Gaming industry to marijuana: You're not welcome on Las Vegas Strip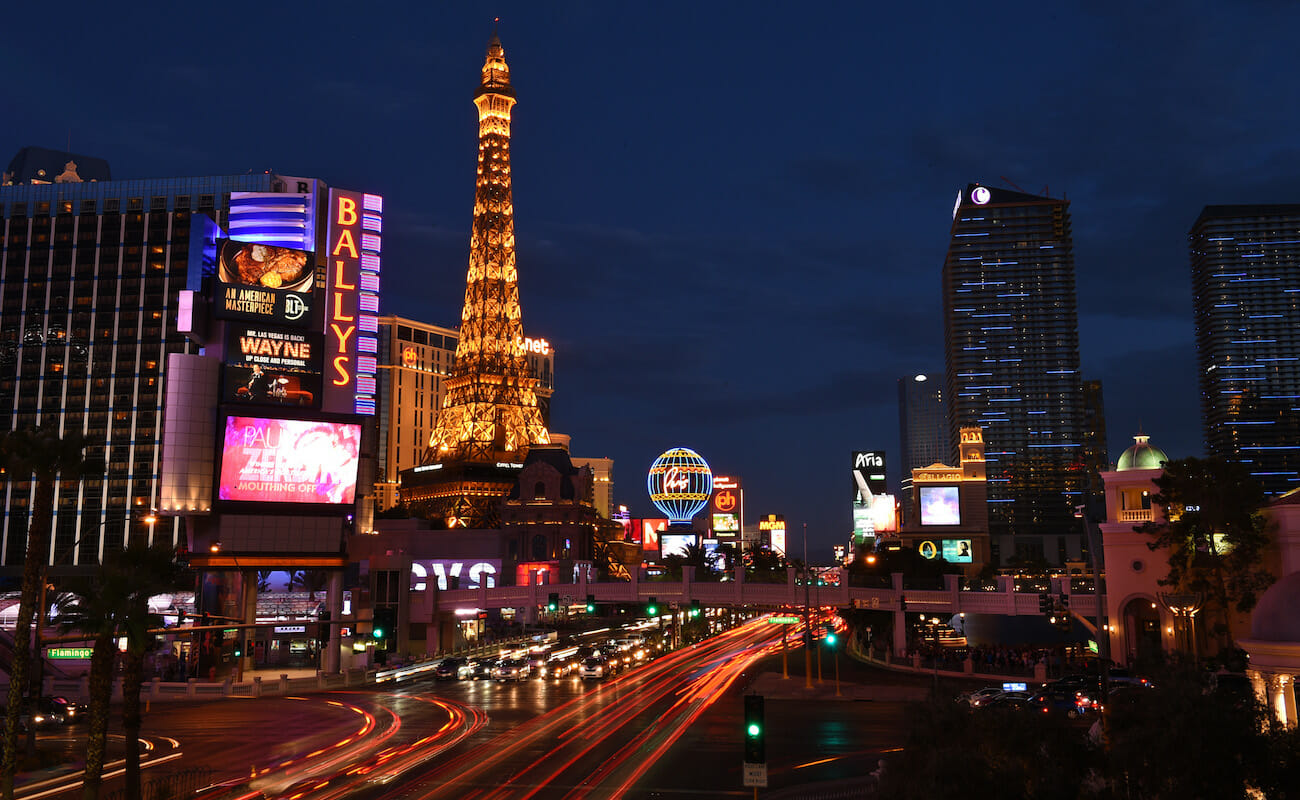 Take a drag from a cigarette at a blackjack table? No problem.
Light up a joint? Not so fast.
Nevada voters approved recreational marijuana in November, but even though Las Vegas is known as one of the last bastions for cigarette smoking inside casinos, the same courtesy won't be extended to the state's latest legalized vice.
Blame Uncle Sam. Nevada gaming commissioners, who make licensing decisions and adopt regulations, says they're simply following the law of the land: The federal government lumps marijuana into the same category of banned substances that includes heroin, ecstasy, and LSD, making possession, cultivation, or distribution illegal.
"We're coming at it from a regulatory standpoint," said Dr. Tony Alamo, who chairs the Nevada Gaming Commission. "Our conversations are not about the revenue streams, better or worsening hotels and casinos. We are regulators that demand our licensees follow the statutes, regulations and policies of the state, federal government and  municipalities."
In other words, no federal stamp of approval for recreational marijuana means no cannabis at casino properties — regardless of the  voters' will.
Residents in Nevada's urban areas propelled the ballot question to victory with 54 percent of the vote. As of Jan. 1, it became legal for people 21 years or older to possess up to one ounce of marijuana or one-eighth ounce of concentrated marijuana. The catch, however, is that the Nevada Department of Taxation has one year to adopt regulations to govern the industry, so dispensaries can't sell recreational marijuana yet. Marijuana also can't be consumed in public, per terms of the law.
Nevada Department of Taxation officials admit the word "public" warrants more clarity, but in general, the new law allows for marijuana consumption "anywhere that is private property that you own or have permission from the owner," spokeswoman Stephanie Klapstein said. The exception is in a vehicle, where marijuana use is banned for both drivers and passengers.
Gov. Brian Sandoval is expected to establish soon a task force made up of representatives from fields like public safety, health and local governments that will craft regulatory recommendations for the taxation department, Klapstein said.
Even so, state Sen. Tick Segerblom is hoping the public consumption ban can be loosened a bit in the name of promoting business. The Democrat from Las Vegas is drafting a bill that would authorize local governments to create venues where consuming marijuana would be allowed, such as a certain street, park, or special event.
"The reality is this is the time to capitalize on it," he said. "In 10 years, it's going to be 'marijuana — who cares?'"
Segerblom plans to introduce the bill during this year's legislative session. If it moves forward and passes, he thinks the casino industry needs to be sitting alongside local governments to brainstorm creative options. He acknowledged casinos' reluctance to go against federal law but said it's also a matter of facing reality: Visitors already smoke marijuana while in Las Vegas.
"I'm hoping the (casino) industry will not just stick its head in the sand and will start to think about how this is going to impact them," he said. " … Behind the scenes, they've got to be scratching their heads and thinking, 'How are we going to deal with this?'"
The Nevada Gaming Commission requires all non-restricted gaming licensees to abide by both state and federal law, hence the risky terrain a casino would enter by allowing marijuana consumption on its property, said Virginia Valentine, president of the Nevada Resort Association.
"The problem for licensees is that if you have it on the premises, you're playing with fire," she said.
Casino operators don't want to jeopardize their licenses or be fined millions of dollars for violating the law, Valentine said. That's why state gaming regulators have taken such a hard-line stance on the issue, cautioning casino owners against allowing any marijuana use on property, including in hotel rooms.
When queried about their policies by The Nevada Independent, most Las Vegas casino companies responded with a one- or two-sentence statement making it clear there's no gray area in their decision.
Casino magnate Sheldon Adelson, who is chairman and CEO of the Las Vegas Sands Corp., pumped $3.35 million last year into Protecting Nevada's Children, an anti-recreational marijuana political action committee. Meanwhile, the two big PACs advocating the ballot question's passage — Regulate Marijuana Like Alcohol and the Coalition to Regulate Marijuana Like Alcohol — spent roughly $3.3 million in Nevada last year, according to campaign expense reports.
Valentine said it's a bit of a catch-22 for an industry so rooted in hospitality, but the business ramifications trump other considerations.
"Even if you try to accommodate what they're doing, you're going down that slippery slope of condoning it," she said. "That's where the risk comes in."
Nevada gaming regulators haven't only weighed in on possession and consumption of marijuana. In May 2014, the Gaming Control Board issued a notice to licensees forbidding investment or involvement in medical marijuana businesses, noting that such activities "would tend to reflect discredit upon gaming in the State of Nevada."
Participation in the gaming and marijuana industries is mutually exclusive. "You cannot do both," Alamo said. "You must pick one or the other."
The Nevada Gaming Control Board and Gaming Commission held public discussions about recreational marijuana immediately after the November election. Gaming regulators affirmed that their stance on medical marijuana extends to recreational marijuana as well, said A.G. Burnett, chairman of the control board.
By snubbing marijuana, is the Las Vegas Strip forgoing an opportunity to get more tourists in the casino doors?
Valentine, the president of the resort industry's advocacy group, doesn't think so. She points to Nevada's next-door neighbor as proof. Roughly a third of Las Vegas' tourists come from California, which also legalized recreational marijuana in November.
"You're not going to come here just to smoke pot," she said. "I don't see this as being a big draw."
A spokeswoman for the Las Vegas Convention and Visitors Authority said the tourism agency hasn't done economic impact projections  or created any advertising campaigns tied to recreational marijuana. Because marijuana isn't legal in the eyes of the federal government, that may preclude the LVCVA from advertising outside of Nevada's borders, said Jackie Dennis, the agency's communications director.
Washington, Oregon, Colorado, Alaska, Maine, California, and Massachusetts also allow recreational marijuana use, but don't expect retail stores selling the product in all states. Officials in California, Maine, and Massachusetts — like Nevada — haven't finished crafting regulations.
Nevada officials expect to begin issuing licenses to sell recreational marijuana sometime this summer.
Photo courtesy of the Las Vegas News Bureau.
IndyFest is proudly sponsored by:
Comment Policy (updated 4/20/2021): Please keep your comments civil. We reserve the right to delete comments or ban users who engage in personal attacks, use an excess of profanity, make verifiably false statements or are otherwise nasty. Comments that contain links must be approved by admin.