GOP's fake electors scam a reminder that we must not let up on purveyors of Big Lie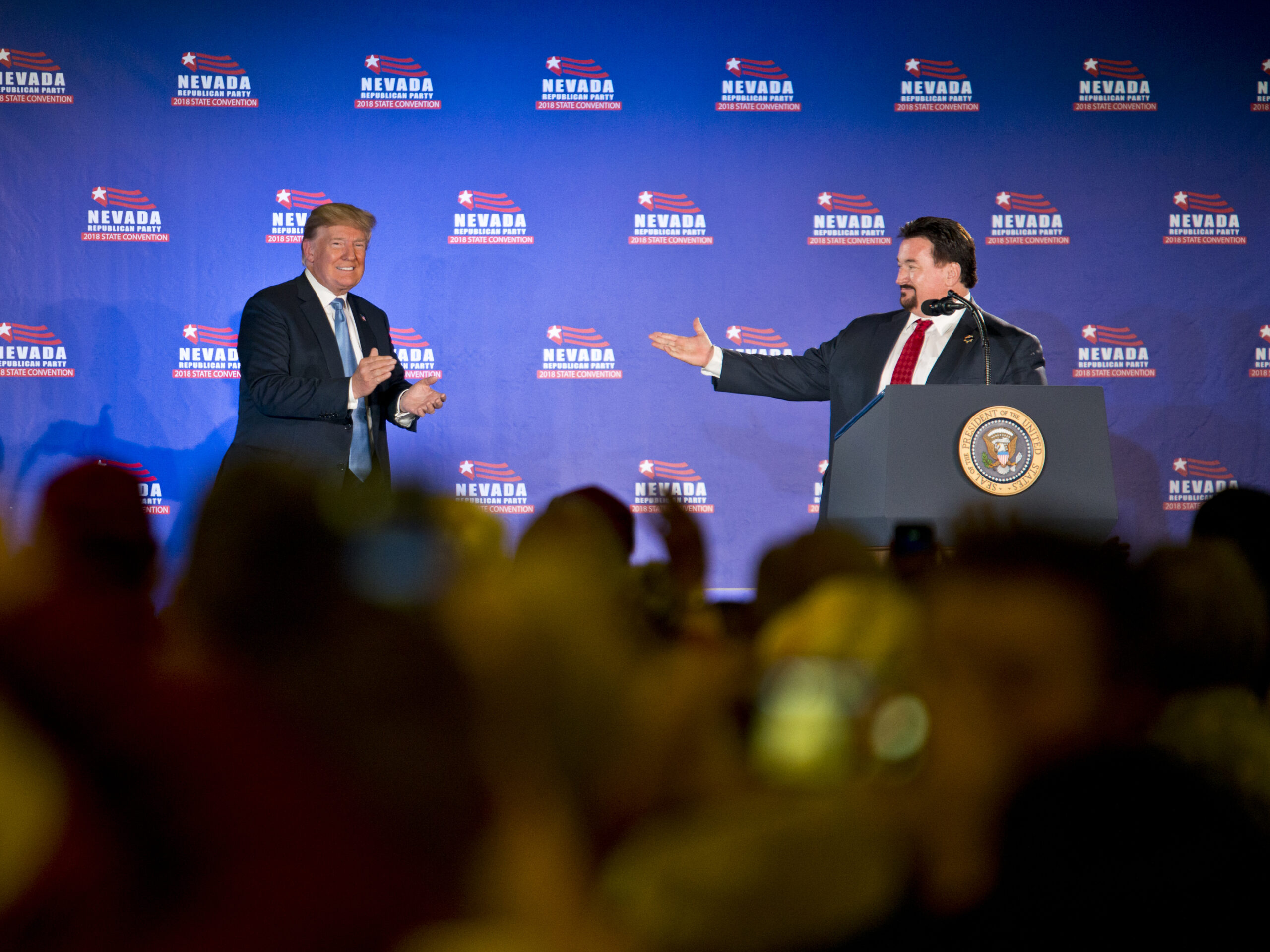 In New Mexico, state Attorney General Hector Balderas this week sent a clear message that his office takes seriously attempts to falsify electoral votes in the 2020 presidential election on behalf of Donald Trump.
Joe Biden won New Mexico by nearly 100,000 votes, but that didn't stop Trump's true-believers from pretending otherwise under the noxious smoke of conspiracy about widespread voter fraud. While the state continues to investigate, Balderas has referred the matter to federal authorities.
It's also a course taken last week by Michigan Attorney General Dana Nessel. Michigan went for Biden by more than 150,000 votes, but that didn't stop Republicans from generating an alternate slate of electors for Trump.
Nessel told MSNBC's Rachel Maddow, "Under state law, I think clearly you have forgery of a public record, which is a 14-year offense, and election law forgery, which is a five-year offense."
Nessel alleged what she called a "coordinated effort" by the Republican Party in battleground states. Nevada, it's become clear, played a role in that effort. Documents obtained under the Freedom Information Act by American Oversight show seven states took part in the 2020 fake electors ruse and mailed their versions to the National Archives.
The outcome in Nevada was closer by comparison with Biden prevailing by slightly more than 33,000 votes. Despite a dearth of credible evidence of voter fraud, Nevada Republican Party Chairman Michael McDonald held a specious alternate elector announcement on Dec. 14, 2020 at the state Capitol.
It is particularly telling that GOP Secretary of State candidate Jim Marchant, who, if successful, would be in charge of securing Nevada's elections, was present during the public fakery. McDonald's political vaudeville routine might have flattered their fearless leader at a time his ego was reeling from an election night blowout, but also furthered Trump's Big Lie about the vote being rigged on the road to the Jan. 6 assault on the U.S. Capitol.
Now it's Nevada Attorney General Aaron Ford's turn to step up. Ford declined to comment on the status of his office's interest in the elector fraud. In a statement earlier in the week to KLAS 8 News Now, he said in part, "While we cannot confirm or deny the existence of an investigation, rest assured this matter is on our radar, and we take seriously any efforts to rob Nevadans of their votes."
McDonald's elector deception occurred at a time when party leadership was howling about thousands of dead people voting in Nevada and making other false claims that were pitched out of court. More than a year later, a new slate of GOP candidates is campaigning on those very same false claims and their supposed undying devotion to "election integrity."
To date, McDonald has never accepted responsibility for his role in fomenting Trump's Big Lie in Nevada. He just keeps on hustling.
That's another reason Ford should take a higher profile on this issue. No one can be expected to learn a lesson if there's little to no price to pay. If the case falls between the cracks of applicable law, so be it. But if justice was served by investigating Donald Kirk Hartle, the Republican Party loyalist who cast his deceased wife's ballot, then McDonald's phony elector scam deserves intense scrutiny.
From the look of things, it's unlikely to stop the misdirection being peddled by top Republicans, including U.S. Senate candidate Adam Laxalt, the former state Attorney General who filed one of the failed litigations and has clung to Trump's coattails. This past week, Democrats skewered Laxalt over his ringing endorsement of Congressional District 1 candidate Carolina Serrano, a right-winger who has tweeted out her support for eliminating the FBI and Department of Justice. "Time to dissolve them," she wrote. She apparently believes that the deadly Jan. 6 riot was actually an inside job orchestrated by undercover federal actors.
Sound a tad unhinged?
That brand of crazy passes for serious political insight with Nevada's Forever Trumpers. Rather than acknowledge being deceived by a master con man, GOP candidates continue to double down for The Donald even if it means buying the conspiracy du jour.
Per his statement, Ford is talking a good game on the importance of taking seriously the many attempts to derail democracy.
"There has been a sustained effort to invalidate the 2020 election and to downplay the shocking actions that took place afterward," he said. "My office cannot and will not accept any efforts to overturn a free and fair election. Voting rights are fundamental to our democratic republic, and we will continue to protect them."
Ford can make good on his rhetoric by getting to the rotten bottom of the Nevada GOP's phony elector charade.
John L. Smith is an author and longtime columnist. He was born in Henderson and his family's Nevada roots go back to 1881. His stories have appeared in Time, Readers Digest, The Daily Beast, Reuters, Ruralite and Desert Companion, among others. He also offers weekly commentary on Nevada Public Radio station KNPR.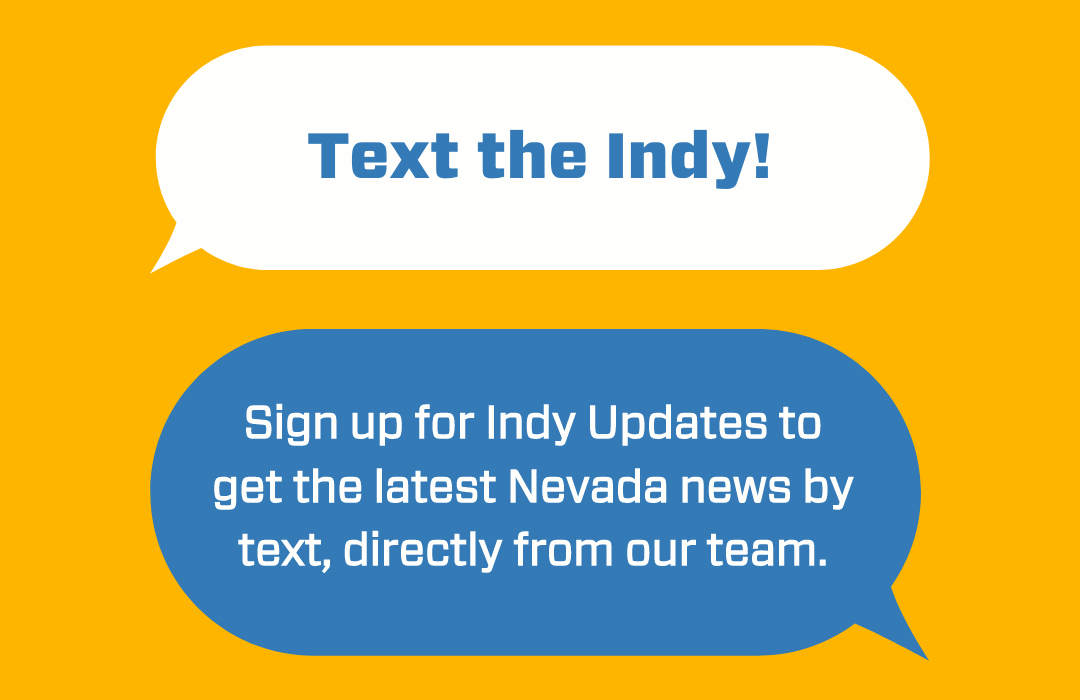 Featured Videos