Groundhog Day in new Congress: Yucca push coming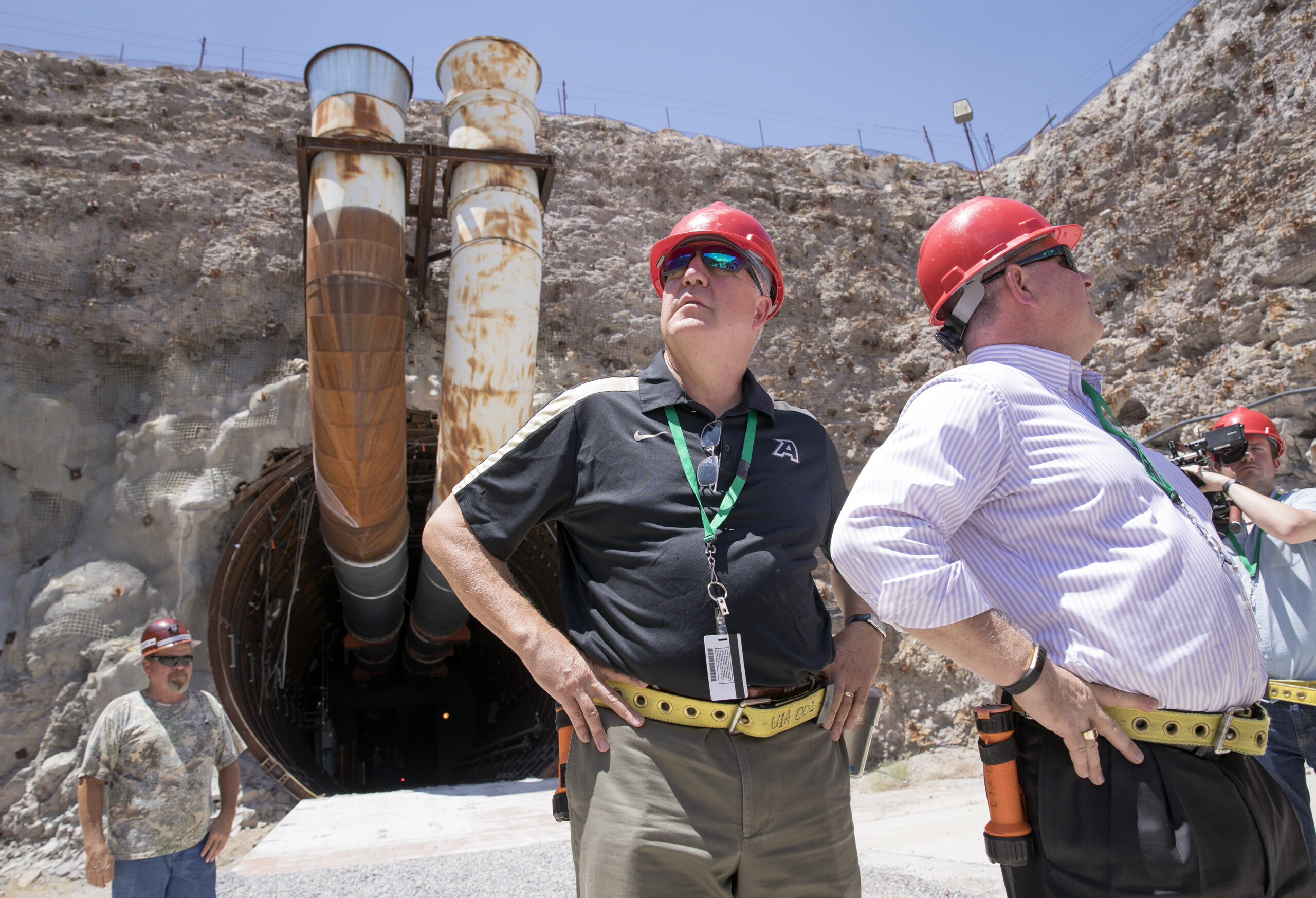 Illinois Republican John Shimkus, the House's chief proponent of building a nuclear waste repository at Yucca Mountain, will continue to look for an opportunity to advance the project, but he believes the locus of the fight is now in the GOP-controlled Senate.
"I think a lot of this moves over into their chamber," Shimkus said Thursday of the Senate.
He pointed to a statement released Wednesday by Sen. Lamar Alexander, a Republican from Tennessee, who was re-elected to be chairman of the Appropriations Committee's Energy and Water Development Subcommittee, which has jurisdiction over the Department of Energy's (DOE) budget and the project.
"This year, we should resolve the more than 30-year stalemate over how to dispose of used nuclear fuel," Alexander said. "I support proceeding on all fronts: funding Yucca Mountain, as well as storing used nuclear fuel at interim storage sites and at private facilities."
But Nevada Sens. Catherine Cortez Masto and Jacky Rosen, both Democrats, remained confident of beating back any attempts to move the project forward.
"Every year, we see advocates for Yucca Mountain come forward proposing to waste taxpayer dollars on Yucca Mountain," Cortez Masto said in a statement. "The State of Nevada has stood up in a bipartisan way and said we don't want it."
"I'll continue to fight like hell to ensure that no more taxpayer dollars are wasted on this unsafe and unwanted nuclear waste dump," she continued, adding that she will re-introduce legislation to require that local communities have input on where these facilities are built.
Rosen said that she's already spoken with some Senate Democrats about the issue.
"Any attempt to revive Yucca Mountain is dead upon arrival," she said. "I've already had productive conversations with my Senate colleagues and have continued to receive assurances that Senate Democrats will not sign off on Yucca Mountain funding as long as the Nevada Delegation is united in opposition to this ill-conceived plan."
Democratic Rep Dina Titus also plans to introduce a version of the bill requiring local input. Freshmen Democrats Susie Lee and Steven Horsford also oppose the project. The lone Republican, Rep. Mark Amodei, is the one outlier who believes funding to study the viability and safety of the project should continue.
But with his comments leaving no doubt that he plans to include funding in his spending bill for the Nevada repository, Alexander will put the Nevada delegation's opposition to the test.
The Yucca project — considered the nation's long-term nuclear waste storage plan under current law — has bipartisan support as demonstrated by the passage in May by the GOP-led House of a bill authored by Shimkus to advance the project, which was approved 340 to 72. The measure also would have authorized DOE to build new temporary storage facilities, which helped win support for the measure.
The Senate, which remains under GOP control, did not take up the bill last year over concerns that it could hurt the re-election prospects of Republican Sen. Dean Heller. But despite the effort to shield Heller from the difficult vote, he ended up losing his race to Rosen.
With Heller gone, Alexander is free to push the issue, and it now falls to Cortez Masto and Rosen to make the case to their colleagues to keep the project from being funded in the Senate.
Alexander represents a state where about 2,000 tons of highly radioactive spent nuclear fuel are currently being stored, including waste from federal facilities at Oak Ridge, which played a central role in the Manhattan Project effort to build a nuclear bomb. Supporters of Yucca often point to the need for Congress to address the storage of nuclear waste, which is being kept in 129 locations in 39 states.
While the primary Yucca challenge is in the Senate, funding for the project in the House, now controlled by Democrats, is an open question.
Alexander's Democratic House counterpart, Rep. Marcy Kaptur of Ohio, who is chair of the House Appropriations Committee's Energy and Water Development Subcommittee declined to say whether she would include funds for Yucca in her spending bill.  
"We'll have a long discussion," she said when asked.
"I support interim and permanent storage," Kaptur added. Ohio has nearly 1,400 metric tons of nuclear waste. Kaptur was one of the 119 Democrats who voted for Shimkus' bill in May.  
One thing going for the Yucca opponents is that Speaker Nancy Pelosi has historically sided with the Nevada delegation against the project. Senate Democratic Leader Chuck Schumer has also pledged to oppose project funding.
Yucca proponents cite the delegation as the greatest impediment, including Idaho Republican Rep. Mike Simpson, who was chair of the energy spending panel during the last two-year legislative session.
He praised Alexander's remarks, but was skeptical that the project would get funded. When asked what the primary reason for the lack of funding for the project, Simpson said "the Democrats from Nevada."
"It would be nice if they had the votes to actually get a vote on it on the Senate floor," he added.
Simpson provided funding for Yucca in each of the spending bills he drafted, but it was always removed in negotiations with the Senate, which did not fund the project in its spending bills.
A member of the House Energy and Commerce Committee, Shimkus believes it is too early in the legislative session, which began last week, to say what will happen with the issue in the House. But he intends to talk with chairman Frank Pallone, a Democrat from New Jersey, with whom Shimkus has a good working relationship.
"It's just kind of early," Shimkus said. "They've got to have some hearings that they have to do and then once they get through that and we start looking at what can we move and what has bipartisan support I just hope that this gets considered."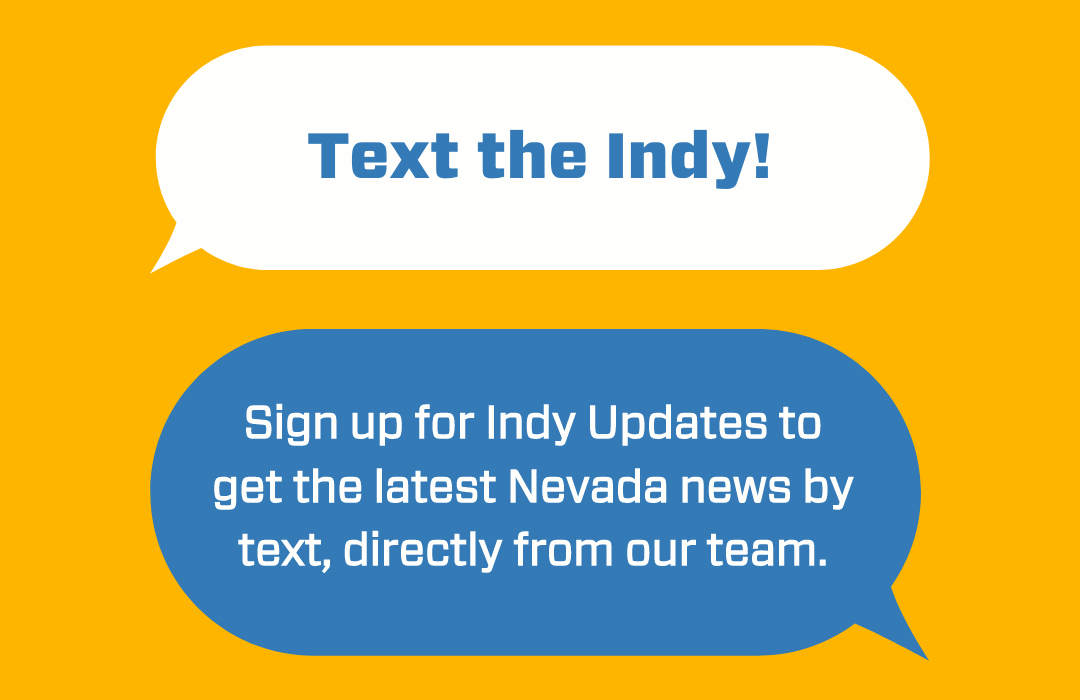 Featured Videos