Group plans to bring vetoed 50 percent renewable standard to 2018 ballot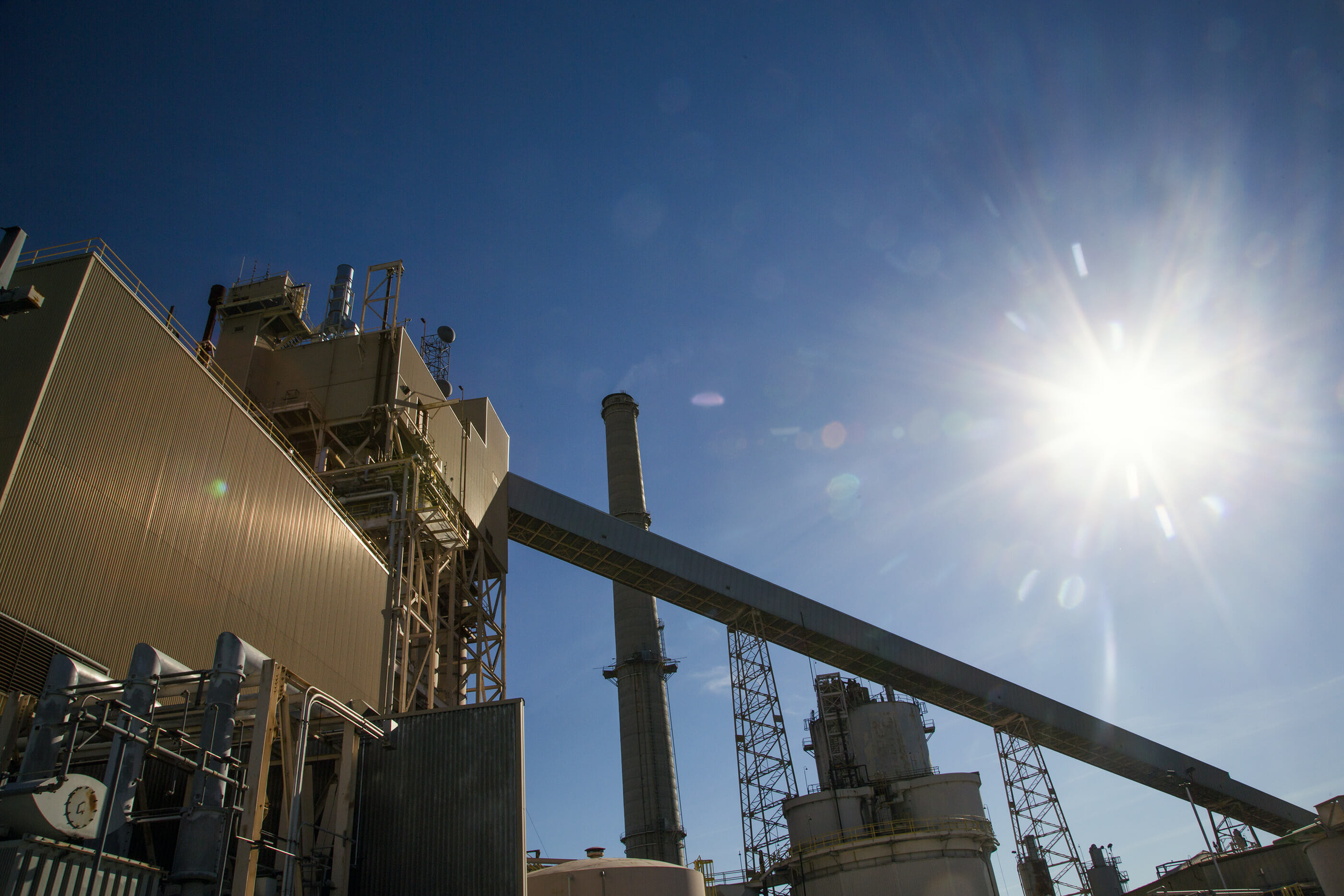 More than eight months after the plan was vetoed, supporters of a measure raising Nevada's minimum renewable energy production requirement are taking it to the 2018 ballot.
According to language filed Tuesday with the Nevada secretary of state by a new group called Nevadans for Clean Energy Future — composed of a handful of progressive and pro-renewable energy groups —  the "Initiative to Promote Renewable Energy" would require the state to amend the Constitution to eventually increase its Renewable Portfolio Standard (RPS) to 50 percent by 2030. The state's current RPS target is 25 percent by 2025.
In a release provided to The Nevada Independent, members of the group said they were backing the initiative because they wanted to support "curbed" energy costs, reduce pollution and create jobs.
"It is now time once again to take the reins and lead the way, leaving a legacy of clean energy, and good jobs, including job training and education, for generations to come," former Republican state Sen. Randolph Townsend said in a statement.
Renewable Portfolio Standards require electric companies to provide a certain amount of electricity through renewable sources or energy efficiency measures. Companies are required to submit reports on their progress to state energy regulators, and face fines if they fail to meet their targets.
Gov. Brian Sandoval vetoed a measure approved by lawmakers on mostly party-lines during the 2017 legislative session that sought to raise the state's RPS to 40 percent by 2030. In a veto message, Sandoval called the measure "commendable" but "premature" given the placement of the Energy Choice Initiative on the 2018 ballot.
The initiative, if approved by voters in 2018 and 2020, would create several increasing percentage 'tiers' for minimum renewable energy production, increasing 8 percent every year until 2030. The minimums include:
26 percent for calendar years 2022 and 2023

34 percent for calendar years 2024 through 2026

42 percent for calendar years 2027 to 2029

50 percent by 2030 and afterwards
The ballot language says the renewable energy sources can come from "solar, geothermal, wind, biomass, and waterpower," but otherwise states that the act "shall be liberally construed."
Nevada adopted a RPS in 1997, and has gradually increased it over time. But renewable energy advocates say the state has lagged behind other states including California (50 percent) and Hawaii (100 percent) with much higher goals.
Democratic Assemblyman Chris Brooks, who authored the 2017 bill, said his biggest priority with the initiative was that state lawmakers would have "flexibility" in enacting the requirements. Without committing to any specific plans, he said that lawmakers in the past had approved various tools and counting mechanisms, such as "multiplying" renewable or solar credits that count toward the RPS, to incentivize various areas in renewable energy.
"We wanted to make sure that to extent possible with a constitutional amendment, that the Legislature had the ability to interpret, and put in place policies, that meet those objectives," he said.
Brooks said the ballot language was constructed to pass off tough questions, including whether or not the higher standards would apply to large companies that applied to leave the grid to purchase electricity on the open market.
He also brushed aside concerns brought up by Sandoval and other Republicans about implementing a higher standard while the state potentially moves toward a retail market if Question 3 passes in 2018, saying that the higher standards would be one of several factors that businesses would need to take into consideration before operating in Nevada.
"I don't see that there's a conflict whatsoever," he said. "That argument made zero sense to me in the legislature, and it still makes zero sense to me today."
In a statement, NV Energy spokeswoman Andrea Smith declined to comment on the proposed initiative, but reiterated the company's desire to double its clean energy production by 2023.
"Nevada has been at the forefront of clean energy development for decades, and NV Energy has helped triple in-state renewable energy production since 2005 with nearly 50 projects statewide," she said in an email. "We're proud of accomplishing this while Nevadans pay electricity rates that are 17 percent below the national average."
In a statement after the ballot effort was announced, Democratic Rep. Dina Titus said she supported the initiative.
"This ballot initiative puts the power in the hands of the people and sends a message to the nation that 25 percent by 2025 is not enough," she said. "It is time our state does what Trump, Republicans, and the fossil fuel lobby are unwilling to do: cut emissions, create clean-energy jobs, and modernize more of the power sources that energize our neighborhoods, schools, and workplaces."
Under Nevada law, ballot initiatives and referendums require at least 112,544 signatures from registered Nevada voters, including at least 28,136 in 4 "petition districts" (which have the same boundaries as the state's four congressional districts.) The last day to submit signatures is June 19.
According to the Solar Energy Industries Association, 38 states and Washington D.C. have some sort of a renewable energy minimum production standard, but states vary wildly in how they implement the policy. Colorado and Washington approved increasing their RPS via the ballot, but a measure raising Michigan's standard was defeated at the ballot box in 2012.
RPS ballot petition by Riley Snyder on Scribd
Updated at 1:20 p.m. to include a statement from Rep. Dina Titus.
Updated at 4:00 p.m. to include a statement from NV Energy
Disclosure: NV Energy has donated to The Nevada Independent. You can see a full list of donors here.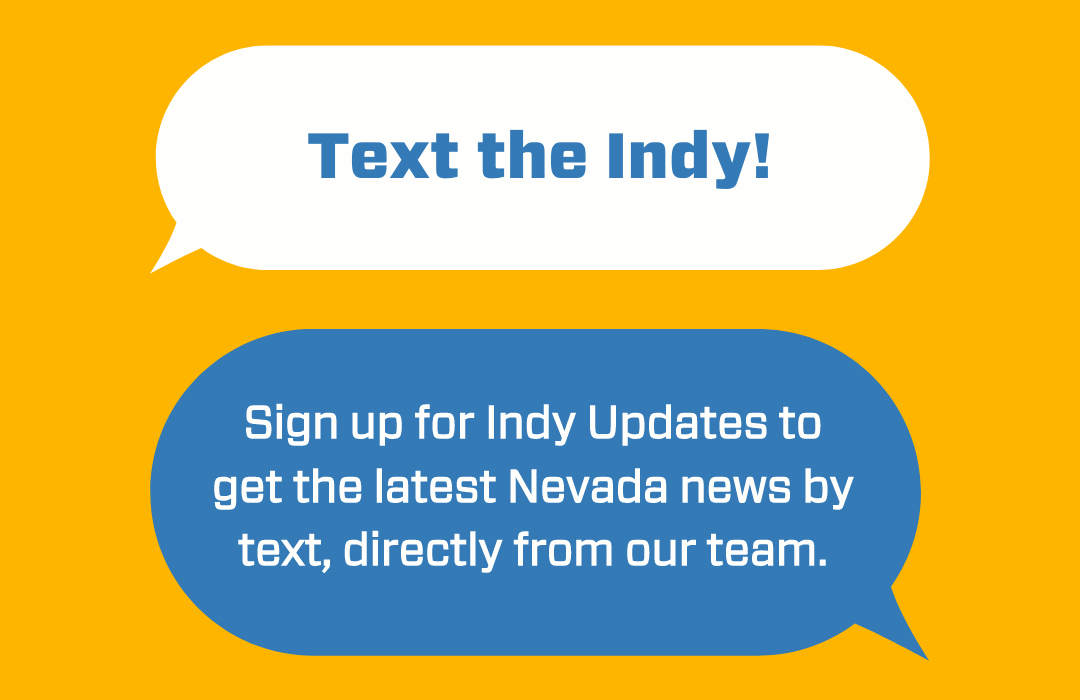 Featured Videos