Guns and ammunition sellers allowed to operate, exempted in law from 'nonessential' business shutdown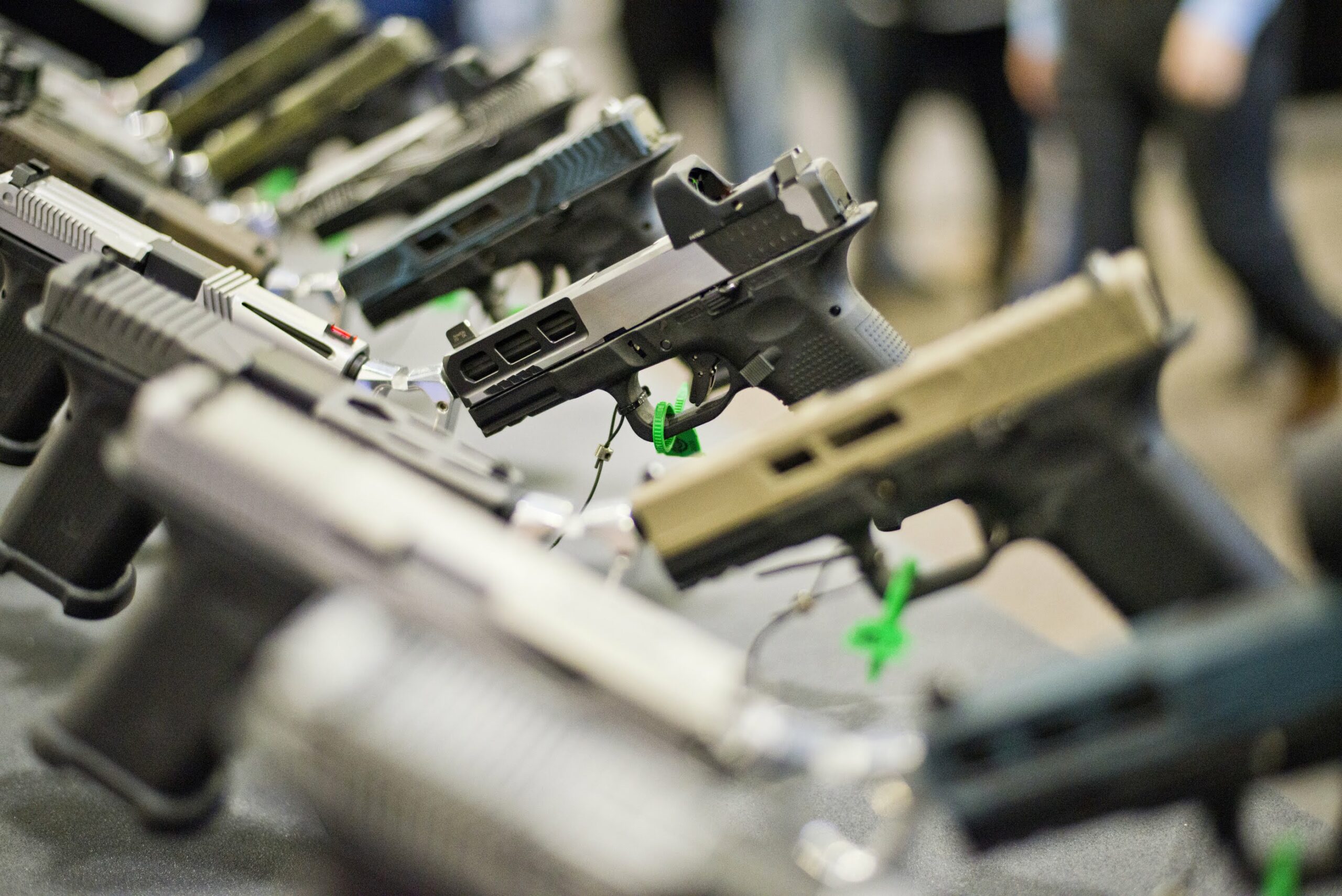 An emergency directive and subsequent regulations that outline the types of businesses considered 'essential' or 'nonessential' in Gov. Steve Sisolak's shutdown order did not mention one major industry — businesses that sell firearms and ammunition.
That's because under a state law passed in 2007, the state government is explicitly prohibited from confiscating firearms or adopting any policies that impose "additional restrictions as to the lawful possession, transfer, sale, carrying, storage, display or use of" firearms, ammunition or firearm components in a declared state of emergency.
The 2007 law — which was approved unanimously in both legislative houses and signed into law by then-Gov. Jim Gibbons — was part of a national movement by states to codify firearm ownership rights in emergency situations after New Orleans police temporarily ordered the seizing of guns from civilians in the immediate aftermath of Hurricane Katrina.
"The emergency powers conferred to the governor and others will not impose restrictions upon those who legally possess firearms," bill sponsor and then-Assemblywoman Valerie Weber said during a legislative hearing. "It is to make sure that no state officials can disarm our law-abiding citizens."
The law is based on both the Second Amendment to the U.S. Constitution, as well as a matching provision in Nevada's Constitution granting every citizen the "right to keep and bear arms for security and defense."
Although the number of firearms seized and scope of the gun confiscation policy in New Orleans was small — an estimated 552 guns were taken into custody and later returned to owners after a court settlement — the incident has long spooked gun rights advocates. The National Rifle Association now says "most" states have a similar policy in place to prevent firearm seizures during emergencies, and the federal law was amended in 2006 to add a similar no-seizure policy for federal officials.
Some jurisdictions, such as San Jose, have outright declared firearm and ammunition stores to be nonessential businesses required to be shut down. The National Shooting Sports Foundation is actively lobbying the federal government to have the gun industry included in lists of "critical infrastructure" that would allow the industry to continue operating throughout shutdowns ordered by individual states.
The Reno Gazette-Journal reported last week that the number of daily background checks fielded by state officials for gun sales has more than tripled amid concerns over the spread of the novel coronavirus.
Nevada released its fullest list of 'nonessential' businesses through emergency regulations approved on Friday, prohibiting the operation of most recreational activities such as gyms or movie theaters, strip clubs and brothels, any in-house dining in restaurants, all casinos and gambling machines and beauty operations including spas, hairdressers and nail salons.
State officials are still fielding questions and clarifications about the mandatory nonessential business shutdown order. The governor's office released a public memorandum on Sunday stating that liquor stores are considered a nonessential business and should be required to close.
The Nevada Independent is raising $200,000 by Dec. 31 to support coverage of the 2024 election.
Tax-deductible donations from readers like you fund this critical work.
If you give today,your donation will be matched dollar-for-dollar.
Give + Get Matched
Featured Videos