Health insurance exchange selects company to oversee transition to state-based platform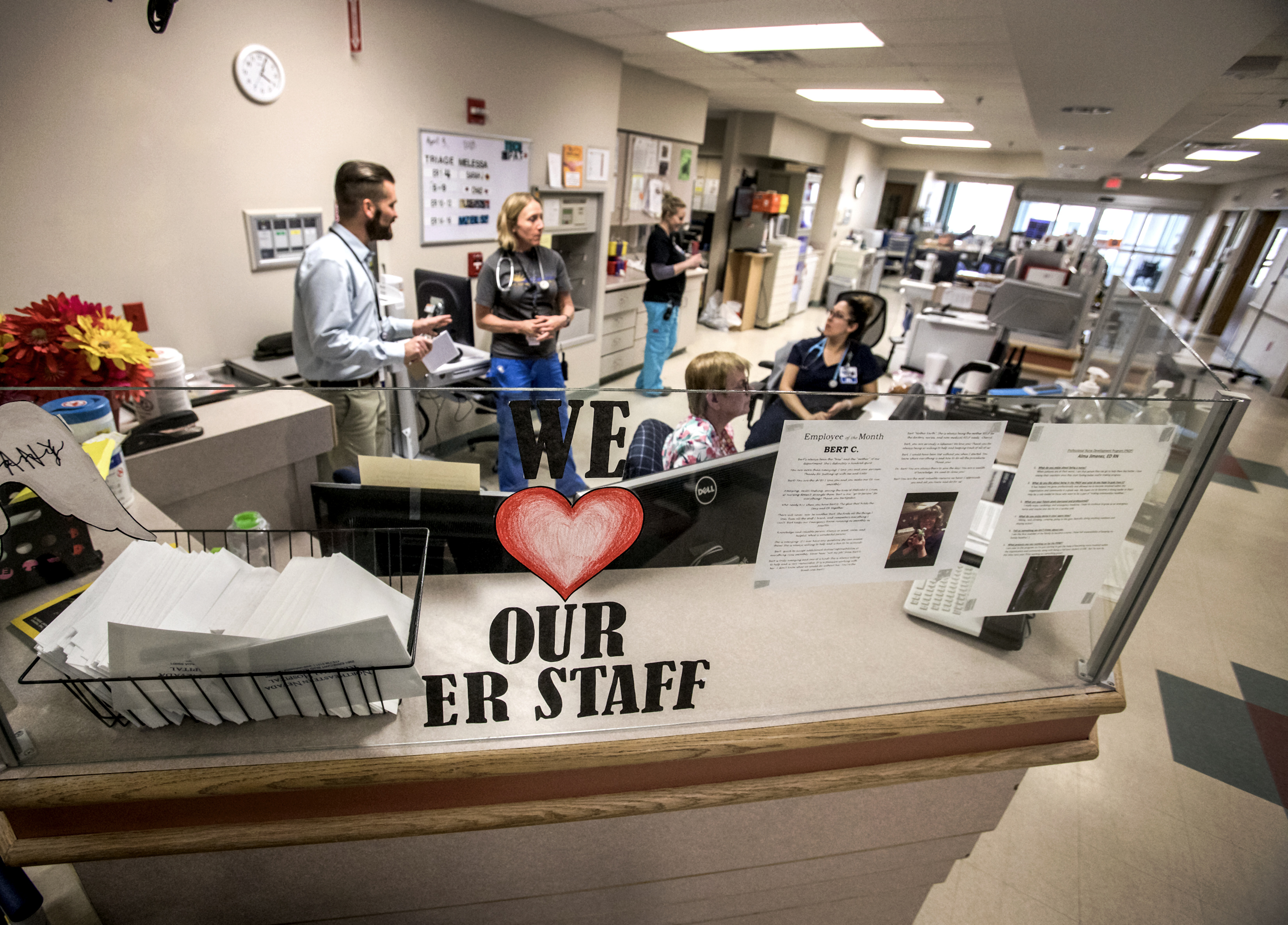 The Silver State Health Insurance Exchange announced on Tuesday that it has selected a company that operates exchanges in seven other states to oversee its transition from the federal Healthcare.gov system to a state-based platform next year.
The announcement came on the heels of a decision by the Board of Examiners, which includes the governor, attorney general and secretary of state, on Tuesday to officially approve the six-year, $24.4 million contract with California-based GetInsured to design, develop and implement a state-based platform for the exchange and provide ongoing consumer assistance. The company helped Idaho transition to a state-based platform in 2015 and currently operates exchanges in California, Connecticut, Minnesota, Mississippi, New Mexico and Washington.
Heather Korbulic, the exchange's executive director, said in a statement that the state is "enthusiastic" about working with GetInsured, which she described as an "experienced and highly-qualified vendor." Exchange officials have said that transitioning to a state-run platform will not only save the state money — $18 million over the duration of the contract — but also allow the state to know who is actually purchasing insurance through the exchange and better target outreach and marketing efforts.
"Most importantly, this change puts Nevada in full control of its exchange, not Washington, DC," Korbulic said in the statement.
The transition to a state-based platform comes four years after the the exchange dropped a contract with Xerox for major flaws in the original state-run platform — from computer errors to billing and enrollment problems — that Nevada used when the exchange launched in 2013. Nevada has operated under a hybrid model, with a state-based marketplace that operates using the federal platform, since then.
At the Board of Examiners meeting, Sandoval said that he "still has the scars" from the Xerox system and asked Korbulic if she has "100 percent confidence" in GetInsured's ability to create and smoothly operate a state-based platform.
"The Xerox ghost lives in my office and, yes, I am well aware of the pain that was created in 2014," Korbulic said at the meeting. "I am very confident in GetInsured's ability, not just based on what they have done in Idaho but they are operationalized in six states with a proven platform that is functional and working for them."
In an interview, Korbulic said that the landscape was entirely different when Nevada selected Xerox as the vendor for its state-based platform than it is today. Back then, she said, vendors were developing "complex, custom built systems that were based on unproven technology" whereas today there are "turnkey solutions" that have been demonstrated to be effective in multiple states.
Exchange officials even made visits to other states — including Idaho, the only state that has successfully transitioned from the federal platform to a state-based system — before selecting a vendor.
"I'll just be blunt about how prescriptive and careful we were in developing a [request for proposals] that required — absolutely required — that a vendor be proven and demonstrated in another state," Korbulic said.
The move also comes as the exchange faces an increase in the rate the federal government charges states to use the Healthcare.gov system. In fact, Korbulic wrote a letter to Health and Human Services Secretary Alex Azar earlier this year asking the federal government to hold the 2 percent fee Nevada currently pays the federal government steady for the upcoming plan year, instead of increasing it to 3 percent as planned, to help the state ease its transition to the state-run system.
But a letter the state received from the Centers for Medicare and Medicaid Services in May essentially denied that request, reiterating that all state-based marketplaces that use the federal platform will be charged the 3 percent rate starting in the 2019 plan year. The exchange projects that continuing to use the federal Healthcare.gov platform would cost the state $13.2 million in 2020, while using the state-based platform will cost somewhere in the ballpark of $5.1 million.
"The increasing fees to lease Healthcare.gov's system have pushed the exchange to seek a private market business solution that will allow the state the continued control necessary to service Nevadans at a lower cost than the federal government," Korbulic said at the meeting.
In an interview, Korbulic said the exchange will work with GetInsured over the next couple of months to develop a project plan, which will be finalized by the end of November. Then, in late January, the company will provide the exchange with what Korbulic described as a "sandbox" environment to begin testing the state-based system, which will include ensuring smooth communication with insurance companies and the federal system that verifies eligibility and citizenship.
The exchange plans to have the system up and running by Nov. 1, 2019 for the first day of open enrollment for the 2020 plan year. Korbulic said she's hopeful that Nevadans who have elected to automatically re-enroll in their insurance plans every year through the Healthcare.gov platform will be automatically bumped to re-enroll on the state-based platform.
"There is a level seamlessness that we're hoping to achieve," Korbulic said. "We're hoping to have minimal to no disruption on our consumers and if we'll be right on top of any errors or complaints."
Korbulic also stressed that no changes will go into effect this year and that this upcoming open enrollment period in November will not be affected by the transition. Last year, roughly 91,000 Nevadans enrolled in health insurance through the exchange.
Once it transitions to the new system, Nevada will join 12 other states that operate entirely state-based marketplaces. Korbulic also thinks that the four other state-based marketplaces that use the federal platform may decide to follow Nevada's lead in transitioning to a fully state-based marketplace.
"I have a feeling based on our success — and a lot of calls I've been taking over the last year — that there'll be other states following behind," Korbulic said.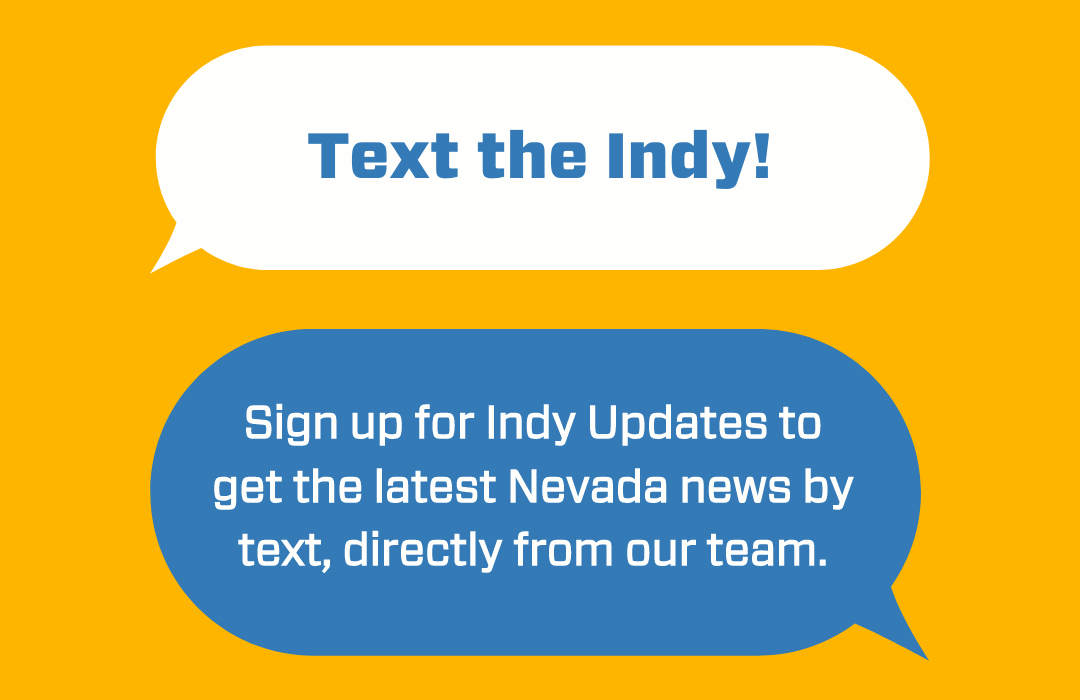 Featured Videos
Comment Policy (updated 4/20/2021): Please keep your comments civil. We reserve the right to delete comments or ban users who engage in personal attacks, use an excess of profanity, make verifiably false statements or are otherwise nasty. Comments that contain links must be approved by admin.