Hey Reb! retires after long history of controversy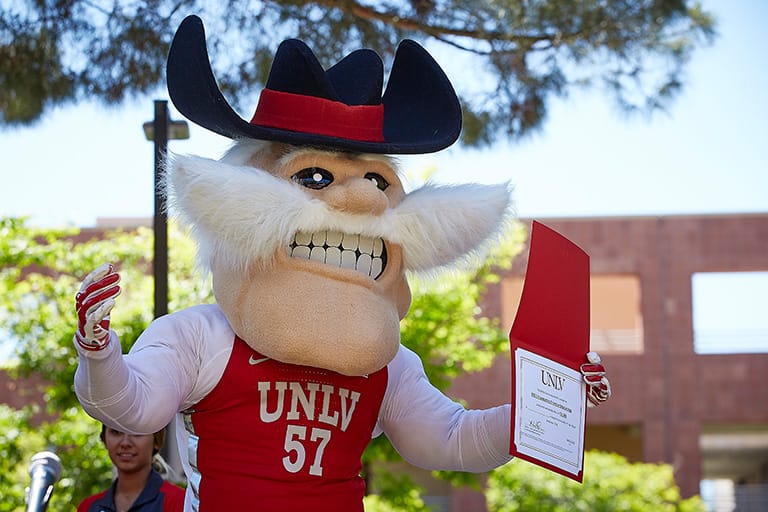 UNLV mascot Hey Reb!, which was criticized for what some saw as connotations of the Confederacy, has retired, university President Keith Whitfield announced on Tuesday.
The announcement comes after a statue of Hey Reb! was removed from its pedestal outside the Tam Alumni Center on the university's campus in June. Since the removal, the university stopped using the mascot in the traditional areas of student recruitment and athletics, Whitfield said in a statement. 
There are no plans to bring Hey Reb! back, nor are there plans to create a new mascot, the statement said. UNLV will join the universities of Illinois, Indiana, Michigan, and Central Michigan that have no mascot.
The origin of the "Rebel" branding stems from the university's "rebellious" split from UNR in the 1950s and its rivalry ever since.
UNLV's long and controversial history of using confederate symbolism includes The Rebel Yell, the student paper now called the Scarlet and Gray Free Press, and the school's mascot between 1957 and 1976, a wolf named Beauregard, who wore gray Confederate regalia. Many defenders say the Hey Reb! mascot had no connection to the Confederacy, but he was not excluded from the controversy.
The creator of Hey Reb!, Mike Miller, said in a 2011 interview that he was inspired by Western trailblazers of the 1800s that ventured into unexplored Nevada.
"I believe the word 'rebel' represents an attitude or spirit. It captures the essence of an iconic city that is unconventional and celebrates its independence, tenacity, and resiliency," Whitfield said. "Rebels have a purpose or motivation for a greater cause and are not afraid to take risks to make incredible things happen."
Whitfield assured that UNLV's rebel spirit and identity remain as it continues to reach milestones as a university, but also said it must do so in a way that represents all of its students, staff, faculty, alumni and supporters.
"I was drawn to lead this great university because I identified with its spirit, determination, and daring style," Whitfield said. "Rebels are not afraid to fail and create a new path when one doesn't exist. For all these reasons and many more, we will continue to be known as 'Rebels.'"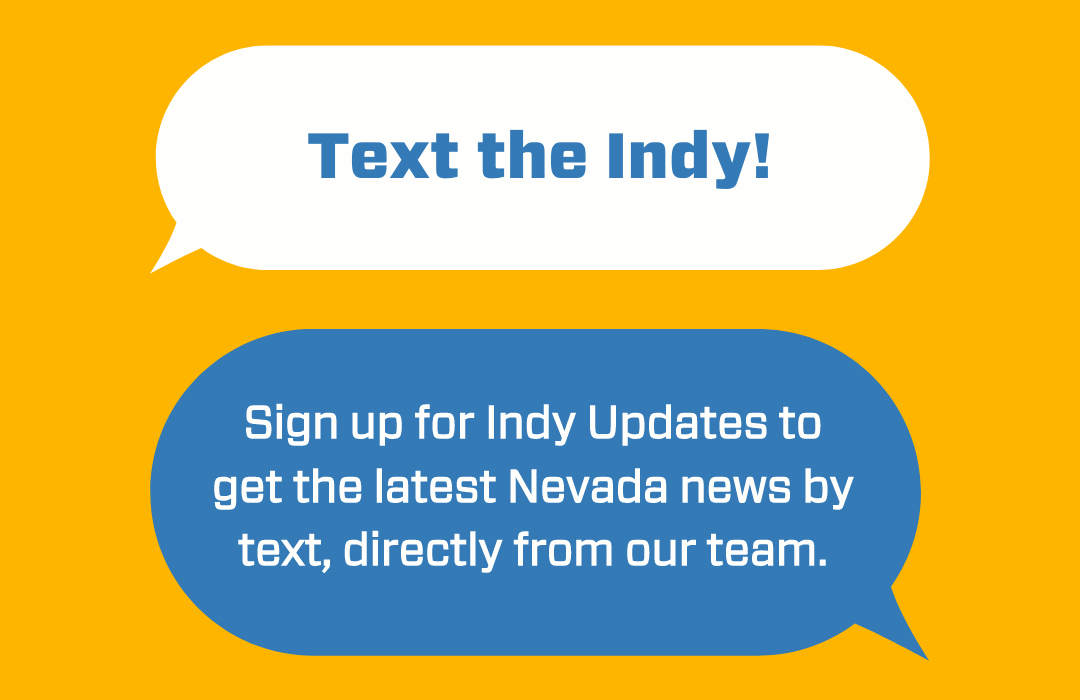 Featured Videos