Hope, optimism and nervous energy: A look at plans to move colleges, universities back to full in-person operations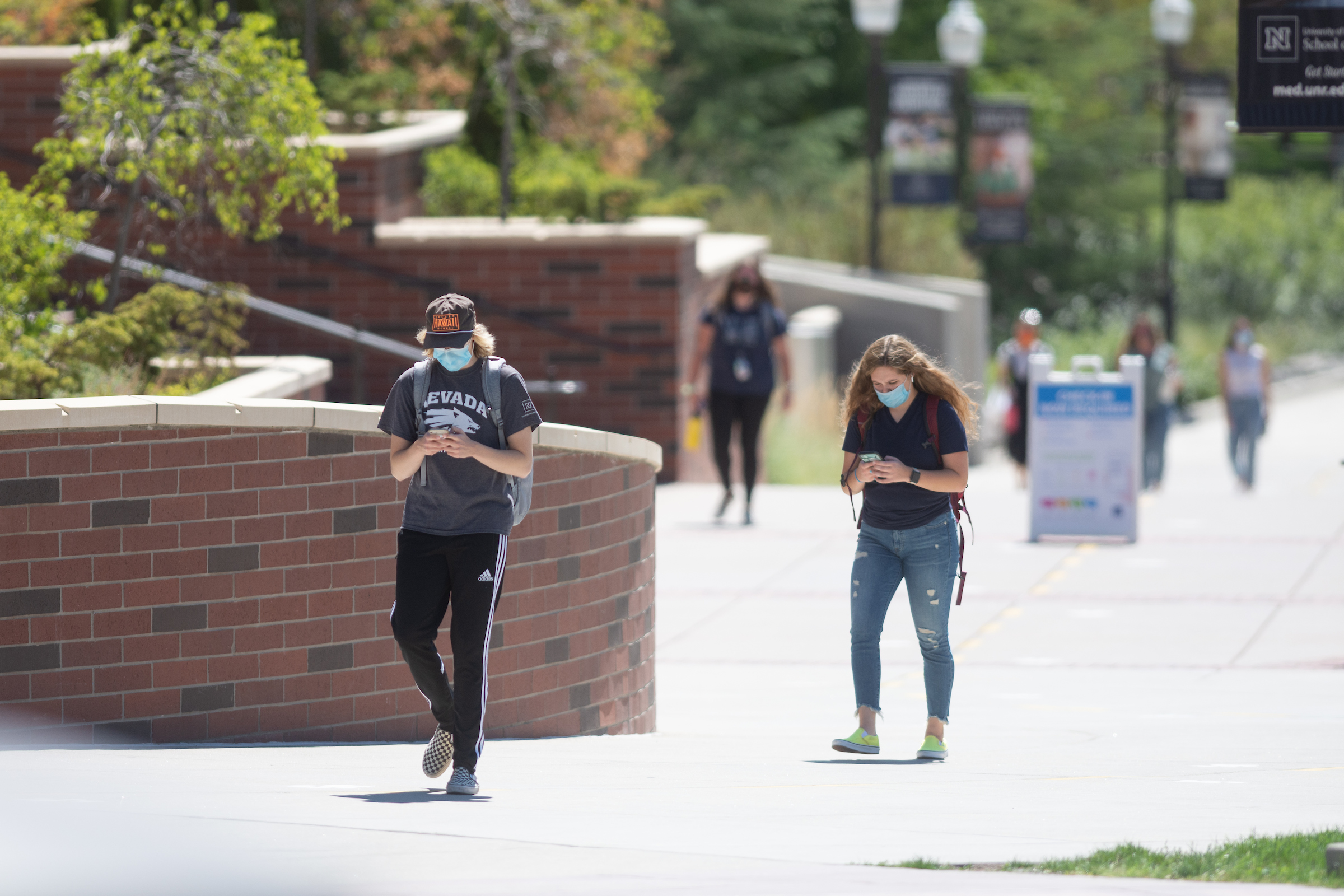 When it became clear last March that the coronavirus pandemic was the most dire public health threat in more than a century, it was a matter of days before colleges and universities across the Nevada System of Higher Education shut their doors and moved nearly all classwork online.
Now, more than a year later, the prospect of re-entering the classroom en masse is fast-approaching reality for tens of thousands of Nevada students, including thousands who have never set foot on their own school campus.
"We're not only getting one incoming class, we're getting two," UNLV student Abraham Lugo said. "And a lot of these students have never even been on our campus and have been going to UNLV for quite some time now."
As the worst health effects of the pandemic have diminished amid widespread vaccination efforts, NSHE has set a target date of July 1 for returning to full in-person operations across all eight institutions — roughly one month after most county-level social distancing measures will have been lifted.
And though some classes, particularly STEM-based lab courses, continued in-person through the last 14 months of the pandemic, students and faculty told The Nevada Independent that it is difficult to quantify the degree to which the loss of the social core of college and university campuses hobbled the broader learning experience.
"Half of university education actually happens outside of the classroom with students sharing with each other," UNLV English professor Doug Unger said. "They get together, they talk about things, they laugh about the idiosyncrasies of their professors, they complain, or extol the virtues about whatever they're studying — and they bond that way … I think it's always been that way, and that's what we've lost."
University administrators have been careful not to couch the July 1 date as a "re-opening" — a UNR spokesman told The Indy that a non-trivial number of employees have continued working on-campus throughout the past year, in addition to in-person lab courses across different institutions.
Even so, the date marks a watershed moment in the progression of the pandemic for more than 100,000 Nevada college students and tens of thousands more employees, a tangible signpost that the fabled "return to a new normal" is now closer than ever.
The push to mandate vaccinations
It was an otherwise nondescript Thursday evening in May when NSHE Chancellor Melody Rose made the surprise announcement that her office would begin drafting initial plans for a COVID-19 vaccine mandate for all Nevada college students.
Citing a similar move by California's higher education systems, the announcement from Rose stopped short of making formal changes or pushing for a definite mandate, and in practice simply asked students and parents to prepare for the possibility.
"Our students cannot afford further disruptions to their education if the virus is allowed to spread unabated," her statement read.
According to the statement, the lack of immediate action came not necessarily because of pushback from students, parents or regents, but rather a series of legal roadblocks that still remain firmly in place.
Chief among them is the so-called "emergency use authorization" (EUA) designation currently attached to all three COVID-19 vaccines in circulation in the U.S. The measure was originally designed for use in public health emergencies as a means to bypass the normally-lengthy FDA review process and speed access to potentially life saving medication.
However, part of the legal framework for the EUA is a federal law that provides individuals the ability to accept or refuse treatment under an EUA-approved drug, in this case the COVID-19 vaccine.
As a result, some legal experts say the issue lives in a legal gray area, and that it is unclear how the courts might treat any mandate that goes into effect while the EUA remains in place.
Outside of a broad acknowledgement that the EUA is an obstacle, precisely how NSHE might pursue a mandate remains unknown outside of a stated intent to "work with state and local health authorities."
NSHE denied several requests for interviews with system lawyers involved in the mandate drafting process, though it did say through spokesman Francis McCabe that plans were "very early in the process."
However, NSHE's public statement from early May hinted at one possible avenue: an existing law that allows the State Board of Health to mandate vaccinations as a prerequisite for enrollment in Nevada schools.
Originally devised to require immunizations for the tetanus and diphtheria (Tdap) vaccine, the measles, mumps and rubella (MMR) vaccine, and immunizations for polio and pertussis, the law also provides wide latitude for the the State Board of Health to add additional vaccination requirements.
Exactly when the state board might act on approving such a mandate is one of many questions with no clear answer, though many university administrators have pointed to vaccines as likely the single most consequential COVID mitigation measure affecting a full in-person return to campuses.
Cheryl Hug-English, the medical director of UNR's Student Health Center, said that young people have generally fared better than older populations after contracting COVID, but that many young people have also seen "really significant illness," making vaccination efforts crucial for campus situations with "lots of close contact."
"We need to be careful to not assume that just because they are younger, they can't be affected significantly by this disease," Hug-English said. "Having said that, I think the other part of that is that we know that individuals with mild illness or even a symptomatic illness, or asymptomatic infections, can continue to spread COVID-19 to others. And so, not only is it important for the individual, it's also important for the spread."
To what extent students at any institution will be or become vaccinated remains unknown, as no mechanisms for tracking vaccination status yet exist within NSHE. To that end, Hug-English said that spread of the virus among unvaccinated students — and among unvaccinated people in the community more generally — could present complications for attempts to limit viral spread overall, especially as the weather cools and the academic year begins in full.
"While we're all so ready for good news, and it is really good news that case numbers have dropped significantly and vaccination rates have gone up, we also need to keep in the back of our mind that we still have COVID-19 cases," she said. "And in various parts of the world we're seeing, certainly, resurgence in some cases or significant outbreaks. And so the potential is certainly there for increased case numbers on our campuses as we reopen more fully in the fall."
Masks, the honor system and getting back in the classroom
Tangential to efforts to plan a vaccine mandate has emerged a separate debate over the continued use of mask mandates. NSHE opted late last month to adopt the most recent CDC guidance essentially eliminating mask-wearing requirements for the fully vaccinated while leaving it in place for those who are not.
In doing so, however, the system did not provide direction on if or how institutions should verify that those without masks on campus were indeed vaccinated.
In a statement emailed to The Indy, McCabe said that "personal and community responsibility is a fundamental value expected throughout Nevada's public higher education system," and that "All NSHE students and employees are obligated to follow their institution's code of conduct, NSHE policies, and the law."
The system's institutions, similarly, have implied the use of an honor system even as masks remain required for the unvaccinated, with UNR's President Brian Sandoval saying in a letter to students: "Personal integrity and honesty should guide one's judgment" on mask-wearing.
Student leaders — who are often in charge of the events or clubs that will be at the center of in-person gatherings on campus — said they remain optimistic that a successful return remains on the table.
"I think that when it comes to the fall semester, obviously, we want students to be safe," UNLV student president Caren Royce Yap said. "And I think the best-case scenario would be students taking safety precautions. So whether that means all students getting the vaccine or those who choose not to get the vaccine are wearing their masks on campus — I see a really successful fall semester."
But for many faculty, the optimism is mixed with nervousness as the prospect of new infections among unvaccinated students remains.
At UNR, the local chapter of the Nevada Faculty Alliance sent Sandoval a letter asking him to go well beyond NSHE requirements, including mandating the vaccine for students at UNR and maintaining mask mandates for high-risk group settings.
"What I'm hearing from faculty who have been teaching face-to-face classes through all of this is that it's really hard to enforce mask mandates in class," Unger said. "They feel at risk, even if they are vaccinated. They're nervous about facing crowded classrooms, and concerned about infection, they're concerned about the virus spreading among students."
Additional restrictions are unlikely to be enacted in the coming weeks of the summer semester, though, and Hug-English said that UNR would continue to follow CDC guidance as it is issued.
Still, Unger said that for many faculty the prospect of a return to the classroom — even if some hybrid instruction is still in place — remains a welcome sight all the same.
"There's so much in communication that relies on gesture, and presence," he said. "And the Zoom teaching misses all of that. A lot can be said in just an expression."
Correction, 6/5/21 at 11:35 a.m. - An original version of this story included a transcription error in a quote from Douglas Unger as "mass mandates," instead of the correct "mask mandates."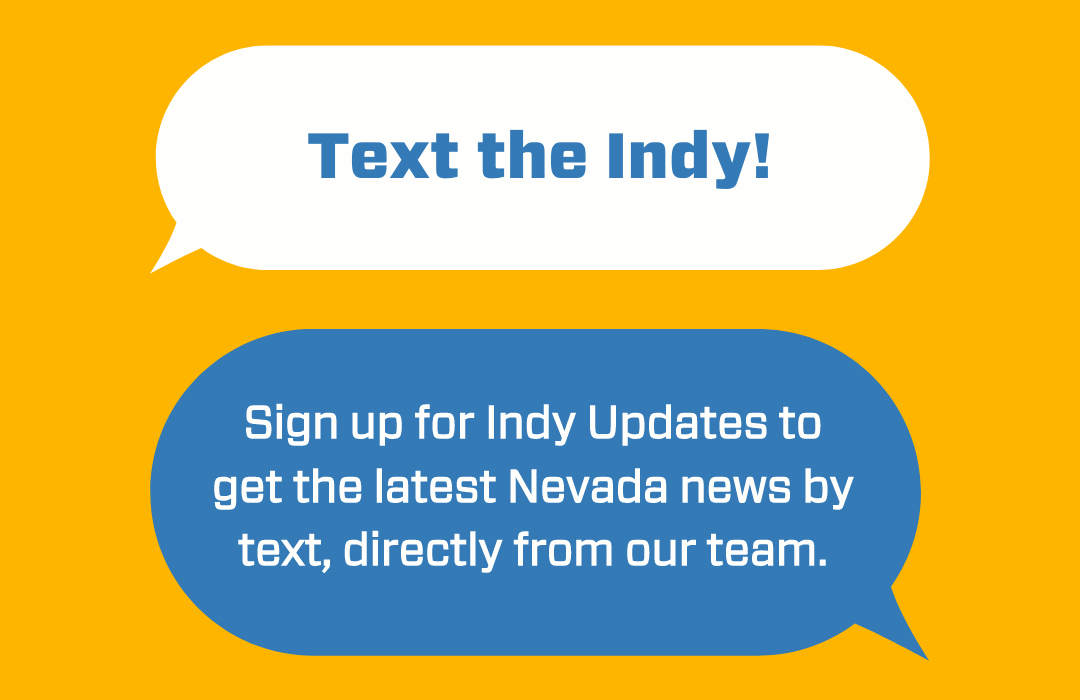 Featured Videos
Comment Policy (updated 4/20/2021): Please keep your comments civil. We reserve the right to delete comments or ban users who engage in personal attacks, use an excess of profanity, make verifiably false statements or are otherwise nasty. Comments that contain links must be approved by admin.