How changing suburbs are defining the race for Nevada's 3rd Congressional District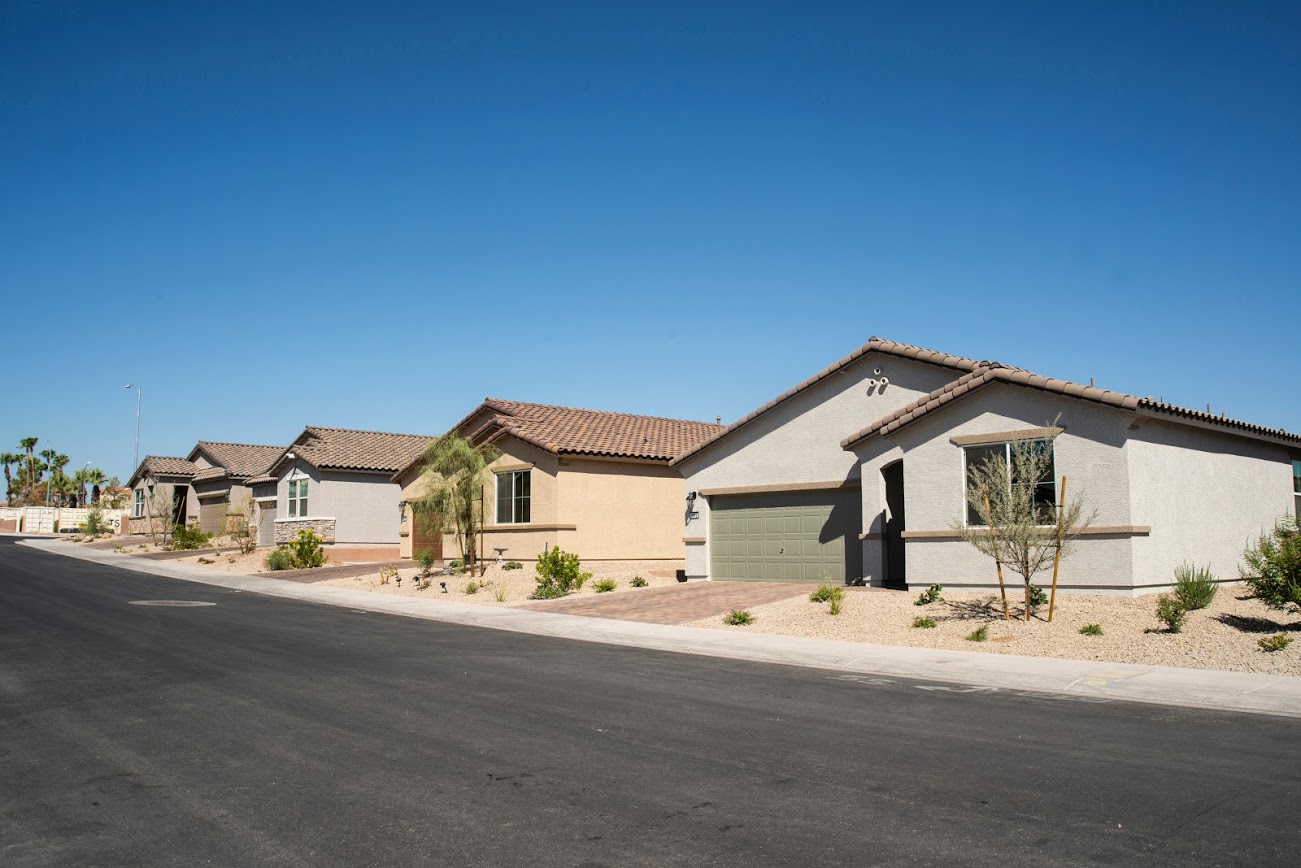 If any single category of voter has come to define the chaotic race for 2020, it is the American suburbanite.
An increasingly diverse group that makes up more than half of the electorate, suburban voters largely split down the middle in 2016, falling 47 percent to 45 percent between then-candidate Donald Trump and Hillary Clinton, respectively.
Then that calculus inverted in 2018. Democratic congressional candidates dominated the suburbs, winning overall by 7 points as they flipped 41 Republican-held seats in the process.
In 2020, the race for the suburbs has only intensified. As polls have shown increased support for former Vice President and Democratic presidential candidate Joe Biden among these same suburban voters, President Trump sought to pressure the issue of the suburbs themselves and even directly appealed to "suburban housewives."
In Congressional District 3, this dynamic has unfolded in miniature. As an incumbent Democrat, Rep. Susie Lee has mounted a campaign focused on her bipartisan credentials and moderate approach to two years on Capitol Hill. Touting work on education and later the pandemic response, Lee has received support from across the political spectrum, even courting both union support and the endorsement of the pro-business — and historically pro-Republican — U.S. Chamber of Commerce.
Running opposite Lee is Republican Dan Rodimer. A former wrestler who has staked his campaign in part on that ringside persona, "Big Dan" has run as an unabashed pro-Trump conservative who's promised at rallies and in ads to "take a folding chair to the establishment."
For decades, the suburban voters of District 3 reliably chose Republicans, voting for the GOP candidate in six out of seven elections between 2002 and 2014. Still, Republicans haven't managed to win an election there since, even when Trump carried the district in 2016.
Those trends leave a question: Have the suburbs so central to District 3's electorate created a new Democratic edge in what was once the state's most competitive swing district?
What is a suburb, anyway?
Defining the suburbs is sometimes easier said than done, at least when those definitions become specific.
Though the classic image of an American suburb is easy enough to conjure up — white picket fences, single family living, etc. — UNLV public policy professor and Executive Director of Brookings Mountain West Robert Lang said analyzing shifts and trends in the political leanings and voting behavior of suburbanites requires more precision than that classic image provides.
"If you're willing to give gradations in the suburbs — some are urbanized suburbs, some are mature suburbs, some are emerging others, some are exurbs — if you are willing to make those delineations, then you've got something because you can show differences between those types, urbanized suburbs and cities all together," Lang said.
Take, for example, the City of Henderson. Largely sprawling into the mountains southwest of Las Vegas proper, it maintains a population larger than either Reno or Sparks — though not both, combined — but it lacks the kind of urban center typical of large urban metros.
What matters in defining a place like Henderson, Lang said, is just how much business it generates, a metric the census ultimately uses to define cities within so-called Metropolitan Statistical Areas (MSAs).
"When you see the technical names for Metropolitan Statistical Area, people are shocked like, 'what did they do, throw in the kitchen sink?'" Lang said. "Well, North Las Vegas didn't qualify — doesn't have enough business. But Henderson did, so, technically, Henderson is considered by the census to be the same city as Reno, because it's a principal city."
What, then, is a suburb? With no formal census definition, what political scientists, pollsters, demographers and others parsing the data home in on is everyone left in the so-called "non-principal city metro population" — a group that makes up more than half the country, at roughly 175 million people.
But, Lang said, the suburb pie can be — and, if being analyzed, should be — sliced even further.
If one were to assume Henderson is a suburb — as is often mistakenly the case, Lang said — the dividing line of the I-215 beltway provides a simple comparison between north and south. In those areas of Henderson north of the freeway, a more "mature" suburban area relative to the rest of the Sunbelt suggests Democratic advantages, especially in terms of "rapid" diversification."
"That's different than Anthem, at the fringe," Lang said of the wealthy master planned neighborhood near Black Mountain. "And Anthem is far more conservative. South of the 215, Henderson is Republican; north of the 215, it's either democratic or contested, and you see that in a lot of places."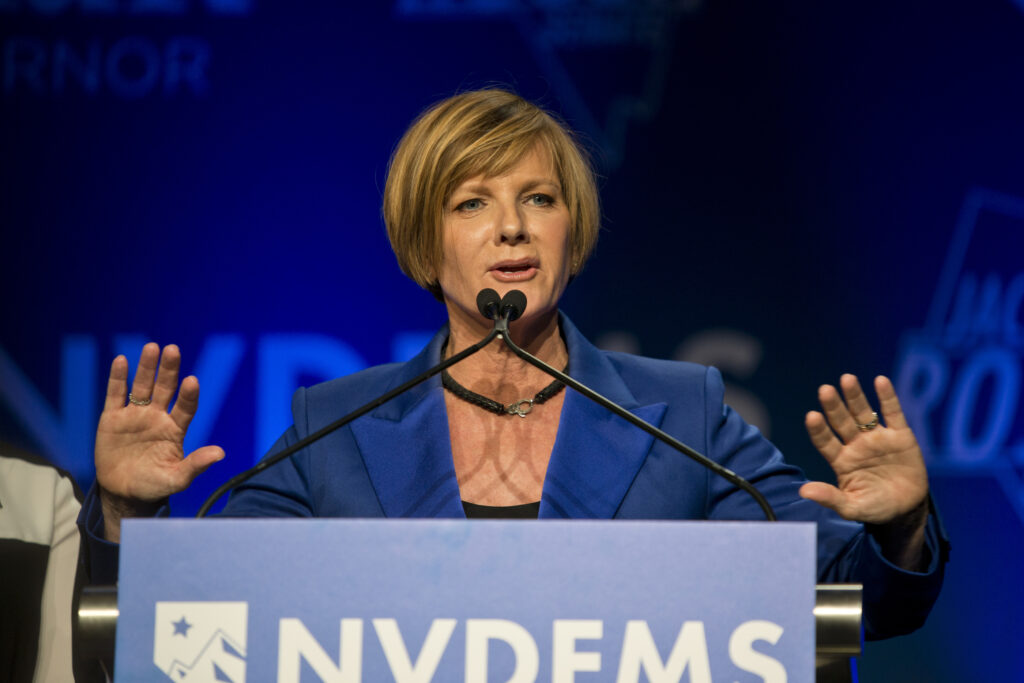 The geography of partisanship
Ultimately, District 3 remains largely suburban. Though it contains parts of Las Vegas and all of Henderson, it also contains a handful of Clark County's wealthiest suburbs, from Summerlin in the west to Anthem or Seven Hills in the south.
And, as the two major parties have become more polarized over time, some research suggests that polarization may surface even when solely examining the places people choose to live.
"There's a lot of evidence that says that things that people who are more liberal look for in a place to live are similar, where they want walkability, access to amenities — and that matches their political leanings," Christina Ladam, a political scientist at UNR, said. "And whereas more conservative voters might seek out more land or space or larger houses."
Ladam cautioned that much of this question is still "up for debate in the literature," and some research does suggest that the way that voters "sort" themselves is likely not the result of a purposeful choice to find politically similar neighbors.
Still, demographically speaking, District 3 is far whiter, wealthier and more highly educated than the state's other three districts — all factors that, in theory, should benefit the GOP.
And for a decade, those factors did benefit Republicans, who won all but one election in District 3 between when it was created in 2002 and the redrawing of the district's boundaries in 2012. But in the time after 2012, increasing diversity among a handful of key demographics have driven, at least in part, Democratic success through the late 2010s, according to Dan Lee, an assistant professor of political science studying congress and congressional elections at UNLV (and who bears no relation to Rep. Susie Lee's husband, also named Dan Lee, the CEO of Full House Resorts).
"The demographic shift started in the early 2000s, maybe even just before then, but [Nevada's] become a more diverse state," Lee said. "That's a big part of it. The growing Latino population especially, has contributed to the growth of the Democratic Party."
And while such demographic shifts have been decades in the making, the district's flip from red to blue was a sudden one. Incumbent Republican Rep. Joe Heck had won re-election in 2012 by nearly 8 points, and he won his seat again in 2014 by a 24-point landslide amid historically low voter turnout and a statewide red wave.
Even so, when Heck left the seat open to mount his run for the Senate, political newcomer and Democrat Jacky Rosen eked out a 1-point win over perennial Republican challenger Danny Tarkanian, marking the first Democratic victory in District 3 since 2008.
Two years later, the Democratic margin widened when Lee rode that year's blue wave to a roughly 9 point victory, also against Tarkanian. It was a margin not seen since Democratic Rep. Dina Titus won the seat off the coattails of President Barack Obama's historic 2008 run, but it also prompted a new question: How large was this apparently new Democratic base in District 3?
One major factor in assessing these shifts is a simple increase in diversity across Southern Nevada's suburbs. Driven in part by immigration from California and aforementioned immigration from Latin America pre-Recession, Lee noted that these suburbs have simultaneously become less white, younger and more educated over time.
Another factor is the nature of the parties themselves, especially in the post-Trump era. Lang said that as Trump reshaped the very foundation of the Republican establishment in the wake of 2016, so too did the president trigger a shift among once-Republican voters.
"It's one of the key shifters in this election, if you believe the polling, and the polling is not just the presidential polling, it's by House district to House district," Lang said. "White, college educated, especially women — that's a very common thing to be white and to have a bachelor's degree and to live in District 3 — and that population is nowhere near as Republican-voting as it historically has been."
But, he cautioned, these structural forces did not shift the district in a vacuum, especially as the district was drawn in 2012 by a non-partisan commission seeking to avoid the pitfalls of partisan gerrymandering.
"Nobody created this [map] and thought, 'Well, Susie Lee could run for this and she'll be there for the next 20 years or until they cycle the maps out,'" Lang said. "She won because she just won a competitive district, and [Democrats] could have put somebody out and they didn't [win], and some of that's recruitment. It's the candidate plus the structure, it's not either-or."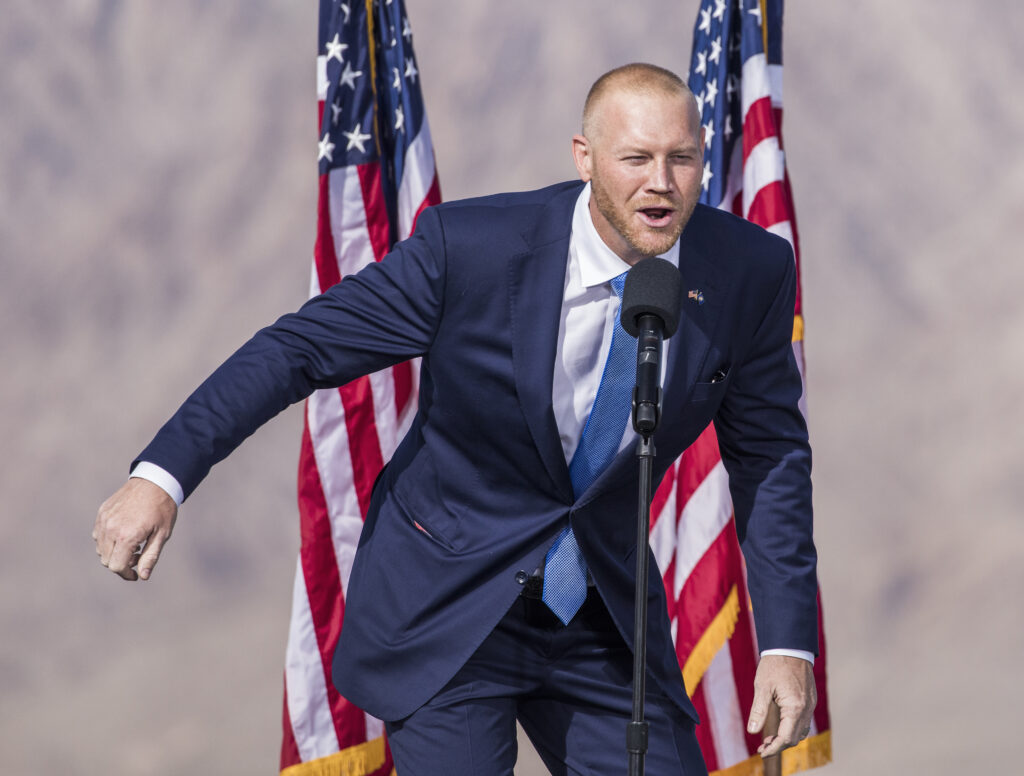 Are shifts in the suburbs really turning District 3 blue?
Not quite, or at least not yet, according to the political scientists interviewed by The Nevada Independent.
Lang said that, while Nevada's third and fourth districts will likely favor Democrats in 2020, the conditions of the electorate still resemble the swingy Sun Belt states far more than a state like Virginia, which flipped from Republican-leaning swing state to Democratic stronghold in just a handful of election cycles, or a western metro like Denver, Colorado.
"[Nevada's] diverse, but less affluent, and especially less educated than Denver and Virginia," Lang said. "The combination of the affluence, with the high education attainment and diversity — that's a real driver of Democratic politics. If you've got a place that's wealthier, not super wealthy, but upper middle class, bachelor's degree or above and densely built, maybe served by transit, even, and then diverse? You've got a pretty blue place."
Though Republicans still hold a slight edge in historic voter turnout trends and voter registration numbers in the district show the two major parties separated by less than 3 percentage points, public polling — at least what little of it has been conducted in Nevada — continues to show a Democratic advantage.
A poll conducted by the New York Times and Siena College in early October showed voters in Clark County — but not in either Las Vegas or North Las Vegas — widely favored Biden, 52 percent to Trump's 39 percent. And though the poll's crosstabs do not break down respondents by both region and education, they did show that white Nevadans with at least a bachelor's degree also favored Biden, 53 percent to 41 percent.
It's a stark contrast to the often-discussed non-college white population, which in Nevada favored Trump by a margin of 57 percent to 35 percent.
Still, a key caveat to any of these demographic trends, according to Lee, is that even after several decades, there is no reason to believe these shifts have finished.
"That's the thing, we're still in the midst of that change," Lee said. "And this is a gradual change, where now I wouldn't say we're a blue state yet. It's one thing to say that we're blue, because [Nevada] has consistently been voting Democrat. That's true. But it's not like these Democrats are winning an overwhelming majority, either."
Comment Policy (updated 4/20/2021): Please keep your comments civil. We reserve the right to delete comments or ban users who engage in personal attacks, use an excess of profanity, make verifiably false statements or are otherwise nasty. Comments that contain links must be approved by admin.