How to keep cool during Nevada's heatwave this weekend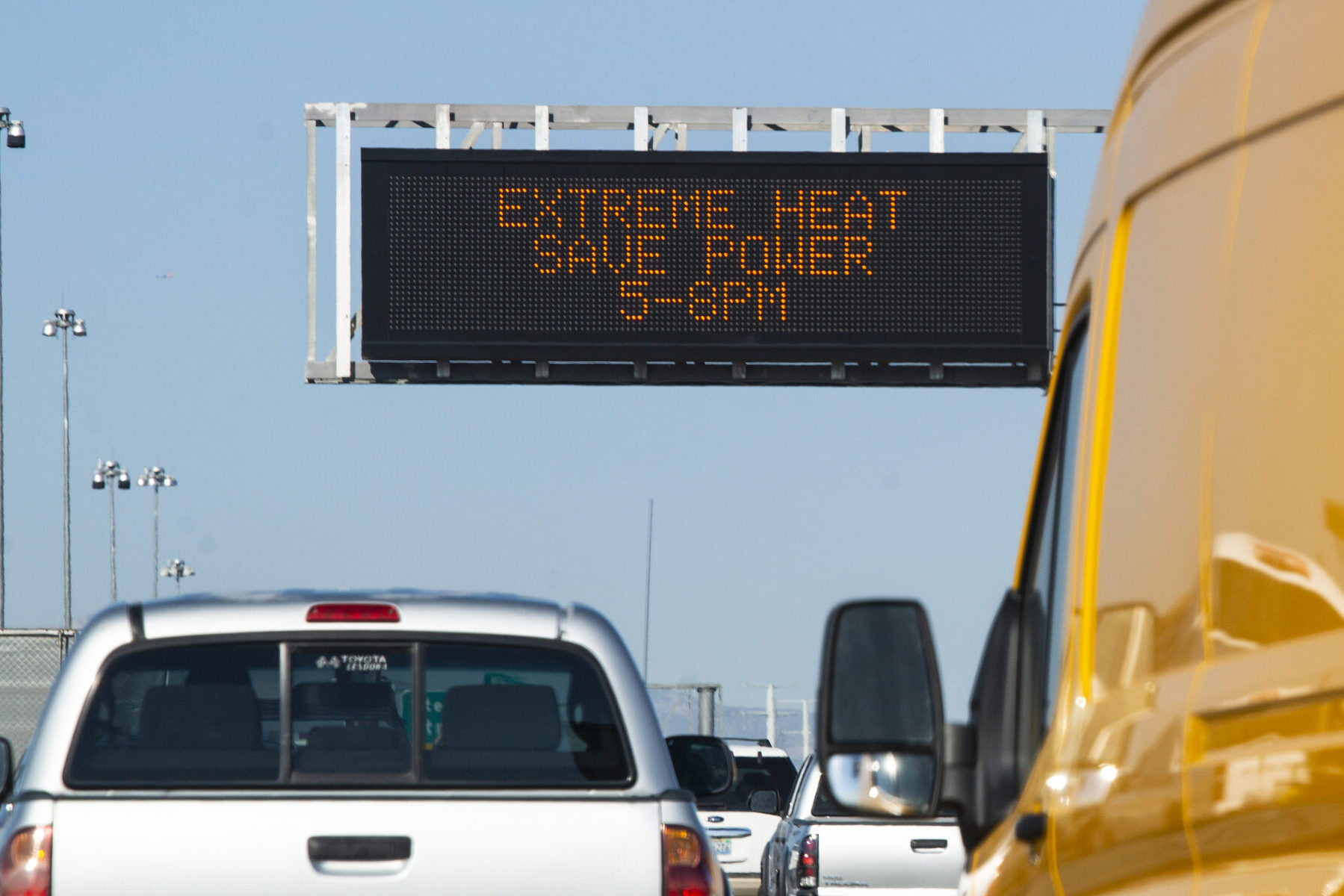 After one of the snowiest winters on record in the Sierra Nevada mountain range and heavy rains falling across Nevada throughout the spring, the state has experienced a comparatively mild early summer with June highs averaging 80 degrees in Reno and 95 degrees in Las Vegas.
Southern Nevada temperatures got into the triple digits twice last month compared to most days in June 2022 reaching more than 100 degrees.
However, health organizations and local governments are preparing for an end to these moderate temperatures as a heat wave is predicted to wash over Nevada. Temperatures in Las Vegas are predicted to get up to a record-matching 117 degrees this weekend while in Reno temperatures are expected to reach 105 degrees, according to AccuWeather.
The excessive heat warnings are predicted to last until Tuesday, then taper into typical summer temperatures for each area.
The National Weather Service issues an excessive heat warning when temperatures are predicted to reach 105 degrees and nighttime temperatures don't dip below 75 degrees for more than two days.
Despite this sudden rise in temperatures, Reno city spokesman Landon Miller said he thinks residents are prepared.
"I think anybody who pays attention to the news or whatever knows that it's going to be hot, whether it's the traditional forms of media or even social media," Miller said. "There's always a protocol that that kind of goes into place to make sure that we're getting the message out."
Those preparations include letting people know how to keep cool during the hottest parts of the day. Though people are advised to stay in a cool place from 11 a.m. to 5 p.m. until the heatwave subsides, not all Nevadans have equal access to air conditioning, a lifesaving utility during these times of extreme heat.
Though apartment complexes are required by law to maintain the air conditioning units provided to tenants, homeowners do not have such protections.
There are many older homes in Northern Nevada that do not have air conditioning — though some have swamp coolers.
According to a 2020 report by the U.S. Energy Information Administration, 92 percent of Nevada homes have air conditioning equipment.
However, even homes with A/C units can have leaks, mineral deposit build-ups, freeze over or run into a myriad of other problems that can take hours to days to resolve and cost hundreds or thousands of dollars.
People on a fixed income or low income facing a broken air conditioning unit or living in a home without cooling could be facing a dangerous situation this weekend. The Southern Nevada Health District recommends people check in on elderly and disabled people they know during this time of extreme heat.
Any time of extreme temperatures and weather is also dangerous for those who are experiencing homelessness and may not have cool, stable shelter.
According to a 2019 study by the Desert Research Institute, heat-related deaths are increasing and will continue to increase as Nevada's metropolitan areas continue to grow, especially in populations of people over 55 years or older that are moving to Southern Nevada to retire.
The Southern Nevada Health District (SNHD) reported 152 heat-related deaths throughout 2022 and seven heat-related deaths so far this year. The extent of the problem in Northern Nevada is less clear — Scott Oxarart, spokesman for the Washoe County Health District, said "heat-related deaths are not considered reportable under [Nevada Revised Statutes] so it's not something we track."
"The SNHD began posting monthly reports of heat-related deaths and emergency department visits in July 2023," said spokesman for the SNHD, Dave Sheehan. "This was in response to an increased number of inquiries related to this topic as well as a desire by SNHD to increase awareness of heat-associated illness and mortality. SNHD conducts surveillance of extreme heat from April through October."
Excessive heat doesn't just affect those at home, but also thousands of outdoor workers in Nevada. Though the 2023 legislative session brought SB427 — a bill that would have established legal protections for workers at risk for heat illness — it failed to pass before sine die.
Though high temperatures can pose several health risks, there are things people without access to A/C at work and home can do this weekend to keep cool.
Public places to cool down
Northern Nevada has several public pools including in Idlewild Park and Sun Valley. If a resident would rather not spend money to access them, there are also public splash parks in the North Valleys and Spanish Springs. The City of Reno also advertised on their heat page that people can take advantage of public spaces such as libraries or art galleries that have air conditioning. The Cares Campus — the county-run homeless shelter in Northern Nevada — also has A/C, though it has limited space.
In Southern Nevada, there are also several public pools, water parks and splash parks, ranging in entry costs. Help Hope Home, a homeless rights advocacy organization in Southern Nevada, also advertised several cooling stations from rural Searchlight to metropolitan Las Vegas, most of them being public libraries.
There are also a number of cooling stations that allow pets.
How to cool down your home
Some homeowners may not be able to leave their homes if they have pets, children or are disabled. If someone is homebound with no cooling mechanism, there are small things that can be done to mitigate the effects of high temperatures.
People can open their windows in the early morning and evening to cool down their home, making sure to shut openings and close blinds during the heat of the day to trap in cool air.
People can also remove rugs from their floors, avoid cooking and dampen curtains to cool down a home. It is also wise to identify the coolest room in the home and close off all other rooms to avoid cold air from the night before being lost to other areas of the house.
Avoid health effects
During times of extreme heat it is important to keep hydrated. The SNHD recommends residents freeze water and drink it throughout the day even when they do not feel thirsty. Wearing loose, light-colored clothing is also recommended as well as wearing sunscreen and a hat if a person has to go out into the sun.
It is also important to avoid any strenuous activities during the heat of the day. Intermountain Hospital in Las Vegas also emphasized avoiding concrete and artificial turf during the heatwave, as these materials usually retain the most heat even past the hottest times of the day. Pets and children should also be kept from walking barefoot on these materials to avoid injury.
The SNHD also says it is important to recognize the signs of serious health effects from being too hot.
If a person is participating in strenuous activity outdoors in the heat, they could get a sunburn or heat rash. If a person gets too hot and dehydrated, they may experience heat exhaustion, characterized by "heavy sweating, pale skin, muscle cramps, tiredness and weakness, dizziness, headache, nausea and vomiting, fainting, a fast and weak pulse, and fast and shallow breathing."
If a person experiences heat exhaustion, they should seek out medical attention right away so heat exhaustion does not turn into heat stroke.
Heat stroke happens when someone's body temperature rises too quickly for the body to sweat and cool down.
A person may be having a heat stroke if they have a body temperature over 103 degrees, have red, hot skin but aren't sweating, or have a fast pulse, strong headache, dizziness, nausea, confusion or unconsciousness.
In the instance of a heat stroke, a person should seek emergency medical treatment to reduce the risk of disability or death. It is important to lower the victim's body temperature to 101-102° in a shady area by using a cool and wet body wrap, a tub of shallow water or a cool shower if the person is still conscious. The SNHD emphasized not to give fluids to a person experiencing a heat stroke.
A person who is experiencing heat stroke may twitch uncontrollably or fall unconscious so it is important not to have any fluids or objects in their mouth because it could result in choking or fluids getting into their lungs. Often they will need intravenous fluids once at the hospital to rehydrate.
Miller also emphasized the seriousness of heat stroke.
'If you're experiencing heat stroke, the biggest telltale sign is going to be the fact that you are not sweating," Miller said. "So you're going to be dizzy, you're going to be nauseous, but you're not going to sweat. If you experience that, right away call 9-1-1."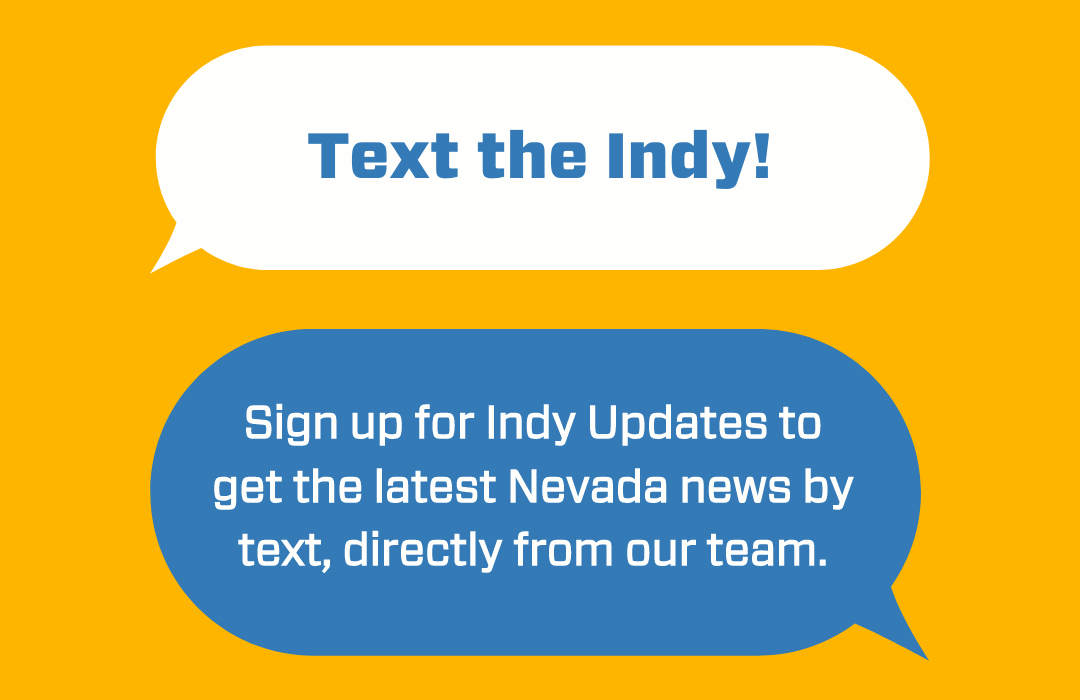 Featured Videos