I cannot believe we have to have this conversation about the Holocaust and antisemitism again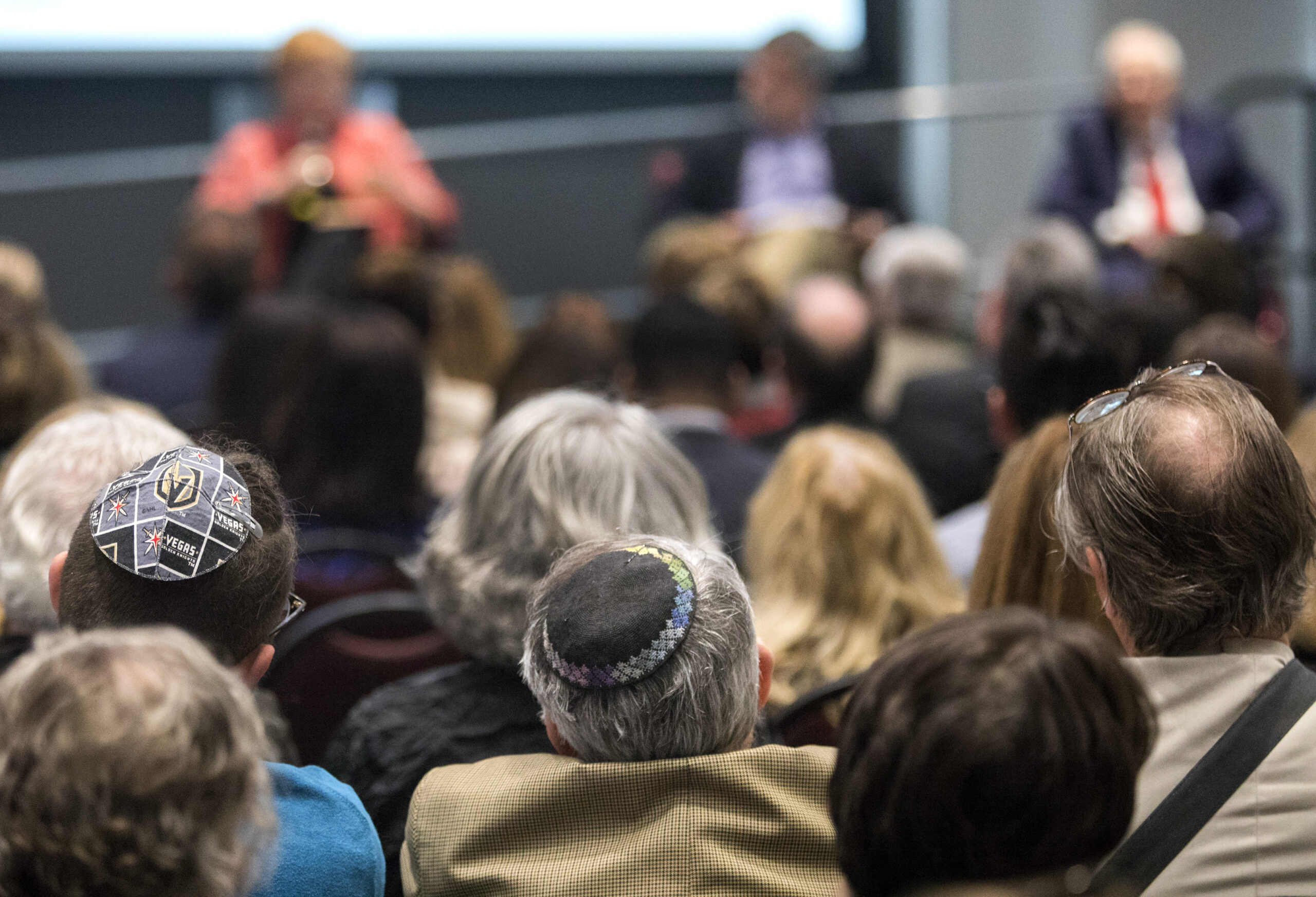 Seriously, this conversation again. The Holocaust is not a political tool for you to score political points. Last October, I wrote a piece published in the Reno Gazette-Journal saying that mask and vaccine mandates were not like the Holocaust. In January, I again wrote about antisemitism in The Nevada Independent condemning the lack of support for the Jewish community after the Colleyville hostage crisis.
The Nevada Independent's CEO, Jon Ralston, tweeted this week that the Nevada State Democratic Party hired Shaun Navarro as their new "coalitions coordinator." Ralston pointed out that Navarro had previously used the term "Nazi" to attack Republicans and gubernatorial nominee Joe Lombardo. Back in March, Navarro accosted Lombardo and asked him where his "Nazi uniform" was while berating him with abusive language.
Prominent Nevada Democrats — U.S. Sen. Catherine Cortez Masto, Gov. Steve Sisolak (Lombardo's November opponent) and Assemblymember Steve Yeager — issued statements condemning Navarro's verbal abuse of Lombardo.
Even further evidence of Navarro's antisemitism problem is his comment on a post by Sisolak on Facebook, where the governor committed to standing against antisemitism. Navarro responded about genocide against Palestinians, making an implication that Jews are committing genocide instead of recognizing that you can advocate for the Palestinians without disparaging the Jewish community. Again, this is antisemitism as stated by the State Department, nearly all Holocaust education organizations, and Holocaust museums and memorials.
The use of Nazism to appropriate the Holocaust is dangerous and degrades the atrocities the Nazis committed. If you want to oppose Lombardo based on his politics, that's fine. And honestly, I'm sure Lombardo is okay with your opposition.
Unfortunately, the state party has decided to ignore the Jewish community by allowing its staff to attack Jews for defending themselves from antisemitism. Navarro implied that Jews who condemn the language used by Congressmembers Alexandria Ocasio-Cortez and Ilhan Omar are racist and misogynistic.
Both members have made numerous statements that have been derided by the Jewish community and House leadership. Omar has repeated various antisemitic tropes that have landed her in hot water, even accusing Jews of having a dual loyalty. Ocasio-Cortez has defended these tropes by Omar and engaged in her own, including refusing to meet with Jewish constituents.
Since we need to address this: Any attacks on them for their identity is abhorrent. Simple as that. That doesn't diminish our right to condemn their antisemitic speech. Jews are being attacked by anti-Israel activists solely for being Jewish. Telling Jews we are wrong to condemn them legitimizes more of these attacks.
Antisemitism has been a rising problem in some progressive circles for years, and now the state party has allowed antisemitism to be normalized while antisemitic hate crimes continue to rapidly increase. This isn't surprising with the takeover by the Las Vegas Democratic Socialist of America (DSA) chapter, it has become expected. DSA chapters around the country have constantly singled out and attacked Jews over Israel.
State Party Chair Judith Whitmer was condemned by almost every major elected Democrat in Nevada for her comments about Israel, including both U.S. Sens. Catherine Cortez Masto and Jacky Rosen, as well as Congressmembers Dina Titus and Susie Lee. The treasurer for the state party resigned his position over it.
Hiring Navarro has implications for prominent Democrats, too. Navarro, in a tweet on June 1, launched into an attack on Cortez Masto, slamming her for securing funds for law enforcement and implying she's a traitor as a Latina. Not only is Whitmer legitimizing antisemitism within her organization, but she's also allowing her staff members to attack their own incumbents who are on the ballot in less than 100 days.
As an outsider, it makes sense why the elected Democrats formed the Democratic Victory organization through the Washoe County Democratic Party. Why work with people who attack your incumbents and are divisive for the sake of being divisive against marginalized communities?
To the elected and community leaders in Nevada who amplified Navarro, we see you. Especially those who joined the coalition, Nevadans Against Antisemitism, and yet still amplify these voices. Standing against antisemitism means not promoting antisemitic voices that diminish the horrors of the Holocaust or try to silence Jews on what is and isn't antisemitic. It also means speaking up when those you often agree with partake in antisemitism.
Let's remember it's not just the progressives partaking in antisemitism. GOP Congressmember Marjorie Taylor Greene has constantly pushed wildly antisemitic conspiracies. Clearly, this isn't a one-sided issue.
So, I must ask: Why do we have to keep having this conversation? Antisemitism and every form of bigotry has no place in Nevada. Appropriating the Holocaust for political points only diminishes your argument and leads to further perversion of history. Telling Jews that we can't condemn speech that incites violence against Jews is only one thing: Antisemitism.
I hope those who continue to do this are willing to learn and have a conversation to help bolster their own arguments without diminishing the lived experiences of a marginalized community.
And here I am. Yet again talking about antisemitism.  

Elliot Malin is a member of the board for Jewish Nevada, lobbyist for the Anti-Defamation League and Glass-Institute Fellow. The opinions expressed here are solely his own as a Jewish Nevadan.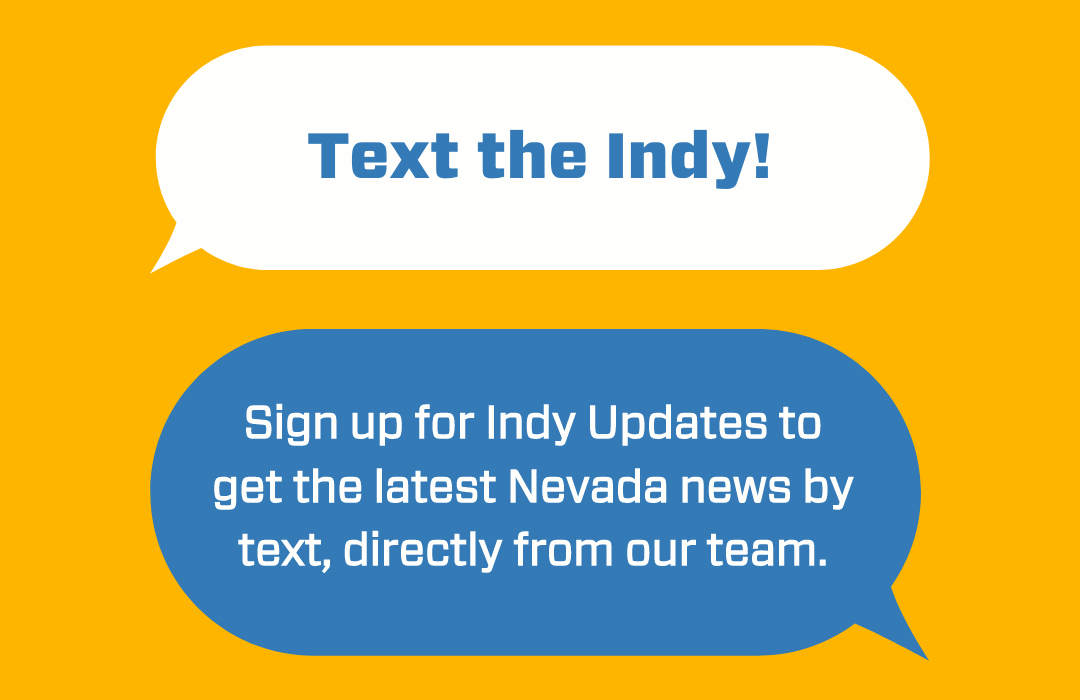 Featured Videos
Comment Policy (updated 4/20/2021): Please keep your comments civil. We reserve the right to delete comments or ban users who engage in personal attacks, use an excess of profanity, make verifiably false statements or are otherwise nasty. Comments that contain links must be approved by admin.