Immigrant painters who say employer threatened deportation get wage theft settlement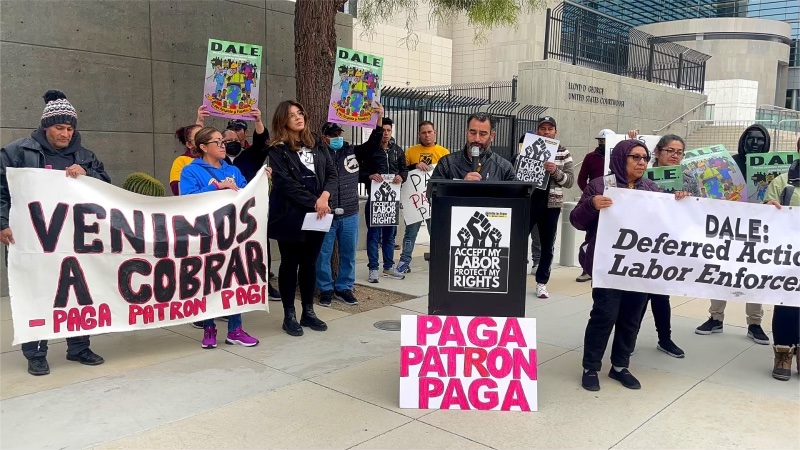 Read this story in Spanish / Lee esta nota en español
Current and former workers of Unforgettable Coatings, a painting company with operations in Nevada and four other states, say they've found justice after enduring years of unpaid overtime and unfair treatment, including threats of deportation if they spoke up.
After several settlement conferences, parties came to an agreement on Friday evening entitling employees to nearly $3.7 million in compensation for stolen wages, penalties, damages and interest, as a result of a federal Department of Labor (DOL) investigation. The DOL began investigating owner Cory Summerhays and his multi-state painting company nearly 10 years ago.
Most — $3.4 million — of the settlement agreed on reflects overtime wages owed to hundreds of employees from September 2016 through December 2020. The settlement also requires the company to be more transparent with employees regarding pay rates and bonuses, and orders it to undergo training in the Fair Labor Standards Act.
In April 2020, Unforgettable Coatings and its lawyers responded to a complaint by then-Secretary of Labor Eugene Scalia, arguing that it was based on "false allegations" and that the evidence consisted of "hearsay, double hearsay, an unsigned declaration, an inaccurate and uncertified translation and a selective extract of payroll records."
Unforgettable Coatings' lawyers did not reply to a request for comment last week.
Former employees documented money missing in paychecks, unsafe work environments and equipment, and being forced to work Saturdays for free. The complaint from Secretary of Labor Marty Walsh also alleged that the company had "created an artificial pay rate and bonus scheme" to retain employees under the guise that they would get paid more.
Some employees organized with the help of the Arriba Las Vegas Worker Center, an immigrant worker advocacy group, to speak up about the violations and advocate for immigrant workers' rights in general.
Jonas Reyes Salinas worked under Summerhays and said he witnessed and endured psychological abuse. He recalled working 10 to 14 hours a day in the summer, without proper breaks and water, and witnessing colleagues experience heat strokes, all while not being paid what they were owed.
"I was a witness and at the same time a victim of the abuses, which up until today are still being committed by the company … We are urging him, as owner of the company, to pay what he stole from the workers for many years," Reyes Salinas told The Nevada Independent. "The only thing we want is justice and to be treated with dignity and respect … We are sending the message loud and clear that united we are invincible and that our Hispanic and working community won't let themselves be oppressed anymore by abusive companies and bosses."
Rosario Ortiz, a former employee of Unforgettable Coatings, kept records of the company's actions for two years before coming forward as a whistleblower and one of the leading voices among the workers. He said managers often would threaten deportation to incite fear and discourage employees from speaking up about the illegal practices.
During a 2019 investigation led by Scalia, investigators who visited worksites to interview employees confidentially were told Summerhays had warned the employees beforehand that they should be "wary of immigration consequences if they talked about their work to strangers."
"This is an important victory for all immigrants who come to this country simply to fight and work to be able to support our families," Ortiz told The Nevada Independent during a rally held by Arriba Las Vegas ahead of the agreement. "It will be an example so that there is no more wage theft or worker abuse at the national level."
The efforts from the lawsuits sparked a broader conversation among advocates and officials on immigrant worker rights and protections, regardless of immigration status. In July 2022, the Labor Department published guidance for employees wanting to report immigration-related intimidation.
Last week, the Department of Homeland Security announced noncitizen workers who are victims or witnesses of labor rights violations can quickly gain access to a process that protects them from threatened immigration by their employers.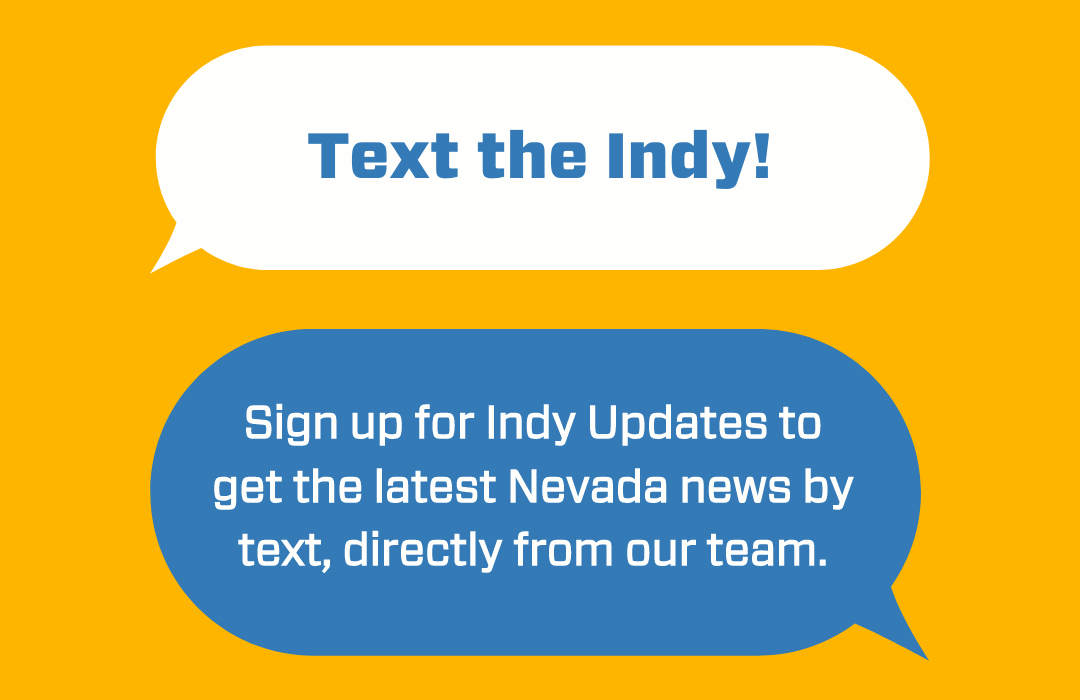 Featured Videos
Comment Policy (updated 4/20/2021): Please keep your comments civil. We reserve the right to delete comments or ban users who engage in personal attacks, use an excess of profanity, make verifiably false statements or are otherwise nasty. Comments that contain links must be approved by admin.