Implementation of ranked-choice voting in Nevada would cost more than $3 million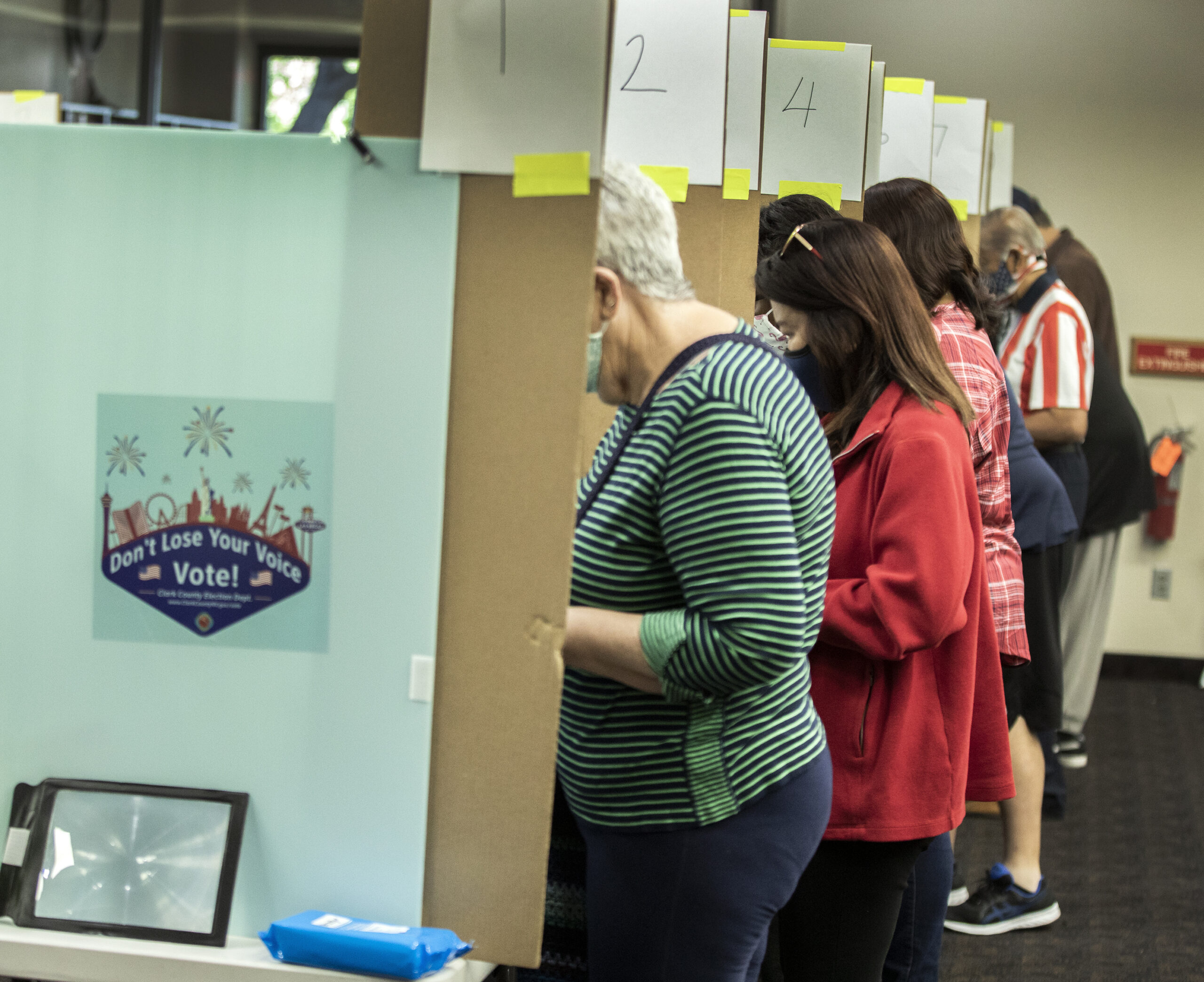 While an attempt to bring ranked-choice voting to Nevada appears headed for the general election ballot in November, switching to the new voting system would carry a hefty price tag for state and local governments if approved by voters in 2022 and 2024.
The implementation of ranked-choice voting — a process that allows voters to rank multiple candidates by order of preference instead of choosing just one — would cost approximately $3.2 million ahead of the 2026 general election, as well as an additional $57,000 per year moving forward, according to a financial analysis of the proposed initiative conducted by Legislative Counsel Bureau fiscal staff.
The two-page fiscal impact report states those costs would be driven by "voter outreach and education, increased ballot stock costs, personnel expenses, equipment, software and programming costs for voting machines and updates to training materials."
The financial analysis comes just as opposition to the initiative has mounted from top Democrats in Nevada, including Gov. Steve Sisolak and U.S. Sens. Catherine Cortez Masto and Jacky Rosen, who joined several left-leaning and nonpartisan advocacy groups in staunch opposition to ranked-choice voting.
They largely argued the proposed system would make voting in Nevada more confusing, difficult and time-consuming.
Still, the initiative does have significant financial backing, and earlier this month, Joe Brezny, campaign manager for the initiative, said the group has already collected more than 150,000 signatures to qualify the measure for the ballot in November — more than the roughly 140,000 signatures needed.
Though the financial analysis notes that future elections may vary in terms of the number of candidates in the running, the consolidation of primaries (from separate, closed primaries for the Democratic and Republican parties to open primaries that include candidates from all parties) would potentially "result in an increase in the number of pages required to print each sample ballot."
Under the initiative, five candidates would advance to the general election, rather than one from each major party, which could also result in more pages needed to print sample ballots.
Sondra Cosgrove, ​​a College of Southern Nevada history professor and supporter of the ballot measure, said in an interview earlier this month that the initiative is aimed at giving nonpartisan voters (who make up about 29 percent of all registered voters in Nevada) more opportunities to participate in the state's elections.
Cosgrove also argued that there would be enough time to educate voters about how the initiative works before its potential implementation in 2026.
Though the financial analysis does not break down individual costs, recent major changes to Nevada elections have carried voter education and outreach-related costs of more than $1 million. The temporary expansion of mail-in voting approved in 2020 came with a $1.5 million voter education campaign, and the permanent expansion of opt-out mail-in voting the following year called for a voter education campaign costing more than $1.3 million.
Because the initiative proposes a change to the Nevada Constitution, a majority of voters would first have to approve the initiative during the general elections in 2022 and 2024, before the open primary and ranked-choice voting system would be in place for the 2026 elections.