Las Vegas City Hall as seen on Thursday, March, 16, 2017. Photo by Jeff Scheid.
In City Hall 'Vegas World,' pandemic no reason to cancel the picnic
March 22nd, 2020 - 2:00am
I'm glad Las Vegas Mayor Carolyn Goodman is feeling better after her breast cancer battle.
Those who might not have known of her recovery were reminded at Wednesday's City Council meeting when she once again downplayed the seriousness of the novel coronavirus pandemic. In calling on Gov. Steve Sisolak to shorten his order to close nonessential businesses for one month to combat the spread of the virus, Goodman used her own current condition to make her argument.
"As an example of the elderly, I am that person," she said. "I'm 80 years old and, beyond that, have a compromised health system," but added that she has "more energy than a pack of wolves."
For the record, Goodman didn't flex her biceps or reel off 50 pushups while saying that. It only seemed so.
Nor did she actually kick sand in Sisolak's face with her request to shorten the mass closure of casinos, bars and restaurants to eight to 10 days. It only seemed so coming, as it did, less than 24 hours after his public announcement.
By again expressing overriding concern for the local economy ahead of public health, the mayor doubled, tripled – or was it quadrupled? – down on earlier comments that made the COVID-19 seem more like a common cold than a worldwide killer. While her winning prognosis is laudable, it means nothing to the many thousands of Nevadans with precarious medical conditions and aren't feeling as strong as a wolf pack. While Goodman's health may be fine, she remains absolutely tone deaf on this issue. And that's a shame.
Everyone with a scintilla of compassion is concerned about the economy, both the current crash and the shutdown's long-term impact. Nevadans are hurt by the closures. The state's Department of Employment, Training & Rehabilitation is overwhelmed with jobless benefits applications despite working 12-hour days and six days a week.
That same compassion extends to first responders, firefighter paramedics and front-line hospital personnel. Their selfless efforts remind us every day of the best spirit of the nation. They know this isn't a super-sized common cold. They know it's deadly, and they don't want to catch it or spread it to family, friends, strangers and patients. It's why the national shortage of PPE (personal protective equipment) such as masks, gloves and gowns is such an abomination.
But by now everyone should know that.
Leaders of states and communities are following the directions of the nation's medical experts. In Nevada, Reno Mayor Hillary Schieve directed city businesses to close temporarily. Even the Trump administration sycophants at "Fox News" have stopped prevaricating about the dangers of the pandemic. It's not a hoax or a Democratic Party political strategy.
We've been instructed to make difficult changes, some of which are being made at a terrible cost to working families and businesses. It's understandable that Goodman would want to express her support for those families and companies. But by offering a medical opinion about the incubation period of the virus as she argues for an early return to business-as-usual, she's placing her credibility on life-support. There's something more than a little nutty about imploring the governor to allow people to make their own choices and "create and follow their own destinies" in the middle of a state of emergency. The same mayor who was so concerned about the germs of the homeless that she pushed to ban camping on the sidewalk has also pushed to continue City Council meetings during a viral pandemic.
That makes sense, but only in Vegas World.
It's no wonder Goodman's council colleagues Brian Knudsen and Cedric Crear have put six feet of political distance from her rhetoric and the odd comments of City Attorney Brad Jerbic. Goodman may have the strength of 100 wolves, but her mixed up priorities make one suspect she's no tree full of owls.
She did, however, receive the support of Mayor Pro-Tem Michele Fiore, the conservative firebrand councilwoman who fills in for Goodman when she can't make the meeting. This is the same former Nevada assemblywoman who made national headlines in 2015 after using her Las Vegas radio show to express the opinion that cancer was a fungus curable with a treatment of saltwater and sodium carbonate.
Doctor Fiore makes Goodman sound like Jonas Salk. But that's Vegas World these days.
Stay well, Mayor. Please stay well.
John L. Smith is an author and longtime columnist. He was born in Henderson and his family's Nevada roots go back to 1881. His stories have appeared in Time, Readers Digest, The Daily Beast, Reuters, Ruralite and Desert Companion, among others. He also offers weekly commentary on Nevada Public Radio station KNPR. His newest book—a biography of iconic Nevada civil rights and political leader, Joe Neal— "Westside Slugger: Joe Neal's Lifelong Fight for Social Justice" is published by University of Nevada Press and is available at Amazon.com. Contact him at [email protected] On Twitter: @jlnevadasmith
Please join us for
IndieTalks: The rise of nonpartisans in Nevada
Tuesday | May 25, 2021 | 5:00 p.m.
Thank you to our sponsors and host venue: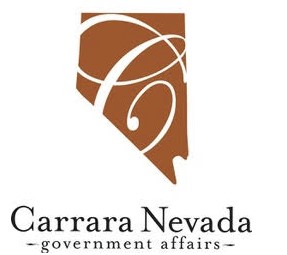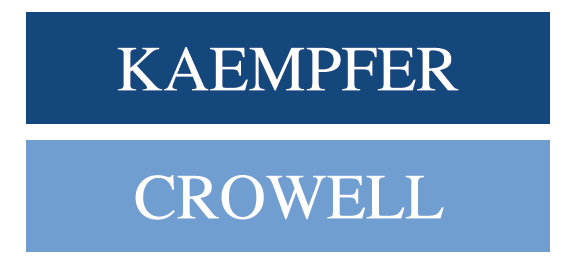 Comment Policy (updated 4/20/2021): Please keep your comments civil. We reserve the right to delete comments or ban users who engage in personal attacks, use an excess of profanity, make verifiably false statements or are otherwise nasty. Comments that contain links must be approved by admin.