In follow-up tests, fewer Nevada inmates in Arizona private prison turn up positive; inmates call for better care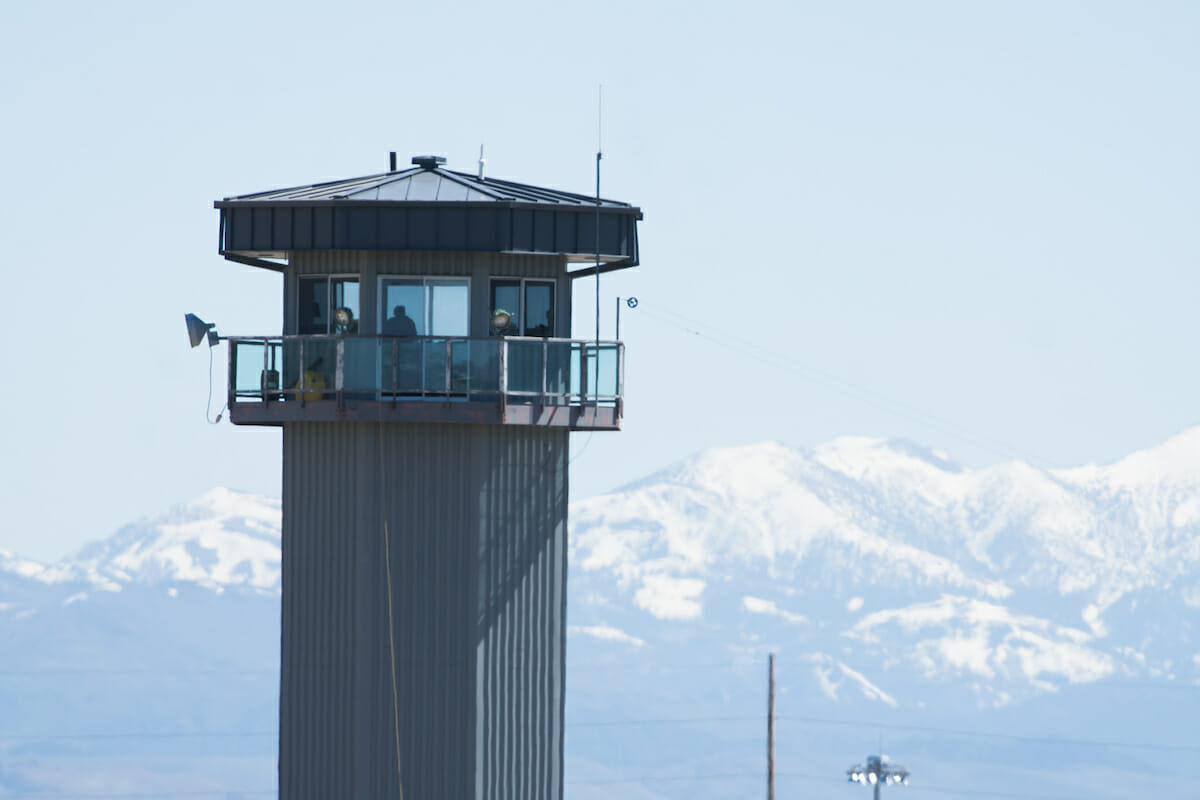 Nevada officials say that most of the state inmates who are held in an Arizona private prison and tested positive for COVID-19 have tested negative on a re-test, although prisoners say the situation was more serious than authorities let on.
Spokesman Scott Kelley of the Nevada Department of Corrections said that 17 inmates tested positive for coronavirus in a recent round of results that came in Aug. 11. That's down from the 69 who had tested positive in July; the remaining 30 in the facility who were negative remained negative.
"None of the offenders who have tested positive (either during round 1 or 2 of testing) have required hospitalized or elevated levels of care," Kelley said. "The symptoms ... have been minor, for instance loss of smell and taste."
The outbreak in the facility comes as Arizona emerged as a hotspot for COVID-19, and as other adjacent facilities run by private company CoreCivic saw hundreds of cases within detention center walls. Nevada has been systematically testing all inmates and staff, and the group of 99 men held in Arizona — which was the last cohort tested — turned out to have the highest rate of coronavirus.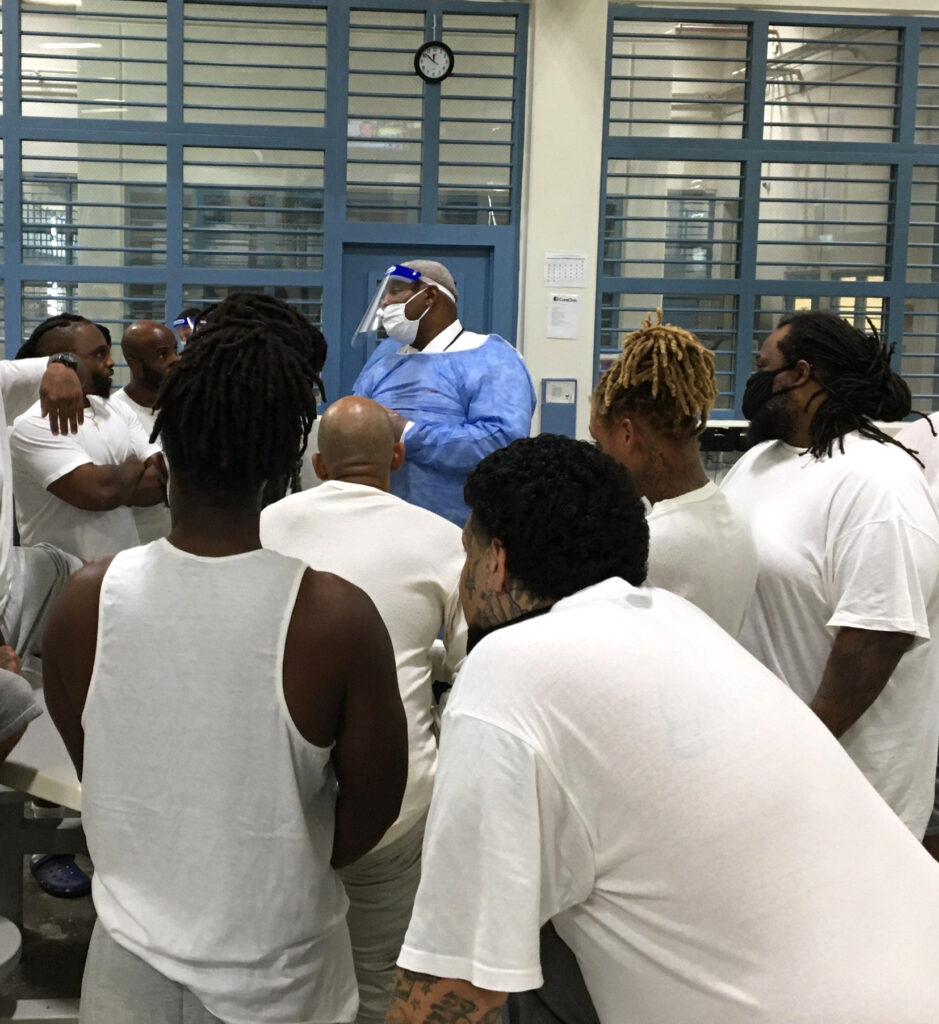 As of Friday, a dashboard maintained by the state shows 117 cases within licensed facilities in the state prison system, including 94 among staff and 23 among inmates. The dashboard does not reflect the cases among Nevada inmates housed in Arizona, nor does it reflect the one death reported among correctional staff — that of 50-year-old Digital Telecom Specialist Hector Gutierrez.
NDOC officials said they are now conducting a second round of testing on all staff and inmates. With about one-third of inmates tested, three have turned up positive in the second round, and with about one-half of staff tested, 15 have turned up positive.
"NDOC is not resting on the laurels of its low positivity rates," the agency said in a statement. "COVID-19 represents an ever-changing custody and medical challenge, and NDOC will remain vigilant in order to keep the virus out of its facilities."
Nevada officials initially characterized all inmates who tested positive in Arizona as asymptomatic. But Rickie Slaughter, an inmate who is held in the facility, said he witnessed an incident in recent days in which an inmate was coughing blood.
"There are[a] few inmates who have complained that it feels like there's fluid on their lungs and they're having trouble breathing. There are quite a few inmates suffering from fatigue and different spine aches or abdominal tenderness in their stomach," he said in response to questions provided to him by The Nevada Independent through his attorney. "So no. I would disagree with the statement that all the inmates were asymptomatic."
Kelley said that prison officials plan to visit the Arizona facility every month until the inmates return to Nevada. That's expected to happen at an unspecified time later this year; by 2022, a legislative ban on Nevada's use of private prisons will take effect.
Slaughter said that with a high incidence of allergy-like symptoms in late spring, learning of the high positivity rate within the facility came as no surprise to the inmates. He said prison leadership had avoided widespread testing until Nevada took the initiative.
CoreCivic confirmed on Friday that 15 staff members had tested positive for COVID-19, including 13 who had recovered and were cleared to return to work, but deferred questions about mass testing of inmates to the governments with which it contracts, including Nevada, Hawaii and Kansas.
"The running joke amongst [correctional officers] and inmates was that, 'Well ... just about everybody's got it now. As long as nobody dies, we're alright,'" Slaughter said. "I believe their goal was to keep this prison as one of the few CoreCivic prisons in Arizona as being characterized as having zero COVID cases so that they can continue to take in more contracts and money from other states. Because obviously no state really wants to send inmates to a prison that has COVID cases."
CoreCivic pointed to its health and safety procedures, including a symptom screening and temperature check for staff entering the facility, and requiring employees to wear face masks.
"Since even before any confirmed cases of COVID-19 in our facilities, including Saguaro Correctional Center, we have rigorously followed the guidance of local, state and federal health authorities, as well as our government partners," the company said in a statement. "The health and safety of the individuals entrusted to our care and our staff is the top priority for CoreCivic."
Since the tests, Slaughter said officers wear full-body hazmat suits with a face shield and mask, whereas before they only wore masks intermittently. He said he hopes Nevada will transfer the inmates either back to the Silver State or somewhere that's taking more precautions.
"My hope would be that the governor, Mr. Steve Sisolak, and the government of Nevada would at least place us somewhere where people cared more about our lives," he said. "People need to remember that we are also someone's brother, father, uncle, cousin, friend ... I would hope that Nevada cares enough to do something that is in our benefit instead [of] our detriment."
IndyFest is proudly sponsored by:
Comment Policy (updated 4/20/2021): Please keep your comments civil. We reserve the right to delete comments or ban users who engage in personal attacks, use an excess of profanity, make verifiably false statements or are otherwise nasty. Comments that contain links must be approved by admin.