In push to oust regents from Constitution, pro-Question 1 PAC banks more than $470,000 in third-quarter fundraising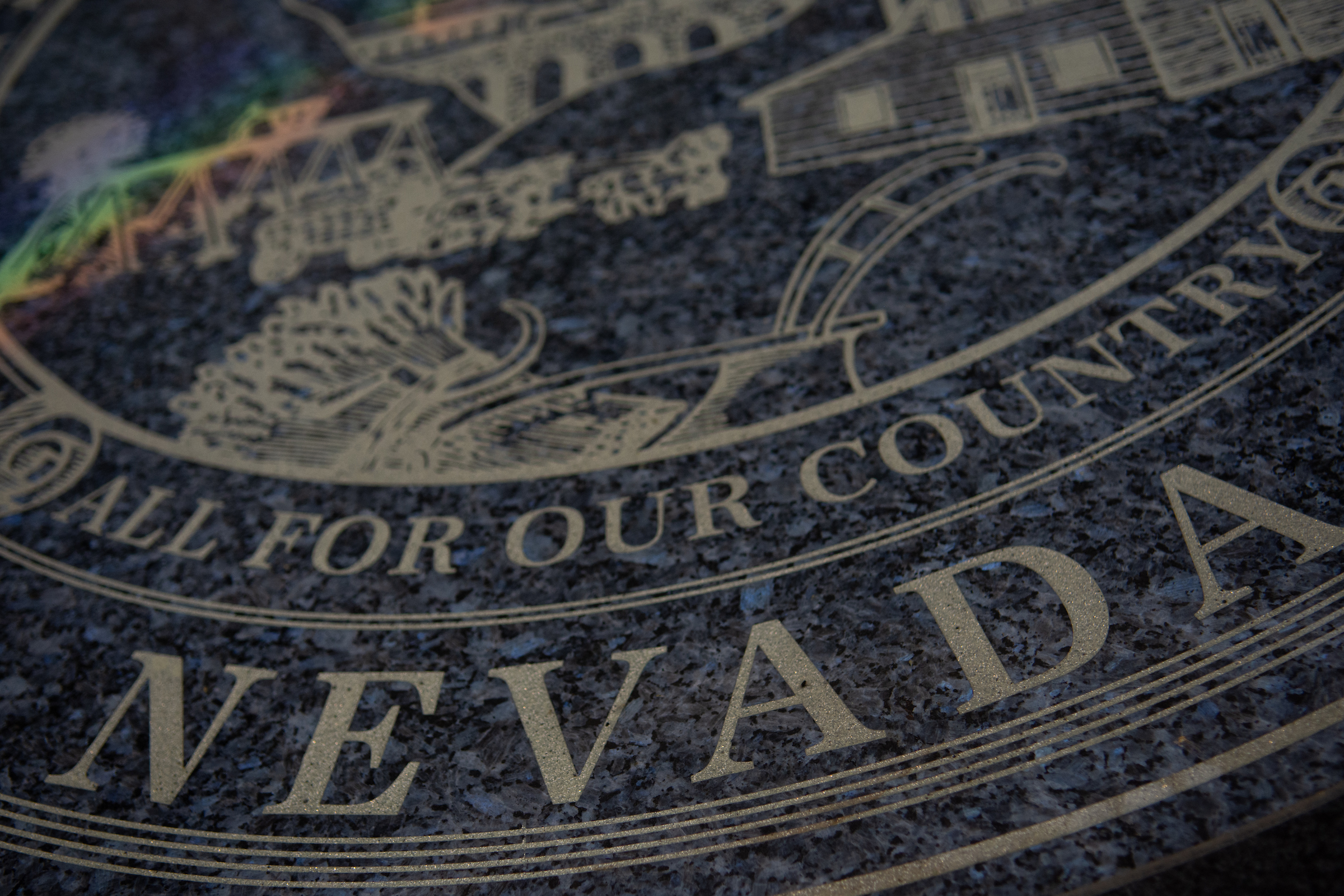 Nevadans for a Higher Quality Education, a pro-Question 1 super PAC with ties to the business community, reported raising $470,500 in the third quarter, setting the stage for a final campaign push to pass a ballot measure that would remove the Board of Regents from the state Constitution.
According to a filing made with the secretary of state's office last week, a majority of the PAC's third-quarter funding came from just three sources: $235,000 from the Council for a Better Nevada, a political non-profit that backed a 2014 initiative to create a state appellate court and the controversial 2016 gun background checks initiative; $100,000 from a company linked to Stephen Cloobeck, the multimillionaire founder of the Diamond Resorts International timeshare company; and another $85,000 from the Las Vegas Chamber of Commerce.
The Council for a Better Nevada's executive director, Maureen Schafer, once served as the chief of staff for the UNLV medical school, and now works as the CEO of the development company overseeing construction and development of the medical school's long-delayed central building.
The remaining money came in a handful of five and four-figure contributions, including $25,000 from an LLC linked to Eureka Casino Resort CEO Gregory Lee and $10,000 from an LLC managed by former Cannery Casino Resorts owner Bill Paulos.
The PAC also saw contributions of $2,500 and $2,000, respectively, from the campaigns of Democratic Assemblyman Steve Yeager and Democratic Sen. Joyce Woodhouse, marking at least three such contributions from legislators ahead of November's vote. Republican Sen. Keith Pickard's campaign contributed $500 in the second quarter.
The PAC's third-quarter haul raises its total fundraising in the cycle to more than $596,000, with much of that money — $473,578 — having already been spent. Of that spending, about 80 percent of it, around $386,000, came in just the last three months.
Almost 90 percent of the third-quarter spending — roughly $338,000 — went to a collection of five consulting firms: California-based Winner & Mandabach Campaigns ($225,182) and Southern Nevada-based firms Woods Strategies ($63,894), Community Strategies Inc. ($35,000), The Warren Group ($10,000) and Sala Consulting ($4,000).
The group spent an additional $34,300 on Washington, D.C.-based pollster the Mellman Group, which has a long history of polling Nevada elections (editor's note: the firm has done past polling for The Nevada Independent).
And though no advertising costs are listed in the PAC's third quarter filing, at least some money has been spent on pro-Question 1 ads in the last few weeks. The group Yes on 1 for Higher Education launched an ad last week that purports Question 1 would "stop scandals and waste" and "put students first" if passed.
A legislatively referred constitutional amendment that sailed through the legislative sessions in 2017 and 2019, Question 1 would amend the state's Constitution by removing language referring to the Board of Regents, which governs the state's higher education system, and placing the board under statute, instead.
Proponents of the question have argued the change would provide a necessary increase in oversight of the board by state legislators, who have for decades sparred with regents and chancellors over funding and accountability issues.
Opponents, including many regents and former Chancellor Thom Reilly, have argued that the amendment is a "solution in search of a problem" that would do little to advance the goals of higher education and that too little has been made clear about how exactly the Legislature will adjust the makeup of the higher education system should Question 1 pass.
For more on Question 1 and for explainers of every 2020 ballot question, visit our elections page here.
Updated, 10/19/20 at 3:03 p.m. - This story was updated to include additional information about the Council for a Better Nevada.