In texts, Nevada 'fake electors' bashed secretary of state, Amodei for not helping them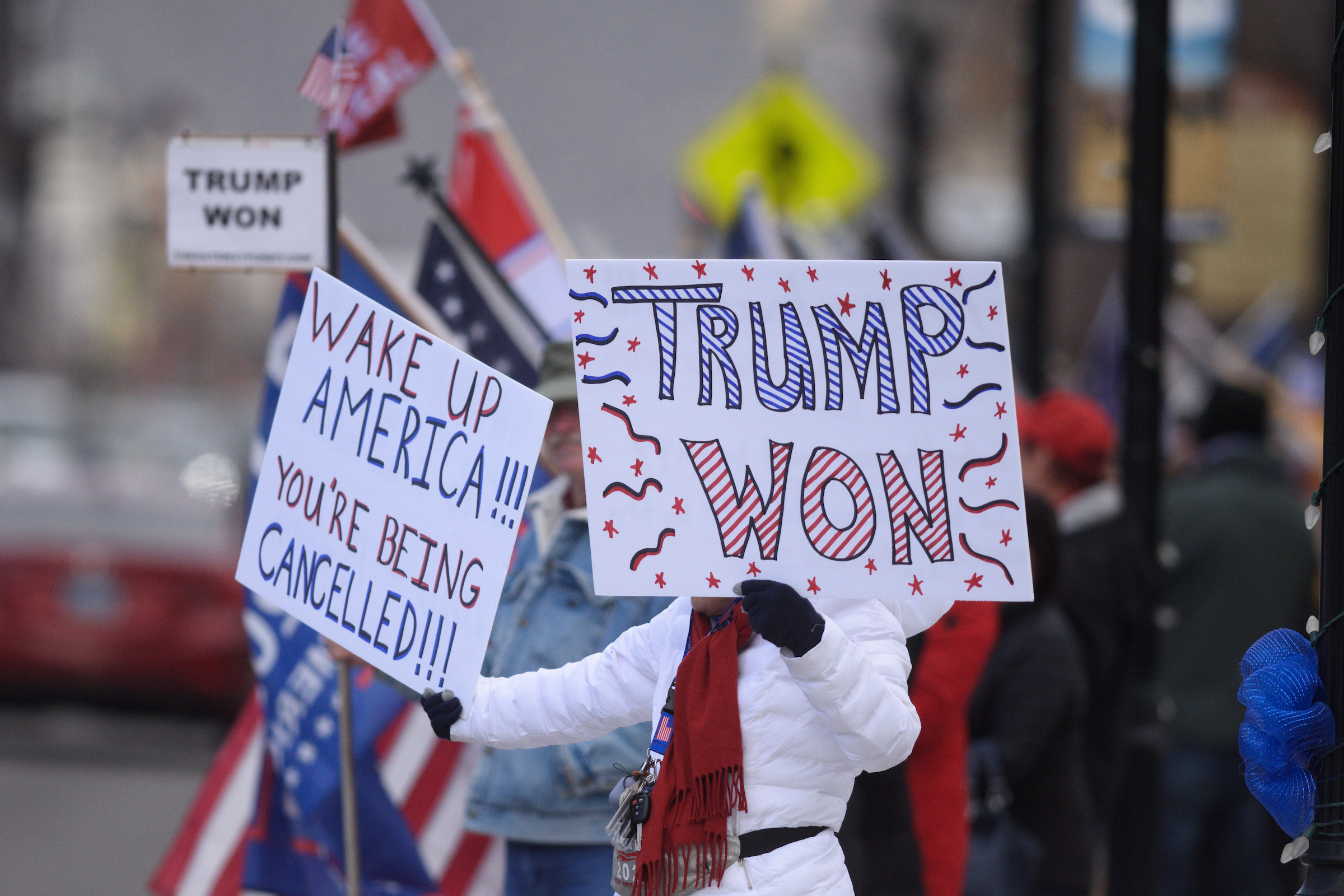 New text exchanges between self-proclaimed Nevada electors Jim DeGraffenreid and Shawn Meehan released by the January 6 Committee show their deteriorating belief in the Trump campaign to successfully challenge the results of the 2020 election, frustration with elected Republicans in Nevada and fears over the optics of the insurrection.
Read the screenshots of texts from before and after they carried out a "fake elector" ceremony, and five of the biggest revelations, below:
DeGraffenreid and Meehan understood that then-Secretary of State Barbara Cegavske needed to be present at any valid certification ceremony, and resented her as a fellow Republican for not participating.
In advance of their Dec. 14 ceremony in Carson City, DeGraffenreid and Meehan texted about state law requiring the presence of the Secretary of State – or "Babs," as they called her.
"NVSOS not being there dorks it up," Meehan texted DeGraffenreid on Dec. 13, as they coordinated the meeting.
The two speculated that the official ceremony taking place over Zoom — where legitimate electors cast their votes for Joe Biden — could be in violation of state law. But Meehan acknowledged that while he'd "love to nail them however we can," he was "not sure they are doing anything wrong."
DeGraffenreid even referred to the Nevada statutes that specify the rules around election certification, sending the chapter and code numbers to Meehan.
He acknowledged that the code required "marking ballots, presenting them to Babs to double check and approve."
"We all know that 298.075 is unconstitutional," he wrote, referring to Nevada's presidential electors laws, "but it is currently the law in Nevada."
Meehan joked that perhaps they could put state Senate Minority Leader James Settelmeyer, a Republican, in a dress. "He can play the role of Babs since they are buds LOLOLOLOL," he texted DeGraffenreid the night before the ceremony.
After the ceremony, as the calendar ticked towards 2021 with no legal victories for the Trump campaign, the two became increasingly aggressive in their texts about Cegavske, especially after she announced on Dec. 18 that her office had found no evidence of fraud.
"Babs is upping her denial lying game," Meehan said on Dec. 18.
"Babs is about to get a hammer dropped on her," DeGraffenreid replied. "Hard."
"If anyone's interested I'd surely love to sign onto a hammer dropping," Meehan replied. "She's a big fucking disappointment."
He told Meehan that while he had not yet been critical of her in public, her latest announcement would leave him no choice but to go after her.
The two were especially mad given that Cegavske is a Republican.
"If we won't hold our own accountable, then it's very understandable if nobody would want to vote GOP going forward," DeGraffenreid wrote.
The ire was even stronger for others who stood in their way – then-state Assemblywoman Robin Titus "needs a piano cover[ed] in copies of the Platform dropped on her head" Meehan wrote a few days after Christmas, and Sen. Jacky Rosen, a Democrat, was a "full b[i]tch" during a Dec. 16 hearing.
As Jan. 6 approached, their belief in the Trump campaign continued to fade
DeGraffenreid and Meehan were unimpressed by the Trump campaign's strategy – particularly with campaign lawyers Jesse Binnall and Jenna Ellis – and knew their efforts to overturn the election on Jan. 6 were "toast".
By the end of November, they had grasped that the only way to successfully overturn the election would be sufficient objections in Congress on Jan. 6, but knew the odds of so many objections succeeding were low.
"Pretty fucking discouraging," Meehan texted DeGraffenreid on Dec. 18 on his research into the Electoral Count Act, revealing that only the official slate of electors – like the one Cegavske had certified in Nevada – were eligible to be counted by Congress. "Other than making noise and trying a stunt, I'm not seeing a way for Congress to fix this Jan. 6th."
DeGraffenreid agreed with the analysis, saying their best hope was to have enough state delegations dispute results that Biden would be denied the 270 electoral votes he would need, and then the election would be in the hands of the House. But DeGraffenreid said that given that Democrats controlled the House, he doubted that any state delegation's challenge would be successful. (Indeed, no electoral votes were rejected by Congress, despite objections to a few states' slates.)
And as for the Trump lawyers supposed to make it happen, they joked about Binnall having a concubine and blasted Ellis for just posting Bible verses and praising the founders on social media instead of winning cases.
As the new year approached, they became increasingly skeptical of their Trump allies.
"Trump campaign is pushing this 6 Jan. DC rally, for WHAT?" Meehan texted on Dec. 28. "To payoff campaign debts? Seems unless some surprise lawsuit happens and wins, we're toast."
The Trump campaign's messaging had been a failure, they thought.
"Hitler's information minister Joseph Goebbels couldn't do a better job than Team Marxist-Democrat Party has done," Meehan wrote. "We've lost the initiative and the message."
3. As true believers in election fraud, they could not understand why courts were throwing out election challenges and blamed poor attorney work and political pressure.
DeGraffenreid and Meehan spent much of late November and early December lamenting that judges were throwing out election result challenges.
"I have no idea why the courts keep claiming there is no evidence," DeGraffenreid texted Meehan on Nov. 29. "I"ve seen the affidavits, I know that a lot of this crap is well documented."
In the weeks after Trump campaign lawyer Jesse Binnall's Nov. 17 announcement that the campaign would be challenging the electoral results in Nevada, judges continually threw out or ruled against their objections.
"I think it's political pressure that's being put on a court and that is unbelievably corrosive," Meehan replied. "These judges are going to feel enough pressure to do the right thing and not look political."
DeGraffenreid continued to be incredulous that their so-called evidence was being rejected.
"To me, the case is strong," he wrote back to Meehan. "I don't know if the affidavits are not being believed, or exactly what is going on. It's just bizarre that these cases are being tossed for lack of evidence."
Their belief in electoral fraud hinged on suspected foul play from Clark County Registrar Joe Gloria – "Gloria openly admits that he has shit he can't explain," DeGraffenreid said Nov. 29 – and grievances over signature checking, none of which held up under any scrutiny in court or in the secretary of state's office.
Their ire also extended to court cases being tossed in other states, like a Third Circuit Court of Appeals ruling by a Trump-appointed judge that the Trump campaign's challenges in Pennsylvania lacked merit.
"Amazed that a 3rd circuit….with a Trump appointed judge, no less….ruled that there was no evidence," DeGraffenreid wrote. "How can there not be, unless the attorneys are fully incompetent[?]"
4. They predicted there would be violence, and thought Jan. 6 was a bad look.
In mid-December, as DeGraffenreid and Meehan came to understand that efforts to overturn the election would prove fruitless, they predicted the episode would lead to violence.
"Makes me wonder if a Patriot out there aware of the theft might take a Second Amendment approach to solving the problem," Meehan texted on Dec. 18, referring to a violent 1946 rebellion against the government in Tennessee as justification. "To be clear for the [National Security Agency] technicians reading this text, I do not want, nor am I advocating for violence. I'm simply calling out that there likely are others out there with far less impulse control in light of this tyranny."
DeGraffenreid, who runs an insurance agency, agreed, saying he too was worried that fellow election deniers would turn to gun violence. He told Meehan that a client of his had shared that violence was the only solution, and that people were "playing militia, itching to go to war."
When the battle over the 2020 election did turn violent on Jan. 6, as a mob of Trump supporters stormed the Capitol, they were alarmed, while holding out hope that they might actually be "antifa."
"These radicals do not help our cause," Meehan texted on Jan. 6, to which DeGraffenreid agreed, while pushing back on the idea that they were violent.
"Our guys are walking calmly through the Capitol, not throwing firebombs like the Left does."
When Meehan told DeGraffenreid he had decided to drive to the state capitol in Carson City to speak to the crowd assembled there, DeGraffenreid cautioned him, "Don't let them storm the Capitol."
While Meehan later told DeGraffenreid that giving the speech was fun, he said he was in a "really bizarre mood right now watching what happened to our country today."
The next day, they reflected on the poor optics of Jan. 6, and in particular, the death of participant Ashli Babbitt.
"I don't think we yet know all of the ramifications for what​​ Trump and a small number of fucktard supporters of his did to us yesterday," DeGraffenreid wrote.
When Meehan lamented the poor messaging of the right, DeGraffenreid replied that short of proof that the mob was not full of Trump supporters, "There is no messaging that can help our side."
The death of Babbitt, as a military veteran, made election deniers look even worse, they decided, and figured she must not have been mentally well.
5. They were frustrated at Rep. Mark Amodei for not objecting to the results
Nevada was not one of the states in which lawmakers raised objections to its electoral slate – something the two predicted on the basis that the delegation's only Republican, Rep. Mark Amodei, was mulling a run for governor.
"He'll never agree to cancel Clark votes," Meehan wrote.
True to their prediction, Amodei did not object. DeGraffenreid texted Meehan that he spoke to Amodei for 25 minutes the morning of Jan. 6, saying Amodei was still undecided and holding out hope that their conversation had moved him.
In an email to The Nevada Independent, Amodei denied speaking to DeGraffenreid that morning.
On Jan. 7, Meehan accused Amodei of "cowering behind the pop culture misunderstanding of the situation," in his texts to DeGraffenreid. The crowd Meehan had seen in Carson City the prior day had convinced him that Republicans would hold a grudge against Amodei for his vote to certify the election.
"His run for Governor might be more difficult than he thinks," Meehan wrote. "Bowing to Clark County by endorsing Biden's stolen electoral vote won't yield him what he thinks it will…Time to stock up on ammo and gourmet popcorn."
Ultimately, Amodei passed on a gubernatorial run. He said his vote to certify the election was not affected by any potential gubernatorial ambitions.
Amodei said at the time that his decision to vote for certification was based on his trust in states to run their own electoral affairs, and that officials in the state of Arizona -- the objection on the table the morning of Jan. 6 -- had unanimously agreed to certify the results
This story was updated at 4 p.m. on 1/6/23 to add Amodei's perspective on his election certification vote from Jan. 6, 2021.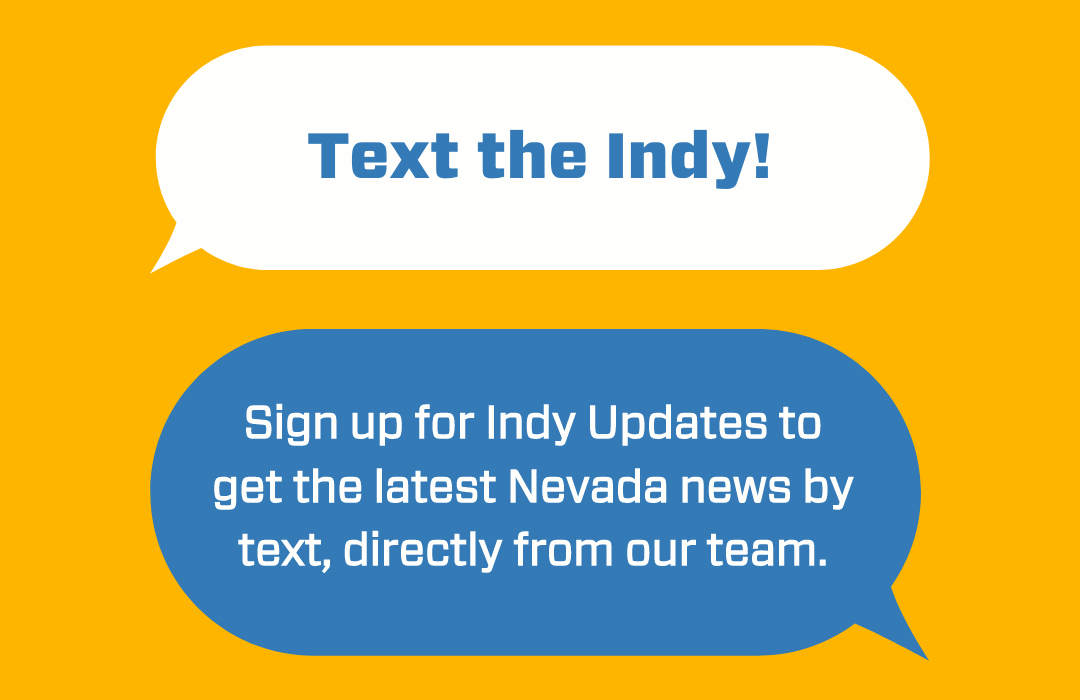 Featured Videos