In trial testimony, Laxalt recalls too little to resolve his Lev-and-Igor story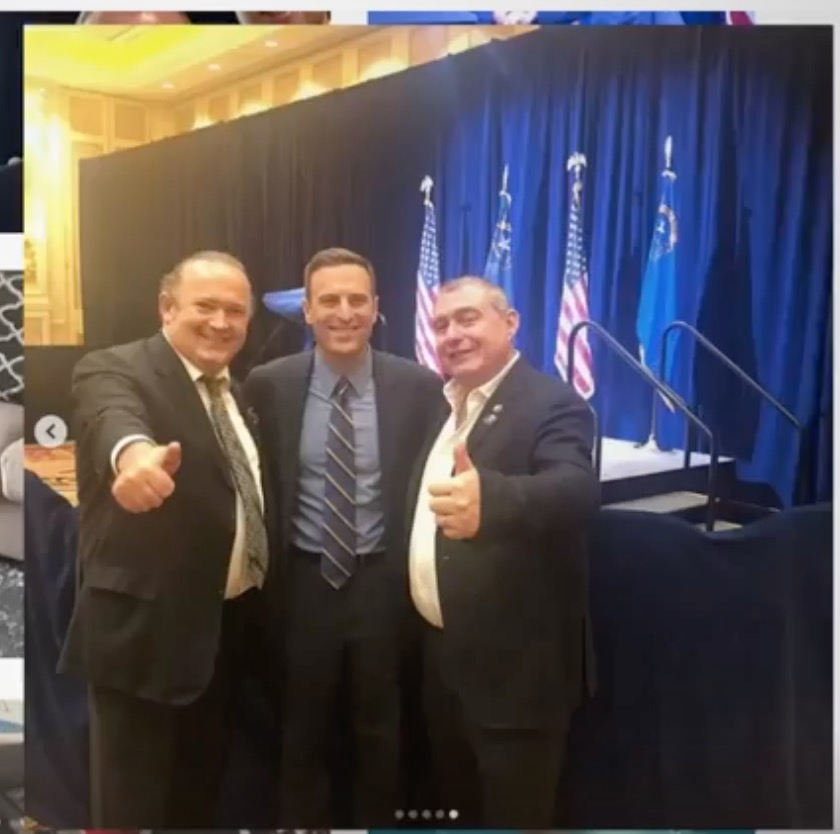 If Adam Laxalt imagined his testimony on Friday in New York federal court would lift the cloud of controversy hanging over his connection to shadowy defendants charged with violating campaign finance laws, then the U.S. Senate candidate is likely to be disappointed.
Given the opportunity to clear up serious questions about his interactions with Eastern European-born businessmen Lev Parnas and Igor Fruman during the 2018 gubernatorial run, Laxalt's own words handed his political opponents a gift that figures to reverberate throughout the 2022 senate campaign.
Parnas and co-defendant Andrey Kukushkin are accused in U.S. District Judge Paul Oetken's courtroom of using $1 million funneled from Russian financier Andrey Muraviev to make "straw donor" political contributions in 2018 in a failed effort to enter the lucrative recreational marijuana business in Nevada and two other states. Fruman pleaded guilty in September to soliciting illegal campaign contributions. Alleged co-conspirator Andrey Kukushkin is on trial with Parnas in the alleged scheme.
Glib one moment, vague the next, at times Laxalt's memory lapses were painfully acute. He hasn't been accused of a crime, but I'm guessing Laxalt wishes he could amend some of the statements he made during a methodical cross-examination by Parnas defense attorney Joseph Bondy.
On the bright side for those who have wondered how a milk-drinker like Laxalt wound up gripping and grinning with hustlers Parnas and Fruman, the answer has been hiding in plain sight. The politically ambitious and consummately well-connected grandson of Nevada Republican political icon Paul Laxalt was introduced to Parnas in 2018 at Trump Hotel in Washington, D.C. by no less a Trumpworld insider than Rudy Giuliani. Parnas immediately volunteered to help contribute to and fundraise for Laxalt's campaign.
Parnas, Fruman and associates took it from there with Laxalt waving them on. That's hardly surprising. Large political campaigns aren't financed by passing a collection plate. But at a time when at least one of Laxalt's advisors ought to have had his back and vetted his breakneck fundraising efforts, the wild and crazy guys with the thick Eastern European accents shuffled in and made their play.
Laxalt tried to dismiss Parnas as a "clownish guy with a gold chain" and a "Brooklyn guy with a Florida home." Yet, Laxalt testified that as Election Day approached, he badgered Parnas on a daily basis for last-minute contributions that might help keep him in a competitive position against eventual winner Steve Sisolak.
In the end, their plan failed. Although a Parnas assistant testified Friday under a grant of immunity that Fruman refinanced a Florida condominium to further their investments in select campaigns, only approximately $100,000 of "Big Andrey" Muraviev's largesse appears to have entered the political bloodstream. The campaigns of Laxalt and unsuccessful state attorney general candidate Wes Duncan received just $10,000 apiece, contributions they reported returning.
All that is history. What remains is Laxalt's testimony. Some of his memory lapses on the witness stand and lack of demonstrable responses during Bondy's cross-examination only add fog to a story he ought to be putting behind him.
Bondy briefly queried Laxalt's understanding of campaign finance law regarding donations from foreign citizens. An attorney since 2005, Laxalt is a former state attorney general and Navy JAG officer. He is a member of the state bars of Illinois, Nevada, and Washington, D.C. Under oath, he claimed he didn't know much about campaign finance law – and apparently hadn't cracked a book on the subject.
From my transcription made via phone link:
Bondy: And would you agree that a corporation that has foreign shareholders can still make a $10,000 to your campaign?
Laxalt: I'm not sure about that. I don't believe so.
Bondy: A publicly traded company, where people purchase shares, say, through eTrade or something, you don't think a publicly traded company with thousands of shareholders could donate money to your campaign?
Laxalt: Yes, that's allowed.
Bondy: And you could have thousands of shareholders that are part of that company, and the company still makes a contribution to your campaign, no problem, right?
Laxalt: Honestly, I never addressed the issue, but I am just not sure.
Bondy: You were the attorney general of the state of Nevada at some point, correct, the top law enforcement guy in the state of Nevada, were you not?
Laxalt: I'm not disputing it. I'm just not categorically positive. It's just I never thought of it. It's never come up.
Bondy: You agree there's some aspects of election law or campaign financing that you have not thought of or hasn't come up, right?
Laxalt: Absolutely.
All of which absolutely might help Bondy raise an interesting question with the jury: If a fellow with Laxalt's legal background had so few clues about foreign donor campaign law, how could a reasonable person expect the "clownish guy with a gold chain" to know about it?
A little common sense punches holes in Laxalt's balky memory. Setting aside the fact that credible campaigns maintain relationships with attorneys and consultants who are versed in election law, Laxalt's lightweight testimony wasn't a good look. It made me wonder about the level of trial preparation he received, and whether he found his law degree in a Crackerjack box.
Then came his lack of a demonstrative response to questions about meeting Fruman, and whether his campaign had been promised $250,000 from the would-be marijuana moguls. The hard sell of Parnas and Fruman was surely difficult to forget, but Laxalt managed to do just that.
Bondy: Have you ever spoken to Igor Fruman before in your life?
Laxalt: As I said before, every time—the few times that I met with Lev, he would have a couple of people with him. Lev was always the guy that spoke the most and the person that I obviously stayed in touch with as far as supporting my campaign. So, I spoke with a number of his associates, but unfortunately, I just can't connect names with the people.
When Bondy inquired about Parnas pal Giuliani's support for his gubernatorial candidacy, Laxalt replied, "He already said he was supporting, in general, my race."
Then came questions about Laxalt's memories of Fruman, whose signature was on the group's campaign contribution.
Bondy: Now there's been some evidence presented in the case in the form of messages from Mr. Fruman speaking to another person about how they have to get $250,000 to their guy in Nevada, more or less. Let me ask you, did you ever receive $250,000 from Mr. Fruman?
Laxalt: No, sir.
Bondy: You would have remembered if you did, right?
Laxalt: Not to my knowledge.
Bondy: You never had any kind of pledge or an agreement from Mr. Fruman to contribute $250,000, either, did you?
Laxalt: Not that I recall.
Bondy: And certainly not to aid a cannabis venture, right?
Laxalt: No.
Bondy: And anyone who said that was true would be mistaken, right?
Laxalt: That's correct.
Gubernatorial candidates of Laxalt's breeding receive hundreds, even thousands, of campaign contribution pledges. They can't be expected to remember every one. But this wasn't a run-of-the-mill approach. By his own admission, Laxalt said he pursued Parnas for donations as the campaign reached its crescendo.
At the risk of playing armchair legal quarterback, after that exchange I'm left wondering whether anyone close to Laxalt told him to be emphatic when denying whether he remembered anything about receiving a pledge or having an agreement from Fruman to receive a quarter-million dollars.
It's not the sort of conversation even a Nevada gubernatorial candidate with plenty of wealthy benefactors would likely forget. If it didn't happen, then it didn't happen. But Laxalt doesn't recall.
Nor did he recall whether he included on his legal bar exam applications the details of a teenage drinking binge that resulted in the police being called. The query was an attempt by Bondy to explore the witness' candor and credibility, but ended up raising yet another question about the candidate's memory.
Laxalt survived his day in court, and escaped with a few bruises, but he missed his best opportunity to put an infamous interaction behind him.
John L. Smith is an author and longtime columnist. He was born in Henderson and his family's Nevada roots go back to 1881. His stories have appeared in Time, Readers Digest, The Daily Beast, Reuters, Ruralite and Desert Companion, among others. He also offers weekly commentary on Nevada Public Radio station KNPR. His newest book—a biography of iconic Nevada civil rights and political leader, Joe Neal— "Westside Slugger: Joe Neal's Lifelong Fight for Social Justice" is published by University of Nevada Press and is available at Amazon.com. He is also the author of a new book, "Saints, Sinners, and Sovereign Citizens: The Endless War Over the West's Public Lands." On Twitter: @jlnevadasmith.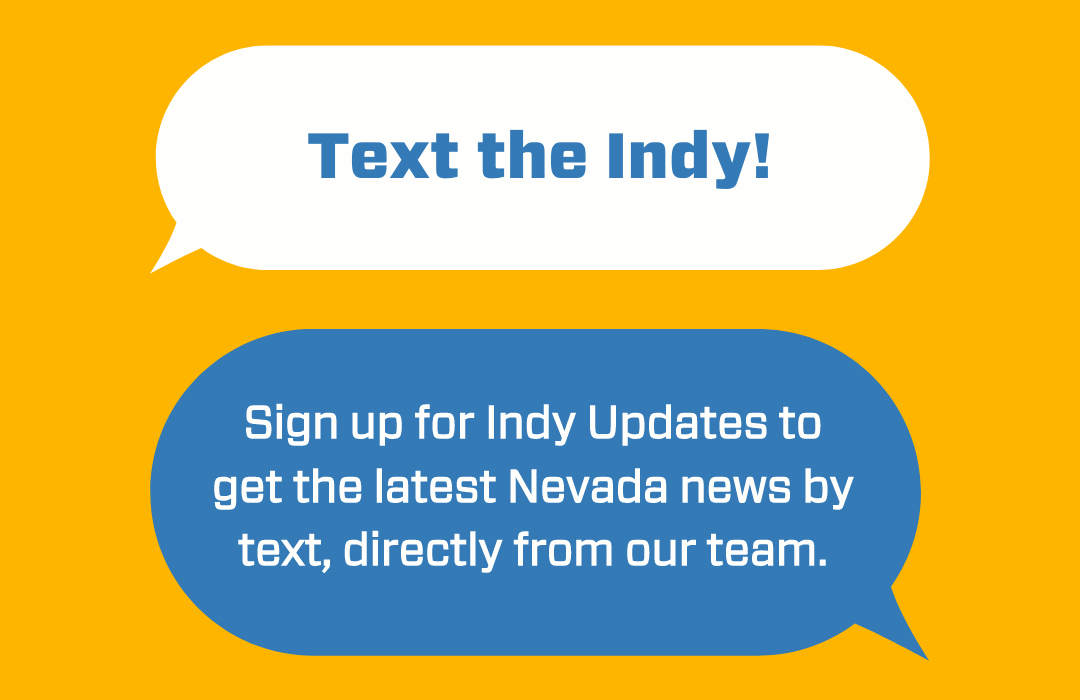 Featured Videos
Comment Policy (updated 4/20/2021): Please keep your comments civil. We reserve the right to delete comments or ban users who engage in personal attacks, use an excess of profanity, make verifiably false statements or are otherwise nasty. Comments that contain links must be approved by admin.