In wake of Sisolak's car accident, former Nevada governors say they drove themselves 'all the time'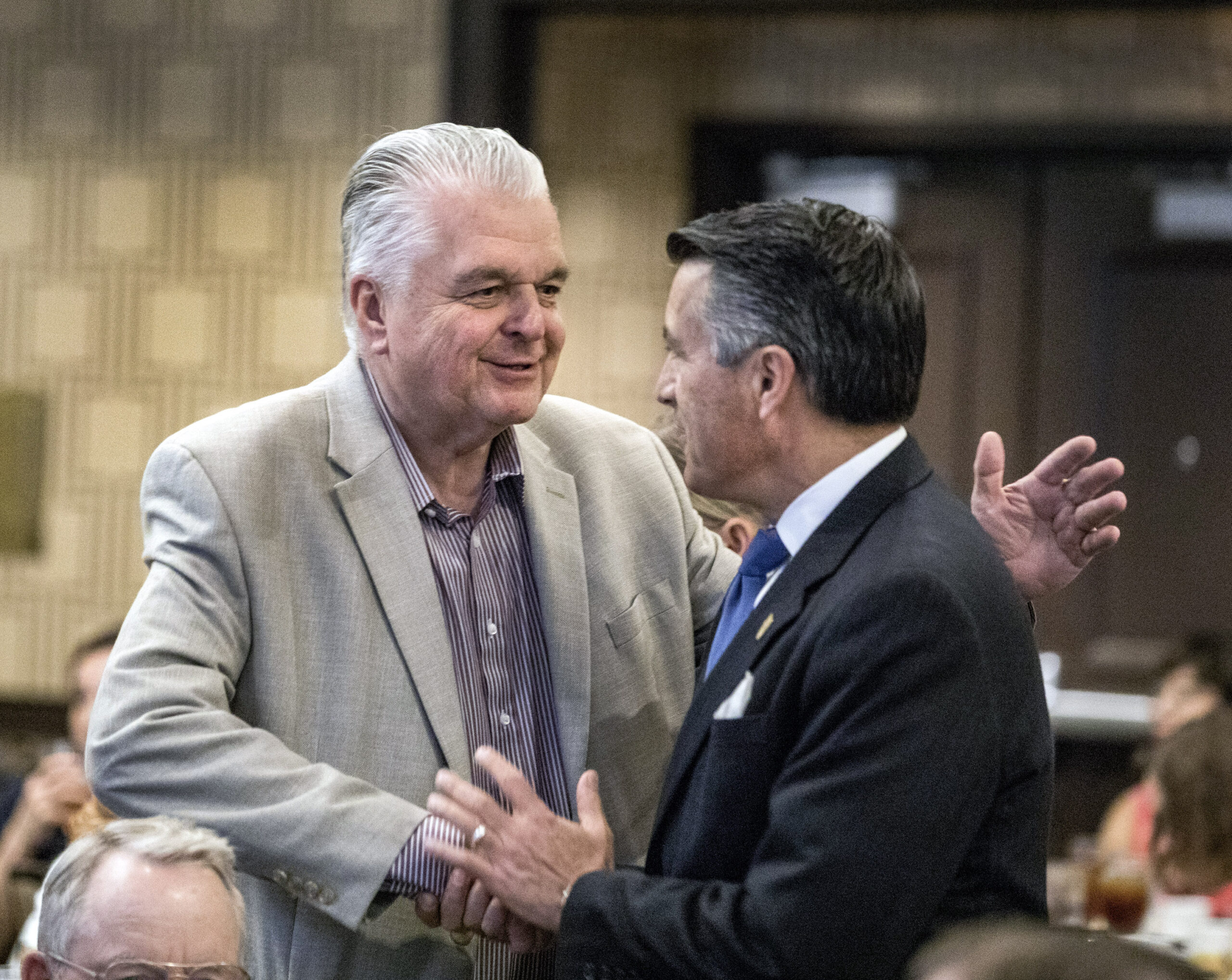 In the early days of his first term, Gov. Kenny Guinn left his office at the state Capitol, got into his car and drove over to a nearby Home Depot.
The Governor's Mansion had a lightbulb that was out.
Afterward, Guinn drove through a McDonald's to pick up lunch.
When he returned to the mansion, he was met at the front door by First Lady Dema Guinn and his security detail. They had no idea where he had been.
Guinn, who died in 2010, had never been elected to public office before running for governor. He served from 1999 to 2007 and continued to drive himself on occasion.
But he agreed to keep his protection apprised of his whereabouts, according to Scott Scherer, who served as Guinn's legal counsel in his first term.
Meghin Delaney, spokeswoman for Gov. Steve Sisolak, said last week her boss's security detail "was on the scene within 10 minutes" following his two-car accident on Oct. 17 in Las Vegas.
The governor was driving his personal vehicle, on the way to a family member's home when he was struck by an oncoming vehicle on South Rainbow Boulevard while making a left turn onto West Russell Road around 12:40 p.m.
Sisolak, 67, was "determined to be at fault for the collision," according to the police report and was cited for failure to yield to oncoming traffic. The other driver, a 30-year-old woman, was cited for speeding.
"The governor had no public events planned that day," Delaney said. "When he doesn't have any public events, he will drive himself. There is no law that prohibits the governor from driving himself. When he is driven by the security detail, those events are planned well in advance."
Sisolak's minor car accident brought to light something that is typical in small states such as Nevada – governors are often behind the wheel of their own vehicles outside of official business. The governor of a large state, such as California, New York or Illinois, sometimes travels in and outside the state with large security details.
"We see how many people come with them," said George Togliatti, director of the Nevada Department of Public Safety which oversees the governor's security detail. "We encourage (the governor) to take detail as often as possible, but we work for him and he's cognizant of budgets. I won't disclose how many people we have with him, but we always know where he is at any given time."
During their time in the governor's office, Bob Miller, Richard Bryan and Brian Sandoval all say they drove themselves for different reasons.
Miller, who was governor from 1989 to 1999, said it seemed silly to be driven a few blocks from the Governor's Mansion to the Capitol so he would drive his own car to the office. He also would drive himself into Reno on occasion to play pick-up basketball.
Miller said the absence of security on occasion allowed him "to be more accessible to the public." But he also noted the security detail "had access to my calendar."
"The state was smaller and friendlier," Miller said.
Bryan would also drive himself to work and to political events, "rather than use taxpayer-funded" drivers, he told The Nevada Independent.
Bryan, who was governor from 1983 to 1989 before being elected to the U.S. Senate, said he would often go to national conferences without a protection detail. "They didn't realize I was a governor because I didn't have security," he said.
However, being driven around the state, "allowed me to work in the back seat and make good use of my time," he added.
Sandoval said he drove "all the time" during his eight years in office, adding that he "felt horrible" about Sisolak's car accident.
"It's not that you're trying to sneak away or anything like that, it's just you want a little bit of normalcy," Sandoval said, adding that he was thinking of his three children, who were school-age during his two terms between 2011 and 2019.
Sandoval once took his family on a two-week driving trip around rural Nevada and would also make the drive between Las Vegas and Reno sometimes.
"It's a great way to see the state, stopping in all those small towns," he said. "We liked doing that."
Sandoval, who is now president of UNR, would also drive between Carson City and Reno to stay at his house or drive up to the mountains on the weekend for a hike.
"We would do all those things, but (the security detail) always knew where I was," Sandoval said, hinting there was a GPS tracking device in his car.
In addition to driving for personal matters, Sisolak travels between Reno and Las Vegas primarily on Southwest Airlines. Sandoval also often made the trip on Southwest.
"They knew you would be safe on an airplane," Sandoval said. "The detail will drop you off in one location and pick you up in the other."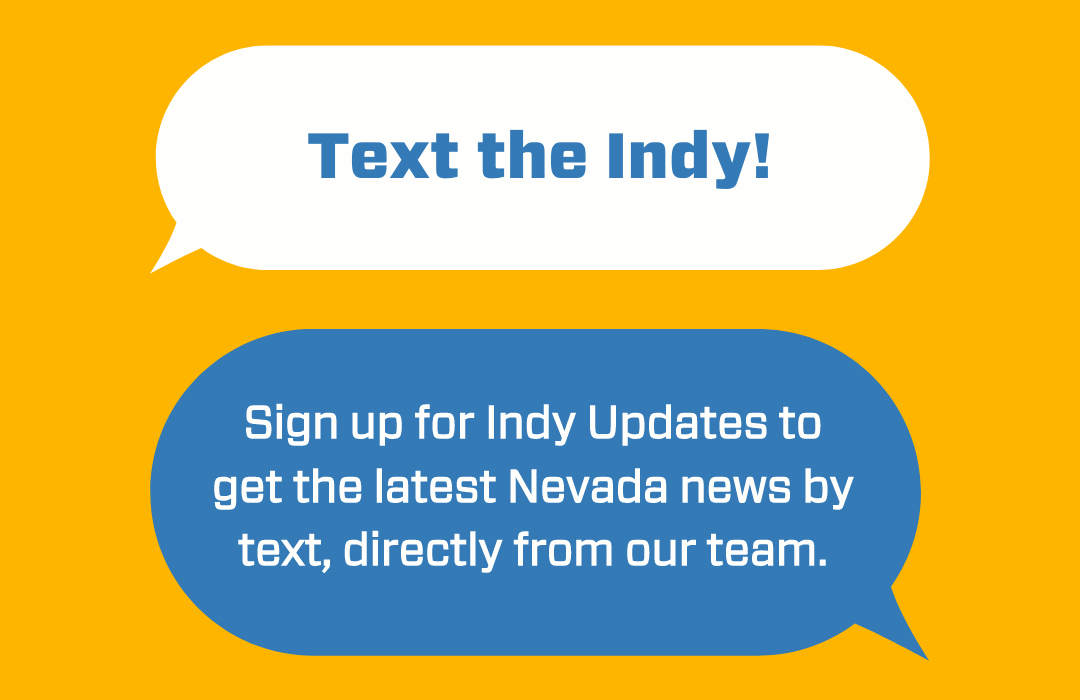 Featured Videos
Comment Policy (updated 4/20/2021): Please keep your comments civil. We reserve the right to delete comments or ban users who engage in personal attacks, use an excess of profanity, make verifiably false statements or are otherwise nasty. Comments that contain links must be approved by admin.