Industry-backed study warns public option could exacerbate Nevada's health care shortage
Gov. Joe Lombardo's office has proposed a reinsurance program that Lombardo's top aide says is an attempt to mitigate the "threats" described by the study.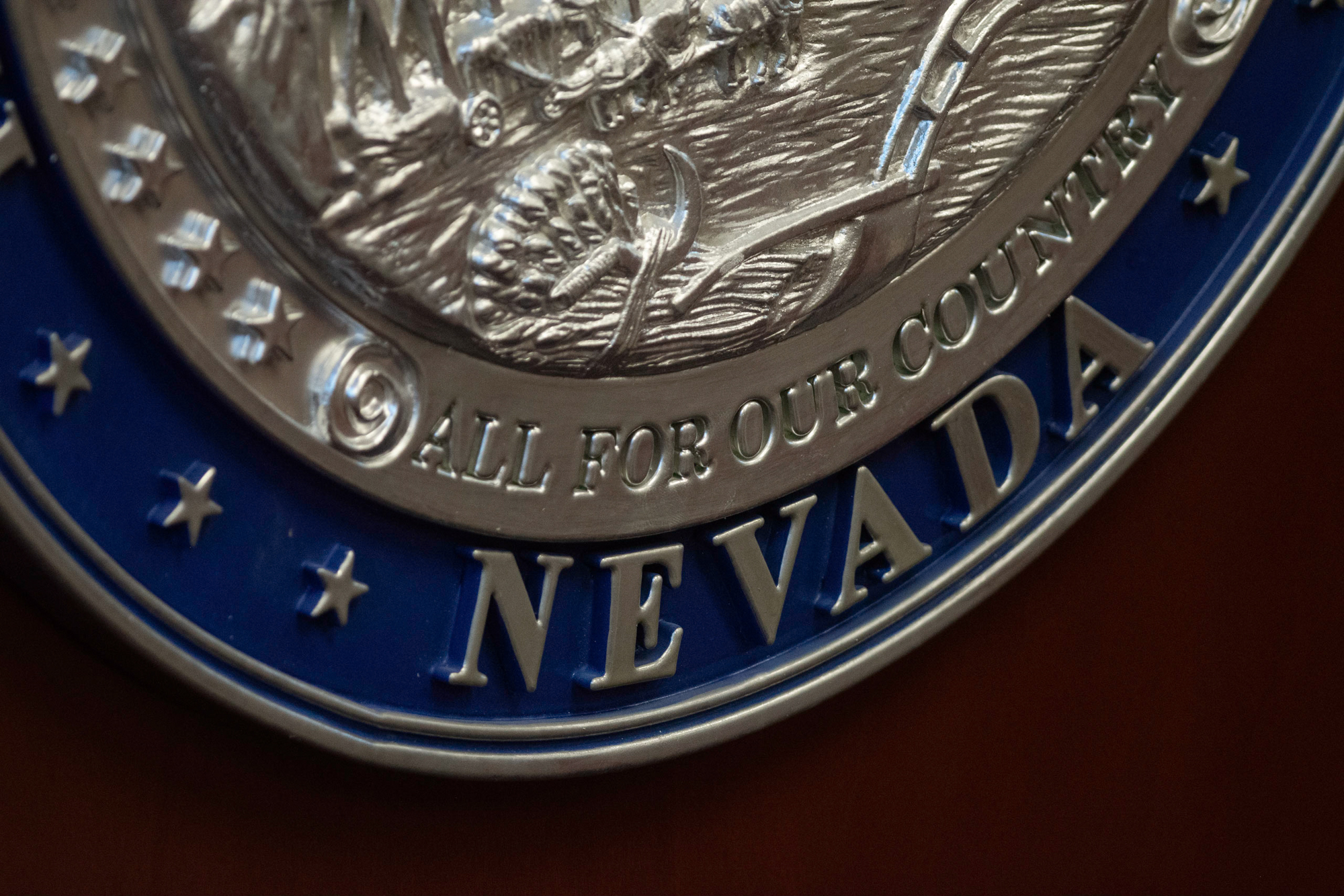 A new actuarial study commissioned by an anti-public option organization says the Silver State's public health insurance option law could exacerbate Nevada's existing health care provider shortage and reduce access to care.
The results of the study — conducted by Wakely Consulting Group, which undertook the actuarial analysis for Colorado's public option and helped the state implement it — projected that Nevada's public option law could reduce competition in the Silver State's health care market, potentially leading some insurers to depart.
Additionally, it concluded that the law's requirement that insurers reduce premiums could lead to reduced reimbursement rates for hospitals, increasing financial hardships on hospitals.
The study, shared with The Nevada Independent ahead of its public release, was commissioned by Nevada's Health Care Future, an offshoot of a national organization established by leading pharmaceutical, insurance and hospital lobbyists who opposed the state's public option law when it was approved in 2021.
It's the latest development in the state's ongoing saga to implement a state-managed public health insurance option by 2026, amid opposition and an attempted rebranding of the program by the state's Republican governor, Joe Lombardo. State officials are preparing to file a waiver to seek federal funding to support the program, as required by law.
The Wakely report notes that most physicians are being reimbursed at or near 100 percent of Medicare's fee-for-service rates, under which the government pays Medicare providers directly for each covered service. The report said that because the public option statute has a floor for the average physician reimbursement at 100 percent of Medicare fee-for-service, "little to no Nevada Public Option premium savings can be expected via physician reimbursement cuts."
However, though state-level data is limited, a Milliman analysis conducted last year indicates the national average reimbursement rate for plans in the individual market is 190 percent of the Medicare rate.
The report also noted that to reduce premiums by 16 percent, hospital reimbursement rates would need to decrease by 25 to 30 percent, which "may put financial hardship on hospitals whose overall margins are sensitive to reimbursement rates in the commercial market."
Critics of the Wakely report have noted that it does not account for state lawmakers' recent increase of Medicaid rates for providers and hospitals' adoption of an expanded provider tax that is expected to bring more than $875 million in supplemental Medicaid payments.
A spokesperson for New Day Nevada — a well-funded political action committee that supports Nevada Democrats — said in a statement that the study failed to include any leverage the state may gain from the state's move to establish a statewide managed care model.
"This last-minute, industry-funded 'study' totally ignores how the law will leverage billions of dollars of state Medicaid contracts to force insurers to offer more affordable plans to consumers in Nevada's individual market," New Day Nevada Board Chair Gariety Pruitt said in a statement.
Another actuarial analysis, commissioned by the state and conducted by Milliman Inc. in 2022, noted the public option would "have a small negative impact on provider revenue" because the public option is targeted at only about 3 percent to 4 percent of the total Nevada population and, thus, a very small proportion of a provider's revenue. The program is geared toward Nevada's individual market and a sub-segment of the uninsured (those who are eligible for Affordable Care Act coverage but are not enrolled).
The public health insurance option legislation plans to provide plans that will resemble those on the state's health insurance exchange, though they will be required to be offered at a 4 percent markdown with the goal of reducing the plans' premium costs by about 15 percent over four years. The option aims to do so by requiring insurers who want to offer plans through the government-funded Medicaid program to offer a public option too.
Lombardo — who memorably called the public option "bullshit" on the 2022 campaign trail — has his administration moving forward on implementing the public option with a new twist — proposing a reinsurance program for the state, funded through any savings achieved after filing the waiver (request for federal funding). Reinsurance is a system that essentially works as insurance for insurance companies, paying a portion of high-cost claims and thus allowing insurers to lower the premiums for individual health insurance plans
"Governor Lombardo shared his beliefs about this law during his campaign as well as his State of the State address. These findings confirm that he was right," Lombardo's Chief of Staff Ben Kieckhefer said in a statement. "Unfortunately, the Legislature refused to make any changes to this law, so Nevadans are now stuck with the threat that their state's healthcare system will be harmed."
Lombardo's administration has since quietly re-branded the state's public option as a "market stabilization program." The changes include updating all the language on the state's website on the program to contain that language, noting that it was "previously known as the Public Option."
Kieckhefer described the reinsurance program as "an effort to mitigate these threats," and said, "ideally, the Legislature will revisit this issue when they convene again in 2025."
Neither actuarial analysis — the Wakely report and state-backed Milliman report — analyze how the reinsurance program will affect the state's health care landscape and the implementation of the public option.
State officials expect to release a new actuarial analysis ahead of Thanksgiving that includes the reinsurance program. They will conduct two federally mandated public comment periods before Dec. 6.
Nevada's Health Care Future is a "project of Partnership for America's Health Care Future Action," a national group that has opposed other state-based public option initiatives, including in Colorado, where it launched a $1 million ad buy and spent nearly $5 million in 2020 opposing a similar measure.
"Despite spending large sums of money to influence Coloradans, the Colorado Option is working, enrolling 35,000 people in its first year and meaningfully lowering health insurance prices compared to the rest of the market," Colorado lawmaker Kyle Brown said in a statement to The Nevada Independent.
The Nevada Independent is raising $200,000 by Dec. 31 to support coverage of the 2024 election.
Tax-deductible donations from readers like you fund this critical work.
If you give today,your donation will be matched dollar-for-dollar.
Give + Get Matched
Featured Videos