Indy DC Download: As negotiations collapse, congressional Democrats push for state and local aid in the next pandemic bill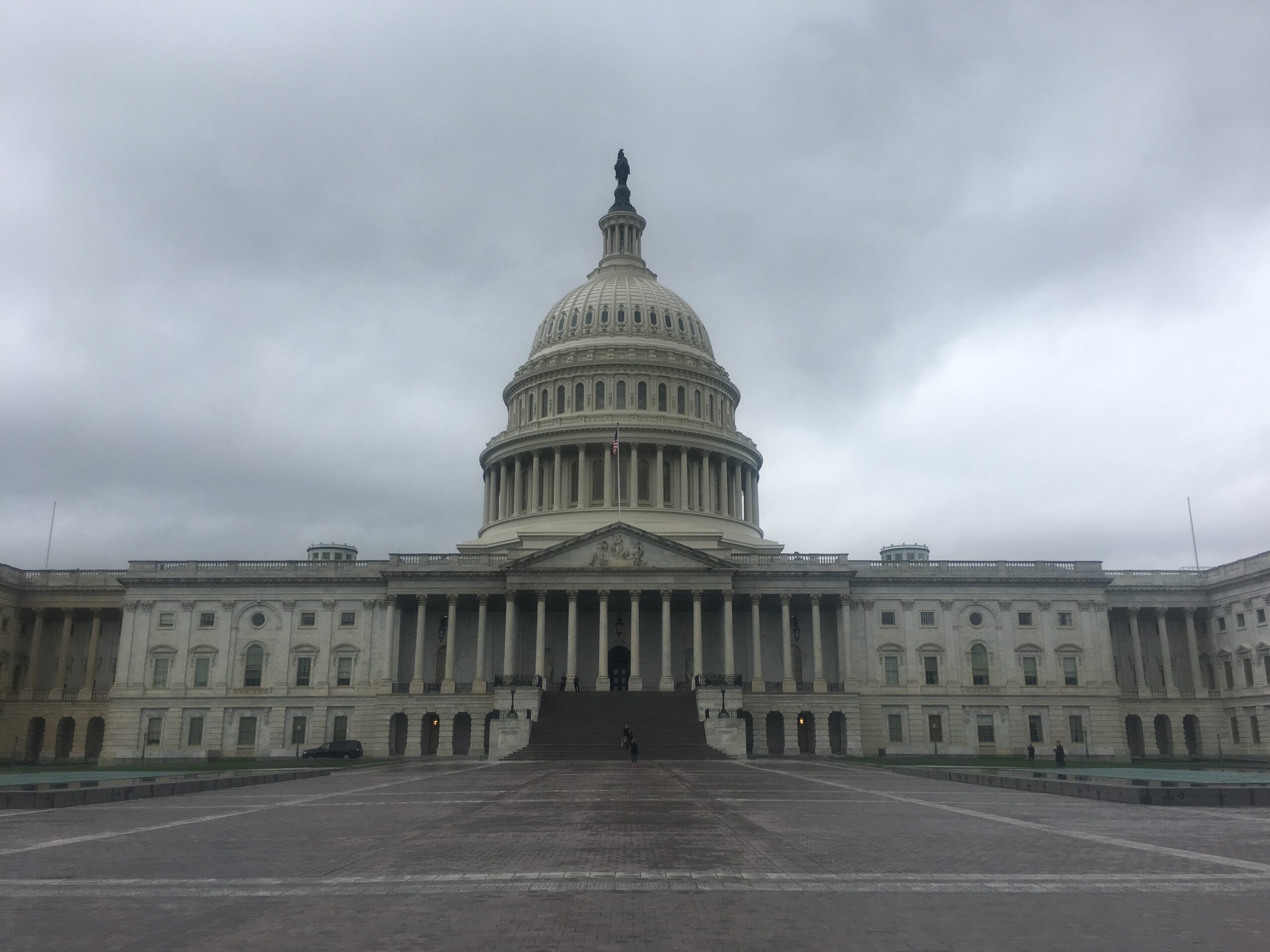 Before talks on the next pandemic bill flatlined on Friday, Nevada's congressional Democrats spent much of last week pressuring GOP leaders to pass a package with aid for state and local governments and other Democratic priorities.
Speaker Nancy Pelosi and Senate Minority Leader Chuck Schumer met Friday with White House Chief of Staff Mark Meadows and Treasury Secretary Steven Mnuchin in a last-ditch effort to carve out a path on a deal.
But the meeting was a dud. Both the House and Senate have begun their August recess and, with no deal in sight, Meadows and Mnuchin recommended to President Donald Trump that he issue executive actions.
At a press conference Friday evening in Bedminster, N.J., Trump said he planned to take executive actions to delay the payroll tax, retroactive to July 1, through the end of the year, extend enhanced unemployment, extend the eviction moratorium and defer student loans. He would not say, when asked by reporters, how much would be provided under the enhanced unemployment extension and gave no other details about his announced actions.
In the Senate last week, both Sen. Catherine Cortez Masto and Sen. Jacky Rosen joined their Democratic colleagues in giving floor speeches to make the case for aid as well funding for schools as they seek to deal with the new coronavirus.
The Senate also voted on nominations, including confirming Mark Menezes to the number-two spot at the Department of Energy (DOE). Cortez Masto and Rosen were among 14 Democrats who voted against Menezes nomination. He was confirmed 79 to 16.
Both cited concern over the possibility of the White House resuming nuclear testing as the reason for their opposition, their offices said.
Though the House was not in session, Rep. Susie Lee hosted a call with reporters to discuss the need for a relief bill. Rep. Dina Titus and Rep. Steven Horsford also participated in the call.
Relief package
Pandemic relief bill talks ended Friday afternoon over a disagreement on the top-line number. Democrats said they would come down by $1 trillion from the $3 trillion HEROES Act, passed out of the House in May, if Republicans would come up by $1 trillion from their $1 trillion proposal.
But Republicans said that Democrats reduced their number by changing the end-date of the programs they want to extend, which the GOP argued is a budget gimmick.
Mnuchin, upon leaving the meeting, agreed that there was a top-line number disagreement, but he added that there also were policy issue differences including funding for state and local governments. He argued that Democrats have been inflexible on that issue.
After the meeting broke up, Trump tweeted "Pelosi and Schumer only interested in Bailout Money for poorly run Democrat cities and states. Nothing to do with China Virus! Want one trillion dollars. No interest. We are going a different way!"
Both slides held out hope that talks could resume at some point, but they seem to be over for the time being. Both the House and Senate are scheduled to be out of session until the second week in September.
On their call with reporters Thursday, Nevada's House Democrats touted the HEROES Act.
Under the Democratic bill, an additional $600-a-week payment to those getting unemployment insurance would be extended through the end of the year. The $600 payment expired at the end of last month cutting off 30 million workers who have benefited from the payment, including 590,000 Nevadans.
Republicans including Rep. Mark Amodei want to reduce the $600 additional payment, saying it reduces the incentive for workers who make more from unemployment insurance than from their jobs to return to work.
Republicans have discussed cutting the benefit to $400 a week through Dec. 15, according to Politico. That's a change from the provision included in the recently introduced Senate GOP bill that would provide a $200 weekly payment until October when the $200 payment would be replaced with a payment that, when combined with state unemployment insurance, would replace 70 percent of pre-pandemic weekly wages. The proposal also would have capped the federal contribution at no more than $500 a week.
Nevada Democrats said that there will be some compromises in the next aid bill, but the $600-a-week payment is not something they want to see reduced.
"Ultimately, this is a big package," Lee said. "In order for us to get something that we can get signed into law, there will be some compromises."
She disputed the GOP claim that the payment is a disincentive to workers citing a Yale study showing that workers receiving the increased unemployment benefits returned to their previous jobs at similar rates as other workers.
Titus said that the $600 figure was calculated based on average salaries across the country and that it made no sense for Democrats to come off their position, which would undercut negotiators.
"I don't think we need to start bargaining against ourselves and talking about compromise at this point," Titus said.
Horsford said he wants to add to the figure. He touted his bill that would extend the weekly $600 payment and provide a one-time 'Back on Your Feet' payment of $3,600.
"It is unconscionable that Senate Republicans would slash unemployment income while families are still struggling to pay bills and put food on the table," Horsford said. "It's time they step up and extend enhanced unemployment insurance compensation to prevent further suffering of Americans across the country."
They also made the case for including funding for state and local governments. Democrats called for about $1 trillion in the HEROES Act. Republicans, in their Senate bill, included language that would remove some restrictions from $150 billion provided to states and localities in the $2 trillion CARES Act, the largest pandemic aid bill approved so far.
Lee highlighted a bill she introduced in April that would tie the federal government's share of Medicaid costs to a state's unemployment rate so that if a state's unemployment increases, so would the federal Medicaid contribution.
On the Senate floor Tuesday, Rosen said that state and local governments have been leading the response to the pandemic by providing essential services, carrying out testing and other mitigation measures.
"However, this proactive and necessary response has not come without a cost," Rosen continued, adding that like states around the nation "Nevada now must also deal with an alarming budget shortfall, exacerbated by a struggling economy that relies on tourism, and a massive drop in tax revenue."
"Without action, states across the nation will face consequences that could have a devastating impact on countless lives," Rosen said.
Cortez Masto spoke twice on the floor last week, including on Tuesday about the need for state and local funding.
On Wednesday, she spoke about the need for broadband funding in the next package. Cortez Masto argued that access to high-speed internet is more important now than ever with some schools choosing to opt for remote learning rather than risk exposing students to the virus.
She noted that, according to the Federal Communications Commission, "half of rural Nevadans—and six percent of people state-wide—can't even get high-speed, wired internet."
"That's why we must build on the $2 billion the CARES Act included for various broadband technology investments and allocate funds in this next coronavirus package to make access to broadband more affordable in every zip code," Cortez Masto said.
She backs a bill that would provide $100 billion to build high-speed broadband infrastructure in unserved and underserved communities.
Committees
Members of the delegation took part in various committee hearings last week, including Rosen who questioned Acting Homeland Security Secretary Chad Wolf Thursday on the agency's handling of recent civil rights protests.
Rosen, at a Senate Homeland Security and Governmental Affairs Committee hearing Thursday, admonished Wolf and the Department of Homeland Security (DHS) for "using the domestic terrorism label to crack down on peaceful protestors exercising their First Amendment rights."
Wolf took issue with the characterization and said DHS, in Portland, Oregon, for example, has been battling protestors who come late at night seeking to damage the federal courthouse.
"In no way are we doing anything regarding peaceful protests," Wolf said. "We see hours-long peaceful protests that occur every night. There are no incidents, there are no arrests, there are no injuries. That is not what our law enforcement officials are dealing with every night."
At another hearing on Wednesday, Rosen asked members of the Federal Trade Commission what can be done to crack down on so-called notario scams where notaries present themselves as lawyers or officially sanctioned to advise on immigration issues. In some countries, notaries are akin to lawyers and some prey on that fact in this country where notaries do not have that authority.
FTC Commissioner Rohit Chopra said more criminal sanctions would be helpful as well as approaching the problem from an organized crime perspective.
"It's definitely a huge problem and it's been really worrisome how it's just invading so many states across the country," Chopra said. "We have to look at this systemically and not just one by one."
Rosen said notario scams have been expanding to Nevada's Asain-America and Pacific Islander, Ethiopian and Nigerian communities.
Miscellany
On the call with reporters, Nevada's House Democrats, who all have endorsed Vice President Joe Biden, dismissed the Trump 2020 campaign's lawsuit against the new state law that will send mail-in ballots to active voters.
"I don't think it's going anywhere," said Titus who noted that the bill does not allow voting beyond election day, a charge that Trump supporters have made.
"I'm confident that we can do it effectively efficiently and without any kind of problems of fraud," Titus said of mail-in voting.
She made light of Trump's claim that mail-in voting is safe, but runs the risk of fraud in the Silver State.
"He shows how desperate the president is because he knows he's going down in Nevada," Titus said. He's trying to find any excuse he can to make that not happen."
Lee pointed to the recent primary in June that was mostly done by mail and that there were no issues.
Horsford said the state bill comes at an important time with the recent passing of Democratic Rep. John Lewis of Georgia, a civil rights leader who participated in seminal events with Martin Luther King, Jr., including the 1963 March on Washington.
"Today is actually the 55th year anniversary of the first Voting Rights Act, and with the recent passing of our dear colleague and friend, Congressman John Lewis who has been part of every major voting rights bill since that bill," Horsford said. "This is a bill that ensures that everyone who is eligible to vote has an ability to have their voice heard."
Before the lawsuit, Trump tweeted that the law was an effort by the Democrats to steal the election in Nevada.
While he disagreed with that sentiment, Amodei said the bill was a political move to try to shore up Biden in the state. "The timing is smelly as heck," he said, noting that the election is only a few months away.
For a full rundown of the measures the delegates supported or opposed this week, check out The Nevada Independent's congressional vote tracker and other information below.
SEN. CATHERINE CORTEZ MASTO
Legislation sponsored:
S. 4447 – A bill to amend the Families First Coronavirus Response Act to temporarily modify child nutrition programs due to COVID-19, and for other purposes.
S. 4416 – A bill to provide funding for the Assistant Secretary for Mental Health and Substance Use to award grants for the purpose of supporting virtual peer behavioral health support services, and for other purposes.
Legislation co-sponsored:
S. 4493 – A bill to amend the Inspector General Act of 1978 to establish an Inspector General of the Office of the United States Trade Representative, and for other purposes.
S. 4476 – A bill to provide protections for employees of, former employees of, and applicants for employment with Federal agencies, contractors, and grantees whose right to petition or furnish information to Congress is interfered with or denied.
S. 4441 – A bill to amend title XIX of the Social Security Act to encourage State Medicaid programs to provide community-based mobile crisis intervention services, and for other purposes.
S. 4408 – A bill to amend the Internal Revenue Code of 1986 to expand and modify employer educational assistance programs, and for other purposes.
REP. SUSIE LEE
Legislation sponsored:
H.R. 7932 – To award funds for community college and industry partnerships.
The Nevada Independent is raising $200,000 by Dec. 31 to support coverage of the 2024 election.
Tax-deductible donations from readers like you fund this critical work.
If you give today,your donation will be matched dollar-for-dollar.
Give + Get Matched
Featured Videos