Indy DC Download: Cigarette tax, capital gains tax boost to defray cost of Democrats' $3.5 trillion bill come under scrutiny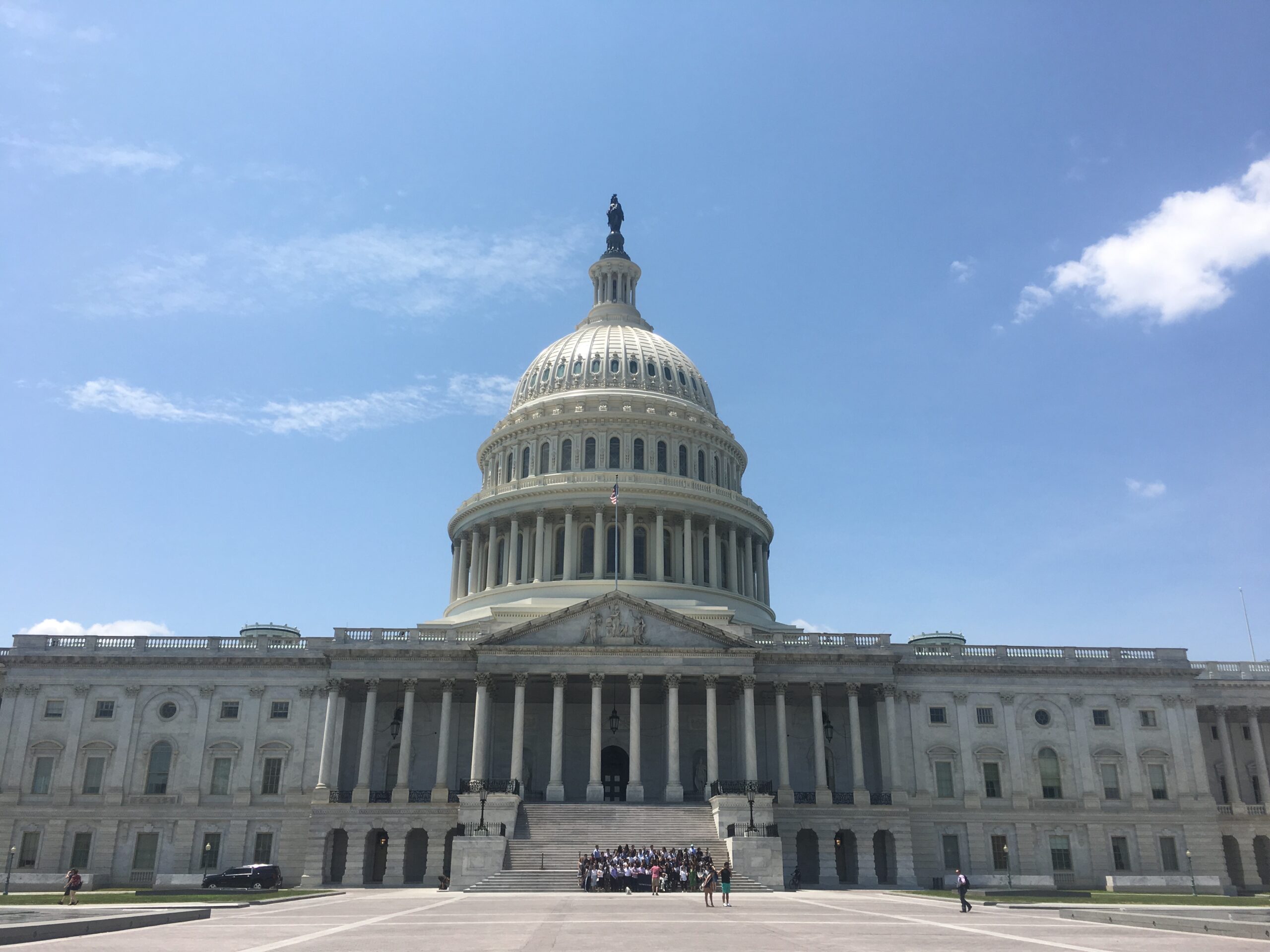 Good morning, and welcome to the Indy DC Download newsletter, a weekly look at what's going on in the nation's capitol as it relates to Nevada.
If a colleague or associate emailed this newsletter to you, please click here to sign up and receive your own copy of Indy DC Download in your inbox.
Members of Nevada's congressional delegation this week raised concerns about a cigarette tax, a new mining royalty and an increase in the capital gains tax designed to offset the cost of the Democrats' $3.5 trillion House social spending package.
But in interviews on the House's Build Back Better Act, they also cautioned that specifics were still being worked out with the Senate and that the final bill language was yet to be settled on. Speaker Nancy Pelosi (D-CA) said Friday that the bill could get a vote as soon as next week. A House vote could also come Monday on the $1.2 trillion bipartisan infrastructure bill.
"We have to get to an agreement on the final package, the [topline] number and the payfors, and it's all still being discussed," said Rep. Steven Horsford (D-NV).
Horsford, a member of the Budget Committee and the second-in-command of the Congressional Black Caucus, and Sen. Catherine Cortez Masto (D-NV), one of four Latino Democrats in the Senate and the only Latina, were among the Democratic lawmakers who met with President Joe Biden on Wednesday on the bill as Democrats deliberate over the details of the measure.
Horsford said he also had an exchange with Sen. Joe Manchin (D-WV), who wants to cut the cost of the $3.5 trillion measure. Manchin argued that some of the proposed spending in the package could be put off to another time.
"Senator Manchin kind of challenged me to say well, there are certain things we don't need, we can wait," Horsford said. "And I said 'don't tell me what we can wait for. You don't know, Nevada, you don't know my district, you don't know the people that I represent."
Regarding the tobacco tax, Horsford said he has raised concerns that it would hit those with lower incomes the hardest as that demographic tends to smoke more than the general population. He also has concerns about a new mining royalty for operations on public lands. Currently, there is none.
"With our mining production leading the country, I don't want anything that's going to create a negative impact," Horsford said.
Rep. Mark Amodei (R-NV) said the mining royalty would harm the industry in Nevada. He stressed that mining is one of the economic engines of the state's rural communities.
"This stuff pays for a heck of a lot of stuff statewide, including making the rurals self-sufficient," Amodei said.
Cortez Masto, who also questioned whether it was wise to include the royalty in the bill, said she also has heard from constituents on the so-called stepped-up basis tax break on inherited wealth and an increase in the tax rate on capital gains.
The House bill did not include a change to the inherited wealth tax break, given the opposition from farm and ranch-state Democrats. But the bill did have an increase in the capital gains tax to 25 percent from 20 percent.
A member of the Senate Finance Committee, which is drafting the tax portion of the Senate bill, Cortez Masto is weighing provisions against how they affect small businesses and the middle class.
"I am looking at what makes sense for us in Nevada and looking at where the priority should go and how we pay for those," Cortez Masto said. "But it can't be [paid for] on the backs of...small businesses or ranches or farms and families. There should be tax fairness."
She said she also has concerns about the cigarette tax.
"I don't support it," Cortez Masto said when asked about the provision.
But, with support from Ways and Means Committee Chairman Richard Neal (D-MA), the cigarette tax could end up in the final package irrespective of the opposition from some Democrats.
Though the tax is widely recognized as regressive, Neal argued that the subsequent price increase would reduce smoking, thereby saving lives and money.
"There is a public health assertion that's included in the conversation too so we think that this is good policy," Neal said in an interview.
According to the left-leaning Center for Budget and Policy Priorities, the cost of smoking exceeds $300 billion a year in medical care and lost productivity. Those costs fall more on low-income people, and African Americans in particular are more likely to die from smoking-related illnesses than other groups. A 2020 report from the Surgeon General also found that price increases effectively get people to quit.
The White House has also argued that the cigarette tax does not violate the president's promise not to raise taxes on those making less than $400,000 a year because it is a discretionary and not a necessary cost, unlike gasoline. The White House opposed a gas tax increase earlier this year during negotiations over the bipartisan infrastructure bill because it would break the pledge.
Debt ceiling
Both the House and Senate were back in session after their summer recesses just in time to deal with four issues that are coming to a head: keeping the government open beyond the Sept, 30 end of the fiscal year; suspending the statutory debt ceiling; passing the Build Back Better Act; and passing the $1.2 trillion bipartisan infrastructure bill.
The House voted 220 to 211 to keep the government funded through Dec. 3 and suspend the statutory debt limit through Dec. 2022. No Republicans backed the bill.
Amodei stressed that he does not want a government shutdown or a default on the debt. But it made no sense to back a bill that is dead on arrival in the Senate — where Senate Minority Mitch McConnell (R-KY) has called on Democrats to use the budget reconciliation process to pass the debt limit with just Democratic votes, he said.
McConnell introduced a Senate bill that would fund the government through Dec. 3, but would not raise the debt.
The Senate will take up the House measure Monday; it is expected to fail to get the 10 Republicans needed to reach the 60 votes needed to advance the bill.
Using reconciliation to raise the debt limit could take about two weeks, which would run up against the deadline for acting, which the Treasury Department said could be early next month.
But Democratic leaders, including Pelosi, have said Republicans should vote to raise the debt because it was incurred under former President Donald Trump.
A continued impasse would lead to a default on the debt that would hurt the economy.
Reconciliation and bipartisan infrastructure bill
Reconciliation, which Democrats are using to pass the Build Back Better Act, allows the Senate to pass legislation that directly affects spending and revenue with a simple majority and avoids a filibuster, which takes 60 votes to override.
Democrats control 50 votes in the Senate and will need all of them to pass the measure. That gives moderates like Manchin, Sen. Kyrsten Sinema (D-AZ) and any other Democratic senator willing to derail the package an outsized voice in crafting the bill. The House is not much easier for Democrats, where Pelosi can only lose three Democratic votes and still pass legislation if all Republicans vote 'no.'
Rep. Susie Lee (D-NV) said she had urged House Democratic leadership to go below the $3.5 trillion figure to get the package through both chambers.
"I don't think it's going to be a $3.5 trillion bill," Lee said, adding that Democrats should fund fewer priorities rather than trying to fit all of their priorities in this one package.
"I've been pressing the leadership to have the conversation at this point, on what it is we're willing to set aside," Lee said.
Asked what she wants in the bill, Lee said child care is her top priority. Under the House Democrats' bill, most families would pay no more than 7 percent of their income for child care, with the rest subsidized by government aid.
"Especially with childcare, you've got to build infrastructure, you've got to build a workforce, you've got to pay them," Lee said. "There's a lot to get the program up and running. It's one thing to say you're not going to pay more than 7 percent of your income on childcare, but then you got...to make sure you have the providers."
Horsford also said he's not focused on a number.
"I've never chased the number," Horsford said. "I've always been about the substance. What are we getting?"
He added that he doesn't expect to get everything in the bill, but he stressed that inter-party bickering wouldn't hold up the package.
"The package, the entirety of the package, is too important to my constituents, to the American people, to American business, to American families, and to the American worker," Horsford said. "It's time for us to act."
He wants both the bipartisan infrastructure bill and the Build Back Better measure to pass. But he declined to say if he'd vote for the bipartisan bill on Monday.
"I will reserve judgment," Horsford said when asked about how he would vote for the bipartisan bill. "I believe both bills have to pass, period. I said it's a false choice for us to pick. We need both.
He dismissed the fight over the process. Progressives, led by Rep. Pramila Jayapal (D-WA), have said they would not vote for the bipartisan bill without a House and Senate agreement on the Build Back Better Act. Rep. Josh Gottheimer (D-NJ) has led a group of nine moderates who have said they would vote against the Build Back Better bill unless the House passes the bipartisan infrastructure bill.
"How we do that, that's a process thing here that the majority of the people in my district don't care about," Horsford said. "They just want to know it's getting done, the benefits of coming home, and we're going to deliver."
It's unclear whether the bipartisan measure passes if there is a vote Monday.
House votes
The House this week also approved the National Defense Authorization Act (NDAA) and a measure to limit restrictions on abortion, known as the Women's Health Protection Act.
The NDAA passed 316 to 113, including 135 Republicans 'yes' votes. All members of the delegation voted for the bill.
Amodei put out a release defending his vote even though the measure included a so-called red flag provision, allowing police or family members to seek a court order to remove a gun from someone who might commit a violent act. He noted that the provision is typically included in the bill by the Democratic majority and dropped in negotiations with the Senate.
Amodei also touted the fact that the bill included a 5 percent increase in topline funding for the Department of Defense, a 2.7 percent pay increase for servicemembers, authorization for the procurement of over $1.3 billion in new aircraft, equipment and weapons, and $250 million to conduct counter-terrorism operations in Afghanistan.
He also said he plans to work with Cortez Masto and Sen. Jacky Rosen (D-NV) on expanding the Fallon Range Training Complex (FRTC) in Churchill County. He introduced legislation on the issue and hopes it can be added to the Senate version of NDAA after agreeing with the senators, both of whom said they were looking at the proposal.
Amodei also said he presented the proposal to the Department of Interior and received the agency's backing.
"As crazy as things are, there might actually be an opportunity to get that in" the NDAA, the Nevada Republican said. "But it's going to have to come from the Senate side."
Amodei did not vote for the abortion access bill, which passed 218 to 211 with no Republican votes. It's unclear whether the Senate would even consider the measure, as it would likely be impossible to get ten Republicans to support it.
Rep. Dina Titus (D-NV) said the bill was an important check on Republican-led states that have passed abortion restrictions laws, like Texas. The Lone State recently approved a five-week ban, which the Supreme Court declined to block.
"This year is on track to be the worst year for Republican legislative attacks on women's health rights since Roe v. Wade was decided in 1973," Titus said in a release. "As of July, 90 reproductive health restrictions have been enacted in Republican states. These attacks especially harm people who already face barriers to health care access."
Miscellaneous
Sen. Jacky Rosen (D-NV), chair of the Senate Commerce Committee's Tourism, Trade, and Export Promotion Subcommittee, held a hearing Tuesday on legislation the panel is crafting that would wrap together a series of Republican and Democratic tourism-improvement bills.
"This comprehensive legislation will support the recovery of the travel and tourism economy in the wake of COVID-19 pandemic and help us build a brighter future for businesses and workers in this key sector in every single state in the nation," Rosen said.
The package is expected to include a provision to provide $250 million to help fund Brand USA, which markets travel to the U.S. abroad. Funding for the program comes from private donations and fees charged to international visitors registering for visas to enter the U.S. But the pandemic's travel restrictions have hurt the program's funding.
More than 180 Members of the Vegas Chamber and the Las Vegas Global Economic Alliance were in Washington, D.C. this week. They heard from members of the delegation on infrastructure, workforce development and other of the chamber's priorities.
Vegas Chamber President Mary Beth Sewald said in an interview that the group was closely watching deliberations on infrastructure and reconciliation.
The group supports the infrastructure package, which is expected to help with funding improvements to Interstate-11 and I-15. But proposed new taxes in the reconciliation bill have concerned the group.
Sewald warned against "one more burden" on businesses that are still recovering from the pandemic.
For a full rundown of the measures the delegates supported or opposed this week, check out The Nevada Independent's congressional vote tracker and other information below.
SEN. CATHERINE CORTEZ MASTO
Legislation sponsored:
S.2795 – A bill to require the Secretary of Homeland Security to use alternatives to detention for certain vulnerable immigrant populations, and for other purposes.
S.2775 – A bill to amend the Consumer Financial Protection Act of 2010 to provide for whistleblower incentives and protection.
Legislation co-sponsored:
S.2798 – A bill to amend the Radiation Exposure Compensation Act to improve compensation for workers involved in uranium mining, and for other purposes.
ection.
S.2757 – SNAP Tribal Food Sovereignty Act of 2021
SEN. JACKY ROSEN
Legislation sponsored:
S.2812 – A bill to amend the Internal Revenue Code of 1986 to establish a small business start-up tax credit for veterans creating businesses in underserved communities.
Legislation co-sponsored:
S.2798 – A bill to amend the Radiation Exposure Compensation Act to improve compensation for workers involved in uranium mining, and for other purposes.
S.2791 – A bill to prevent harassment at institutions of higher education, and for other purposes.
REP. DINA TITUS
Legislation co-sponsored:
H.R.5338 – To amend the Radiation Exposure Compensation Act to improve compensation for workers involved in uranium mining, and for other purposes.
H.R.5300 – To direct the Secretary of Defense to establish a tiger team to perform outreach regarding the process by which a member of the Armed Forces, discharged on the basis of sexual orientation, may apply for review of the characterization of such discharge.
REP. SUSIE LEE
Legislation co-sponsored:
H.R.5345 – To authorize the Director of the United States Geological Survey to establish a regional program to assess, monitor, and benefit the hydrology of saline lakes in the Great Basin and the migratory birds and other wildlife dependent on those habitats, and for other purposes.
REP. STEVEN HORSFORD
Legislation co-sponsored:
H.R.5338 – To amend the Radiation Exposure Compensation Act to improve compensation for workers involved in uranium mining, and for other purposes.
This story was corrected at 12:08 p.m. on Saturday Sept. 25, 2021 to note that there are four Latino Democrats in the U.S. Senate.
The Nevada Independent is raising $200,000 by Dec. 31 to support coverage of the 2024 election.
Tax-deductible donations from readers like you fund this critical work.
If you give today,your donation will be matched dollar-for-dollar.
Give + Get Matched
Featured Videos