Indy DC Download: Congress and White House push for eleventh-hour pandemic-relief deal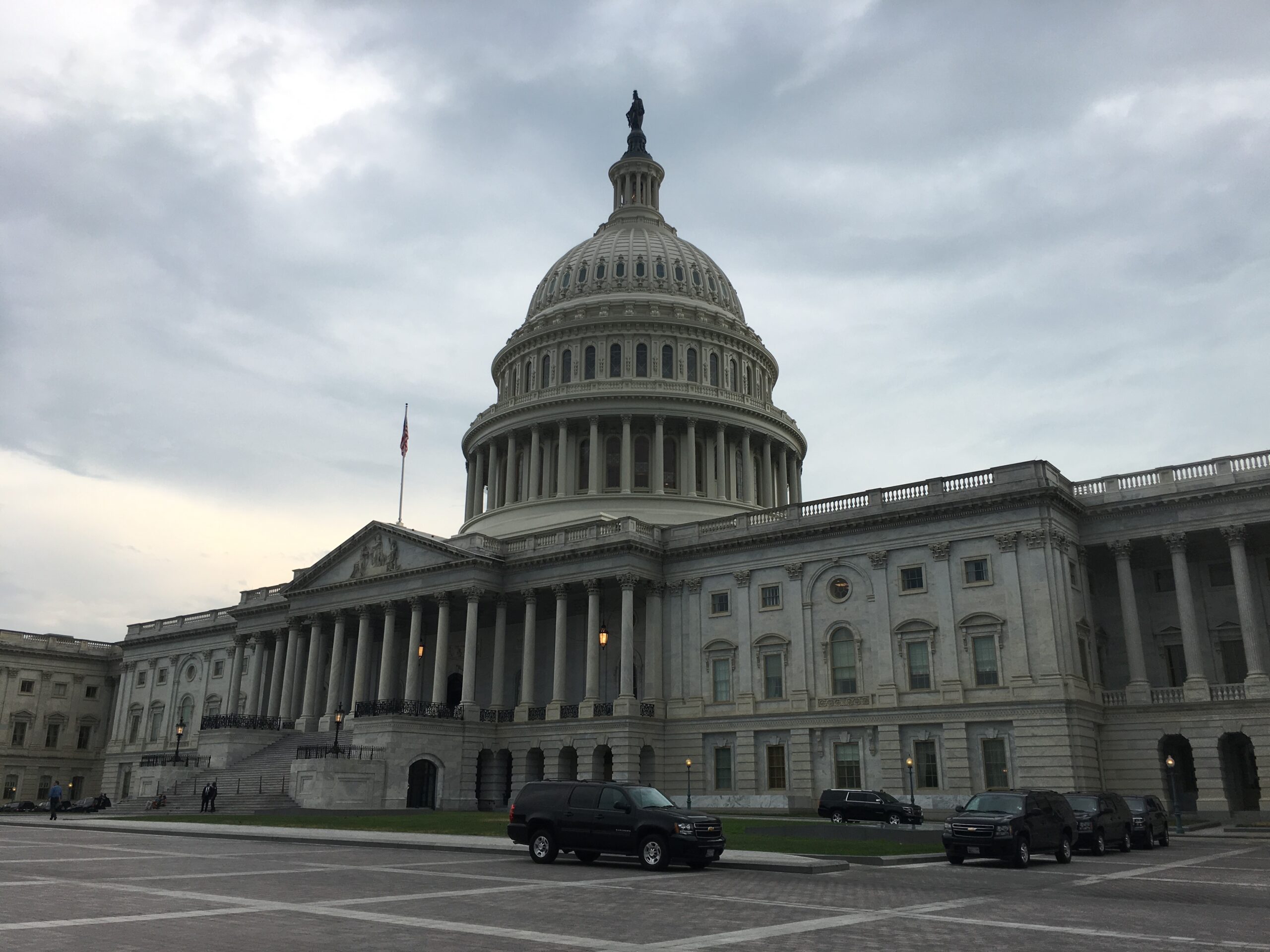 With the end of the legislative session fast approaching and the unemployed facing an end-of-year cut off for some benefits, House Democrats, Senate Republicans and the White House last week resumed efforts to pass an economic stimulus package.
Speaker Nancy Pelosi spoke with Treasury Secretary Steven Mnuchin for the first time since before the election when they had failed to close the gap between them over how much aid to provide and how to spend it. She also spoke with Republican leader Sen. Mitch McConnell who had previously not participated in the talks.
Those discussions came as the Senate approved more of President Donald Trump's judicial nominees and the House approved legislation that would decriminalize marijuana at the federal level. The bill has no chance of being considered in the GOP-run Senate.
But it was the renewed pandemic aid talks that had the attention of Nevada's congressional delegation in the Capitol last week, all of whom have voiced support for more aid. The Silver State posted the second-highest jobless rate in the nation in October.
About 180,000 Nevadans could lose unemployment benefits at the end of the year. That includes 90,000 workers participating in the Pandemic Unemployment Assistance (PUA) program, which helps the self-employed and gig workers. Another 90,200 workers receive aid under the Pandemic Emergency Unemployment Compensation (PEUC). The program gives up to 13 weeks of additional benefits to those who have exhausted their 26-week allotment unemployment insurance benefit. Both programs expire the day after Christmas.
Nationally, the unemployment rate dropped in November, the Department of Labor said Friday, to 6.7 percent from 6.9 percent. But that decline was because many of the unemployed have stopped looking for work, according to the data. The labor force participation rate, which is the population that is either working or actively looking, fell by 0.2 percent from October to November.
Congress will stay in session until at least Dec. 11, when the current short-term spending measure, known as a continuing resolution or CR, expires. Between now and then, lawmakers will work to arrive at a stimulus measure that can win enough support from both Democrats and Republicans in the House and Senate—something they have struggled to accomplish.
Stimulus
Cause for optimism on pandemic relief first came from Pelosi when she said Wednesday that a $908 billion proposal released by the centrist Problem Solvers Caucus, would be the basis for the negotiations. Both Democratic Rep. Susie Lee and Republican Rep. Mark Amodei, are members of the bipartisan group.
The bill would provide $160 billion for state and local governments, a Democratic priority, and includes a temporary shield from liability laws, a Republican must-have, to allow states to establish their own liability laws.
"Clearly, some concessions were made in crafting this framework," Lee said in a statement.
State and local funding and liability projection have been major sticking points that have plagued negotiations so far. Republicans have objected to funding state and local governments citing improved state revenues and Democrats, concerned about workers, have been reluctant to provide liability protection to businesses.
The Problem Solvers also provided $180 billion for additional unemployment insurance, including $300 a week through March, $288 billion for the Paycheck Protection Program to loan to small businesses and $45 billion for airlines and other transportation industries.
Pelosi said Friday that she wants to combine the relief bill with the end-of-year spending package lawmakers are currently working on, known as the omnibus. Combining the two would help expedite the passage of the relief measure as long as an agreement can be reached on both.
Sen. Catherine Cortez Masto, in a speech on the Senate floor Thursday, said she supports the package.
"The longer we delay passing additional economic relief, the more jeopardy we create for our entire economy nationwide," Cortez Masto said, citing concerns about a possible upcoming wave of evictions and food insecurity in Nevada.
Both Cortez Masto and Sen. Jacky Rosen signed onto a letter last week with 28 other Democrats to McConnell and Senate Minority Leader Chuck Schumer urging them to include extensions of the PUA and PEUC programs in the next relief package. They separately wrote a letter to the Senate leaders Friday also requesting that any relief bill extend the end-of-year deadline for states, localities and tribes to spend Coronavirus Relief Fund (CRF) dollars. Those funds, provided in the CARES Act, enacted in March, can be spent on certain pandemic-related expenses. But "not all jurisdictions have been afforded timely, equal access to their allocations," the senators said. 
Rep. Steven Horsford spoke on the House floor Wednesday in favor of more aid for the unemployed but did not mention the Problem Solvers' bill. He also called for another round of direct cash payments, something not included in the centrists' proposal.
"Constituents contact my office every single day about their unemployment insurance concerns, especially regarding the federal unemployment compensation benefits that expire at the end of the month," Horsford said.
A handful of GOP senators have also pledged to back the Problem Solvers' proposal, including Republican Sen. Mitt Romney of Utah. He noted that, of the $908 billion, $560 billion of the package is repurposed money from the CARES Act.
As talks between Pelosi and Mnuchin were rekindled last week, McConnell said he, too, backed passing another pandemic aid measure before the end of the year. He circulated a proposal to his Republican colleagues, which was in the same neighborhood as the $650 bill package Democrats rejected in an October vote for being inadequate.
The Republican leader did not provide many details other than to say that he was trying to get consensus among his Republican colleagues and President Donald Trump.
"We just don't have time to waste time," McConnell told reporters, adding that getting Trump's support is the best way to ensure the bill can pass and become law.
He added that more stimulus could be provided next year "depending on what the new administration wants to pursue."
When talks last broke up before the election, Pelosi had proposed a roughly $2.4 trillion package, which was down from the $3.3 billion bill passed by House Democrats in May.
But that was too much for Senate Republicans and McConnell, who put forth their $650 billion measure, which was blocked just before the election by Senate Democrats, who argued it was not enough to the need.
House floor
The House approved the bill to decriminalize marijuana by removing it from the category of most dangerous drugs on a 228 to 164 vote. All of the state's House members except for Amodei supported it.
Only five Republicans voted for the bill, which included a five percent federal tax that would help fund a program to expunge the records of those convicted of breaking marijuana laws. The tax would also pay for providing social services in communities hit hardest by the War on Drugs and support for businesses from the Small Business Administration.
The bill "has the potential to allow bad actors and criminal organizations to further exploit America's addiction crisis," Amodei said in a release. "Additionally, in a time of record deficits, I cannot support legislation that directs tax revenue from marijuana sales toward indeterminate social engineering. My concern is further heightened by Nevada's recent track record where recreational marijuana tax revenues were supposed to fund our public education system. That goal, from many viewpoints, has not materialized."
Along with passing the pot bill, the House also approved legislation sponsored by Amodei to give the U.S. Mint the authority to change the metals used to make coins if, in part, it reduces costs to taxpayers.
"Now more than ever, it's critical that we continue looking for innovative ways to reign in wasteful spending to ensure the most responsible use of hard-earned taxpayer dollars," Amodei said in a release.
The bill was approved on a 341 to 41 vote under a suspension of the rules and received the two-thirds majority needed to pass.
Rep. Dina Titus celebrated the passage of a bill supported by all of Nevada's House Democrats that would restrict private ownership of lions, tigers and other big cats and would make it illegal for exhibitors to allow public contact with cubs. The bill exempts sanctuaries, universities and zoos.
"We must continue to put animal welfare front and center," Titus said before the 272-114 vote.
According to USA Today, the bill has been the focus of a years-long lobbying campaign by Carole Baskin, the big cat aficionado made famous by Netflix's "Tiger King" series.
Miscellany
A House and Senate compromise unveiled last week of the annual defense policy bill, the National Defense Authorization Act (NDAA), did not include Cortez Masto's public lands package that was designed to also expand the Navy's Fallon Range Training Complex.
Instead, the bill would extend the status quo at Fallon for 25 years, though the Navy will likely try again next year. The bill also extends the current parameters of the Air Forces' Nevada Test and Training Range (NTTR) for 25 years. The Air Force, which has been pushing for an NTTR expansion, is expected to also keep the pressure on.
Cortez Masto said in a release that she backed the NDAA's status quo solution. Some tribal groups opposed her compromise, which she introduced in October after a Trump veto threat earlier in the summer put wind in the sails of the Navy expansion possibly landing in the NDAA.
"It's vital that we support our military, as well as our local economies, while also preserving our public lands and sacred tribal sites across Nevada," Cortez Masto said. "That's why I've advocated for the status-quo when possible, and for commonsense alternatives when it is not."
The bill must now be approved by the House and Senate before going to the president for his signature. Congress has never failed to enact an NDAA in 59 years. But Trump hasn't signaled that he is all right with the Fallon and NTTR expansions being left out. He has also threatened to veto the bill if lawmakers did not include a provision to repeal immunity given in Section 230 of the 1996 Communications Decency Act to tech companies such as Facebook and Twitter over what their users post. The bill includes no such provision.
At a hearing on Wednesday, Rosen asked the Department of Homeland Security's (DHS) cybersecurity chief what the agency is doing to help schools protect themselves from cyberattacks.
Her question came after the Clark County School District (CCSD) was the target of a cyberattack in August.
"We have expanded our focus on K-12 education from the beginning of the pandemic, putting information on how schools can improve their cybersecurity with their distance learning,'' said Brandon Wales, acting head DHS Cybersecurity and Infrastructure Security Agency (CISA).
Wales also said that CISA is encouraging to schools to take part in "information-sharing mechanisms that have been created, for example, the Multi-State Information Sharing and Analysis Center, the Multi-State ISAC, which is a free resource available that we have invested in, from the Department, for state and local governments."
But while these resources are available, only about 120 schools actively use them out of the nation's 13,000 school districts.
Wales said he was confident that "we can find creative ways of leveraging the capabilities that we have and getting more schools signed up for these services."
For a full rundown of the measures the delegates supported or opposed this week, check out The Nevada Independent's congressional vote tracker and other information below.
SEN. CATHERINE CORTEZ MASTO
Legislation sponsored:
S. 4951 – A bill to improve the process for awarding grants under certain programs of the Department of Transportation to certain counties in which the majority of land is owned or managed by the Federal Government and to other units of local government and Tribal governments in those counties, and for other purposes.
S. 4950 – A bill to improve the process for awarding grants under certain programs of the Department of Agriculture to certain counties in which the majority of land is owned or managed by the Federal Government and to other units of local government and Tribal governments in those counties, and for other purposes.
S. 4933 – A bill to provide increased oversight of certain pardons, to clarify the applicability of bribery prohibitions to pardons and commutations, and for other purposes.
SEN. JACKY ROSEN
Legislation sponsored:
S. Res. 783 – A resolution designating November 2020 as "National Hospice and Palliative Care Month".
REP. DINA TITUS
Legislation sponsored:
H.R. 8867 – To amend title 38, United States Code, to prohibit the Secretary of Veterans Affairs from conducting medical research causing significant pain or distress to cats.
Legislation co-sponsored:
H.R. 8856 – To award a Congressional Gold Medal to the Freedom Riders, collectively, in recognition of their unique contribution to Civil Rights, which inspired a revolutionary movement for equality in interstate travel.
REP. MARK AMODEI
Legislation co-sponsored:
H.R. 8865 – To improve the process for awarding grants under certain programs of the Department of Transportation to certain counties in which the majority of land is owned or managed by the Federal Government and to other units of local government and Tribal governments in those counties, and for other purposes.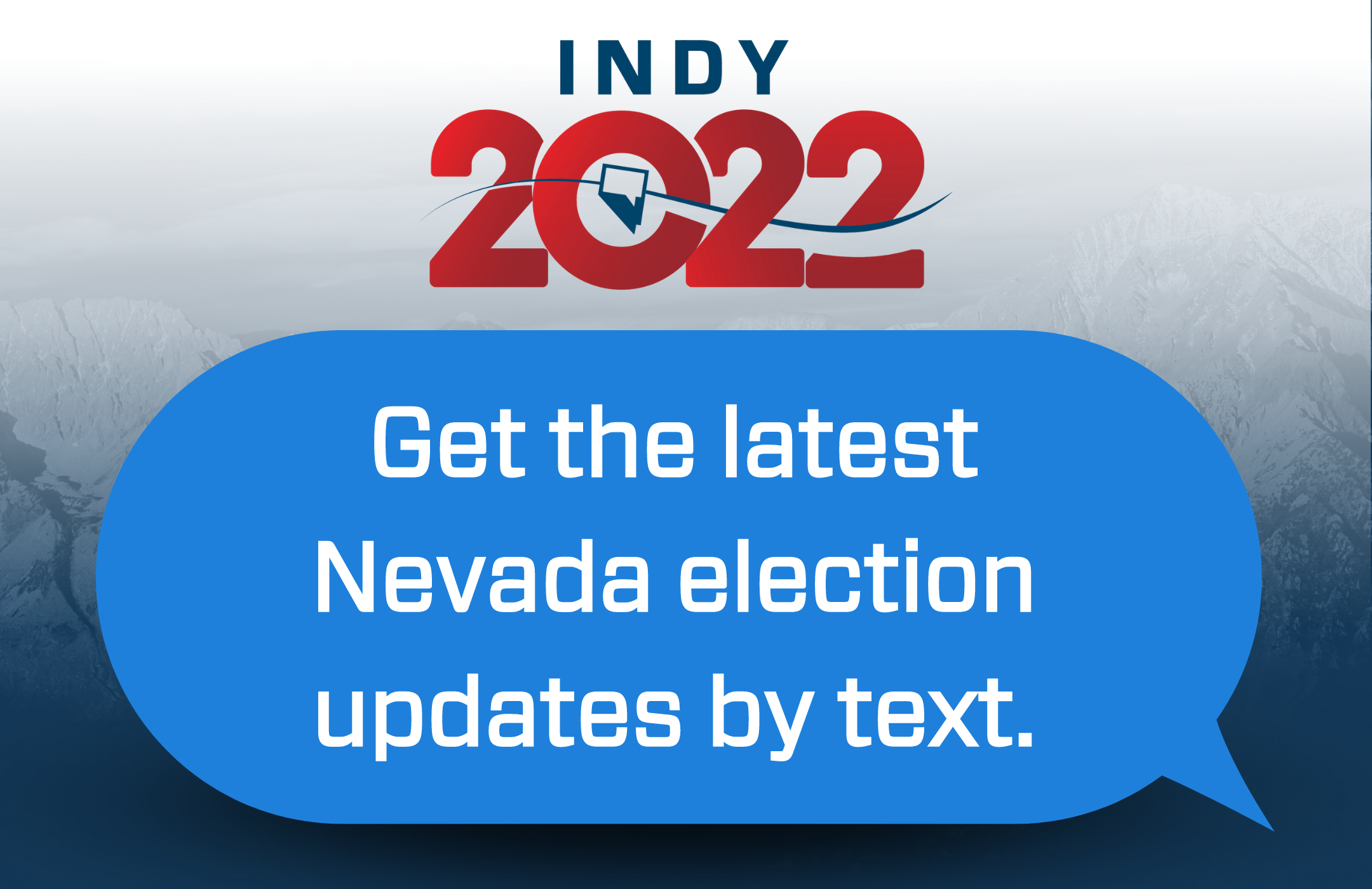 Featured Videos
Comment Policy (updated 4/20/2021): Please keep your comments civil. We reserve the right to delete comments or ban users who engage in personal attacks, use an excess of profanity, make verifiably false statements or are otherwise nasty. Comments that contain links must be approved by admin.