Indy Environment: With Navy pushing to expand onto public land, Cortez Masto introduces an alternative — and reactions are mixed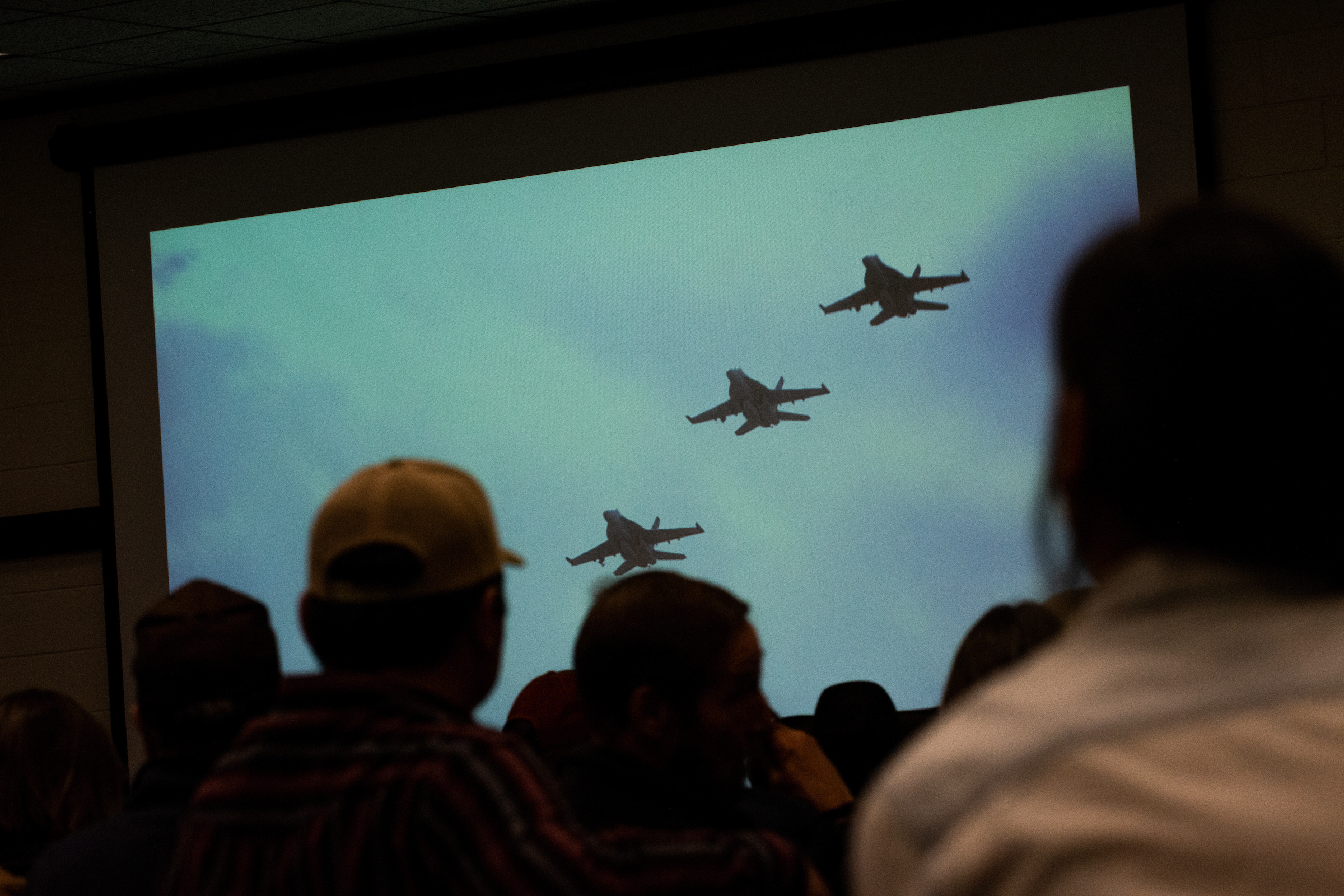 Good morning, and welcome to the Indy Environment newsletter.
To get this newsletter in your inbox, you can subscribe here.
As always, we want to hear from readers. Let us know what you're seeing on the ground and how policies are affecting you. Email us with tips or suggestions at [email protected].
---
For many, the preferred option was no expansion at all.
That's the position the Legislature took last year when it passed a bipartisan resolution opposing the U.S. Navy's proposal to expand the Fallon Range Training Complex on about 600,000 acres of private and federal land across five counties. At a public meeting in Fallon this year, speaker after speaker registered the same opposition: The Navy was asking them to give up too much.
But the Navy remained undeterred in its goal: It wanted to expand its Nevada base. Its current training range of 228,508 acres was not large enough to accommodate modern warfare testing.
To expand its Fallon operation, the Navy must get congressional approval. In June, Congress declined to include the proposal in the National Defense Authorization Act, legislation that sets expenditures for the military. Then in July, the Trump Administration threatened to veto the bill over several issues. The White House "strongly urge[d] Congress" to pass the Fallon expansion.
When it became clear that the Navy proposal could be added to the final legislation, Nevada's congressional delegation began looking for an alternative. Last week, Democratic Sen. Catherine Cortez Masto unveiled draft legislation showing what such a compromise might look like.
Cortez Masto's draft legislation would transfer about 382,000 acres of federal public land to the military and allow the Navy limited access to train on an additional 247,762 acres of public land.
To balance the training range expansion, Cortez Masto's bill draft would add 156,000 acres of conservation areas and designate more than 331,000 acres of wilderness. It also incorporates an earlier proposal, offered by the senator last year, to ban oil and gas in the Ruby Mountains.
The legislation also includes specific requests made by tribes and rural counties. But provisions in the draft legislation have been met with mixed reactions.
The draft bill requires the Navy to hire three full-time tribal liaisons. It also includes language to preserve about 79,000 acres of federally-managed land for "the protection of traditional cultural and religious sites" for the Fallon Paiute Shoshone Tribe. It requests that roughly 11,000 acres be held in trust for the tribe, land that includes the tribe's origin site within the Stillwater Range.
Fallon Paiute Shoshone Chairman Len George told the Sierra Nevada Ally that the tribe was informed of the proposal at the last minute and remains opposed to any expansion. He told the Ally that the tribe has "been against the expansion from day one."
Under the proposed legislation, the Walker River Paiute Tribe, which has faced widespread historic contamination from ordinance activities, would receive a $20 million upfront payment from the Navy. The bill would also convey about 9,000 acres of public land to the tribe.
In an opinion piece for Indian Country News, Walker River Paiute Tribe Chairman Amber Torres wrote "while this alternative isn't perfect, it does represent a solution that gives us a voice at the table."
"The Walker River Paiute Tribe has always believed in the importance of collaboration and the strength of finding a path towards healing," Torres added. "Moving forward, we will continue to advocate for protections for our cultural and natural resources and sacred sites."
The bill also directs federal land managers to convey thousands of acres of public land to rural counties, potentially opening up more development. It could also open up more than 100,000 acres of land, currently managed as wilderness, to increased natural resources development. But those provisions, in addition to the base expansion, are a major red flag for some environmentalists.
Patrick Donnelly, the state director for the Center for Biological Diversity, called provisions in the bill "far-right, anti-public lands stuff" and said they could have consequences beyond the state. His organization plans to oppose the draft legislation and continue pushing Congress for no expansion.
"This bill either bombs, changes control of, sells, conveys or strips protections from literally one million acres of public land," Donnelly said "It's worse than we even could have imagined."
"We think public lands need to be managed for the preservation of ecosystems," he added. "And that is compelling and the American people would get behind that."
Other conservation groups said the bill struck a balance and was an improvement from the Navy's proposal.
In a joint-statement, Jocelyn Torres, an organizer with the Conservation Lands Foundation, and Shaaron Netherton with Friends of Nevada Wilderness, said the senator "has struck the delicate balance among the competing priorities of protecting public lands for important wildlife habitat and cultural values, addressing some Tribal interests and making progress towards remedying historical injustices, and the vital training needs of America's servicemen and women."
The legislation also received support from Republican Rep. Mark Amodei, who introduced his own alternative earlier this year. He described the legislation as taking a "consensus" approach.
Gov. Steve Sisolak, a Democrat, said in a statement that he appreciated Cortez Masto and Amodei's congressional efforts "to make sure Nevada's constituents are heard."
"My administration has worked closely with the Navy and local stakeholders and I look forward to a resolution that balances the nation's military preparedness needs with fair treatment of the Nevadans harmed by this expansion," the governor said.
But the fight is far from over, and the legislative language is not set in stone.
Because the Senate and House have passed the National Defense Authorization Act, any changes must now go before a congressional conference committee, charged with reconciling the differences in the bill. That committee will decide whether or not to include the Navy expansion — and the alternative — before a final vote. But a lot can happen before Congress' current term ends in January.
---
Here's what else I'm watching this week:
The Air Force expansion: Democratic Reps. Steven Horsford, Susie Lee and Dina Titus spoke with environmentalists Wednesday on fighting an Air Force proposal to expand a training range into the Desert National Wildlife Refuge, the largest refuge in the contiguous U.S. Earlier this year, Republican Utah Rep. Rob Bishop attempted to attach language to the National Defense Authorization Act that would have given the military control over much of the refuge. While the Bishop language was struck from the bill, it could still re-emerge in the same conference committee considering the Navy expansion.
Many questions here: My colleague Riley Snyder reported on the state writing off nearly $12 million loans for clean energy projects that were never completed. Read this story. David Bobzien, the state's current director of the Governor's Office of Energy, who came to the job long after the loans were issued, said there's "no evidence that anything was ever actually done with the money." This raises many questions. What kind of oversight was there? And where did the money go?
'It's very distinctive:' Amy Alonzo with the Reno Gazette Journal wrote an excellent piece on the third largest Joshua tree found in southern Nevada. It is estimated to be about 700 to 800 years old. The Joshua tree could be protected as part of the Avi Kwa Ame National Monument.
Sagebrush recovery: Relevant study here. What happens when sagebrush burns in a wildfire? What's the best way to restore habitat for the wildlife (like Greater sage grouse) that rely on it? A team of researchers tried to answer that question by comparing seeded and planted sagebrush.
When a drought starts over the Pacific Ocean: "Droughts usually evoke visions of cracked earth, withered crops, dried-up rivers and dust storms. But droughts can also form over oceans, and when they then move ashore they are often more intense and longer-lasting than purely land-born dry spells." Bob Berwyn with InsideClimateNews has more on a new study.
Conservation for climate change: "Restoring natural landscapes damaged by human exploitation can be one of the most effective and cheapest ways to combat the climate crisis while also boosting dwindling wildlife populations, a scientific study finds," via The Guardian.
Update: This story was updated at 4:02 p.m. on Thursday, Oct. 15 to correct a section related to changes in protections for land currently managed as wilderness. An original version of the story said the proposed bill would affect grazing. It would not.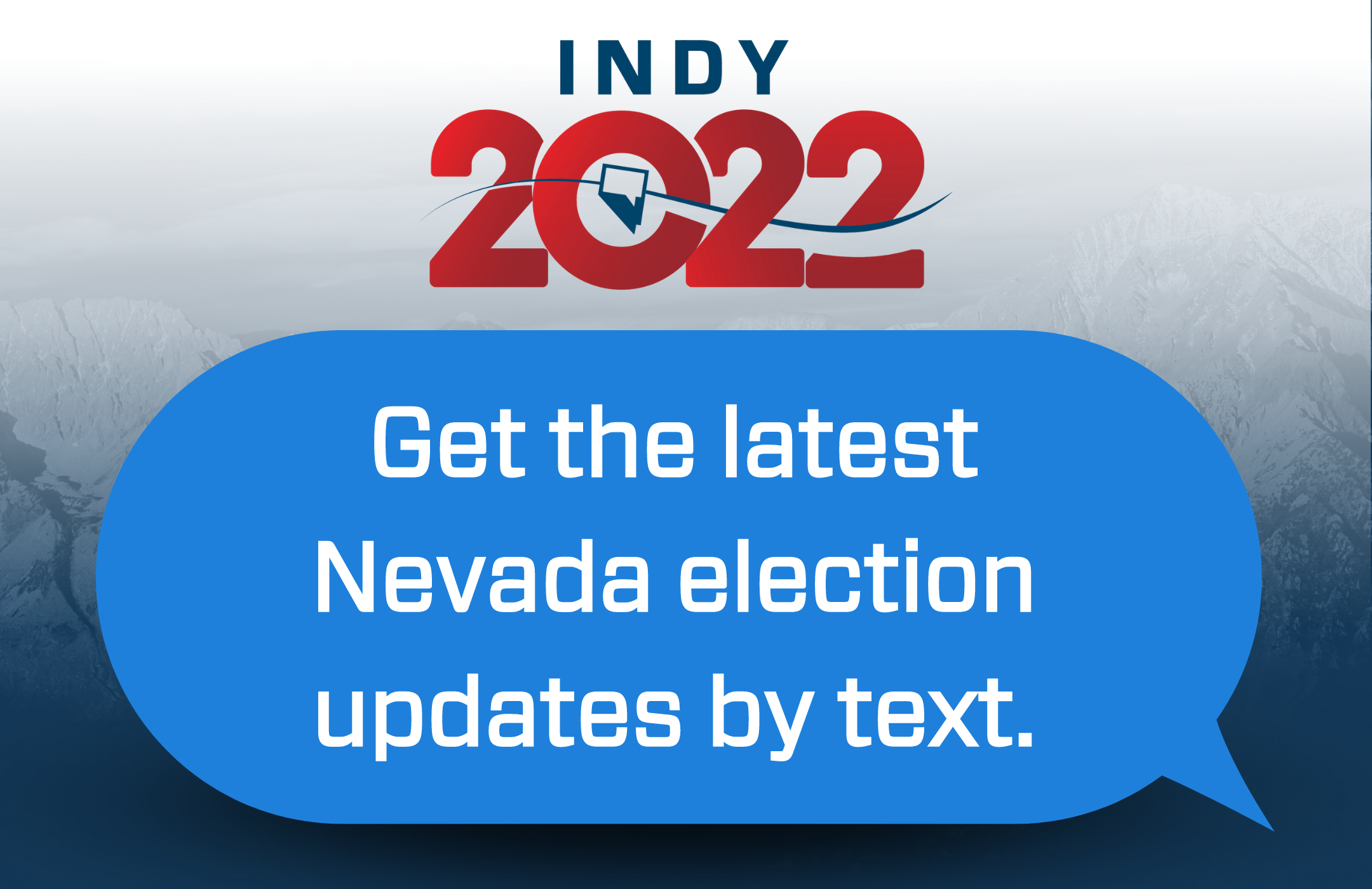 Featured Videos
Comment Policy (updated 4/20/2021): Please keep your comments civil. We reserve the right to delete comments or ban users who engage in personal attacks, use an excess of profanity, make verifiably false statements or are otherwise nasty. Comments that contain links must be approved by admin.