Indy DC Download: Congress avoids government shutdown, House panel approves Yucca bill, Senate panel advances VanDyke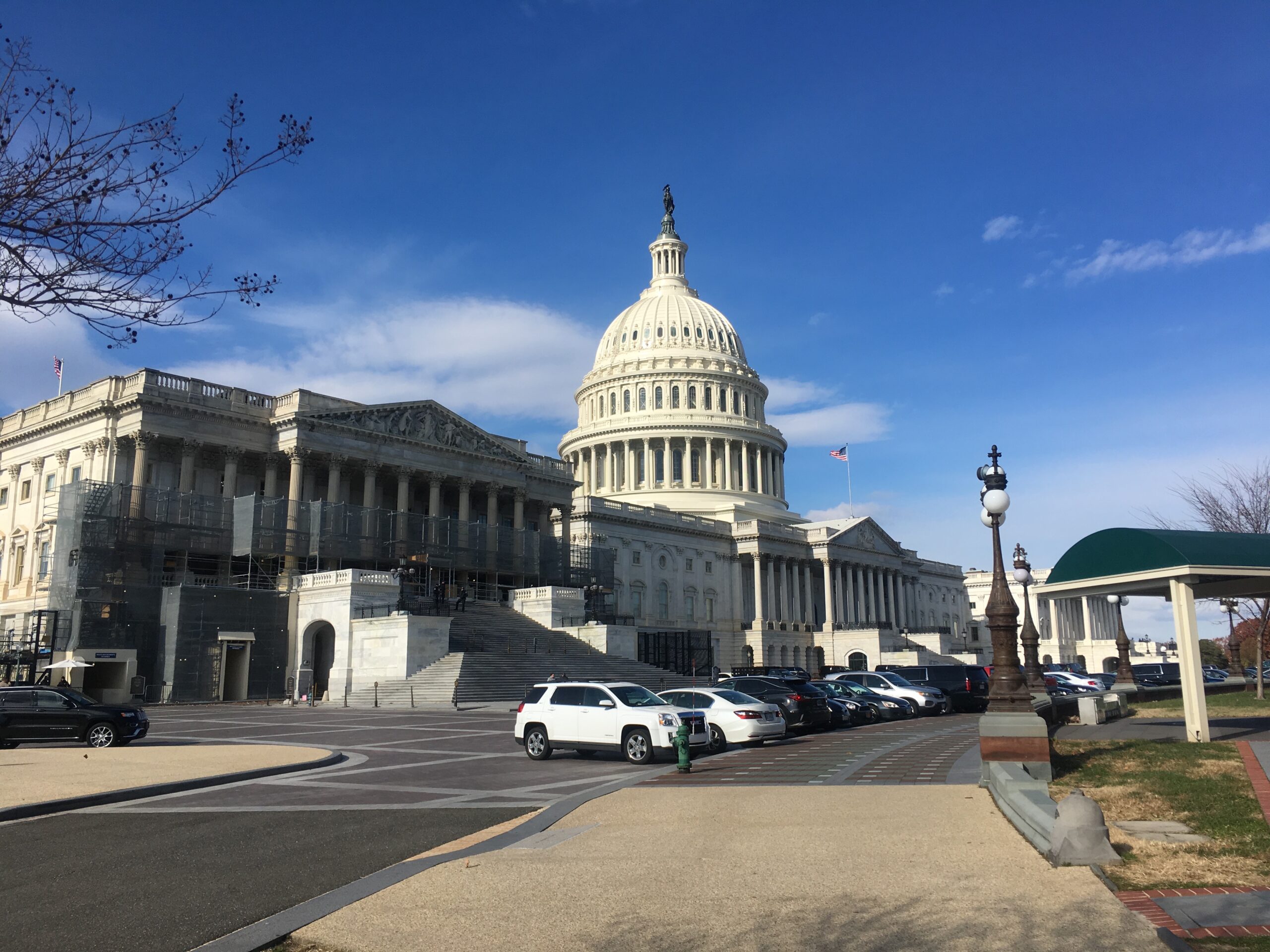 The House concluded two weeks of public impeachment hearings as Congress approved a stopgap spending measure last week to keep the government funded through Dec. 20
Approval of the spending bill came as two House committees approved legislation to license storing nuclear waste in Nevada, decriminalizing marijuana and extending a travel promotion program.
Meanwhile, the Senate teed up a final vote on Dan Brouillette to replace Energy Secretary Rick Perry and a Senate panel advanced the nomination of former Nevada Solicitor General Lawrence VanDyke to join the U.S. Court of Appeals for the Ninth Circuit.
Spending
As Congress adjourns for its week-long Thanksgiving break, President Donald Trump signed the stopgap spending bill, which included a 3.1 percent military pay raise and funding to support the 2020 census into law on Thursday after it was approved by the Senate on a 74 to 20 vote with both Sen. Catherine Cortez Masto and Sen. Jacky Rosen voting for the package. The House also passed the so-called continuing resolution (CR) on Tuesday on a 232-192 vote with all of Nevada's House Democrats voting for the measure.
Only 12 Republicans supported the CR. Rep. Mark Amodei, the only Republican in the delegation, was not among them.
Amodei's office could not be reached for comment, but Rep. Kay Granger of Texas, the ranking member on the House Appropriations Committee called on her fellow Republicans to oppose the CR. Amodei is a member of the spending panel.
She said she urged support for the last temporary funding measure, which expired Thursday, to provide more time to finish work on the appropriations process, but little if any progress has been made. Granger noted that there isn't even agreement on how much to spend in each of the 12 annual spending bills.
The previous CR was approved before the Sept. 30 end of the fiscal year on a 301 to 123 vote, with the support of all members of the state's congressional delegation, including Amodei, who has said he is not a fan of CRs, but is even more opposed to shutting down the government.
The lack of progress on a full-year funding deal bill stems from a disagreement over President Donald Trump's efforts to seek funding to build a wall on the Mexican border. Republicans support it and are looking to include it in parts of the budget at the expense of priorities, such as low-income labor and health programs, supported by Democrats, who oppose the wall.
Disagreement over the wall funding caused a 35-day government shutdown at the end of last year, the longest in history. But with that shutdown firmly in mind and a presidential election less than a year away, lawmakers, including members of the delegation, don't want to repeat that situation.
Yucca and DOE
Last week, the House Energy and Commerce Committee approved legislation that would restart the licensing process for building a national nuclear waste repository at Yucca Mountain, but the measure, which is opposed by the state's congressional delegation, is not expected to get a vote on the House floor.
The delegation opposes the project because they argue it's unsafe. House Speaker Nancy Pelosi, who has historically opposed the storing waste at Yucca, is a key ally and is unlikely to schedule a House vote on the bill, despite a unanimous, bipartisan voice vote by the 55-member panel.
Asked about the House panel's action, Cortez Masto reiterated that she has a commitment from Senate Democratic Leader Chuck Schumer of New York to oppose the project.
I "have a commitment from Senator Schumer that Yucca's going nowhere and that we're going to continue fighting the funding for it here in the Senate," she said in a statement provided by her office.
Nuclear waste was also on Cortez Masto's mind when she voted Thursday against ending debate on the nomination of Dan Brouillette to lead the DOE.
On Twitter, Cortez Masto said that Brouillette, who currently serves as Perry's deputy, was at the helm of DOE, along with Perry, when the agency revealed in July that it sent shipments of radioactive waste over six years to the Nevada National Security Site that did not meet disposal requirements.
She also noted that the agency disclosed in January as part of a lawsuit filed by the state to prevent any plutonium from being shipped to Nevada—after talks with DOE yielded no resolution—that it had already shipped the plutonium.
"My vote against Mr. Brouillette is a vote of concern against DOE's relationship with the state of Nevada," Cortez Masto said. "I hope that relationship improves and that Mr. Brouillette, and the department he now leads, will step up and restore that trust with the state of NV."
Rosen also cited a "violation of trust" as her reason for opposing Brouillette's nomination. Final approval on his nomination is expected during the first week of December.
VanDyke
The Senate Judiciary Committee approved the VanDyke's nomination on a party-line vote.
Rosen was in the audience to watch the vote. She lamented the panel's action as she left the committee room.
The vote comes after Rosen and Cortez Masto formed two commissions, one for the North and one for the South, to select judicial nominees. Under their plan, the commissions would join together to select a nominee for the Ninth Circuit.
But the panel was not yet established when the two senators were in talks with the White House over a suitable nominee for the appellate court, which has jurisdiction over District Court cases tried in Nevada. The senators said the negotiations were not fruitful because the administration seemed to have already decided on VanDyke.
Asked if she was concerned that the White House would try to force another judge on the state should an opening arise, she said that it did worry her.
"I certainly hope not, but with this administration, I think that they know no boundary," Rosen said. "You see that over and over again, in every single area of this administration, whether it's judicial, whether it's immigration, whether it's taxation, you name it, environmental, they know no boundary, they respect no boundary."
Miscellany
The House Judiciary Committee approved legislation that would decriminalize marijuana at the federal level. The bill, the Marijuana Opportunity Reinvestment and Expungement (MORE) Act, was approved on a 24 to 10 vote.
"I think it's real big," said Rep. Dina Titus, who is a cosponsor of the measure. "We'll see what happens when it comes to the floor."
Rep. Steven Horsford is also a cosponsor of the bill, which along with removing the substance from the Controlled Substances Act, would also require federal courts to expunge prior convictions, allows prior offenders to request expungement, and requires courts, on motion, to conduct re-sentencing hearings for those still under supervision.
Nevada is one of 11 states that have legalized recreational marijuana and one of the 33 states that have legalized medical marijuana.
The bill would also allow marijuana and related businesses to get loans from the Small Business Administration.
The House Energy and Commerce Committee also approved legislation that would extend Brand USA through fiscal 2027. Brand USA is a national, coordinated marketing organization to promote international travel to the United States. Funding for the program comes from private donations and fees charged to international visitors who register for visas to enter the U.S. The bill would also raise the fee.
"That's great," Titus said. "We've been working on that."
"That's been a priority of the Travel and Tourism Caucus which I chair," she added.
All members of the House delegation are cosponsors of the bill and the state's senators are cosponsors of the Senate version.
The House was also busy with its second week of public impeachment hearings, and the Judiciary Committee is expected to hold hearings after the Thanksgiving recess.
The Republican National Committee and other groups on the right side of the aisle have used the impeachment proceedings as an occasion to target Rep. Susie Lee and Horsford.
Last week, the American Action Network, a conservative issues organization, bought $500,000 worth of TV and digital ads targeting Lee on impeachment
The 30-second spot casts the impeachment hearings as a "politically motivated charade" and accuses Lee of siding with "partisan impeachment" over legislating issues
AAN is funded almost entirely via the Congressional Leadership Fund, a Republican super PAC with ties to GOP House leaders.
But Lee said she doesn't worry about the attacks and tries to keep her attention on her constituents.
"I have really focused on running a constituent-based operation," she said Wednesday. "I'm going to hold my fifth Town Hall on Saturday. They're going to spend money to come after me, but the bottom line is I'm delivering results for my constituents. And that's what I'll continue to do."
She cited two veterans bills of hers that the House passed earlier this month.
For a full rundown of the measures the delegates supported or opposed this week, check out The Nevada Independent's congressional vote tracker and other information below.
SEN. CATHERINE CORTEZ MASTO
Legislation sponsored:
S. 2904 – A bill to direct the Director of the National Science Foundation to support research on the outputs that may be generated by generative adversarial networks, otherwise known as deepfakes, and other comparable techniques that may be developed in the future, and for other purposes.
S. 2890 – A bill to promote conservation, improve public land, and provide for sensible development in Douglas County, Nevada, and for other purposes.
Legislation co-sponsored:
S. 2929 – A bill to protect victims of crime or serious labor violations from removal during Department of Homeland Security enforcement actions, and for other purposes.
SEN. JACKY ROSEN
Legislation co-sponsored:
S. 2928 – A bill to amend the Higher Education Act of 1965 to reauthorize the University Sustainability Program.
S. 2890 – A bill to promote conservation, improve public land, and provide for sensible development in Douglas County, Nevada, and for other purposes.
S. 2885 – A bill to prohibit the transfer or sale of certain consumer health information, and for other purposes.
REP. DINA TITUS
Legislation co-sponsored:
H.R. 5139 – Stop Sexual Assault and Harassment in Transportation Act
REP. MARK AMODEI
Legislation co-sponsored:
H.R. 5038 – Farm Workforce Modernization Act of 2019
REP. STEVEN HORSFORD
Legislation sponsored:
H.R.5154 – To amend the Internal Revenue Code of 1986 to include geothermal energy in the 30 percent energy credit.
Legislation co-sponsored:
H.R. 5221 – To declare a national goal that the United States achieve a 100 percent clean economy by not later than 2050, and for other purposes.
H.R. 5160 – To amend the Internal Revenue Code of 1986 to modify the energy efficient commercial buildings deduction.
H.R. 5159 – To amend the Internal Revenue Code of 1986 to include home energy audits in the nonbusiness energy property credit.
H.R. 5158 – To amend the Internal Revenue Code of 1986 to provide for elective payments to Indian tribal governments for energy property and electricity produced from certain renewable resources.
H.R. 5157 – To amend the Internal Revenue Code of 1986 to provide for elective payments for energy property and electricity produced from certain renewable resources.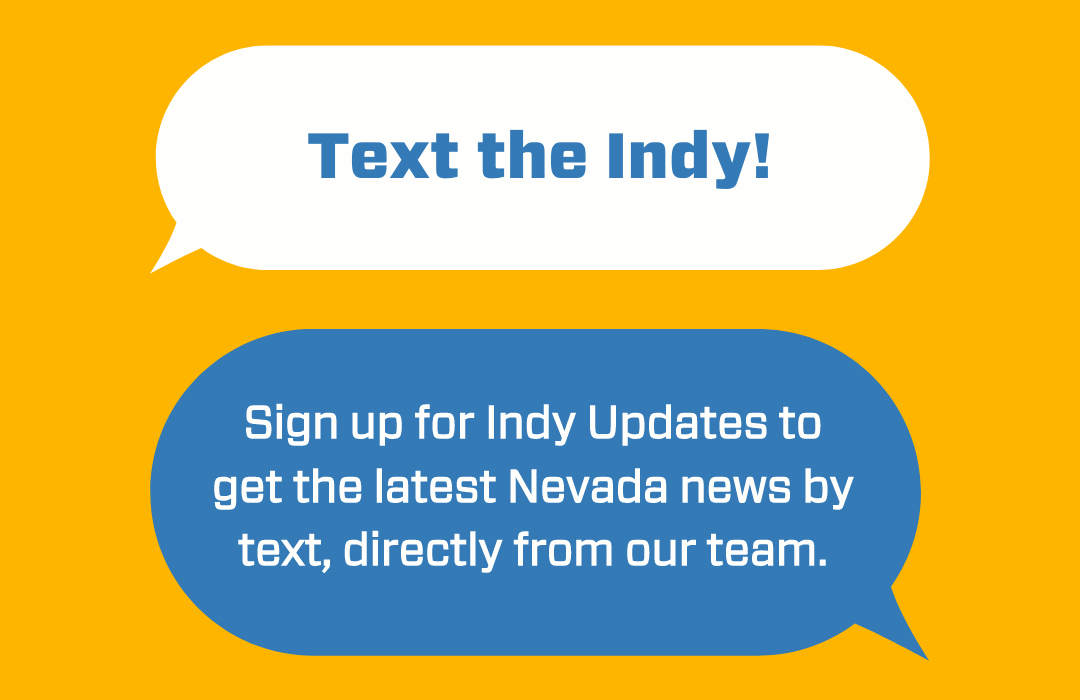 Featured Videos
Comment Policy (updated 4/20/2021): Please keep your comments civil. We reserve the right to delete comments or ban users who engage in personal attacks, use an excess of profanity, make verifiably false statements or are otherwise nasty. Comments that contain links must be approved by admin.