Indy DC Download: House Democrats hold public impeachment hearings as delegation focuses on Ex-Im Bank, other business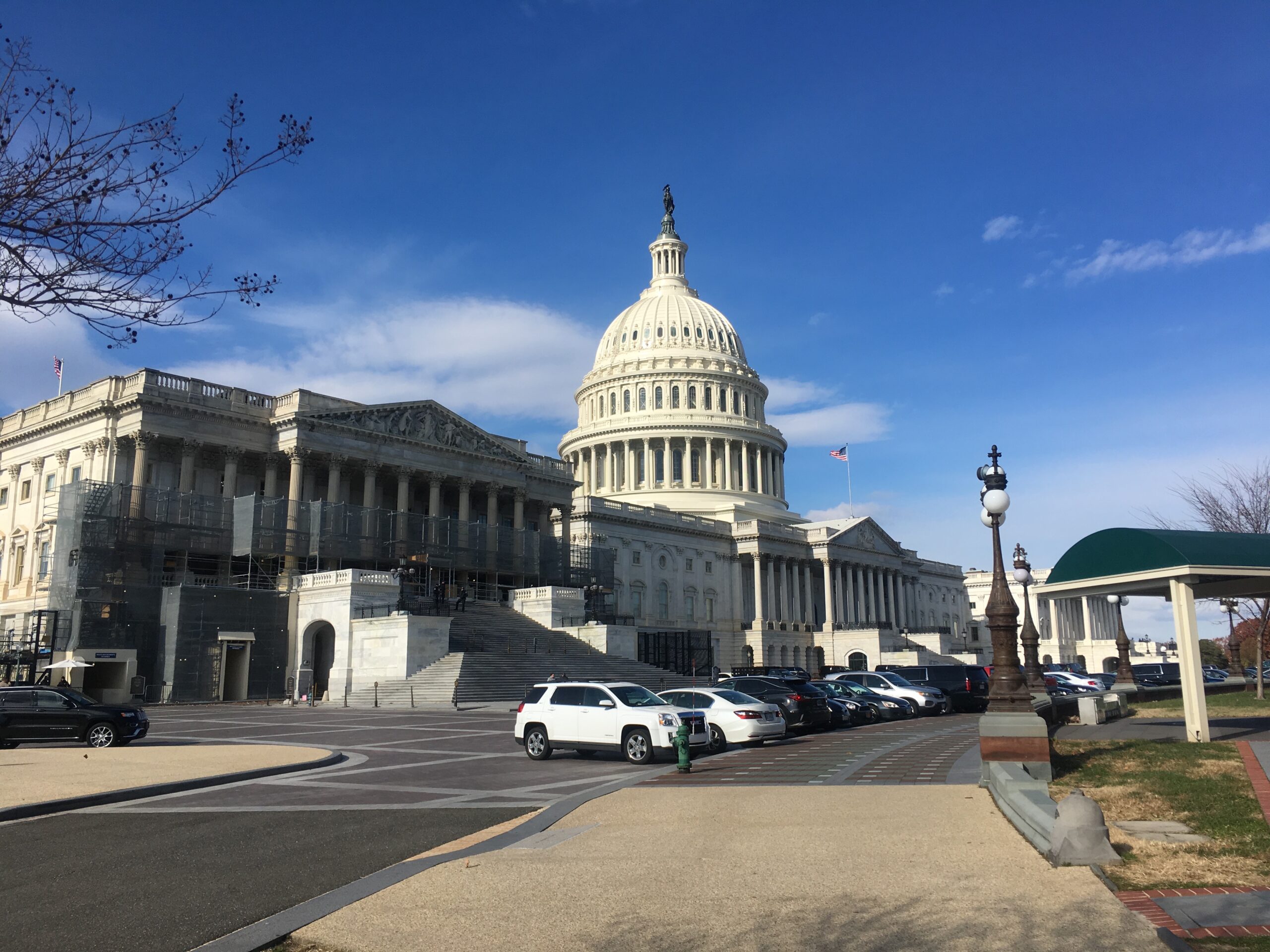 House Democrats held the first public impeachment hearings in a generation last week, but members of the state's congressional delegation focused on other business while monitoring the historic investigation into whether President Donald Trump abused the power of his office in dealing with Ukraine.
The hearings came as Sen. Jacky Rosen took to the Senate floor to voice her opposition to the appointment of a controversial Department of Homeland Security (DHS) official, Chad Wolf, who was subsequently confirmed on a party-line vote. Sen. Catherine Cortez Masto last week also peppered Energy Secretary-nominee Dan Brouillette, who appeared before the Senate Energy and Natural Resources Committee, with questions about storing nuclear waste in Nevada.
Walk and chew gum
The House delegation was the personification of the cliche, overused by Washington politicians these days, of being able to walk and chew gum.
Rep. Mark Amodei, the state's only Republican federal lawmaker, said his office was keeping an eye on the impeachment hearings, which were held by the House Intelligence Committee, while he worked on other issues.
"We're keeping the fires burning on all the other stuff," Amodei said.
He believes that both sides have likely staked out their positions, so anything that is said would not persuade lawmakers.
"I'm starting to wonder, kind of like a lot of things in elections, if everybody's made their mind up," Amodei said.
The Republican supports Congress exercising its oversight authority over the president's dealings in Ukraine, but has been critical of the Democrats' impeachment inquiry, which is investigating whether Trump abused his power when he asked the Ukrainian president on a July 25 phone call to interfere in the 2020 election against a political rival Joe Biden, his withholding of military aid and possible efforts to cover up his actions.
Amodei said he spent his week looking over the House-passed authorization renewal for the Export-Import Bank (Ex-Im), which helps foreign companies purchase U.S. exports through loans and other financing tools. The bill would reauthorize the bank for 10 years and increase its lending authority to $175 billion from $135 billion. The measure also changes the bank's name to the Export Finance Agency.
The measure passed 235 to 184, but Amodei opposed the legislation over concerns that the bill did not include language to limit bank transactions involving China's state-owned enterprises and concern over a renewable energy mandate in the measure.
The legislation "ignores the mission of addressing the structural abuses in China that hinder U.S. competitiveness, like intellectual property theft and illicit technology transfer, which could be aided by Ex-Im financing," he said in a release.
Amodei also last week met with Department of Interior officials to discuss the details of the agency's plan to move hundreds of Bureau of Land Management employees into offices in the West. Amodei said he inquired about how many people are expected to come to Nevada, which he said were roughly 17 BLM staff. He is seeking information about who they are and what they will do. He said he doesn't have a problem with the idea of moving staff closer to where the work they do affects people's lives, but added he wants more details on the move.
"So if this is going to be something other than a move, I think there's a lot more that needs to go into 'so how is this going to be better,'" he said.
Rep. Dina Titus said she caught some of the impeachment hearing on television, but was busy on Wednesday with a hearing she convened on the future space needs of the Smithsonian. She is chairman of the House Transportation and Infrastructure Committee's Economic Development, Public Buildings, and Emergency Management Subcommittee.
Also a member of the Foreign Relations Committee, which along with the Intelligence Committee was one of three panels that held closed-door depositions before the public hearings, Titus was confident that the case against the president would be forcefully made and reinforced over a series of hearings.
"I think it'll be cumulative and today was certainly a good start," she said of the hearing Wednesday.
Titus also introduced legislation last week with transportation panel chairman Peter DeFazio to require the General Services Administration to conduct annual audits of federal properties that have been leased to private parties, such as the Trump Hotel in Washington, D.C. Titus and DeFazio are investigating whether Trump, after being elected president, violated the Constitution's Emoluments Clauses with the operation of the hotel.
The only audited information that GSA has about the hotel are annual audits conducted by a third-party company chosen by the hotel, Titus noted in a release.
"Renters of government-owned buildings should undergo government audits to remove any doubt about lack of compliance with their lease," Titus said. "We cannot permit the Trump Organization or any other tenant to obscure their activities in federal properties. American taxpayers deserve better."
Impeachment ads
When asked for his impressions on the hearing, Rep. Steven Horsford said Wednesday that he was busy preparing for a Ways and Means Committee hearing with the Federal Reserve Chairman Jerome Powell.
He also participated in a hearing on caring for the elderly.
"There are other things happening here besides impeachment," Horsford said as he stepped on to the House floor to vote.
But the Republican National Committee saw an opportunity to reach out to Latinos in Nevada with an ad Wednesday against Horsford and Rep. Susie Lee placed in El Tiempo.
The ad was a mock "Wanted" poster that had pictures of the two lawmakers on the lower right and said in Spanish: Wanted, members of Congress who actually work for Nevada. The ad called on them to pass the trade agreement between the U.S., Mexico and Canada, approve spending for the military, lower prescription drug prices, work with Republicans and not waste money on the partisan impeachment exercise.
"Stop the madness," the ad said, which is also the name of the campaign the RNC launched to push back against the impeachment.
Horsford and Lee issued a joint statement in September declaring their support for an initial inquiry.
For her part, Lee also stayed away from commenting on the impeachment hearings and instead celebrated House passage last week of two bills she sponsored. The Student Veteran Protection Act would change how GI Bill overpayments are reimbursed by making schools, not student veterans, responsible for reimbursing the Department of Veterans Affairs for GI Bill overpayments. The bill passed as part of a broader veterans measure.
The House also approved her Newborn Care Improvement Act, which would extend the temporary health-care coverage provided to babies born to veterans to 14 days from seven.
DACA at SCOTUS
The delegation also was monitoring oral arguments before the Supreme Court Tuesday relating to the White House's 2017 decision to end the Deferred Action for Childhood Arrivals (DACA) program, which protects from deportation immigrants illegally brought to the U.S. as children, also known as DREAMers, and allows them to work and go to school.
Amodei said if the court allows the Trump administration to wind down DACA, it could create pressure on Congress to act.
He supports legalizing the status of DREAMers and existing Temporary Protected Status participants and providing a path to citizenship, but he opposed a Democratic measure approved by the House in June because it would allow those who have not participated in the DACA and TPS programs to legalize their status, and he argued that the bill does not have enough safeguards to prevent criminals and gang members from obtaining green cards.
But Titus said that Congress' failure to act was what led to DACA's creation in the first place. With Democrats holding the majority in the House and the Senate and White House under Republican control, a deal seems unlikely, especially as the 2020 elections near. A decision in the case is not expected until the spring.
"That's true, we do need to pass something, but you can't let the perfect be the enemy of the good," Titus, a Democrat, said. "If they overturn it and we've got nothing—and with this Senate and this president—you don't want to put people in more jeopardy. We at least want to have some temporary protection until we gain control and we can get it passed."
Lee posted a series of tweets supporting the DREAMers on Tuesday and Wednesday.
"Some have shed their blood in our military," she wrote in one tweet. "They're American in every way imaginable. Treating them otherwise and threatening to uproot the only life they've known with deportation is an injustice. #DACA #SCOTUS"
Action on the Senate side
In her speech Tuesday opposing Wolf, Rosen pointed out that, while he was nominated to be DHS undersecretary for strategy, policy and plans, it was an open secret that the White House intended to install him as acting DHS Secretary to replace Kevin McAleenan, who gave his notice of resignation last month.
"I stand here today opposed not only to Mr. Wolf's nomination but also to the way in which this Administration is circumventing the Constitutional requirement of advice and consent to make Mr. Wolf the head of the third-largest department in the federal government," Rosen said.
After being confirmed on a 54 to 41 vote on Wednesday, he was sworn in as acting DHS secretary the same day. Cortez Masto also opposed the nomination.
Meanwhile, Cortez Masto on Thursday asked DOE nominee Brouillette whether he supported building a national nuclear waste repository at Yucca Mountain.
He said that since the site is designated under the 1987 amendments to the Nuclear Waste Policy Act, often referred to in the state as the "Screw Nevada Bill," he would follow the law.
But since no funds have been appropriated for the project since 2011, "at the moment, I can give you the assurance that in the near term, as secretary, until the Congress makes a decision on Yucca Mountain, nothing will happen at the Department of Energy," Brouillette said.
He also promised to make public a DOE report reviewing the agency's practices on shipping waste. The report was ordered after DOE revealed in July that it sent shipments of radioactive waste over six years to the Nevada National Security Site that did not meet disposal requirements.
"We're about 30 to 45 days away from that final report, or at least the first draft of a complete report," he said.
Brouillette added that the assessment so far has turned up "some very minor deficiencies."
He ended the exchange by pledging to make every effort to work with the state on the issues.
For a full rundown of the measures the delegates supported or opposed this week, check out The Nevada Independent's congressional vote tracker and other information below.
SEN. CATHERINE CORTEZ MASTO
Legislation co-sponsored:
S. 2877 – A bill to reauthorize the Terrorism Risk Insurance Act of 2002, and for other purposes.
S. 2843 – A bill to reauthorize the Violence Against Women Act of 1994, and for other purposes.
S. 2836 – A bill to prohibit the Secretary of Health and Human Services from taking any action to implement, enforce, or otherwise give effect to the final rule, entitled "Protecting Statutory Conscience Rights in Health Care; Delegations of Authority".
SEN. JACKY ROSEN
Legislation sponsored:
S. 2835 – A bill to include information regarding VA home loans in the Informed Consumer Choice Disclosure required to be provided to a prospective FHA borrower who is a veteran, to amend title 10, United States Code, to authorize the provision of a certificate of eligibility for VA home loans during the preseparation counseling for members of the Armed Forces, and for other purposes.
S. 2830 – A bill to amend title 38, United States Code, to extend the period under which an election must be made for entitlement to educational assistance under the All-Volunteer Educational Assistance Program of the Department of Veterans Affairs, to phase out the use of such program, and for other purposes.
Legislation co-sponsored:
S. 2843 – A bill to reauthorize the Violence Against Women Act of 1994, and for other purposes.
S. 2836 – A bill to prohibit the Secretary of Health and Human Services from taking any action to implement, enforce, or otherwise give effect to the final rule, entitled "Protecting Statutory Conscience Rights in Health Care; Delegations of Authority".
REP. DINA TITUS
Legislation co-sponsored:
H.R. 5049 – To secure Federal access to scientific literature and other subscription services by requiring Federal agencies and legislative branch research arms to make recommendations on increasing agency library access to serials, and for other purposes.
H.R. 5047 – To require the Administrator of General Services to conduct an annual audit of properties leased to private parties, and for other purposes.
REP. MARK AMODEI
Legislation co-sponsored:
H.R. 5038 – Farm Workforce Modernization Act of 2019
REP. SUSIE LEE
Legislation co-sponsored:
H.R. 5036 – To prohibit the Secretary of Health and Human Services from taking any action to implement, enforce, or otherwise give effect to the final rule, entitled "Protecting Statutory Conscience Rights in Health Care; Delegations of Authority".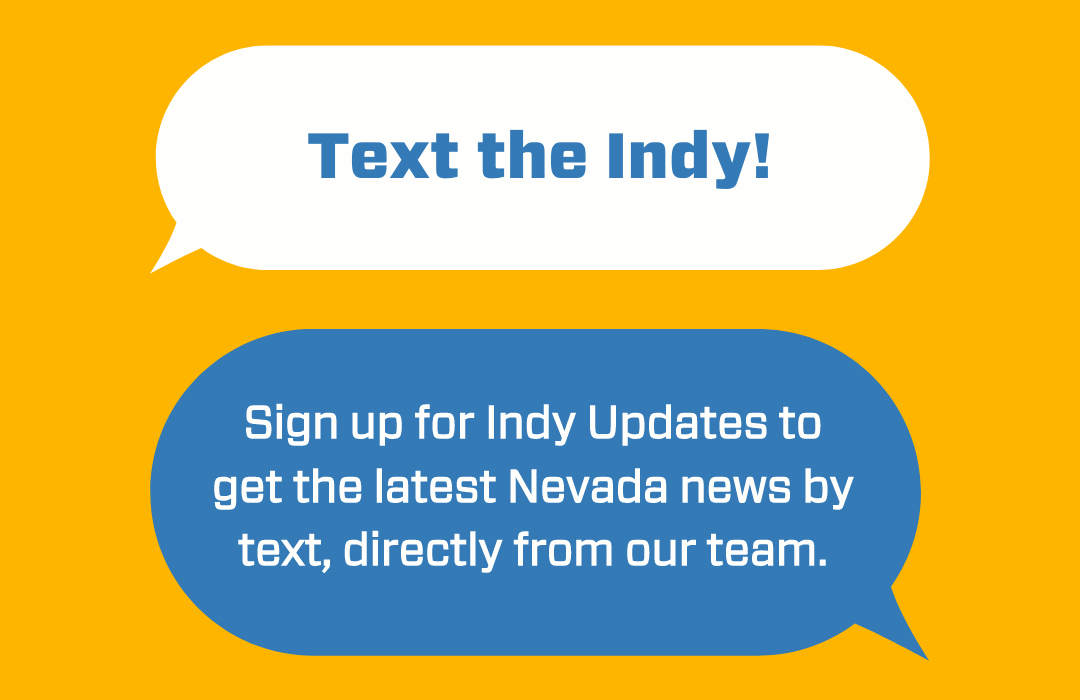 Featured Videos
Comment Policy (updated 4/20/2021): Please keep your comments civil. We reserve the right to delete comments or ban users who engage in personal attacks, use an excess of profanity, make verifiably false statements or are otherwise nasty. Comments that contain links must be approved by admin.