Lee, Horsford come out in favor of impeaching President Donald Trump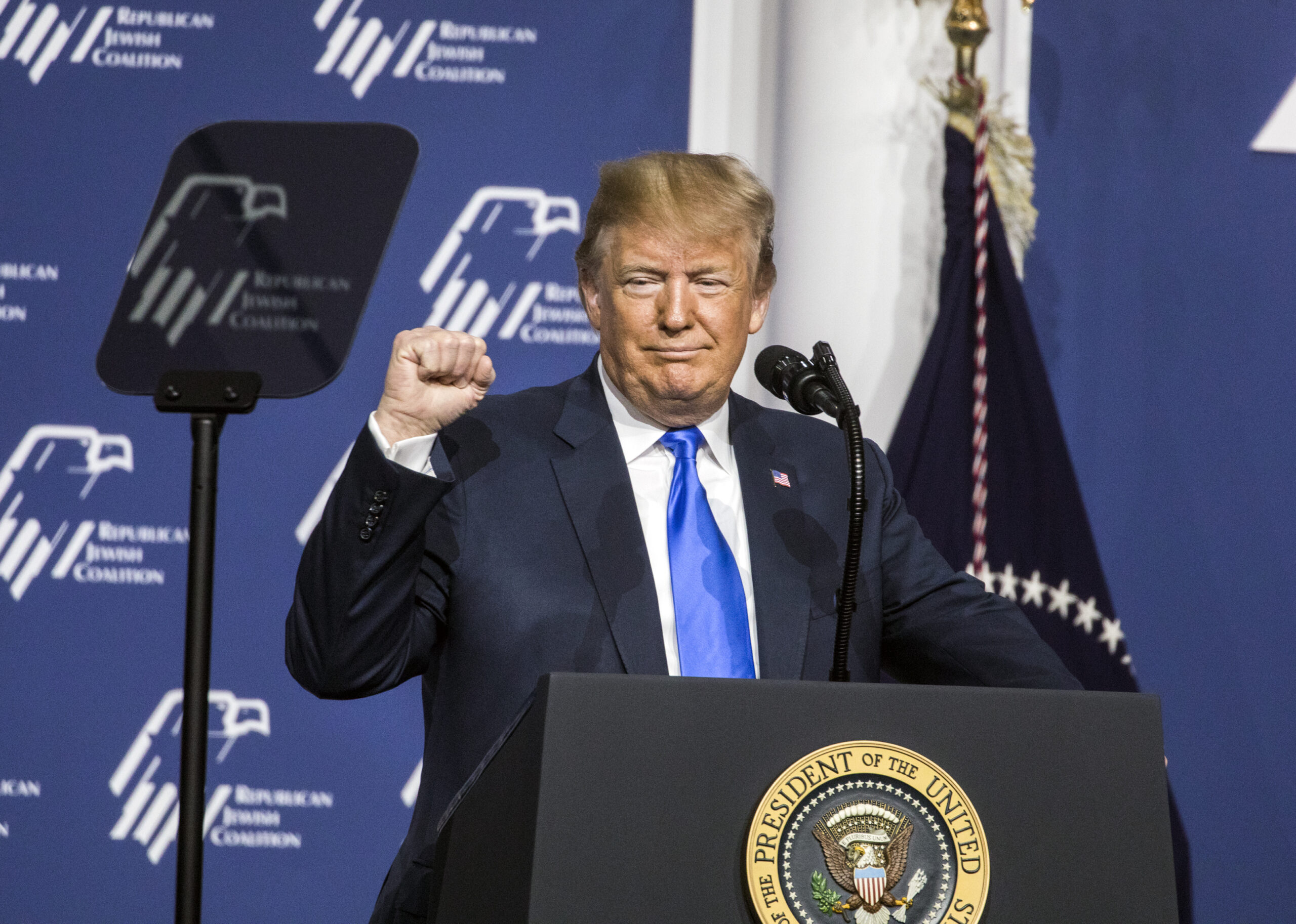 On the heels of allegations that President Donald Trump pressured a Ukrainian leader to investigate the son of Vice President Joe Biden, a potential Trump political rival, Reps. Susie Lee and Steven Horsford said they would support a formal impeachment inquiry.
"We were elected to fight against corruption," the two said in a joint release. "Now, our commitment to root out corruption has forced us to consider the most powerful tool for accountability: that of impeachment. Make no mistake, these recent allegations are certainly dire. They point to a direct abuse of power at the expense of our national security."
"As difficult as this moment is for the country, preserving the integrity of our government for posterity is how we can best serve the people of Nevada whom we were elected to represent," the continued. "We also urge our colleagues, regardless of party, to join us in the patriotic duty to stand up for our country and the Constitution."
Their comments came hours before Speaker Nancy Pelosi announced that the House "is moving forward with an official impeachment inquiry." 
The speaker said the committees that are investigating the president will continue on their current course. That includes the House Transportation and Infrastructure Committee, where Rep. Dina Titus, who leads a subcommittee that is investigating whether Trump's deal with the federal government on his Washington, D.C. hotel violates the Constitution's Emoluments Clause. The clause prohibits the president from making money off of foreign countries. Titus came out in favor of an impeachment inquiry last month
What's different, according to Nevada House Democrats, is that the caucus is more united on impeachment than ever over the possibility that the president pressured a foreign government to help him with a political opponent.
"The president did more to probably push this issue forward than anything else," Horsford said late Tuesday
Lee and Horsford were among more than 30 House Democrats who came out for impeachment on Tuesday, according to a list maintained by The New York Times. The 185 members who support the inquiry is well over half of the 235 Democrats in the House. 
"The fact that the leader has taken this position, it just ratchets this up a bit," Titus said.
Many Democrats were moved by an op-ed in The Washington Post on Monday by seven freshmen, all representing districts Trump won, who came out in favor of moving forward with an official inquiry, Titus said. Each of the freshmen have backgrounds in national security and argued the matter was a threat to the security of the nation
"That op-ed by the defense Democrats made a big difference because some of them are from really tough districts," Titus said. 
Horsford said he raised the idea of having a single special committee handle the inquiry during a meeting of House Democrats Tuesday, similar to what was done for the impeachment of President Richard Nixon. 
But Pelosi, so far, has chosen to stick with the committees already working on aspects of the investigation. "I don't know that it's off the table, but for now she's keeping with the regular order," Horsford said.
Horsford also said he supports canceling the upcoming two-week congressional recess scheduled to begin at the end of the week.
But no decisions have been made on that. 
"That was brought up too, but there's nothing definitive," Titus said.
"Some people think it's better to go back to their districts so they are gauging the public opinion on it," Titus continued, adding that she had about 50 calls from constituents — all but two in favor of impeachment.
Horsford was also adamant that the impeachment proceedings not come at the expense of working for constituents.
"We should be here working, not on impeachment, but on prescription drugs, gun safety, addressing crippling student debt, veterans resources, on the issues that the American people elected us to focus on," he said. "In this House, we can balance both our oversight functions and our legislative requirements."
Their decision comes after reports that Trump pressured Ukrainian President Volodymyr Zelensky on a phone call in July to investigate the son of Vice President Joe Biden. Biden, who is among the leading candidates running for the Democratic nomination for president, could face Trump in the 2020 presidential election.
Trump confirmed that he spoke to Zelensky about Biden and that he directed the White House to withhold funding about $400 million in foreign aid to the nation. But Trump contends that he did nothing wrong and was merely interested in ferreting out corruption.
"No quid pro quo, there was nothing," Trump told reporters on the White House South Lawn over the weekend. "It was a perfect conversation.
The president has since agreed to provide Congress with a transcript of the call and with a complaint filed by a whistleblower in the national security community who first raised concerns about the exchange with Zelensky.
Many members of Congress, including Sens. Catherine Cortez Masto and Jacky Rosen, have been asking for the complaint, which is required to be provided to the House and Senate Intelligence Committees under the law. 
"Until we see the complaint, all this is speculation," Rosen said Tuesday on her way to a vote. "It's important to see the transcript because the president has discussed this in the public space. But without the complaint, we don't really know what the whistleblower was highlighting.
This story was updated on Sept. 24 at 8:00 p.m. to include comments from House Speaker Nancy Pelosi, Rep. Steven Horsford, Rep. Dina Titus and Sen. Jacky Rosen.
Comment Policy (updated 4/20/2021): Please keep your comments civil. We reserve the right to delete comments or ban users who engage in personal attacks, use an excess of profanity, make verifiably false statements or are otherwise nasty. Comments that contain links must be approved by admin.