Indy DC Download: Congress sends domestic chip production bill to Biden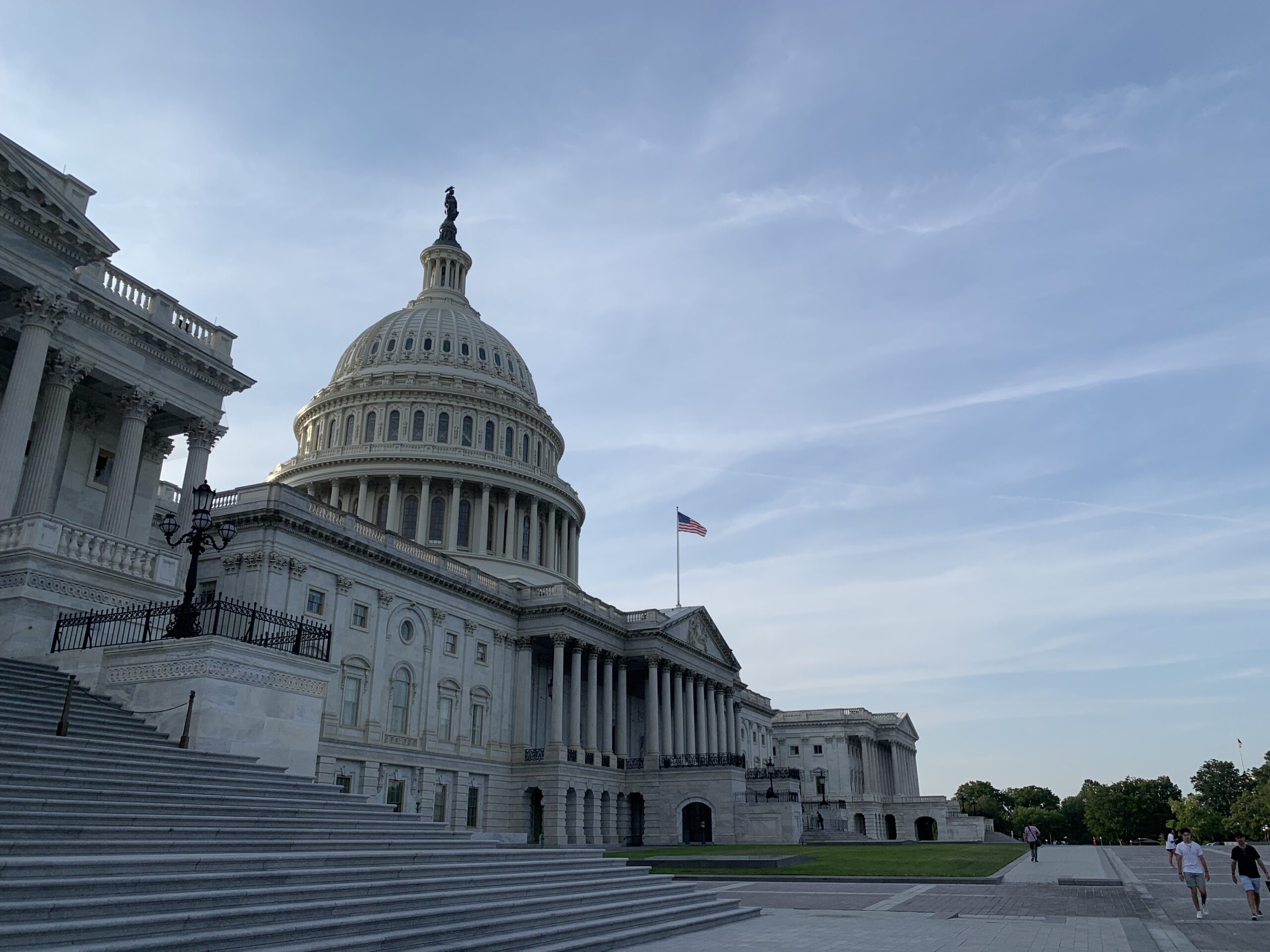 Good morning, and welcome to the Indy DC Download newsletter, a weekly look at what's going on in the nation's capital as it relates to Nevada.
If a colleague or associate emailed this newsletter to you, please click here to sign up and receive your own copy of Indy DC Download in your inbox.
---
Nevada's congressional Democrats supported legislation approved by the House and Senate that would provide more than $52 billion in incentives for domestic manufacturing of semiconductors, used in everything from cell phones and slot machines to Javelin anti-tank missiles.
President Joe Biden has said he would sign the CHIPS and Science Act, designed to help the nation compete with China, which has ramped up its microchip production. The measure comes as the global microchip industry has failed to keep pace with increased demand for consumer products that require chips — a situation made worse by pandemic-fueled supply chain disruptions.
"[O]ver the years, we outsourced the production of computer chips to countries like China…increasing our reliance on foreign nations for technology that is critical for our national security and for our safety," Sen. Jacky Rosen (D-NV) said in a speech Tuesday on the floor calling for passage of the bill.
The legislation also included a 25 percent tax credit for chip manufacturers and a raft of other science provisions, including authorizing $81 billion over five years for the National Science Foundation (NSF), which funds science research and education.
Meanwhile, the House approved, on a party-line vote, a package of legislation Friday to combat wildfires and drought, including three measures introduced by Rep. Susie Lee (D-NV). Lee presided over the House during the debate (the House presiding officer maintains order and manages the chamber's proceedings).
The package includes Lee's legislation to provide another $700 million to the competitive grant program for large-scale water recycling. This measure would also make the program permanent. First established by the Infrastructure Investment and Jobs Act passed in November, the $400 million program was set to expire after five years.
The House also approved a bill to ban assault weapons, which passed on a party-line vote. But both the gun and drought measures stand little chance of being considered in the Senate, which is split 50-50 between the parties. At least 10 Republicans would be needed to overcome a filibuster to advance either bill, which seems unlikely.
CHIPS and science
Both Rosen and Sen. Catherine Cortez Masto (D-NV) voted for the CHIPS bill, which passed out of the Senate on a 64-33 vote, with17 Republicans backing the measure.
The House passed the CHIPS bill 243-187, with 24 Republicans voting in favor. All of the state's House Democrats supported the legislation.
Rep. Mark Amodei (R-NV), the state's lone Republican in the congressional delegation, voted against the legislation over concerns about the spending in the bill.
"It just gets the point you're like 'I can't go back and defend this'" to constituents, Amodei said in an interview before the vote, adding that he believes the economy is in a recession, citing two successive quarters of negative growth.
Along with microchip funding, the package included several policy provisions including language secured by Rosen directing the NSF to provide grants to support training science, technology, engineering and math (STEM) in rural schools, conduct research to identify barriers rural students face in STEM education and establish partnerships between community colleges and rural high schools.
Rosen was among a bipartisan group of 16 senators who met Monday to help ensure the science provisions were kept in the final bill. House and Senate negotiations to square differences between their respective versions of the bill stalled, and lawmakers had been eyeing cutting all but the chip funding.
Rosen also touted a provision that directs the Department of Labor to initiate training and workforce development pilot projects with local community colleges, state and tribal colleges, local boards and advanced manufacturers.
Cortez Masto praised the inclusion of legislation she has pushed for to provide at least 20 percent of NSF research dollars and scholarships to states that have historically received a low share. Six large states receive nearly half of NSF funding and the provision would direct tens of millions of dollars per year into Nevada's science and technology economy, her office said.
Rep. Dina Titus (D-NV), who served on the conference committee negotiating with the Senate, underscored that the bill would bring down prices by helping end the shortage of chips that have driven up the cost of everything from cars to medical equipment.
She also highlighted a provision requiring any construction jobs created by the funding in the bill to pay locally prevailing wages, a quasi-minimum wage based on the average compensation for a specific profession in a given geographic area often sought by organized labor organizations.
Drought package
The House passed the drought and wildfire package 218 to 199. Republicans overwhelmingly opposed the measure.
During the debate, Rep. Bruce Westerman (R-AR) argued that the package would do little to prevent wildfires and drought and instead spends money that would increase the deficit and exacerbate already high inflation.
Rep. Steven Horsford (D-NV) said the GOP is being unnecessarily political.
"They want to make everything partisan around here," Horsford said in a brief interview off the House floor on Friday. "Fires and drought are not partisan, and we need this bill."
In a speech on the floor, he praised provisions in the bill, including language providing $500 million to prevent key reservoirs, such as Lake Mead, from declining to unsafe levels.
"[I]t is heartbreaking to see levels at Lake Mead at their lowest point since the reservoir was first built in 1937," Horsford said.
The bill also includes language from a Lee proposal to provide $25 million for erosion control, revegetation, scientific studies and restoration activities for the Las Vegas Wash, which connects the Las Vegas Valley with Lake Mead, the area's primary source of drinking water.
Another bill Lee introduced, included in the package, would establish a program in the U.S. Geological Survey that uses publicly available data from satellites and weather stations to provide estimates of evapotranspiration (ET). ET is a measurement of water transferred from the land to the atmosphere, often representing the largest share of water consumption in arid environments.
Congressional Black Caucus may back Nevada as first primary state
The Congressional Black Caucus political action committee, known as CBC PAC, may side with Nevada's effort to hold the first primary in the nation. But the endorsement may not come until after the full Democratic National Committee (DNC) meets in September.
Rep. Emanuel Cleaver, (D-MO) a member of the CBC, said he raised the issue this week at a recent CBC meeting and that the group could make an endorsement when the House comes back in the second week in August.
That would be after the DNC Rules and Bylaws Committee (RBC) — the panel charged with determining changes to the presidential primary calendar — makes its decision at the August 5-6 meeting. The full DNC will meet in September to discuss and vote on the RBC decision.
The House, which began its August recess Friday night, may return if the Senate manages to pass a new tax, climate and health care legislative package announced Wednesday by Senate Majority Leader Chuck Schumer (D-NY) and Sen. Joe Manchin (D-WV).
When asked about CBC plans, Horsford, who holds the number-two CBC leadership spot, deferred to Rep. Joyce Beatty (D-OH), the CBC chair.
A CBC spokesperson did not immediately respond to an inquiry on a possible endorsement.
Horsford did, however, stress that the CBC is aware of the merits of Nevada going first.
"I have personally reached out to DNC rules members to articulate the importance of all of the diversity in Nevada, including the strong black vote in Nevada," Horsford said. "I'm the first black representative in Congress from Nevada. So it's not lost on anyone how important the black vote is, along with the Latino, [Asian American Pacific Islander] and other votes. So we are all working to make sure that Nevada is successful in securing this first in the nation spot."
Horsford's comments come after endorsements from several groups and influential individuals, including the Congressional Hispanic Caucus BOLD PAC; Latino Victory Fund; María Teresa Kumar, CEO of Voto Latino; Somos Votantes; Senator Ben Ray Lujan (D-NM); Asian American Action Fund (AAAFund); AAPI Victory Alliance and Congressional Asian Pacific American Caucus (CAPAC) Chair Rep. Judy Chu (D-CA).
For a full rundown of the measures the delegates supported or opposed this week, check out The Nevada Independent's congressional vote tracker and other information below.
SEN. CATHERINE CORTEZ MASTO
Legislation sponsored:
S.4680 – A bill to amend the Internal Revenue Code of 1986 to establish a credit for the domestic production of rare earth magnets, and for other purposes.
S.4679 – A bill to amend the Federal Power Act and the Natural Gas Act with respect to the enforcement of certain provisions, and for other purposes.
S.4657 – A bill to amend the Securities Exchange Act of 1934 to establish a grant program to fund qualified investor advocacy clinics, and for other purposes.
S.4627 – A bill to include smoke in the definition of disaster in the Small Business Act, and for other purposes.
Legislation co-sponsored:
S.4681 – A bill to establish a process for expedited consideration of legislation relating to decisions by the Supreme Court of the United States.
S.4619 – A bill to provide that all persons shall be entitled to the full and equal enjoyment of the goods, services, facilities, privileges, and accommodations of financial institutions.
S.4612 – A bill to protect a person's ability to access contraceptives and to engage in contraception, and to protect a health care provider's ability to provide contraceptives, contraception, and information related to contraception.
SEN. JACKY ROSEN
Legislation sponsored:
S.4629 – A bill to amend the Carl Levin and Howard P. "Buck" McKeon National Defense Authorization Act for Fiscal Year 2015 to modify requirements relating to data centers of certain Federal agencies, and for other purposes.
Legislation co-sponsored:
S.4615 – A bill to require the Secretary of Defense to seek to engage with the Ministry of Defence of the Kingdom of Jordan for the purpose of expanding cooperation of military cybersecurity activities, and for other purposes.
REP. DINA TITUS
Legislation co-sponsored:
H.R. 8574 – To establish an interagency committee on global catastrophic risk, and for other purposes.
H.R. 8535 – To posthumously award a Congressional gold medal to Shirley Chisholm.
H.R. 8532 – To provide assistance for suspected victims and witnesses of war crimes in Ukraine, and for other purposes.
REP. SUSIE LEE
Legislation co-sponsored:
H.R. 8535 – To posthumously award a Congressional gold medal to Shirley Chisholm.
REP. STEVEN HORSFORD
Legislation co-sponsored:
H.R. 8535 – To posthumously award a Congressional gold medal to Shirley Chisholm.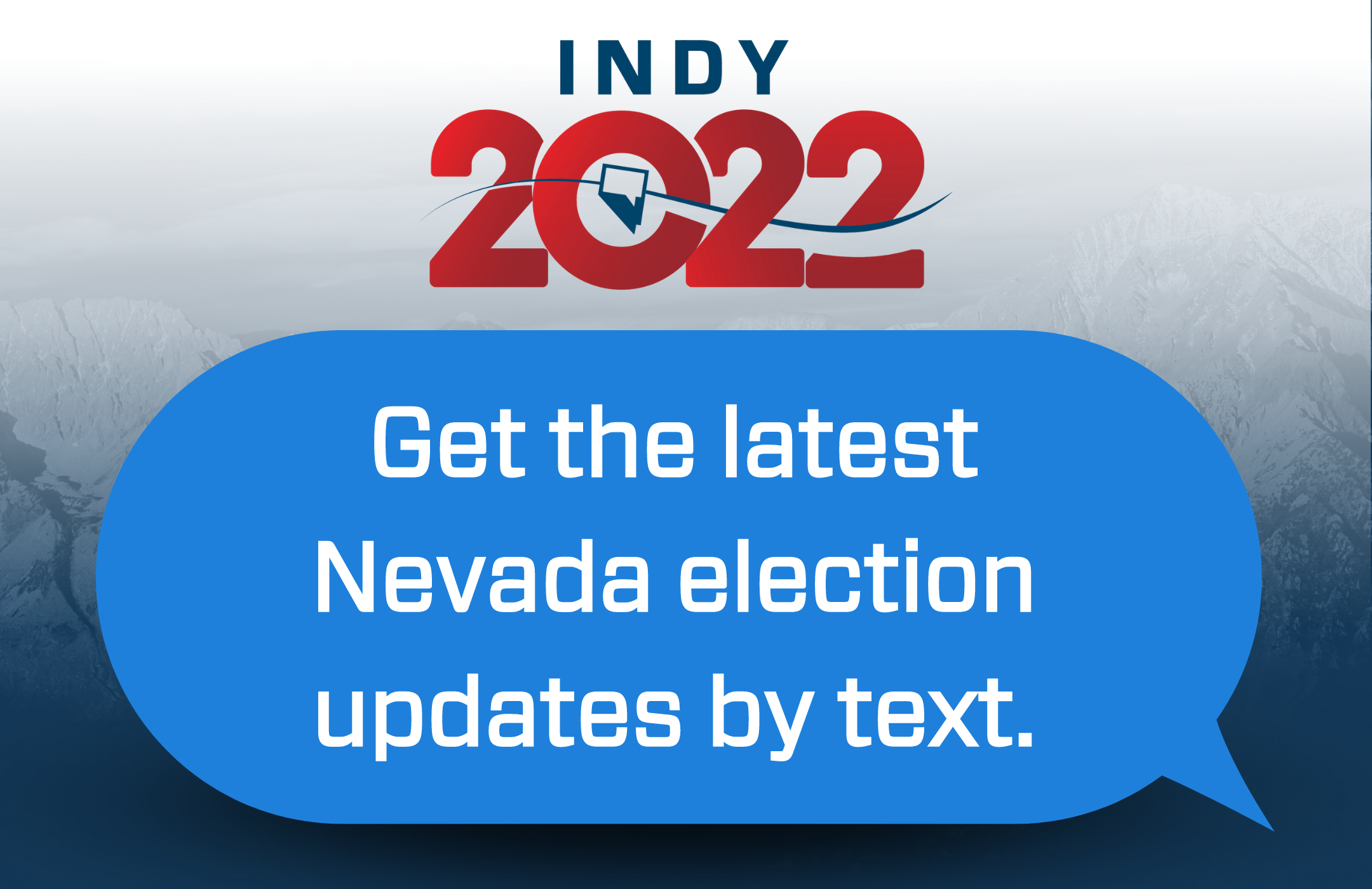 Featured Videos
Comment Policy (updated 4/20/2021): Please keep your comments civil. We reserve the right to delete comments or ban users who engage in personal attacks, use an excess of profanity, make verifiably false statements or are otherwise nasty. Comments that contain links must be approved by admin.