Indy DC Download: Cortez Masto, Lee balk at Biden plan to blunt immigration surge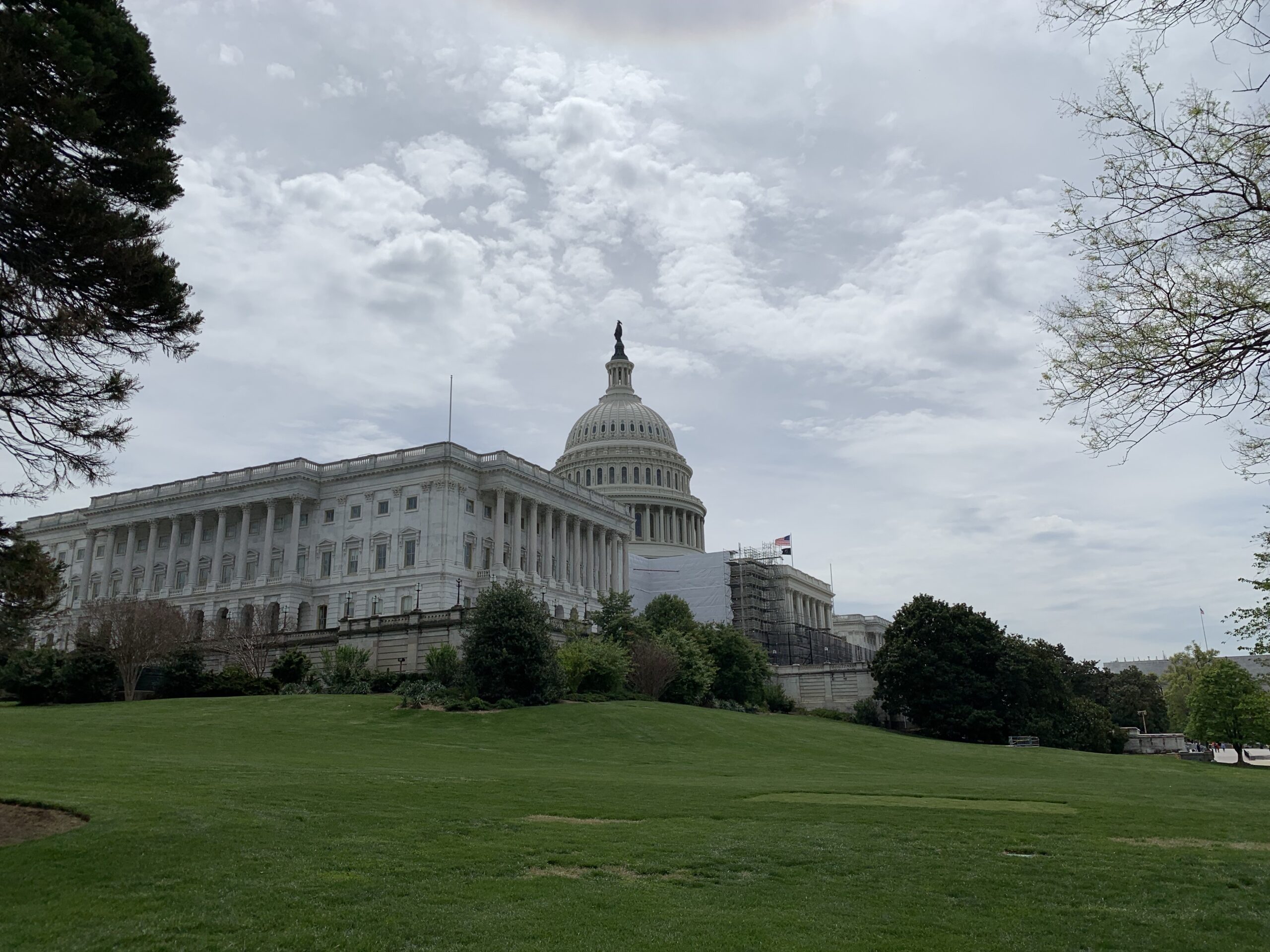 Good morning, and welcome to the Indy DC Download newsletter, a weekly look at what's going on in the nation's capital as it relates to Nevada.
If a colleague or associate emailed this newsletter to you, please click here to sign up and receive your own copy of Indy DC Download in your inbox
---
Sen. Catherine Cortez Masto (D-NV) and Rep. Susie Lee (D-NV) aren't satisfied with a new White House plan to deal with up to 18,000 border crossings a day expected after it lifts a public health policy that allows for the speedy removal of migrants, including those seeking asylum.
"Right now, I haven't seen a comprehensive plan," Cortez Masto said in a brief interview after the White House released a memo detailing its plan for when it will stop invoking the so-called Title 42 public health law.
"I don't feel like the plan that they submitted was sufficient," Lee said in a short interview. "It doesn't make me feel comfortable."
Cortez Masto and Lee are among a group of Democratic lawmakers who have called for Title 42, a 1944 public health law first used under President Donald Trump, to remain in place until the administration comes up with an effective immigration plan. Some of those critical Democrats, including Cortez Masto and Lee, face tough re-election campaigns partly because of President Joe Biden's low approval rating. 
Changing the policy would also leave Democrats open to criticism from Republicans over what the GOP has termed a "border crisis."
"Anybody who thinks that the border situation is okay, or that less is going to be more at the border, that's just incredibly tone deaf," Rep. Mark Amodei, who has called for an investigation into undocumented migrants released into the country, said in a recent interview off the House floor.
The law was used to keep COVID-19 from spreading but also allowed the government to expel migrants quickly. Under pressure from immigrant rights groups over concerns that it has short-circuited the asylum process, Biden will end the use of the law on May 23. But a recent court challenge could delay that date. On Monday, a federal judge in Louisiana temporarily blocked Biden's plan.
Under the six-pronged, 20-page plan, the Department of Homeland Security (DHS) would increase resources at the southern border, including personnel, transportation and medical support. About 23,000 U.S. Customs and Border Protection (CPB) personnel are currently working along the southern border.
On a senators-only call with Homeland Security Secretary Alejandro Mayorkas, Cortez Masto said she raised concerns about the plan's lack of detail, including how funding would be allocated to deal with the surge. She also said she wanted more specifics on how many DHS, Department of Health and Human Services and military personnel would be needed to humanely and safely process and house migrants. And she wanted details on steps the administration is taking to combat drug and human trafficking at the border. Cortez Masto has requested a follow-up meeting with Mayorkas and his staff.
Lee also questioned whether the 23,000 CPB personnel would be enough to safely process as many as 18,000 migrants a day after the policy change. According to DHS, that is up from an average of about 5,900 a day in February.
Both Nevada Democrats said the problem points to the need for Congress to pass comprehensive immigration reform.
"For the past 30 years, we've been kicking this can down the road," Lee said. "And so anyone who wants to criticize anything that's happening at the border needs to come to the table and work on comprehensive immigration reform."
Nascent talks on an immigration bill have begun in the Senate among members of the Senate Judiciary Committee led by Sen. Dick Durbin (D-IL), the panel's chairman, and Sen. Tom Tillis (R-NC).
Any compromise bill would have its best chance for passage after the election in November, according to Kerri Talbot, deputy director of the pro-immigrant advocacy group Immigration Hub.
"I'm more hopeful during the lame duck that we can have more productive bipartisan discussion," Talbot told reporters on a call Wednesday.
Titus on semiconductors
The House this week approved supply chain legislation introduced by Rep. Dina Titus (D-NV) on a 414 to 9 vote, with all but nine Republicans voting against the bill.
The bill would establish a working group for reporting on the semiconductor supply chain disruptions caused by Russia's invasion of Ukraine and develop strategies for boosting supplies of critical elements, compounds and products. The group would also monitor potential threats to the semiconductor supply chains. A shortage in semiconductors — a crucial element in manufacturing cars and consumer electronics such as smartphones — exposed the nation's vulnerability to relying on supplies abroad and contributed to driving up the prices of related goods.
"Semiconductors are vital for the smooth operation of businesses across Las Vegas, including the gaming industry which uses chips in slot machines," Titus said in a press release. "The COVID-19 pandemic placed a massive strain on the global semiconductor supply chain network, and these tensions have been further exacerbated by [Russian President Vladimir] Putin's unlawful and unprovoked invasion of Ukraine."
Frierson confirmed
The Senate voted to confirm the nomination of former Democratic Assembly Speaker Jason Frierson to serve a four-year term as U.S. attorney for Nevada.
The nomination was approved on a voice vote Wednesday after Sen. Tom Cotton (R-AR) released his hold on a handful of Department of Justice (DOJ) nominations over concerns regarding the DOJ's treatment of four U.S. Marshals.
Frierson is the first Black man to hold the post in Nevada. He resigned his Assembly post Thursday.
NASA dispute
Members of the delegation also participated in a number of hearings this week, including Amodei at an appropriations panel hearing questioning the Interior Secretary Deb Haaland on a parochial public lands matter.
Amodei voiced his frustration over Nye County's dispute with the National Aeronautics and Space Administration (NASA). The space agency, which maintains a facility in Railroad Valley, has asked the Bureau of Land Management (BLM) to withdraw nearly 23,000 acres of public land from development, including mining.
Nye County sought to be given "cooperating agency" status under the National Environmental Policy Act (NEPA), allowing influence over federal land use planning and project-level management decisions. But NASA rejected their request.
"How disrespectful to the whole NEPA process," Amodei said.
Haaland said she would have the BLM director reach out to Amodei to discuss the matter.
"I believe, very strongly, the stakeholders deserve to be heard," Haaland said.
Yucca and water recycling
Lee questioned Energy Secretary Jennifer Granholm at an appropriation subcommittee hearing about the administration's focus on temporary nuclear waste storage. Temporary storage would lessen the need for a permanent repository at Yucca Mountain, which — while legally designated, over opposition from the state, as the national repository — has not received federal funding since 2010.
Granholm said that, since the Department of Energy's (DOE) request for information on the consent-based siting issued in December, about 225 locations have applied to build temporary nuclear waste storage facilities. The DOE is evaluating the responses.
At a separate hearing, Lee questioned David Palumbo, a deputy commissioner at the Bureau of Reclamation, who assured Lee that the agency would be able to get grant funding quickly to states. The infrastructure law enacted in November included $450 million for a new grant program to help fund large-scale water recycling projects in the western U.S.
"We're very confident we've got the right folks on board now to help turn that money around expeditiously," Palumbo said.
His comments come as the water level at Lake Mead falls to historically low levels.
Solar tariffs
Lastly, Sen. Jacky Rosen (D-NV) urged Commerce Secretary Gina Raimondo to quickly dispose of a petition from California-based Auxin Solar seeking the imposition of tariffs on solar imports from Malaysia, Thailand, Vietnam and Cambodia. Rosen spoke at a Senate Commerce Committee hearing on Wednesday.
Rosen, who opposed the recent extension of solar panel tariffs initially imposed under President Donald Trump, said that the new petition has already hurt solar industry projections and threatened more than 6,000 jobs in Nevada.
Raimondo said she must "have a fulsome investigation" under existing law, but would move "as fast as possible, consistent with the statute to conduct that investigation."
The Commerce Department has until Aug. 29 to make a preliminary determination in the case.
For a full rundown of the measures the delegates supported or opposed this week, check out The Nevada Independent's congressional vote tracker and other information below.
SEN. CATHERINE CORTEZ MASTO
Legislation sponsored:
S.4078 – Lowering FUEL Costs Act of 2022
S.4077 – A bill to reauthorize programs of the Economic Development Administration, and for other purposes.
Legislation co-sponsored:
S.4119 – RECA Extension Act of 2022
S.4105 – A bill to treat certain liquidations of new motor vehicle inventory as qualified liquidations of LIFO inventory for purposes of the Internal Revenue Code of 1986.
SEN. JACKY ROSEN
Legislation sponsored:
S.4086 – Increasing Small Business Retirement Choices Act
Legislation co-sponsored:
S.4119 – RECA Extension Act of 2022
REP. DINA TITUS
Legislation sponsored:
H.R. 7636 – To amend title 40, United States Code, to require the Administrator of General Services to procure the most life-cycle cost effective and energy efficient lighting products and to issue guidance on the efficiency, effectiveness, and economy of those products, and for other purposes.
H.R. 7590 – Economic Development Promotion and Resiliency Act
Legislation co-sponsored:
H.R. 7585 – To improve the health of minority individuals, and for other purposes.
REP. STEVEN HORSFORD
Legislation co-sponsored:
H.R. 7585 – To improve the health of minority individuals, and for other purposes.
This story was updated on May 2, 2022, at 10:38 a.m. to note that Rep. Dina Titus's (D-NV) bill to monitor and improve the semiconductor supply chain was approved by the House 414 to 9.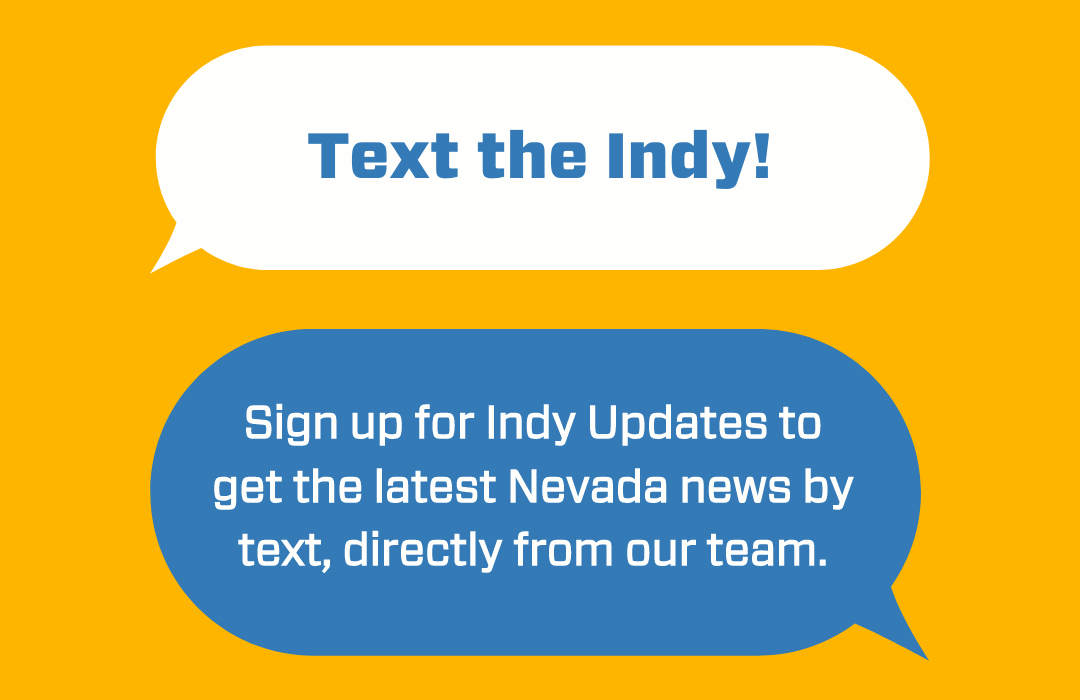 Featured Videos