Indy DC Download: Cortez Masto teams up with Manchin on a bipartisan path for revamping 1872 mining law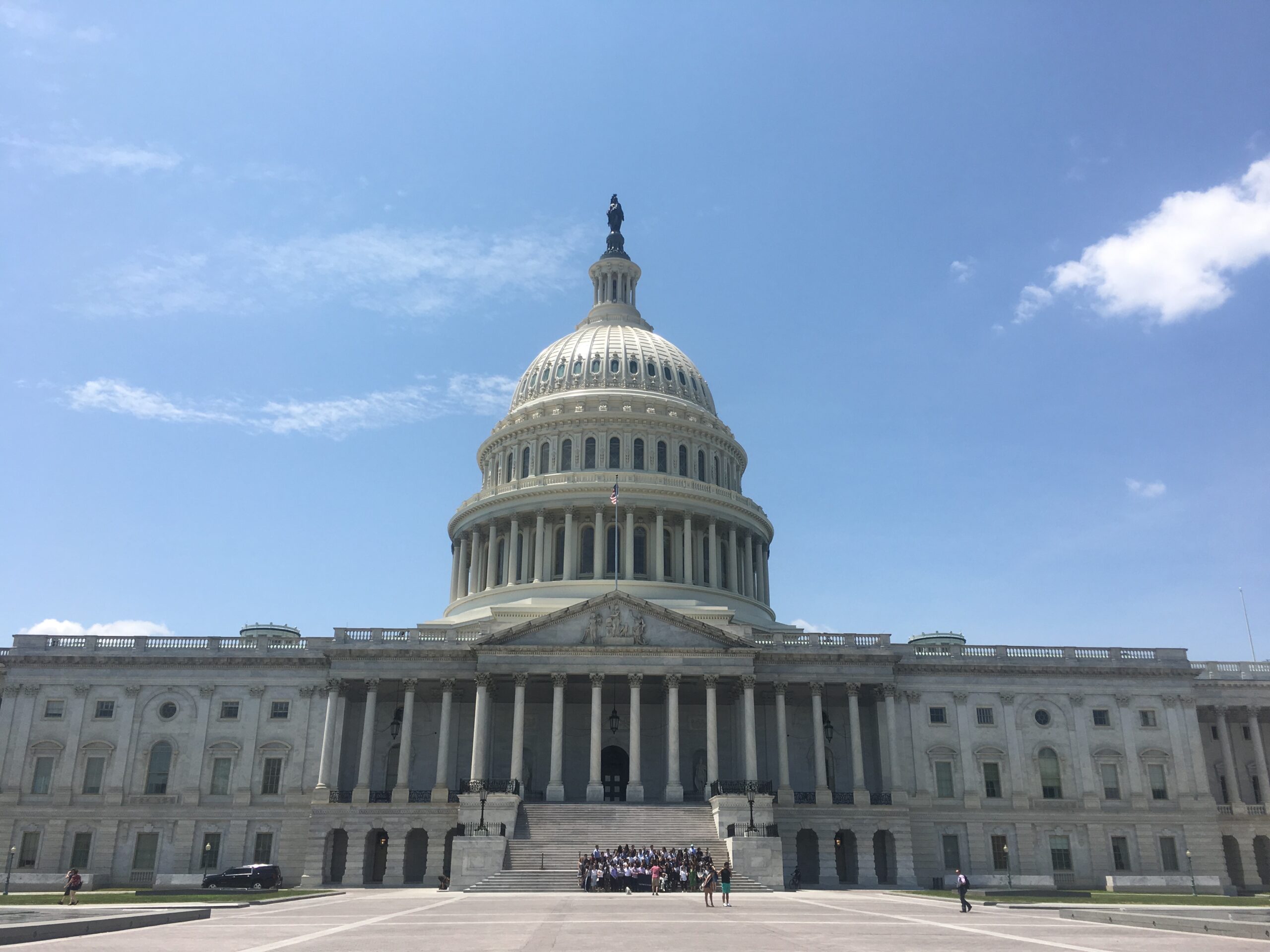 Good morning, and welcome to the Indy DC Download newsletter, a weekly look at what's going on in the nation's capitol as it relates to Nevada.
If a colleague or associate emailed this newsletter to you, please click here to sign up and receive your own copy of Indy DC Download in your inbox.
A U.S. House-proposed hard rock mining royalty may not end up in the final version of the Democrats' social spending bill after Sen. Catherine Cortez Masto (D-NV) secured support from Sen. Joe Manchin (D-WV) for revamping federal mining law in cooperation with Republicans.
At a hearing on the 1872 mining law on Tuesday, Manchin, the chairman of the Senate Energy and Natural Resources Committee, committed to working with the GOP, the mining industry and others to rewrite the law to include a new royalty on mines on federal lands. Currently, none exists, which contrasts with mines on private and state lands.
"It's been more than 13 years since this committee has held hearings on mining reform," Manchin said, adding that the hearing was held at Cortez Masto's request.
"I know we can pursue mining reform responsibly, bearing in mind mining's importance to our national defense and economic security," Manchin continued. "That includes making sure that taxpayers are getting a fair return on these federal resources."
In an interview Thursday, Cortez Masto said she told the mining industry that "the reform is going to happen," and that the best legislative result would come from a bipartisan approach with hearings and negotiations among the interested parties.
"This is how it should be, this is the beginning of it," Cortez Masto said, paraphrasing comments by Sen. Lisa Murkowski (R-AK) at the hearing.
"So for me it's pulling everybody together now and figuring out what that reform looks like," Cortez Masto continued.
That approach contrasts with including a mining royalty and other reforms in the Build Back Better Act, which is the multi-trillion-dollar Democratic social safety net package. Democrats are using the budget reconciliation process to pass the bill so that it can be approved on a simple majority in the Senate and avoid the need to get votes from 10 GOP senators to overcome a filibuster.
Besides taking issue with the use of the reconciliation process and having had no input in the package, the GOP does not support the Democrats' social spending proposals, giving the bill virtually no chance of getting any Republican votes.
Last month, the House Natural Resources Committee approved its $25.6 billion portion of the reconciliation package, which included an 8 percent royalty on new mines and a 4 percent royalty on existing mines, both on gross income. The panel said that the new royalty would raise $2 billion over 10 years.
The House would also impose a so-called reclamation fee of 7 cents per ton of material displaced from a mine site to pay for remediation work on abandoned mine lands.
At Tuesday's hearing, Cortez Masto said she opposed the House proposal because it would hurt Nevada's economy given that the federal government manages more than 85 percent of the state's land. She also said that the expedited reconciliation plan would not provide the time or transparency for a satisfactory process.
"I oppose the reform...that was put forward in the House of Representative, because, one, that legislation would have an unfair outsized impact on the state of Nevada where most of the land is owned by the federal government, and it imposes taxes on federal land," Cortez Masto said. "But, more importantly, moving this type of reform through a short-term budget process would create uncertainty for the industry, and an uncertainty that supports thousands of jobs across the country."
After the hearing, Cortez Masto said the Senate version of the reconciliation package would not include the House mining provision.
With the need to get all 50 Democratic senators to agree on the reconciliation bill, Cortez Masto's and Manchin's opposition likely keep the House mining provision out of the final bill.
Nevada Gold Mines
Nevada's most significant player in the mining industry is Nevada Gold Mines, a joint venture between Barrick Gold Corp. and Newmont Corp. Headquartered in Elko, the mines comprise the single largest gold-producing complex globally and directly provide more than 7,000 jobs in the state plus another 4,000 indirectly through contractors and local supply chains.
Gold mining is the largest hard rock mining activity on federal lands, according to a 2020 estimate by the Congressional Budget Office. Most of that is in Nevada, and 85 percent of that is from Nevada Gold Mines, Rich Haddock, Barrick's chief counsel, told the committee Tuesday.
Haddock said the company supports a royalty, but it has to be a net royalty. He argued that gold and other minerals have to be processed once found and pulled out of the ground, unlike coal. Those exploration and processing costs make a gross royalty prohibitive given the fluctuation in prices and threaten a mine's financial viability and competitiveness.
"In the case of most gold mining, and for that matter in the case of other minerals like copper, when you discover a deposit that rock has no value," Haddock said in response to a question from Cortez Masto, adding that there is a myriad of ongoing costs that don't produce value until the end of the process.
"Then after you discover it, you have to do numerous studies on all kinds of chemical parameters, physical parameters, and try to figure out how to turn that rock into a sellable product," Haddock continued.
Katie Sweeney of the National Mining Association said that the exploration costs are considerable, which is why a 7 cent fee on displaced material proposed by the House — called a "dirt tax" by Cortez Masto and Republicans at the hearing — would be financially debilitating for the industry.
"There are years of exploration activities that take place before you would even know whether you have an economically valuable deposit," Sweeney said.
Other issues in the mining reform debate include liability for environmentalists that seek to clean up abandoned mines and the need for more federal funding for reclamation, according to Chris Wood, who leads Trout Unlimited, a national nonprofit dedicated to cleaning up rivers and streams.
"When groups such as Trout Unlimited, groups that have no legal or historic interest in creating the abandoned mine waste, want to clean up these mines, we become part of what the lawyers call the chain of custody," Wood told the panel. "That means that we could spend a few hundred thousand dollars to improve a stream from 25 percent of water quality standards, all the way up to 90. It might cost another million or two to get that extra 10 percent increment, and today's law would allow either the government or a person who decides to file a citizen suit to come after us for the rest."
Debt ceiling
Meanwhile, the Senate approved legislation that would raise the statutory debt through Dec. 3.
The bill was approved on a party-line 50 to 41 vote with both Cortez Masto and Sen. Jacky Rosen (D-NV) backing the measure.
But the real drama was in the preceding vote, which needed 10 GOP senators to vote to overcome a filibuster to advance the measure, a deal reached after a couple of days of negotiating between Senate Minority Leader Mitch McConnell (R-KY) and Senate Majority Leader Chuck Schumer (D-NY).
In the end, Republicans put up 11 'aye' votes to clear the procedural hurdle 61 to 38.
The House is scheduled to take up the bill as soon as Tuesday, well ahead of the Oct. 18 deadline, when Treasury Secretary Janet Yellen said the debt limit would be hit and the nation could default on its obligations.
The deal comes after McConnell had pledged not to provide any votes to raise the debt ceiling, in part, because Republicans believe it would help Democrats pass their multi-trillion-dollar Build Back Better Act.
But fearing an economic crisis triggered by a U.S. default, McConnell helped broker the short-term deal and sought to provide 10 GOP votes to advance the bill. He argued that the agreement gives Democrats time to pass another reconciliation bill that would allow an increase without GOP help.
But Schumer and House Speaker Nancy Pelosi (D-CA) oppose using the reconciliation process for the debt ceiling. They believe that Republicans should vote to raise the limit because the debt was incurred under former President Donald Trump, including the 2017 GOP tax cuts.
While McConnell allowed for a short-term extension, a path for a long-term extension remains elusive, with another debt fight expected.
Dec. 3 is the deadline for the short-term deal. Still, the Treasury Department can declare a "debt issuance suspension period" and take "extraordinary measures" to borrow additional funds for a period without breaching the debt ceiling. That could kick the drop-dead deadline to sometime in February.
Miscellany
Rosen mixed it up on the Senate floor with Sen. Rand Paul (R-KY) over funding for Israel's Iron Dome, the missile defense system that protects the nation from frequent rocket attacks.
Rosen, who founded the Senate Bipartisan Task Force for Combating Antisemitism, went to the floor to request that the Senate immediately pass a House-approved bill providing $1 billion for Iron Dome. Paul objected and argued that while he supports Israel and Iron Dome, the funding should be offset with cuts to other programs in the federal budget.
"Mr. Paul's objection is unacceptable," Rosen said. "He knows it's unacceptable. This is no time for political games. It could jeopardize support for our allies and people in need of lifesaving assistance."
The House approved the measure 420 to 9.
Meanwhile, Attorney General Aaron Ford participated in a press conference Monday hosted by Planned Parenthood of the Rocky Mountains on the abortion rights landscape.
Ford called the current fight over abortion "one of the greatest legal battles of our generation."
He touted his office's effort on the abortion rights front, including filing amicus briefs with other states supporting the Department of Justice's challenge to Texas' six-week abortion ban law and challenging South Carolina's law banning most abortions after the detection of a fetal heartbeat. His office also joined with other states against a Mississippi law banning most abortions after 15 weeks. The U.S. Supreme Court is scheduled to hear arguments in the Mississippi case on Dec. 1.
"The American people do not support these shameful attempts to return to a period in which bodily autonomy was not legally recognized, and which abortions were driven into the shadows and made more dangerous," Ford said. "I want to assure Nevadans against these and assure them that challenges like these have no effect in their state on their rights in the Silver State."
He noted that Nevada has a history as a pro-choice state. In 1990, voters approved a ballot measure reaffirming the allowance of abortion up to 24 weeks. More than 60 percent of voters supported the measure.
Approval of the ballot question also prevented the Legislature from changing the law. Only a "direct vote by the people" can amend the state's abortion law.
For a full rundown of the measures the delegates supported or opposed this week, check out The Nevada Independent's congressional vote tracker and other information below.
SEN. CATHERINE CORTEZ MASTO
Legislation co-sponsored:
S.2985 – A bill to establish the Truth and Healing Commission on Indian Boarding School Policies in the United States, and for other purposes.
SEN. JACKY ROSEN
Legislation sponsored:
S.2925 – Strategic Planning for Emergency Medical Manufacturing Act
Legislation co-sponsored:
S.2985 – A bill to establish the Truth and Healing Commission on Indian Boarding School Policies in the United States, and for other purposes.
S.2962 – A bill to amend the Mineral Leasing Act to ensure market competition in onshore oil and gas leasing, and for other purposes.S.2937 – A bill to authorize humanitarian assistance and civil society support, promote democracy and human rights, and impose targeted sanctions with respect to human rights abuses in Burma, and for other purposes.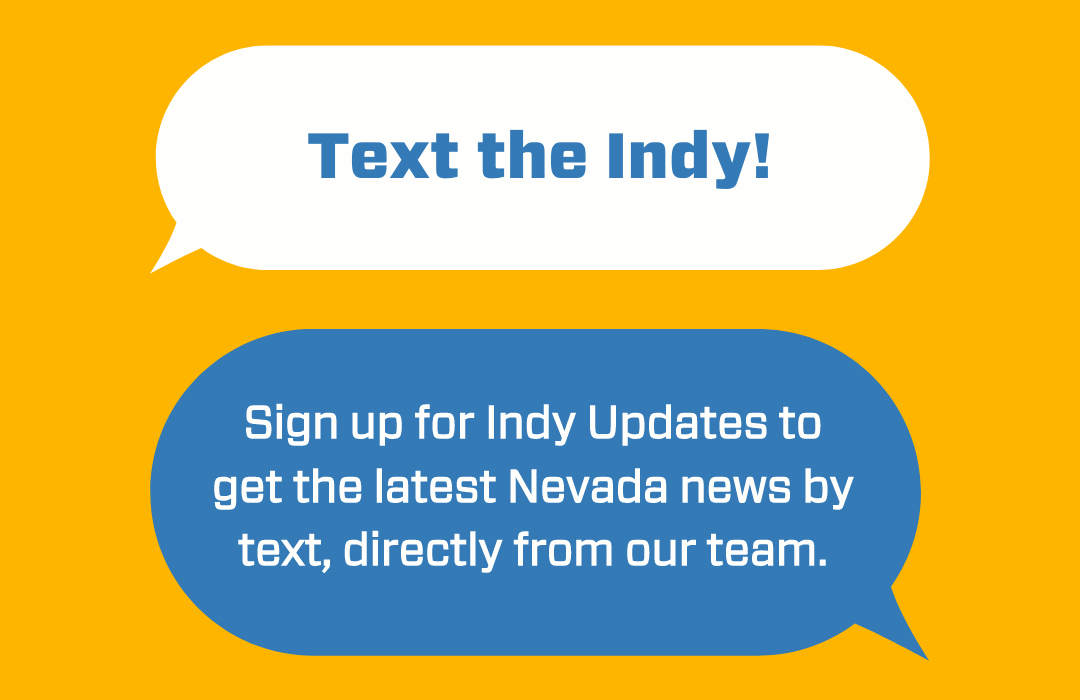 Featured Videos