Indy DC Download: DNC panel could meet again before August meeting to decide early primary states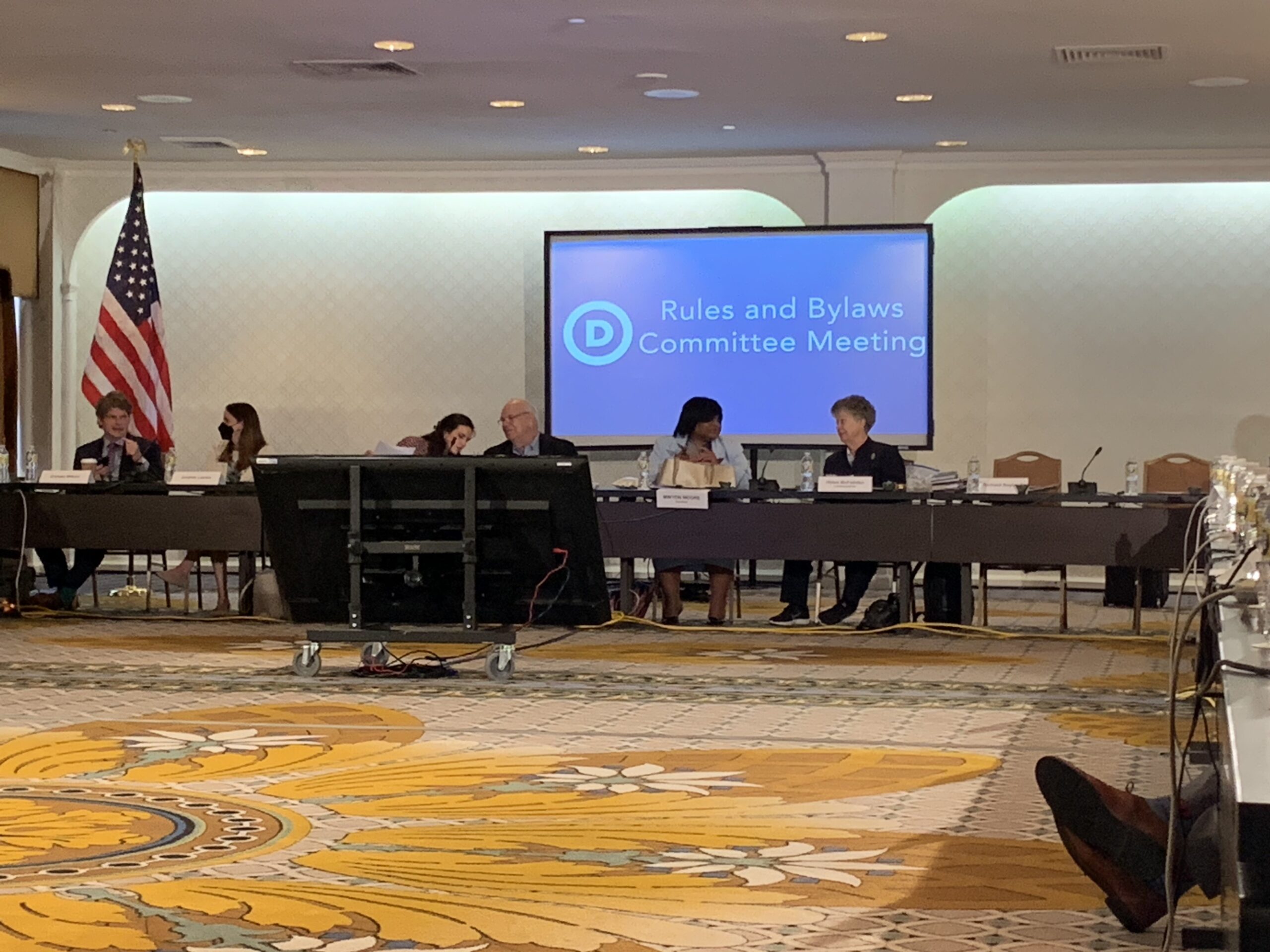 Good morning, and welcome to the Indy DC Download newsletter, a weekly look at what's going on in the nation's capital as it relates to Nevada.
If a colleague or associate emailed this newsletter to you, please click here to sign up and receive your own copy of Indy DC Download in your inbox.
---
Democratic Party officials are considering adding another meeting before gathering in August to decide which states will be allowed to hold early primaries beginning in the 2024 cycle, including which states will go first.
The meeting would likely take place the week of July 17, according to James Roosevelt, the co-chair of the Democratic National Committee's (DNC) Rules and Bylaws Committee (RBC).
"There's a lot for us to discuss among ourselves, I think, before our meeting in August," Roosevelt said at an RBC meeting Friday in Washington, D.C.
The panel is also gathering more detailed information from states to provide the 32 members of the committee, which will select up to five states to hold early primaries. The RBC is scheduled to meet on Aug. 5-6, when it will likely make its decisions on which states will hold early primaries and the order. The full DNC will take up the panel's recommendations at its September meeting.
The meeting comes after 16 states, including Nevada, and Puerto Rico made presentations to the committee last month. The Silver State has gone third behind Iowa and New Hampshire in recent primary cycles but is pushing to go first beginning in 2024. South Carolina has traditionally gone fourth, the last state in the DNC's early window.
The main criteria the RBC is evaluating are diversity, competitiveness and feasibility of holding a contest. Nevada Democrats have argued that the state is uniquely aligned with the RBC's goals.
And during the committee's discussion on the primary calendar Friday, some members of the panel indicated that they agreed with Nevada officials, though they did not explicitly endorse any state.
"Why can't we do more of what we've already seen to be successful?" said Tonio Burgos from New Jersey. "I think Nevada and South Carolina have been extraordinarily successful. And I think we can do more of it."
Nevada first became an early state in the 2008 cycle, part of the legacy of late Democratic Sen. Harry Reid, who pushed for the state's inclusion in the early window. The current push is led by former Reid staffers, including Rebecca Lambe, his longtime political adviser, in partnership with the Nevada Democratic Party.
The panelists said they want the early states to act as a crucible that will best prepare the Democratic candidate for victory in the general election. They pointed to the fact that the current four early contests have combined to pick the winner of the popular vote since 2008.
And members from Iowa and New Hampshire — the current first and second states — underscored that success as they warned against any change to the calendar that would not yield a better result.
"I really want the best process possible," said Scott Brennan of Iowa. "We want the strongest nominee possible. I just keep coming back to 'shame on us if we change a process that's resulted in victories, for the sake of change.'"
Joanne Dowdell of New Hampshire, possibly Nevada's biggest rival to go first, warned of a potential adverse effect on the midterms in November but did not elaborate.
"Any change really could negatively impact the outcome of this midterm election," Dowdell said. "While this is a process for 2024, our decision can have an impact, not only in my state, but in other states around the country."
Sen. Maggie Hassan (D-NH) is in one of the toughest Senate races this cycle. Hassan and Sen. Jeanne Shaheen (D-NH) delivered the state's presentation to the RBC last month.
But Leah Daughtry of New York argued that change is warranted given that Iowa and New Hampshire are not as diverse as the country.
"The Democratic electorate has changed sufficiently that people in communities where I go want to know why the lineup is the way our lineup is and why the earliest states don't reflect the base of the Democratic Party," Daughtry said. "So I think it warrants change, it warrants examinations. I don't think it's an exercise in futility, or in exasperation, to say that it's time to consider some change to our process."
Mo Elleithee of the District of Columbia agreed, arguing that involving more underrepresented constituencies, such as Latinos, African-Americans and Asian and Pacific Islanders, in the process early will strengthen candidates.
"We all see if elections are changing, demographics are changing, coalitions are changing and if we don't get voters in these new coalitions, in these changing coalitions in some of these newly emerging battleground states, if we don't get them our candidates earlier in the process, we're putting ourselves at a disadvantage," Elleithee said. "We're tying our hands, we're actually making our candidates weaker."
For a full rundown of the measures the delegates supported or opposed this week, check out The Nevada Independent's congressional vote tracker and other information below.
Featured Videos
Comment Policy (updated 4/20/2021): Please keep your comments civil. We reserve the right to delete comments or ban users who engage in personal attacks, use an excess of profanity, make verifiably false statements or are otherwise nasty. Comments that contain links must be approved by admin.