Indy DC Download: House Democrats pass innovation bill, GOP complains of no input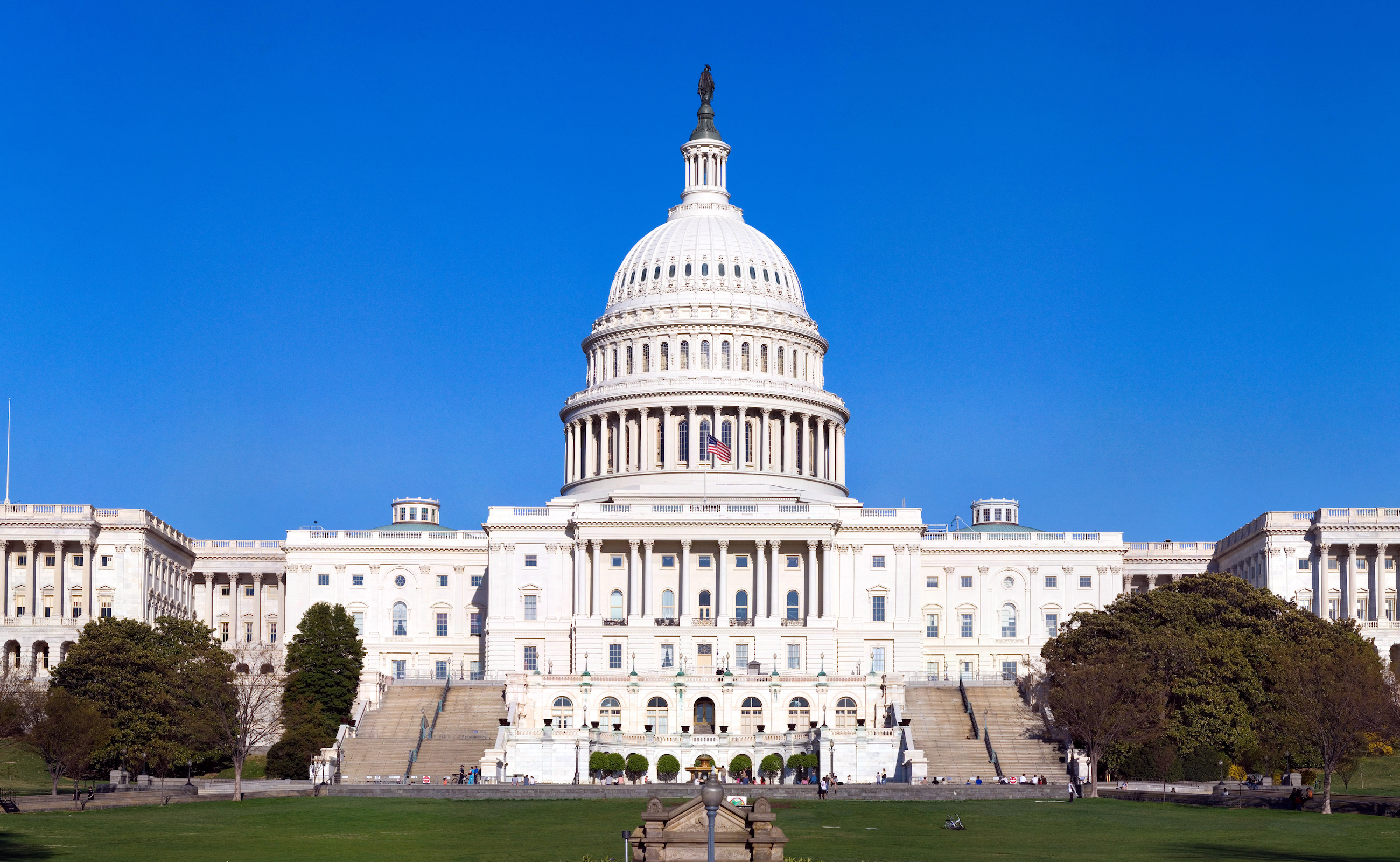 The House approved a global competition and supply chain resiliency package as the Senate considered nominations while preparing for a Supreme Court confirmation fight.
The House approved the innovation bill, known as the America COMPETES Act, 222 to 210, with Nevada's House Democrats backing the measure. The bill includes $52 billion to encourage domestic semiconductor manufacturing and $45 billion to improve the nation's supply chains.
The package also includes language for $250 million to help fund Brand USA, which markets travel to the U.S. abroad. Funding for the program comes from private donations and fees charged to international visitors registering for visas to enter the U.S., which had dried up due to the pandemic.
The measure also includes a provision to give the marijuana industry access to banks and financial services, something supported by all four of Nevada's House members.
But the legislation was opposed by most Republicans, including Rep. Mark Amodei (R-NV) who, in an interview before the bill passed, argued that Democrats wrote it without any Republican input and missed a chance for bipartisanship.
"Listen, it's got their agenda in it and so they're gonna marshal their troops. And it's like, 'well, here it is, you can see it and then we'll tell you when you can come in and vote 'no' on it," Amodei said.
The House and Senate will next form a conference committee to iron out differences between their respective versions. In June, the Senate approved its bill, which would provide about $200 billion over five years for technology research to better position the nation against China.
"It is past time that Congress finalized this important piece of legislation and sent it to the President's desk for signature," Sen. Catherine Cortez Masto (D-NV) said in a statement from her office.
The bill could also benefit Nevada's tech sector, which has increased in recent years, including through an Apple data center in downtown Reno and the growing Tahoe-Reno Industrial Center (TRIC) in Storey County. TRIC is home to the Tesla Gigafactory and a Switch data center, among other firms.
SCOTUS pick
Preliminary meetings have been taking place as Republicans and Democrats get ready for confirmation hearings in the Senate Judiciary Committee.
Cortez Masto and Rosen both said they await Biden's nominee and plan to do their due diligence before voting on the nomination when it comes before the full Senate. Biden said he would name a nominee by the end of the month.
Rosen, according to her office, has been in touch with the White House on the Supreme Court nomination, including a phone conversation this week with Vice President Kamala Harris.
Democrats, which control 50 votes in the Senate, could confirm a nominee on a simple majority, with Harris breaking a tie vote. But Biden has signaled he may want GOP votes. He has reached out to Senate Minority Leader Mitch McConnell (R-KY).
Sen. Lindsey Graham (R-SC), a member of the judiciary panel, told reporters that Biden's decision on who to nominate depends on the audience he is looking to please.
"If the audience is left, that would dictate one path," Graham said after the Judiciary Committee Republicans met with McConnell.
Graham has spoken favorably of the group of candidates that have emerged, including Judge Michelle Childs from South Carolina and others confirmed with Republican support.
"This group of ladies who could do the best with Republicans, that's another path," Graham said.
Jan. 6 investigation
Campaign officials for former President Donald Trump planning to overturn the 2020 election results described Nevada as "extremely problematic" in carrying out an elector-switching scheme.
Nevertheless, the group of would-be electors for Trump went through with a non-binding ceremony on the state capitol steps weeks later. The problem was a 2013 law that requires the state to cast its six electoral college votes for the winner of the election.
The comment came in a memo released by The New York Times Tuesday, outlining the plan to have officials from six swing states file alternate slates of electors "so that the voted might be eligible to be counted if later recognized (by a court, the state legislature, or Congress) as the valid ones that actually count in a presidential election."
The Jan. 6 committee is investigating the causes and run-up to the insurrection, including the false electors scheme. The panel recently subpoenaed Nevada Republican Party Chair Michael McDonald, Nevada's Republican Party National Committee member Jim DeGraffenreid, and other GOP officials from the five other states who participated as alternative electors.
In D.C. for the National Governors Association winter meeting, Democratic Gov. Steve Sisolak reiterated to The Washington Post that he believes the group committed a crime.
Sisolak's comments came after Rep. Mark Amodei (R-NV) recently told The Nevada Independent that their effort amounts only to an act of political speech, no more, no less.
Miscellany
Sen. Jacky Rosen (D-NV) was disappointed in the White House's announcement Friday to extend tariffs on solar panels for another four years, citing the need to protect about 6,000 jobs in Nevada.
"[T]he overall decision to extend these harmful tariffs is disappointing and remains the wrong approach because it will harm America's clean energy economy by unnecessarily hindering domestic solar projects and raising costs, while failing to incentivize domestic manufacturing," Rosen said in a press release.
The Trump administration imposed the tariffs, set to expire next week and intended to boost domestic production. But that has failed to materialize. According to the Solar Energy Industries Association (SEIA), the tariffs have led to the loss of more than 62,000 jobs nationwide and 10.5 gigawatts of foregone solar deployment.
Rosen praised the Biden administration for exempting bifacial solar panels, which produce power from both sides and are best suited for larger utility-scale projects. She had previously led a group of seven other senators in writing to Biden, urging him to end the tariffs.
Rep. Susie Lee (D-NV) reiterated her support for abortion rights following an op-ed by Bishop George Thomas, leader of the Diocese of Las Vegas, who asked that Catholic politicians who support abortion access refrain from taking communion.
"[M]y faith – or anyone else's – should not dictate whether or not a woman has the chance to make her own health care decisions," Lee said in a statement from her office. "But the reality is, extremist politicians are forcing their beliefs onto others and chipping away at a woman's fundamental right to choose what is best for her and her family – a right that was established 49 years ago in the landmark case, Roe. V. Wade."
Thomas's op-ed was spurred by one Lee wrote calling for Congress to codify abortion protections with a new law. Lee's op-ed comes as the Supreme Court weighs the constitutionality of a Mississippi law banning most abortions after 15 weeks. Upholding the state law would overturn Roe, which said the Constitution protected abortion access.
The issue has also come up for Biden and other Catholic politicians. After visiting with the Pope in October, Biden said he had been assured that it was alright to continue to receive the sacrament.
Lee and Rep. Dina Titus (D-NV) signed on to a letter with 20 other House Democrats calling on Biden to keep provisions to address climate change in the Build Back Better Act.
"The $555 billion in climate investments that passed the U.S. House of Representatives as part of the Build Back Better Act will help our nation meet the test of cutting climate pollution in half by 2030, a goal that you set and that science and justice require," the letter said.
The package has stalled in the Senate, where Sen. Joe Manchin (D-WV) has held up that measure over its cost and the possible effect on inflation.
For a full rundown of the measures the delegates supported or opposed this week, check out The Nevada Independent's congressional vote tracker and other information below.
SEN. CATHERINE CORTEZ MASTO
Legislation co-sponsored:
S.3538 – EARN IT Act of 2022
SEN. JACKY ROSEN
Legislation co-sponsored:
S.3570 – A bill to establish a grant program within the Department of Labor to support the creation, implementation, and expansion of registered apprenticeship programs in cybersecurity.
REP. DINA TITUS
Legislation co-sponsored:
H.R.6583 – To amend titles II and XVIII of the Social Security Act to eliminate the disability insurance benefits waiting period for individuals with disabilities, and for other purposes.
H.R.6546 – To direct the Secretary of Transportation to establish a Wireless Electric Vehicle Charging Grant Program, and for other purposes.
REP. SUSIE LEE
Legislation sponsored:
H.R.6588 – To establish a grant program within the Department of Labor to support the creation, implementation, and expansion of registered apprenticeship programs in cybersecurity.
Legislation co-sponsored:
H.R.6537 – Pell Grant Sustainability Act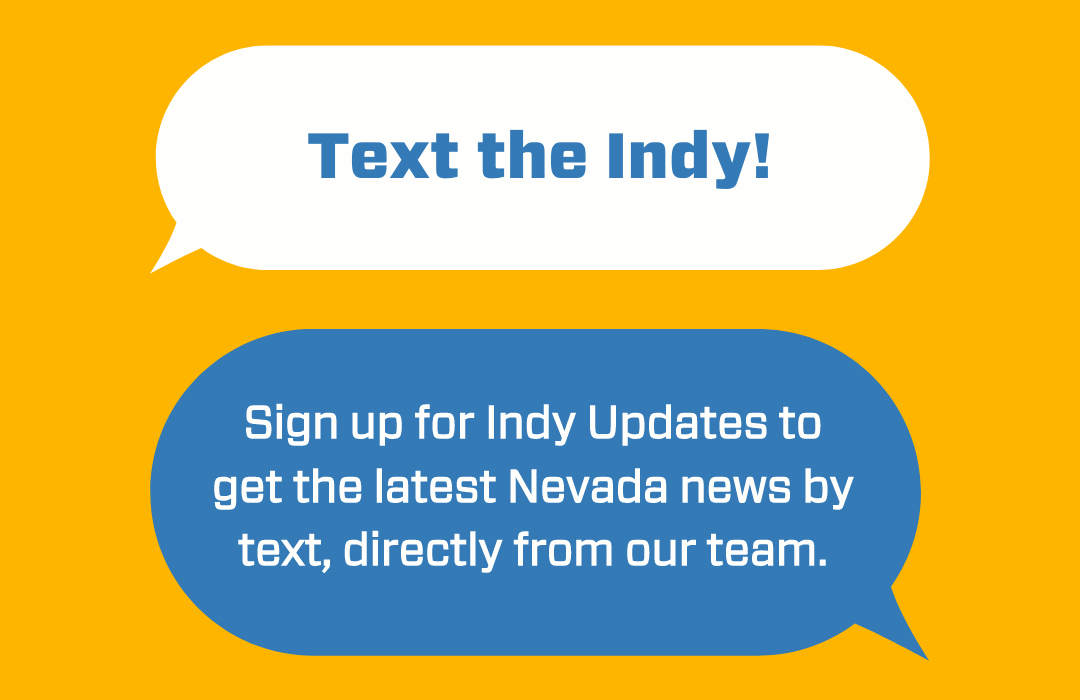 Featured Videos
Comment Policy (updated 4/20/2021): Please keep your comments civil. We reserve the right to delete comments or ban users who engage in personal attacks, use an excess of profanity, make verifiably false statements or are otherwise nasty. Comments that contain links must be approved by admin.