NV GOP leaders subpoenaed by Congress over role in fake elector scheme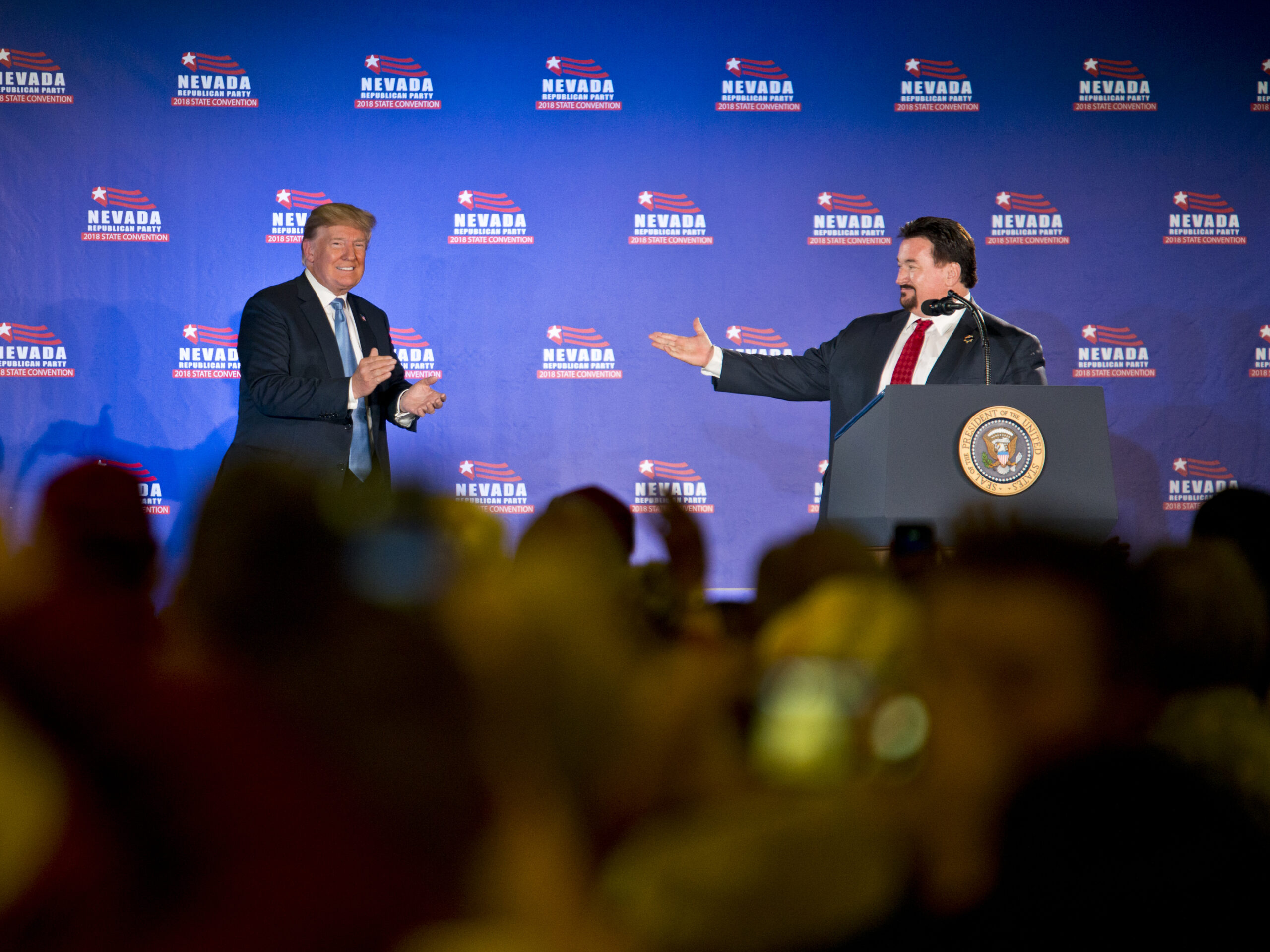 Two top Nevada Republican Party officials, including state party Chair Michael McDonald, are being subpoenaed by a congressional committee investigating the Jan. 6 attempted insurrection for their role in an effort to submit illegitimate documents purporting to pledge the state's electoral votes to Donald Trump.
The subpoenas, issued Friday, name McDonald and Nevada's Republican Party National Committee member Jim DeGraffenreid along with other state-level GOP officials who participated as "alternative electors" and sent bogus Electoral College certificates to Congress as part of the Trump campaign's effort to block certification of Joe Biden's victory in the presidential race.
"We believe the individuals we have subpoenaed today have information about how these so-called alternate electors met and who was behind that scheme," Committee Chair Rep. Bennie G. Thompson (D-MS) said in a statement. "We encourage them to cooperate with the Select Committee's investigation to get answers about January 6th for the American people and help ensure nothing like that day ever happens again."
The subpoenas for McDonald and DeGraffenreid request that they appear before the committee for a deposition on Feb. 24, and produce documents about their "role and participation in the purported slate of electors casting votes for Donald Trump and, to the extent, relevant, your role in the events of January 6, 2021." The documents are required to be produced by Feb. 11.
The Nevada Republican Party did not immediately reply to an email Friday seeking comment. McDonald told the Las Vegas Review-Journal last week that the attempted insurrection on Jan. 6 by pro-Trump rioters was "unforseen circumstances," and declined to say whether the party's attempt to submit false electors was directed by the national Trump campaign.
"Obviously I don't think anybody saw what was going to take place or would ever in their wildest dreams assume that there would be any type of actions where someone would storm the Capitol and disrupt Congress in their votes," he told the newspaper.
Other subpoenas were issued to state Republican party chairs and secretaries in Arizona, Georgia, Michigan, New Mexico, Pennsylvania and Wisconsin — all of whom submitted illegitimate electoral documents that did not align with the results of their states' popular vote. Subpoenas to appear were not issued to the other "alternative elector" participants — Durward James Hindle III, Jesse Law, Shawn Meehan and Eileen Rice.
McDonald and DeGraffenreid were among a group of "electors" who held a signing ceremony outside of the Legislature in Carson City in December 2020 (on the same day the state's actual electors met) that purported to pledge the state's six electoral votes to Donald Trump. The documents they signed were submitted to the secretary of state, Congress and the National Archives.
The alternate signing ceremony (which was livestreamed by a pro-Trump media outlet and advertised by the party) and submission of electoral documents was largely viewed as a publicity stunt with no legal weight. The state Supreme Court certified the results of the state's presidential election results on Nov. 24, and on Dec. 14, 2020 — the same day as the state Republican Party's signing ceremony — electors for Joe Biden gathered via Zoom to cast their ballots for Joe Biden and Kamala Harris, who won the state by more than 33,000 votes.
No evidence of widespread voter fraud has been substantiated by Republican Secretary of State Barbara Cegavske.
Activities by state-level Republican parties to submit slates of "alternative electors" have received renewed interest amid news that a congressional panel investigating the Jan. 6 insurrection is looking into them as it attempts to retrace the former president's state-level efforts to subvert the election.
Those documents were initially obtained by left-leaning watchdog group American Oversight in March 2021.
Nevada Attorney General Aaron Ford, a Democrat, has said the filing of false electoral certificates last year is "on our radar," but has declined to confirm or deny whether there is an ongoing state-level investigation into the matter.