Indy DC Download: House Democrats send Biden $700 billion tax, climate and health care bill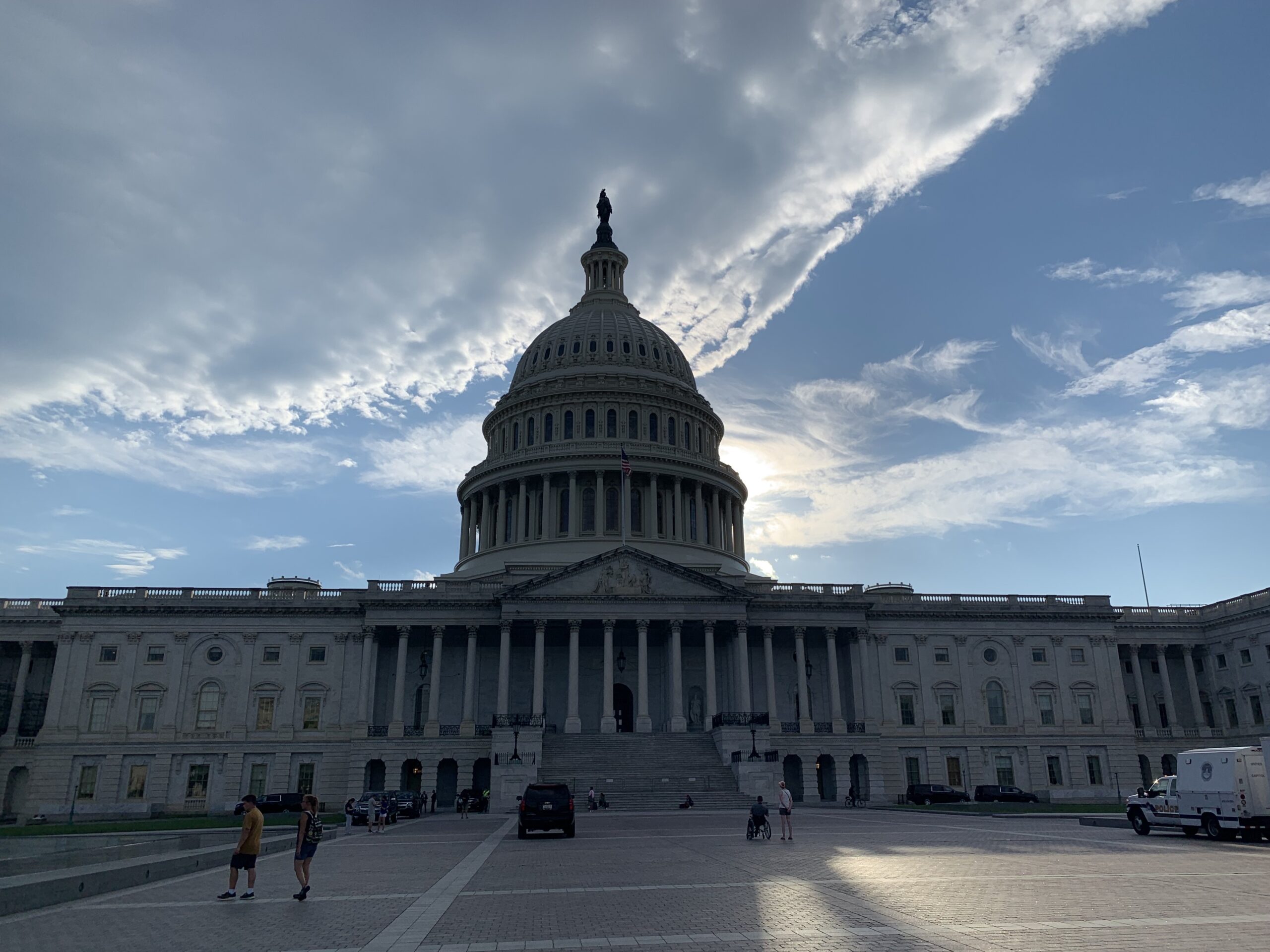 Good morning, and welcome to the Indy DC Download newsletter, a weekly look at what's going on in the nation's capital as it relates to Nevada.
If a colleague or associate emailed this newsletter to you, please click here to sign up and receive your own copy of Indy DC Download in your inbox.
---
The House passed the Democrats' far-reaching tax, climate and health care package on a party-line vote Friday, keeping pandemic-era premium subsidies for another three years for more than 90,000 Nevadans once President Joe Biden signs the legislation into law.
Health insurance premium subsidies enacted in the 2021 American Rescue Plan, which expanded eligibility for subsidies under the 2010 Affordable Care Act (ACA), were set to expire at the end of the year. But the 91,322 Nevadans who signed up for the subsidies will continue to receive them, according to data compiled by the Democratic-aligned advocacy group Protect Our Care. ​​A record 101,411 Nevadans enrolled in an ACA marketplace plan in 2021.
The Democrats' $700 billion-plus agenda bill was passed on a party-line 220 to 207, using the reconciliation budget process, which allowed Senate Democrats to avoid a GOP filibuster and pass the legislation in a simple majority vote. The upper chamber passed the package Sunday 51 to 50, with Vice President Kamala Harris casting the decisive tie-breaking vote.
Like the Senate on Sunday, no Republicans voted for the measure, including Rep. Mark Amodei (R-NV), the state congressional delegation's only GOP member.
In a release before the final vote, Amodei argued that the last thing that the economy needs is more federal spending. He pointed out that inflation hit a 40-year high in June, though it moderated in July.
"The sad truth is that our country is amid a recession, and this bill will only deepen our country's economic troubles," Amodei said.
The package raises about $737 billion in revenue over a decade and spends $437 billion on policies addressing climate change, extending ACA premium subsidies for three years, and providing drought relief to western states. The remaining roughly $300 billion goes to deficit reduction, which includes more than $100 billion for a crackdown on tax fraud.
The state's House congressional Democrats all touted passage of the measure, including Rep. Dina Titus (D-NV), who pushed back on GOP rhetoric suggesting the economy is in a recession.
"In Nevada, we have not only recovered all the jobs lost during the economic downturn, but we have an all-time high employment rate," Titus said in a release. "That's not what a recession looks like."
Economic recessions typically include high unemployment and two consecutive quarters of negative economic growth. The national unemployment rate was 3.5 percent in July. Nevada posted a 4.7 percent unemployment rate in June, the 49th highest out of all states and the District of Columbia. At the height of the pandemic, in April 2020, Nevada recorded its highest-ever unemployment rate of 28.2 percent.
Medicare recipients benefit
The bill includes several provisions for those on Medicare, the federal health care program for people over age 65. There are more than 560,000 Medicare beneficiaries in the Silver State, according to the Centers for Medicare and Medicaid Services (CMS). But most benefits kick in over the next few years.
The measure includes language capping insulin copays to a monthly $35 beginning next year, which would benefit 22,235 Nevada Medicare enrollees.
Beginning in 2023, drug companies that raise prices more than the inflation rate would be required to pay a rebate under the legislation.
And a $2,000 annual cap on out-of-pocket costs for Medicare Part D enrollees does not begin until 2025. According to Protect Our Care, 11,515 Medicare Part D enrollees in Nevada had out-of-pocket expenses exceeding $2,000 in 2021.
Medicare Part D helps recipients afford prescription drugs by allowing beneficiaries to buy medications through private insurance plans they can join.
A provision to allow Medicare to negotiate with drug makers on the prices of 10 specific prescription drugs would not start until 2026.. The next year, in 2027, Medicare could negotiate prices for 15 drugs, followed by 20 drugs in 2029. By 2030, at least 80 drugs would be eligible for price negotiation, which would help the 412,408 Nevada on Medicare Part D.
Climate provisions
The bill includes $4 billion for drought mitigation, prioritizing states bordering the Colorado River.
The funds could be used to build erosion control structures for the Las Vegas Wash, a 12-mile channel that connects the Las Vegas Valley with Lake Mead, the area's primary source of drinking water.
Rep. Susie Lee (D-NV) introduced a bill to authorize $25 million for the project last month, which all the state's congressional Democrats support.
Rep. Steven Horsford (D-NV) sought $6 million for the project through an appropriations earmark.
Funds could also be used for other drought mitigation measures, including one introduced by Lee to provide another $700 million to the competitive grant program for large-scale water recycling. Lee's bill would also make the program permanent. Established by the Infrastructure Investment and Jobs Act passed in November, the law authorized $400 million for the program, which would expire in five years.
Another $370 billion would go toward climate change, including tax credits for home energy efficiency. The bill also provides tax credits for renewable energy, such as solar power, which were set to expire in 2024.
The solar industry employed more than 7,000 people as of the first quarter of 2022, according to the Solar Energy Industries Association (SEIA).
The bill could create more jobs nationwide by encouraging long-term investment, said SEIA President Abigail Ross Hopper in a release.
Tax provisions
Prescription drug pricing reform is expected to raise roughly $265 billion over 10 years. The bill also includes a slate of tax provisions, including a 15 percent minimum corporate tax on firms with more than $1 billion in profit annually and a two-year extension of limits on losses for pass-through companies used to lower taxable income. Those would raise $222 billion and $52 billion, respectively.
A 1 percent excise tax on stock buybacks is estimated to generate $74 billion over 10 years.
The bill also would provide the Internal Revenue Service (IRS) with nearly $80 billion over 10 years to bolster taxpayer services and enforcement of the tax code. The provision is expected to raise more than $100 billion.
Miscellany
Members of the delegation were back in Nevada for most of the week for the August recess, though House members headed back to Washington to vote on the Democratic agenda bill.
Titus met with Environmental Protection Agency (EPA) Administrator Michael Regan on Thursday in Las Vegas for a roundtable talk about extreme heat's toll on the workforce in the Southwest. The discussion focused on a 2019 Desert Research Institute and Nevada State College report that found that Las Vegas had an increase in annual severe heat events, from an average of 3.3 events per year from 2007 to 2009 to 4.7 per year between 2010 and 2016.
Lee and Sen. Jacky Rosen (D-NV) held an event Thursday in Las Vegas on their bill to address the doctor shortage in Nevada. The measure would revise the graduate medical education process to give medical residency programs in areas with physician shortages a greater chance of gaining available residency slots after hospital closures elsewhere in the country. Nevada ranks 48th in the nation in primary care physicians per capita.
Horsford held a "housing resource fair" with Clark County Commissioner William McCurdy on Thursday in Las Vegas to help people get information and assistance for affordable housing.
Lastly, the U.S. Department of Transportation selected two Nevada projects to receive nearly $50 million under the Rebuilding American Infrastructure with Sustainability and Equity (RAISE) grant program. Sen. Catherine Cortez Masto (D-NV) announced the funding Wednesday. The Victory Project in Fernley will receive $25 million to complete the Nevada Pacific Parkway connection from Interstate 80 to Highway 50.
The Stewart Avenue Complete Streets in Las Vegas received $23.9 million in RAISE grant funds. The project includes the installation of a two-way cycle track, sidewalk widening and Americans with Disabilities Act accessibility, upgraded lighting, bus stop improvements and landscaping.
For a full rundown of the measures the delegates supported or opposed this week, check out The Nevada Independent's congressional vote tracker and other information below.
REP. SUSIE LEE
Legislation co-sponsored:
H.R. 8692 – To amend title XVIII of the Social Security Act to make improvements to the redistribution of residency slots under the Medicare program after a hospital closes.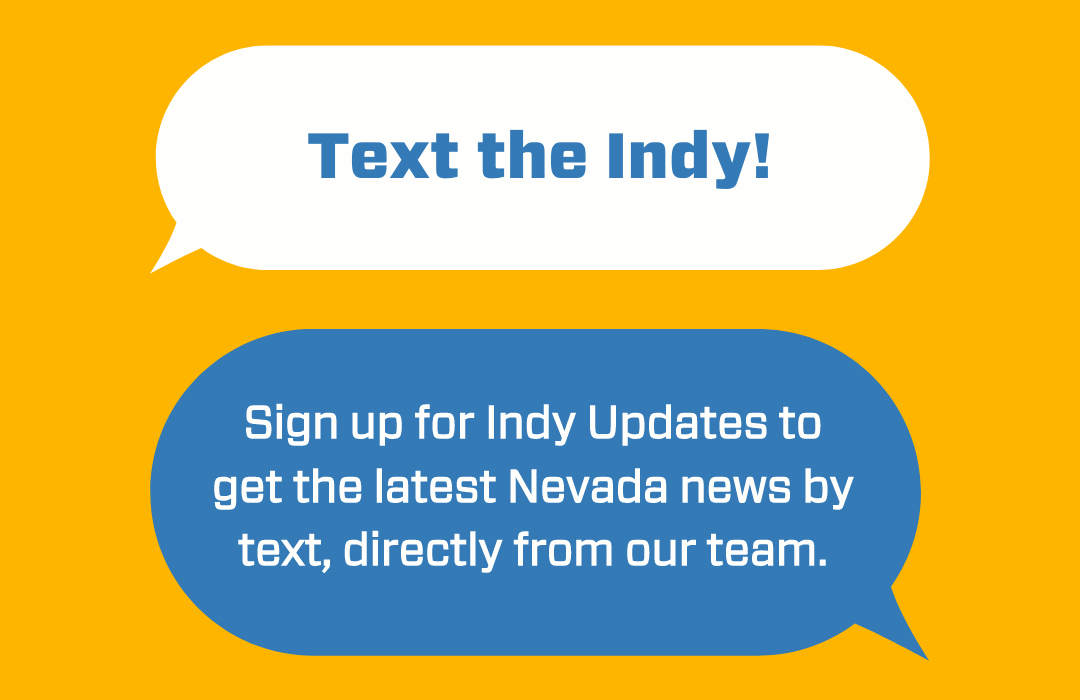 Featured Videos