Indy DC Download: Republican anti-abortion bills failed in the Senate as the House approved a sweeping measure to crack down on youth smoking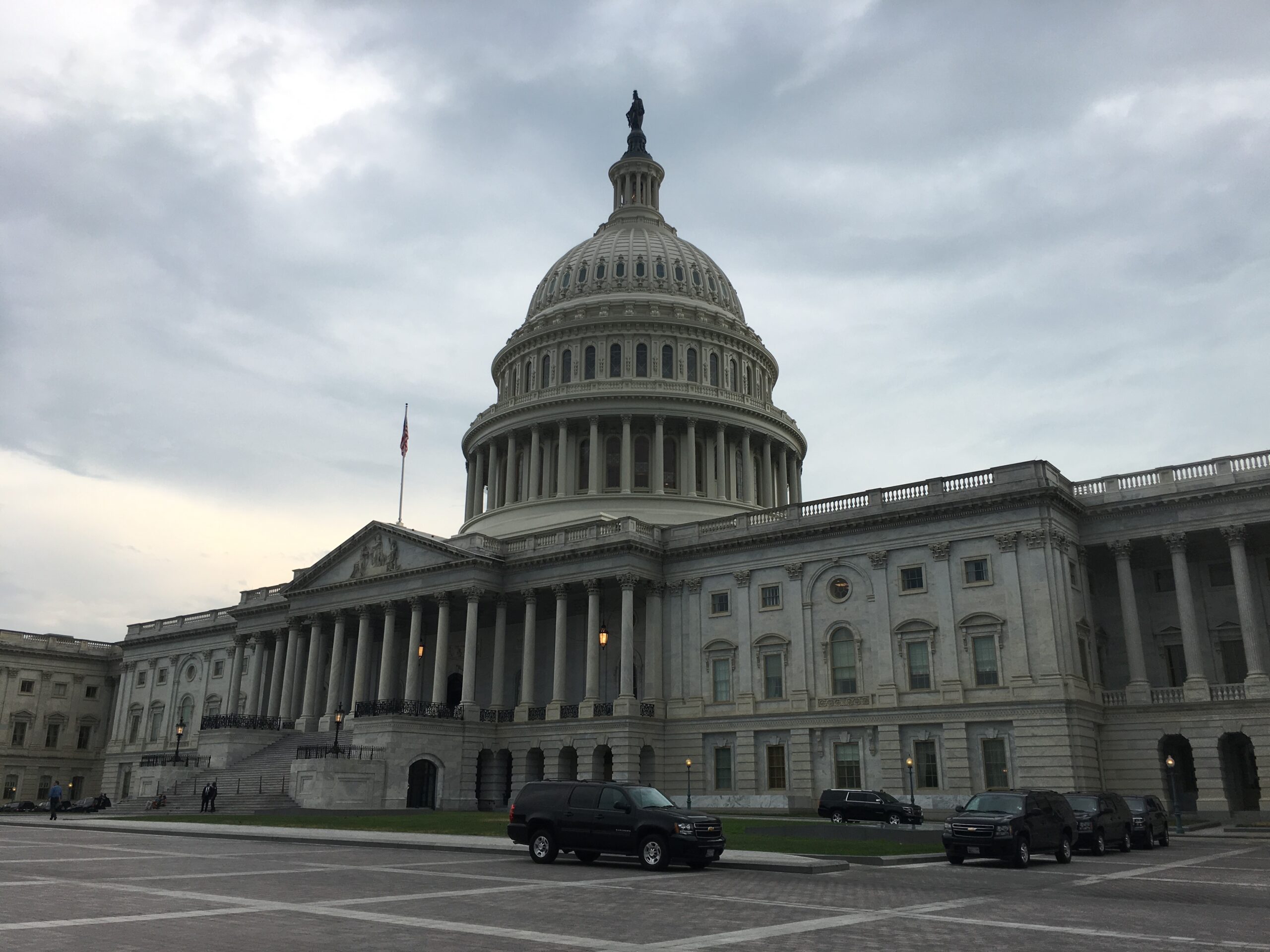 The Senate last week failed to advance two GOP-drafted bills to restrict abortion while the House approved legislation to curtail youth smoking despite concern that a provision banning menthol-flavored cigarettes would enable law enforcement to target the black community.
Those votes came as a House spending panel criticized President Donald Trump's decision to seek short-term alternatives to building a permanent nuclear waste repository at Yucca Mountain.
Energy Secretary Dan Brouillette told the House Appropriations Energy and Water Development Subcommittee that the White House request for $27.5 million will be used to develop temporary storage alternatives, but had no details other than to say that preliminary work, with federal and state input, would be conducted on those efforts.
He also said that the administration does not plan to seek a change to the existing nuclear waste law even though it would need to be altered to pursue any alternatives to Yucca.
Democratic Rep. Marcy Kaptur, who is the chairman of the panel, said the White House "plan is hollow."
While she agreed that interim storage is needed, she wants to see more details.
Republicans on the panel were also critical. Ranking member Mike Simpson of Idaho said he was frustrated, remains dedicated to Yucca, but doesn't expect a funding push for the project this year given the White House's reversal. The fiscal 2020 White House budget blueprint is the first in Trump's presidency that did not include funding for the project.
Another member, Republican Dan Newhouse of Washington, said the president was "playing politics" on the nuclear storage issue.
His comment underscores Trump's 2020 reelection campaign strategy to compete in Nevada, a state he lost in 2016 by just two points.
Senate
Both Sen. Catherine Cortez Masto and Sen. Jacky Rosen voted against the anti-abortion bills. The measures needed 60 votes to advance, but neither could clear that hurdle.
The bills come ahead of the 2020 election in November and allow members to register their support on an issue that could play a role in energizing Republican voters. The votes also came the same week as the Conservative Political Action Conference, where right-wing activists heard from GOP members of Congress and President Donald Trump's administration.
Cortez Masto spoke out on the Senate floor against the bills, one which would ban abortion once a fetus reaches the 20-week mark and another which would require doctors to treat infant survivors of failed abortions.
"These bills are part of a wave of efforts to turn back the clock on women's health," Cortez Masto said
Twenty-five new abortion bans were signed into law by state legislatures in 2019, primarily in the South and Midwest, according to the Guttmacher Institute, which supports abortion rights.
Cortez Masto cited efforts by the Nevada Legislature, the only majority-women legislature in the nation, to protect access to abortion and a history of state support for abortion rights, including amending the state constitution in the 1990s.
"Eighty-three percent of Nevadans are pro-choice, and I stand with them," Cortez Masto said. "Nevadans understand that reproductive rights are part and parcel not just of women's health, but of their economic security. When women can't control whether and when they have children, they are more likely to struggle financially."
Rosen called the measures "two extreme anti-choice bills that would have been a step backward for reproductive rights and women's health."
The 20-week ban, sponsored by South Carolina Sen. Lindsey Graham, failed 53 to 44 with two Democrats, Joe Manchin of West Virginia and Bob Casey of Pennsylvania, supporting the measure. Two Republicans, Susan Collins of Maine and Lisa Murkowski of Alaska, voted against the bill.
The other measure, sponsored by Nebraska Sen. Ben Sasse, failed 56 to 41 with all Republicans plus Manchin and Casey voting for the bill.
The Senate also last week approved three judges and elevated Katharine MacGregor to be the number two at the Department of Interior. Rosen and Cortez Masto supported all the judges but opposed MacGregor.
"Sen. Rosen had several concerns regarding MacGregor's actions while at Interior, including taking the lead on rolling back environmental protections by prioritizing oil and gas drilling," her office said.
MacGregor worked as a registered lobbyist between 2003 and 2007 and served in several positions at the agency since joining the administration in 2017, including principal deputy assistant secretary of Lands and Minerals Management.
House 
Meanwhile, the House voted on expansive legislation designed to cut smoking among minors. The bill passed 213 to 195 and would prohibit all flavored tobacco products, including e-cigarettes and menthol cigarettes. The bill also would place a new tax on nicotine.
All Nevada Democrats voted for the bill, but Rep. Dina Titus and Rep. Susie Lee had reservations about provisions affecting their districts.
"I would have liked to have seen pipe tobacco excluded," Titus said. "They're not going after children to smoke pipes. There are some old pipe shops and cigar shops around in the district, but they're in the bill. I am going to vote for the bill."
Lee had a similar issue with hookah lounges. "I have 80 of them in my district," she said.
Lee pushed to offer an amendment to exempt them but was rejected by House Democratic leaders.
Ultimately, 17 Democrats opposed the bill. Rep. Yvette Clarke, a New York Democrat, said that, despite the health issues, the ban would give police a license to stop and frisk black smokers.
"#mentholban justifies police stops & would hand law enforcement another excuse to #stopandfrisk Black tobacco users," Clarke said on Twitter. "Despite the health benefits of this ban, I cannot expose vulnerable communities to this risk."
Rep. Steven Horsford said he voted for the bill because he feels strongly about cutting youth smoking.
"I have a strong record of fighting to make sure that our kids are protected from any harm of dangerous smoking," Horsford said after the vote. "Obviously vaping has become a big issue… I think that we need a policy that allows us to hold the industry accountable, and that protects children and families."
He said he is sympathetic to Clarke and other members of the Congressional Black Caucus, of which Horsford is a member, who raised concerns. Horsford said he plans to work with the leadership to resolve those concerns as the bill moves through the legislative process.
But the GOP-run Senate is not expected to take up the Democrat-drafted smoking bill.
That is one of the reasons Republican Rep. Mark Amodei voted against the measure. He also said that some of the provisions in the bill have already been addressed including raising the nationwide tobacco purchasing age to 21, which was part of the last spending package, and a limited ban on flavored e-cigarette products.
"When you look at the major portions of the bill, what it does, it's already been done," Amodei said earlier in the week.
House Republican leaders sought to try to attach a resolution to the smoking bill that would have condemned positive comments made by Sen. Bernie Sanders, who is the current front runner seeking the Democratic presidential nomination, about Fidel Castro in a recently aired 60 Minutes interview.
"If anyone wants to know the devastation of socialism and the tyranny that so often accompanies it, I invite them to speak to some of my constituents, including the thousands of former political prisoners and the relatives of current political prisoners, who have witnessed firsthand the destruction that it causes," said Republican Rep. Mario Diaz-Balart who introduced the resolution last week.
In the interview, Sanders praised the literacy program Castro put in place after taking over the country by force. "We're very much opposed to the authoritarian nature of Cuba, but, you know, it's unfair to say 'everything is bad,'" Sanders said.
Supporters of the resolution failed to clear a procedural hurdle in order to have it considered.
Horsford, who has endorsed former Vice President Joe Biden, said that while he has issues with Sanders' comments, amending an anti-youth smoking bill is not the way to address the matter.
"There's a way to bring about those resolutions at the appropriate time," Horsford said. "The manner in which he did it wasn't the right time. But the underlying issue is one that should be taken up."
He added that the comments are an example of why Sanders "shouldn't become our Democratic nominee."
For a full rundown of the measures the delegates supported or opposed this week, check out The Nevada Independent's congressional vote tracker and other information below.
SEN. CATHERINE CORTEZ MASTO
Legislation co-sponsored:
S. 3339 – A bill to restore military priorities, and for other purposes.
S. 3333 – Human Trafficking and Exploitation Prevention Training Act of 2020
SEN. JACKY ROSEN
Legislation sponsored:
S. 3332 – No CORRUPTION Act
Legislation co-sponsored:
S. 3351 – A bill to direct the Director of the National Science Foundation to support multidisciplinary research on the science of suicide, and to advance the knowledge and understanding of issues that may be associated with several aspects of suicide including intrinsic and extrinsic factors related to areas such as wellbeing, resilience, and vulnerability.
S. 3333 – Human Trafficking and Exploitation Prevention Training Act of 2020
SEN. MARK AMODEI
Legislation co-sponsored:
H.R. 5981 – Credit Union Board Modernization Act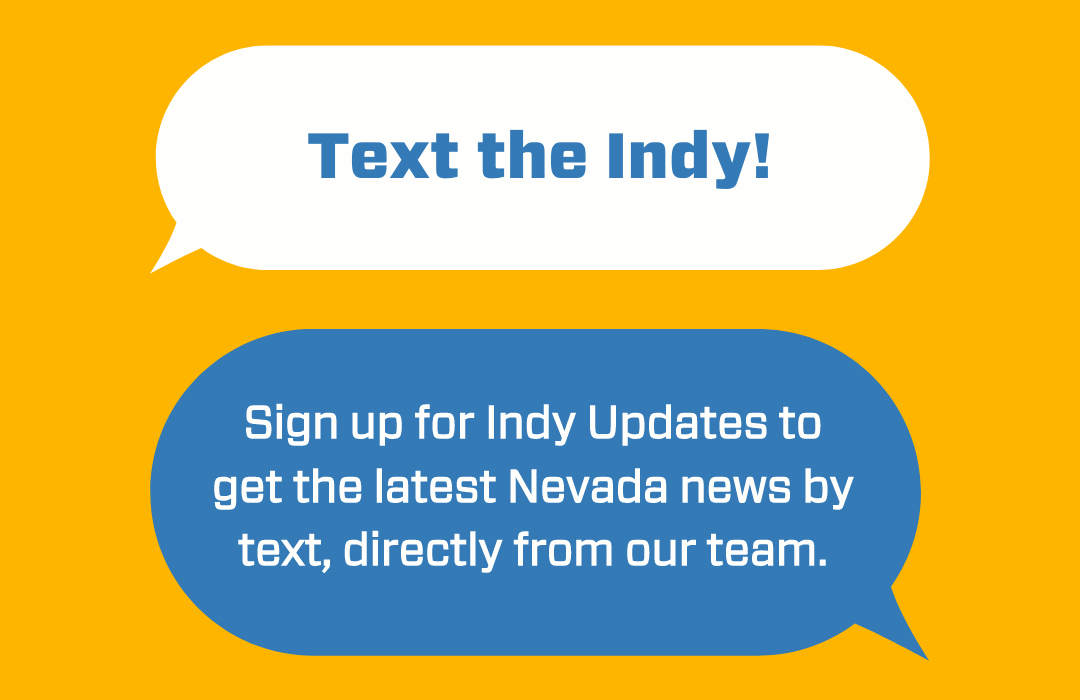 Featured Videos
Comment Policy (updated 4/20/2021): Please keep your comments civil. We reserve the right to delete comments or ban users who engage in personal attacks, use an excess of profanity, make verifiably false statements or are otherwise nasty. Comments that contain links must be approved by admin.