Indy DC Download: Senate approved package to keep government funded past midterm elections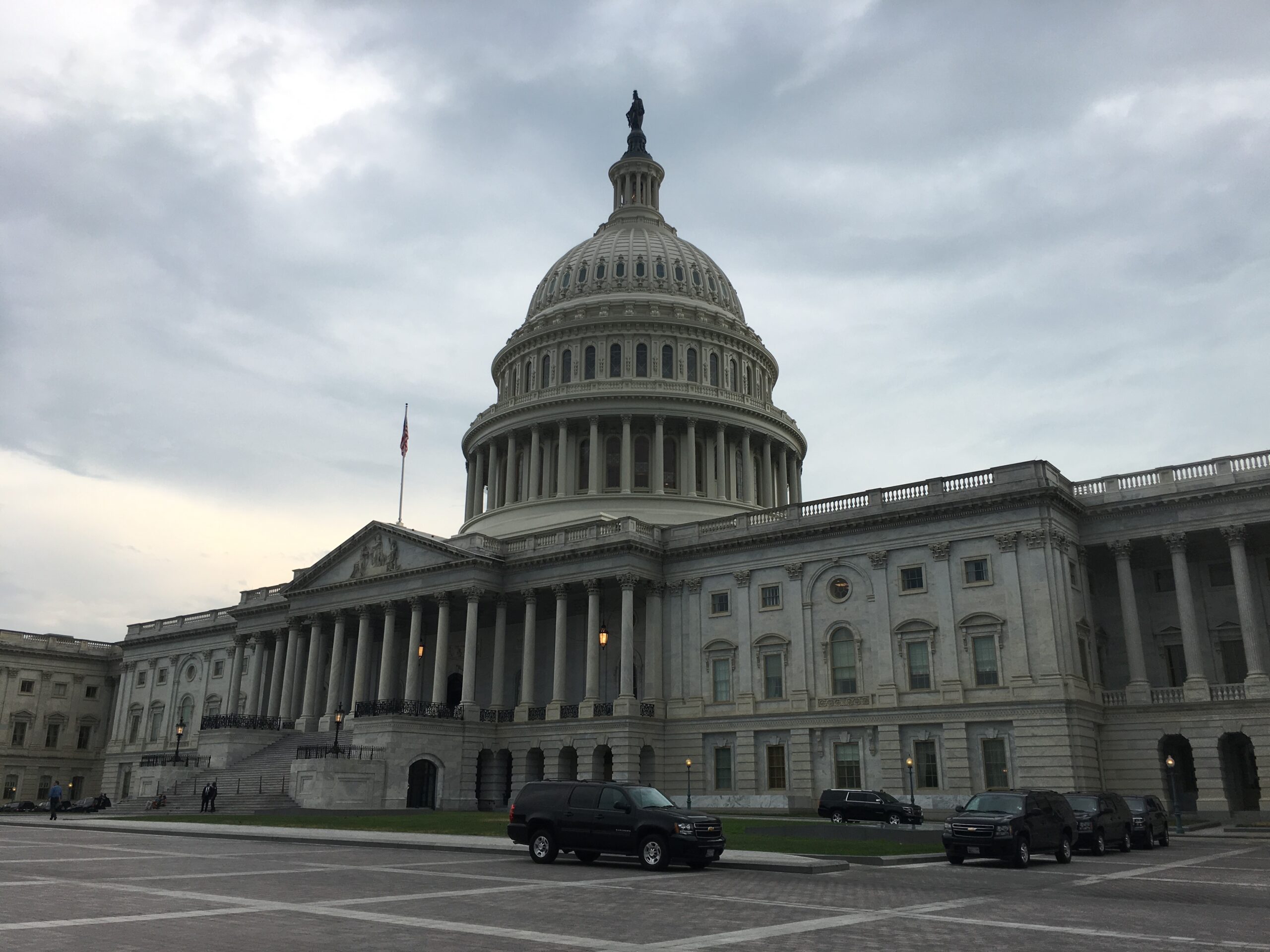 The Senate last week approved legislation to fund the government beyond Oct. 1 as the fight over Supreme Court nominee Brett Kavanaugh grew more intense and uncertain.
The spending package, which included annual appropriations for the Departments of Defense, Labor, Health and Human Services, and Education, also included a provision that would keep the government funded through Dec. 7.
The House, which was on recess last week for Yom Kippur, is expected to take up the measure next week. Should Congress fail to approve the legislation, or if President Donald Trump refuses to sign it, the government would shut down beginning Oct. 1 when the new fiscal year begins.
Trump has threatened to shut down the government over his demand for more than the $1.6 billion that Senate Democrats appear ready to support to fund a wall on the Southern border, which is estimated to cost about $22 billion, according to the Department of Homeland Security. But the president has backed away from the threat after concerns raised by House and Senate Republican leaders about a shut down right before the midterm elections in November.
At a rally in Las Vegas Thursday, he signalled he was likely to sign the measure, avoiding a shutdown. "I'm not thrilled, but after the election, they are all telling me we're getting our wall the way we want it. So let's see what happens. Let's see if they produce," Trump said.
The rally on Thursday evening came before a fundraiser on Friday morning at the Trump International Hotel off the Las Vegas Strip for GOP House and Senate candidates.
The Senate, which worked Monday evening through Wednesday afternoon before adjourning for the week, overwhelmingly passed the spending measure on a 93-7 vote, with both Republican Sen. Dean Heller and Democratic Sen. Catherine Cortez Masto supporting the package, which included $674.4 billion for the Pentagon, an increase of $19.8 billion above the previous year. The measure also included $178.1 billion, $1 billion over fiscal 2018, for the Departments of Labor, Health and Human Services, and Education.
Heller touted provisions included in the package that he authored, including proposals to help veterans find jobs, promote science, engineering, technology, and mathematics (STEM) programs that benefit pre-kindergarten-12 students and support babies born dependent on opioids or other substances. One provision would ensure up to $3.5 million is available to carry out a pilot program on apprenticeships for service members transitioning to civilian life. "Nevada is home to approximately 300,000 veterans, so taking care of our military heroes when they return from the front lines and facilitating their transition back to civilian life remain top priorities of mine," he said in a release.
The package also included a proposal co-sponsored by Cortez Masto with Iowa Republican Joni Ernst that would require the Government Accountability Office to do a study on the prevalence of traumatic brain injuries among victims of domestic violence. "In Las Vegas, one in three women have been affected by domestic violence," she said in a release. "I am proud that my bipartisan amendment to research the link between domestic violence and traumatic brain injuries was passed."
While in Las Vegas, the president signed an appropriations package that included funding for the Department of Energy (DOE), but does not provide any spending for building a nuclear waste repository at Yucca Mountain. The House proposal for funding the DOE included $267.7 million to support the Yucca project, which would have been $100 million more that what Trump requested in his fiscal 2019 budget. The Senate proposal included no funding for the project, which is unpopular in Nevada. The Senate position on the issue was spurred, in part, to protect Heller, who is in a difficult re-election race. He is in a virtual tie with Democratic candidate Rep. Jacky Rosen.
Meanwhile, Republican efforts to confirm Kavanaugh grew heated as Christine Blasey Ford, who accused Kavanaugh of sexually assaulting her more than three decades ago when they were both high school students, has begun negotiating over whether she will appear before the Senate Judiciary Committee next week.
The latest offer from the panel was to have Ford appear Wednesday with no other witnesses, aside from Kavanagh, the committee would pick a lawyer to conduct questioning, and Ford would testify before Kavanaugh. Ford's legal team is weighing the offer. Committee Chairman Chuck Grassley, R-Iowa, indicated Friday that the panel could vote on the nomination as soon as Monday if no agreement is reached.
That invitation came after Ford suggested a Thursday hearing. She had also made some requests, including that she not be questioned by outside counsel, not be in the same room with Kavanaugh during the hearing, and she wanted assurances about her safety. The committee initially invited her to testify Monday.
Cortez Masto, who came out against Kavanaugh on Wednesday, signed on to a letter Thursday with seven other Democrats who have served as prosecutors and attorneys general calling on Trump to direct the Federal Bureau of Investigation (FBI) to reopen its background investigation into Kavanaugh in light of the recent accusation. Rosen and Democratic Rep. Dina Titus also signed on to a letter to Senate leaders urging them to delay a vote until the allegation is fully investigated.
Heller reiterated his support for Kavanaugh Wednesday on a phone call arranged by the Nevada Republican Party with supporters. "We got a little hiccup here with the Kavanaugh nomination, we'll get through this and we'll get off to the races," he said.
Rosen's campaign pounced on Heller's comment. "I hope Senator Heller knows that when he shamelessly dismisses allegations of this magnitude against a nominee seeking a lifetime appointment to the nation's highest court, Nevada women are listening," her campaign spokesperson said in a release.
Heller subsequently released a statement to USA Today to claim that his comments were a reference to how Democrats were handling the process. "No, I do not believe sexual assault allegations of any kind are a hiccup, I was referring to how poorly the Democrats have handled this process and the fact that the Democrats have not worked with the Judiciary Committee Chairman in good faith," he said in a statement to the newspaper.
On the House side Titus spent her week meeting with constituents, including the Pancreatic Cancer Action Network. Rep. Ruben Kihuen, also a Democrat, celebrated Hispanic Heritage Month. Rosen campaigned, including visiting the Culinary Health Center in East Las Vegas that opened last year to serve Culinary Workers Union Local 226 members.
Rep. Mark Amodei, a Republican, is expected to meet with Federal Emergency Management Administration (FEMA) Region Nine officials to discuss the state's application for FEMA funds, according to the Reno Gazette Journal. The meeting comes after the state's initial request for funds to help cover the costs incurred from the South Sugarloaf Fire, which burned about 230,000 acres, was denied in August.
On Thursday, Heller said in a release that he urged the FEMA to immediately review the state's request and again pressed the agency to reconsider the criteria used to determine the state's eligibility for funding through the agency's Fire Management Assistance Grant (FMAG) program. FEMA requires a threat to lives and property, including threats to critical infrastructure and critical watershed areas to be eligible for funds. Heller has urged FEMA to change the FMAG criteria to make it more fair for state like Nevada, which has a high percentage of federal land.
For a full rundown of the measures the delegates supported or opposed this week, check out The Nevada Independent's congressional vote tracker and other information below.
SEN. CATHERINE CORTEZ MASTO
Legislation co-sponsored:
S. 3467 – A bill to permanently reauthorize mandatory funding programs for historically Black colleges and universities and other minority-serving institutions.
S. 3460 – A bill to amend section 520E of the Public Health Service Act to require States and their designees receiving grants for development and implementation of statewide suicide early intervention and prevention strategies to collaborate with each Federally recognized Indian tribe, tribal organization, urban Indian organization, and Native Hawaiian health care system in the State.
S. 3457 – A bill to amend title II of the Social Security Act to increase survivors benefits for disabled widows, widowers, and surviving divorced spouses, and for other purposes.
S. 3449 – A bill to amend the Internal Revenue Code of 1986 to extend certain tax credits related to electric cars, and for other purposes.
S. 3440 – A bill to require the Bureau of Economic Analysis of the Department of Commerce to provide estimates relating to the distribution of aggregate economic growth across specific percentile groups of income.
Disclosure: The Culinary Union has donated to The Indy. You can view a full list of our donors here.
Comment Policy (updated 4/20/2021): Please keep your comments civil. We reserve the right to delete comments or ban users who engage in personal attacks, use an excess of profanity, make verifiably false statements or are otherwise nasty. Comments that contain links must be approved by admin.