Indy DC Download: Senate Democrats lay the groundwork to pass $3.5 trillion soft infrastructure spending package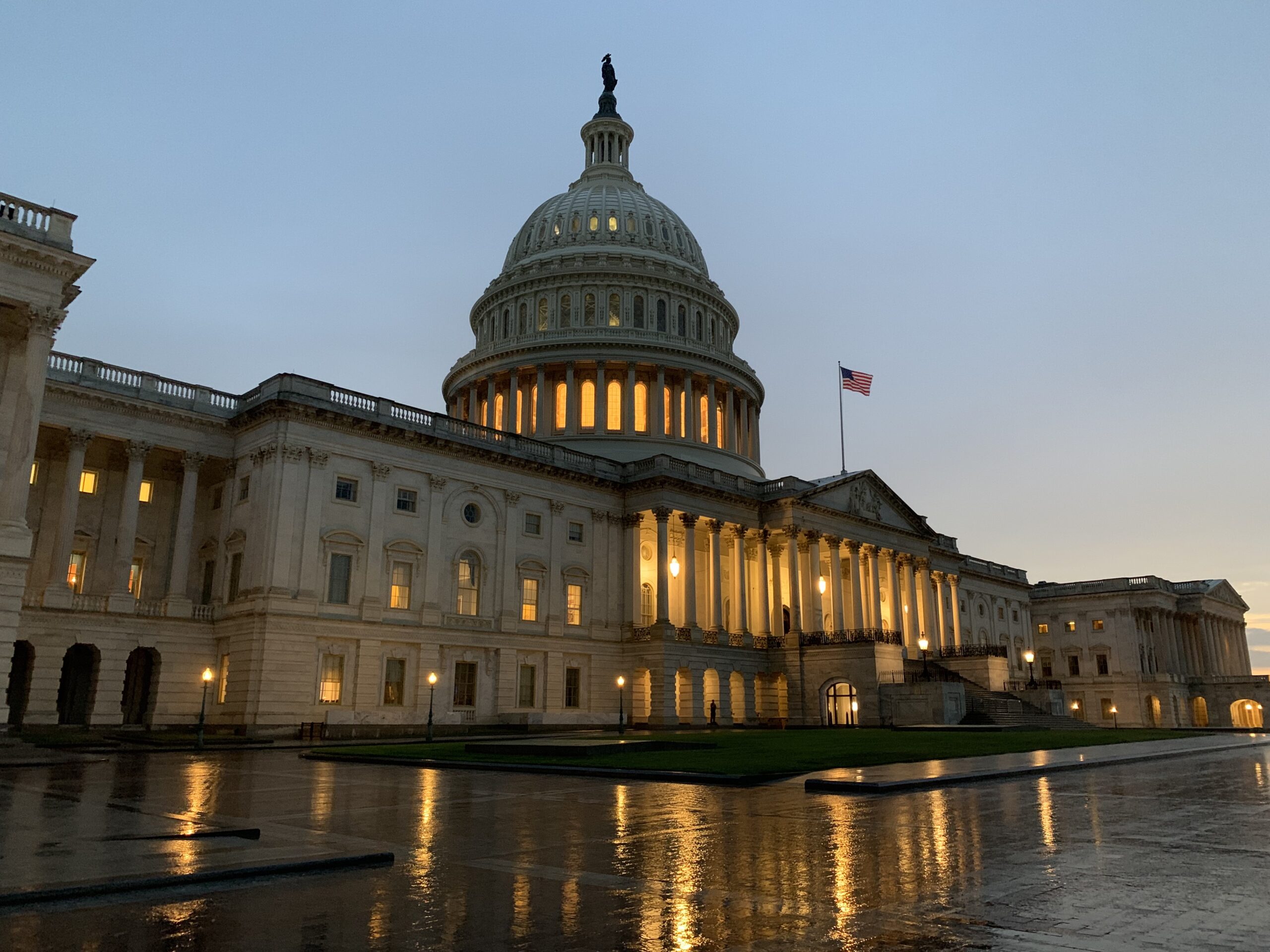 Good morning, and welcome to the Indy DC Download newsletter, a weekly look at what's going on in the nation's capitol as it relates to Nevada.
If a colleague or associate emailed this newsletter to you, please click here to sign up and receive your own copy in your inbox.
The U.S. Senate approved a budget plan that called for drafting a $3.5 trillion package mainly focused on social safety net programs after the chamber passed a $1.2 trillion bipartisan infrastructure bill targeting roads, transit, airports and broadband.
The so-called budget resolution passed on a party-line 50 to 49 vote Wednesday morning and directed congressional committees to turn the spending framework into legislation by mid-September. The bipartisan package was approved Tuesday, 69 to 30.
The Senate spending blueprint calls for $3.5 trillion legislation to include provisions for universal Pre-K for 3- and 4-year-olds; free community college for two years; funding for drought, wildfire, and Interior Department investments; green cards for millions of immigrant workers and families and border security technology.
The resolution also calls on the Senate Finance Committee to write its section to raise taxes on corporations and high-income individuals while cutting taxes for those earning less than $400,000 a year.
Sen. Catherine Cortez Masto (D-NV), a member of the tax panel, said she believes the legislation could be historic and help boost] middle class as the economy recovers from the pandemic.
"It will be, if we get it right...the biggest tax cut in a generation," Cortez Masto said in a brief interview Tuesday.
Sen. Jacky Rosen (D-NV) also highlighted tax benefits in the spending blueprint, including extending enhancements to the child tax credit, the earned income tax credits and the child and dependent care tax credit enacted in March.
"The legislation also outlines plans to support hard-working families in Nevada and across our nation by cutting taxes for working families, by extending the Earned Income Tax Credit, the Child Tax Credit, and the Child and Dependent Care Tax Credit, and also by establishing a first-ever federal paid family and medical leave benefit," Rosen said in a release.
Rosen, chair of a congressional panel focused on boosting travel and tourism, also recently said that she is eyeing the $3.5 trillion package as a vehicle to help the industry.
"There isn't a state in this nation that doesn't have somewhere beautiful and wonderful to go visit," Rosen said in a brief interview, adding that it is likely among the top five economic drivers in every state "in some form or fashion."
"It's important to all of us...and I hope to play a big role," Rosen said.
Their comments came as former Attorney General Adam Laxalt, a Republican, said Wednesday that he does not intend to announce a run for Senate against Cortez Masto at his Basque Fry on Saturday.
"No plans to announce anything at the Basque Fry," Laxalt told Las Vegas-based radio host Kevin Wall. "It's a state PAC event, and it's focused on these great speakers and what they've got to tell our great voters across the state."
But he also did not rule out announcing a run for higher office at some point.
"You know, it's so humbling to have people come up every day and ask me to get back in the arena and represent them," Laxalt said when asked about his plans. "People feel like there's no one representing them either in the state or in the country, frankly. There are so few leaders that are standing up and so that means a lot to me."
"But I've got a young family, an eight-year-old, a five-year-old and a three-year-old and, you know, we've just got a lot on our plate so these are not easy decisions," he continued. "I don't take them lightly, but I'm certainly very concerned about the direction our country's headed."
The House to return
Following the Senate action on the budget bill, Speaker Nancy Pelosi (D-CA) will bring the U.S. House back from the recess the week of Aug. 23 to vote on the Senate budget and on voting rights legislation.
The House needs to pass the same budget resolution as the Senate to invoke reconciliation, a budget process that allows the Senate to pass revenue and spending legislation on a simple majority. That would allow Senate Democrats to avoid a filibuster of the $3.5 trillion social safety net package.
Pelosi now faces the challenge of winning over enough Democrats to pass the Senate budget measure. She can lose no more than three Democrats and still pass the legislation if all Republicans vote no.
The speaker has said she would not hold a vote on the bipartisan bill until the $3.5 trillion reconciliation package is passed, a strategy progressives and some other Democrats have urged her to employ.
Pelosi reiterated that plan on a call with Democrats Wednesday, noting that support for both bills is intertwined.
"The votes in the House and Senate depend on us having both bills," Pelosi said on the call, according to reports.
But Friday, a group of nine House Democrats, moderates mostly from swing congressional districts, wrote to Pelosi threatening to vote against the budget unless the House first votes on the bipartisan infrastructure bill. They are all members of the House Problem Solvers Caucus, which consists of 28 Democrats and 28 Republicans who look to work across party lines.
There is a similar split between Rep. Dina Titus (D-NV) and Rep. Susie Lee (D-NV), but it's unclear whether either would be willing to vote against the bipartisan bill or the budget.
Titus is a member of the House Transportation and Infrastructure Committee and she helped draft and pass the $760 billion infrastructure bill approved by the House in July.
She's raised concerns that the bipartisan bill does not do enough to address climate change and over the $20 million in funding for specific projects in her district that she secured in the House bill.
"This bill does fall short of addressing some of the most pressing issues facing us at this moment," Titus said in a release.
On Monday, she signed a letter that took issue with $7.5 billion for electric vehicle (EV) charging in the bipartisan infrastructure package and instead called for $85 billion. The letter argued that the move would create jobs and help reduce carbon pollution.
Lee, on the other hand, also a member of the Problem Solvers Caucus, signed a letter Tuesday calling on the speaker to hold an immediate vote on the bipartisan bill, which is similar to legislation introduced by the Problem Solvers in June.
But Lee notably did not sign onto the Friday letter threatening not to support the budget resolution.
Divisions are also emerging among Senate Democrats over the $3.5 trillion package.
After the budget was approved, Sen. Joe Manchin (D-WV) said he is not comfortable with the reconciliation bill's $3.5 trillion price tag.
"Given the current state of the economic recovery, it is simply irresponsible to continue spending at levels more suited to respond to a Great Depression or Great Recession — not an economy that is on the verge of overheating," Manchin said in a release.
Vote-a-rama
With consideration of the budget, the Senate launched into its vote-a-rama beginning Tuesday afternoon and ending about 4:00 a.m. Wednesday.
The vote-a-rama comes when the budget gets considered on the Senate floor and members are permitted to offer an unlimited number of amendments to the spending blueprint. The amendments are non-binding as the budget is a spending guide and does not become law.
It's typically used by the parties to generate fodder for political attack ads.
Senate Republicans, who have targeted Cortez Masto in her 2022 re-election bid, forced votes on amendments relating to defunding the police, the green new deal, critical race theory and a host of other issues.
But first, she had dueling amendments with Sen. John Thune (R-SD), the minority whip, over a White House proposal to repeal a tax break on inherited assets that have appreciated, including property.
The break allows heirs to avoid paying capital gains on the appreciation. The rule is known as stepped-up basis, as the cost basis of an inherited asset is "stepped up" to its value at the time of the owner's death instead of at the time of purchase by the original owner.
Cortez Masto offered an amendment that called for an exemption for family farms, ranches, and small businesses from losing the exemption if it's repealed. It failed 50 to 49. Sen. Kyrsten Sinema (D-AZ) was the only Democrat to join with all Republicans to vote against the amendment. Her office did not respond to a request for comment.
"We are committed to protecting these family-owned businesses while ensuring that the top one percent of corporations pay their fair share," Cortez Masto said on the floor.
Thune's amendment called for preserving the inheritance tax policy as is. It passed 99 to 0.
Her office said she backed the amendment because she doesn't want small ranches and the like to be adversely affected by a blanket repeal.
Cortez Masto voted with all other 98 senators in favor of an amendment calling for reducing federal funding for local jurisdictions that defund the police. (Sen. Mike Rounds (R-SD) missed the vote-a-rama to be with his wife, who is undergoing cancer treatment.)
She voted with all other 98 senators calling for the prohibition of enacting the Green New Deal.
She joined all but one Democrat opposing an amendment that called for prohibiting the teaching of critical race theory in pre-kindergarten, elementary and secondary schools.
Miscellany
Laxalt was also critical of the Democratic agenda, which includes the $1.2 trillion bipartisan infrastructure package and the broader $3.5 trillion safety net measure.
"Here there was an opportunity to legitimately pass a very narrow, pure infrastructure bill," Laxalt said. "Americans aren't stupid. They can't change these definitions. They're trying to, and the media, of course, is helping them by not pointing out that the infrastructure bill is anything but infrastructure."
"I hope that people are seeing and I hope that people understand that they simply do partisan politics, they push their agenda," Laxalt continued.
The $1.2 trillion bipartisan infrastructure bill will likely be touted by Senate Democrats and Republicans on the campaign trail. Nineteen Republicans, including Senate Minority Leader Mitch McConnell (R-KY), backed the bill.
"I've never felt that we ought to be perceived as being opposed to everything," McConnell told The Washington Post after the measure passed.
The Senate GOP support came despite calls from former President Donald Trump for Republicans to oppose the bill. It's unclear how many, if any, House Republicans will back the measure.
Meanwhile, on Thursday the Census Bureau released data to kick out the decennial redrawing of congressional districts.
The data showed an increase in the Latinos population in Clark and Washoe Counties, which reflected the trend nationally.
For a full rundown of the measures the delegates supported or opposed this week, check out The Nevada Independent's congressional vote tracker and other information below.
SEN. CATHERINE CORTEZ MASTO
Legislation co-sponsored:
S.2702 – A bill to protect the voting rights of Native American and Alaska Native voters.
S.2688 – A bill to require consultations on reuniting Korean Americans with family members in North Korea.
SEN. JACKY ROSEN
Legislation sponsored:
S.2700 – A bill to require the Secretary of Health and Human Services to improve the detection, prevention, and treatment of mental health issues among public safety officers, and for other purposes.
Legislation co-sponsored:
S.2702 – A bill to protect the voting rights of Native American and Alaska Native voters.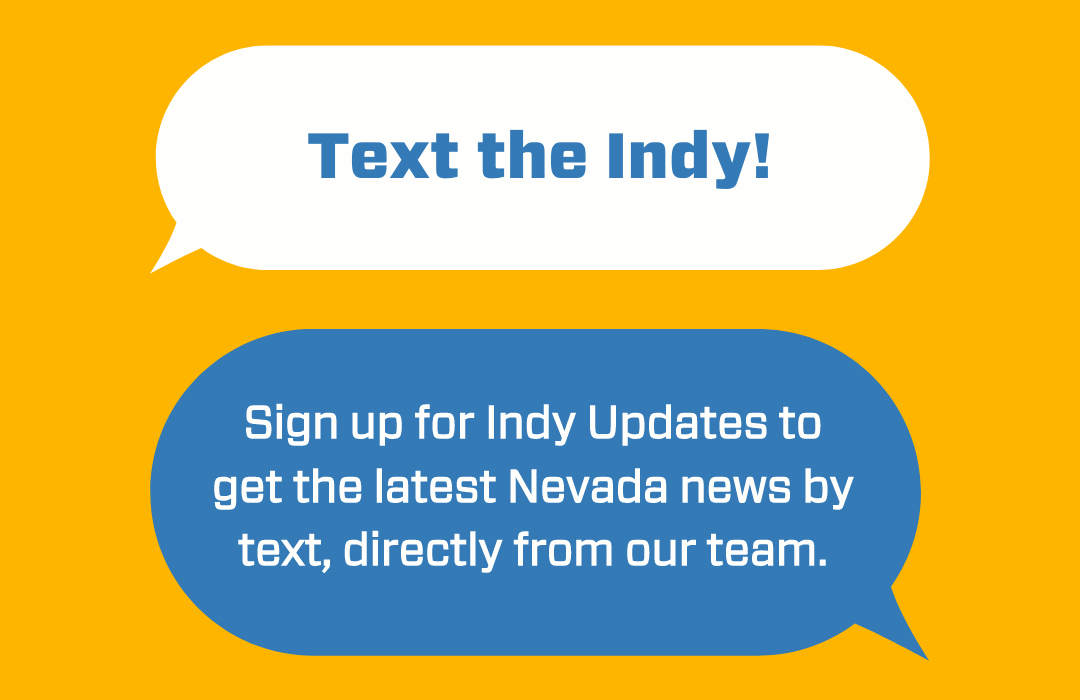 Featured Videos
Comment Policy (updated 4/20/2021): Please keep your comments civil. We reserve the right to delete comments or ban users who engage in personal attacks, use an excess of profanity, make verifiably false statements or are otherwise nasty. Comments that contain links must be approved by admin.