Indy DC Download: Senate fails to advance the bipartisan infrastructure bill, but a second opportunity lurks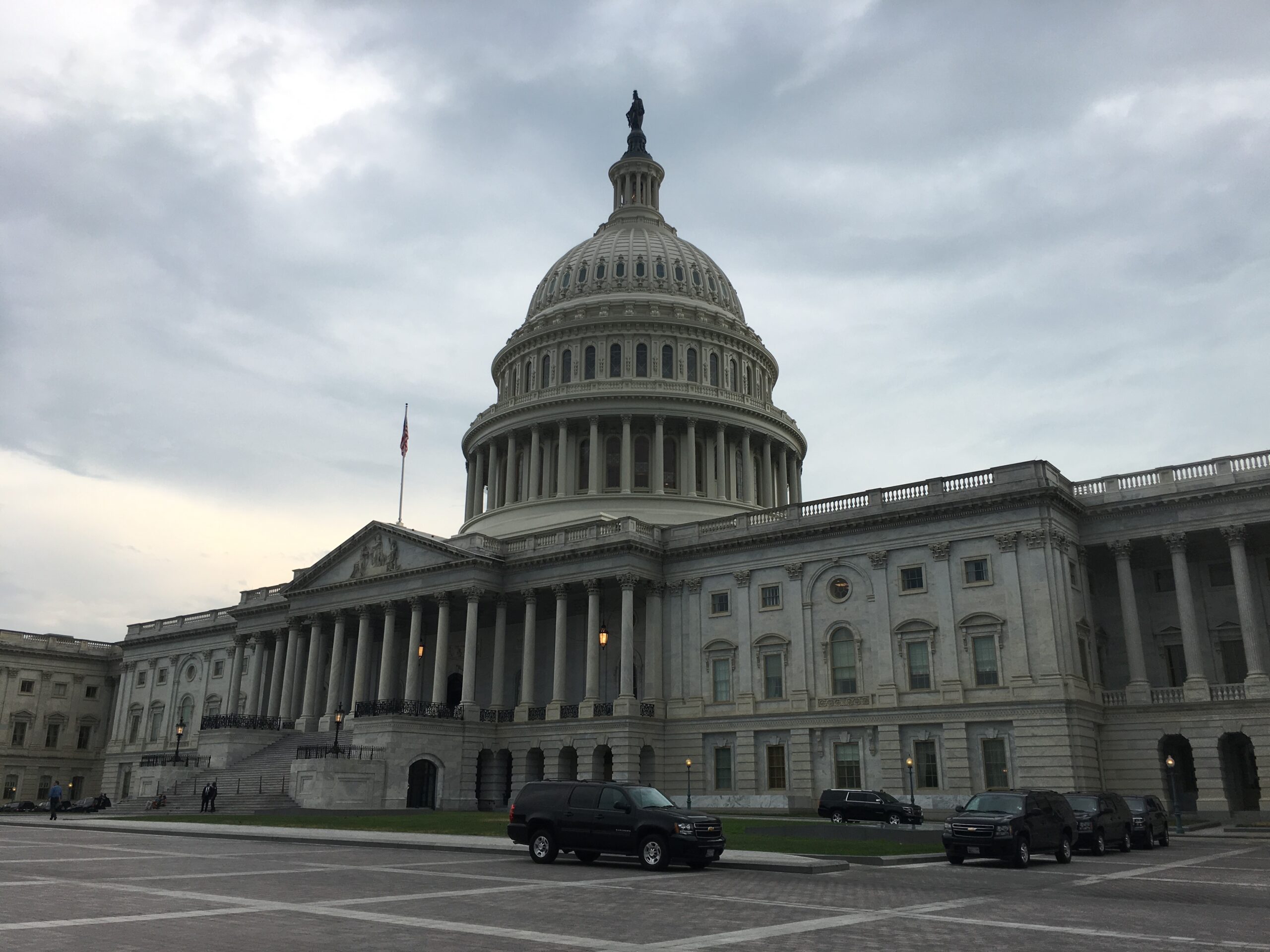 Despite a failed Senate effort to begin debate on the $1.2 trillion bipartisan infrastructure package that's still being negotiated, senators working on the bill are close to working out lingering disagreements, and another vote to take up the measure could come next week.
Sen. Jacky Rosen (D-NV), one of the 22 senators—11 Democrats and 11 Republicans—negotiating the details of the agreement, said she remains cautiously optimistic that the Senate will take up the bill.
"We continue to work on the bill's final details—including those related to important issues like expanding broadband access—and I am hopeful that in the coming days we will move forward in our effort to pass infrastructure legislation that makes a meaningful difference in the lives of Nevadans," Rosen said in a comment provided by her office.
President Joe Biden said during a CNN town hall in Cincinnati Wednesday that he believes that the Senate would vote again Monday and that there would be the 60 votes needed to take up the package.
"I take my Republican colleagues at their word," Biden said, citing a letter from Sen. Rob Portman (R-OH) and other negotiators signed saying they would be ready to vote to proceed Monday.
In addition to working on the bipartisan bill, Rosen also touted provisions she secured in the annual National Defense Authorization Act (NDAA), including no funding for storing defense nuclear waste in Yucca Mountain. The bill also included $100 million for five remotely piloted drone aircraft, MQ-9 Reapers, operated out of Creech Air Force Base.
Meanwhile, the House approved legislation that would designate certain perfluoroalkyl
and polyfluoroalkyl substances, known as PFAS, as hazardous substances within one year of the bill's enactment and would require the government to consider similarly designating other PFAS substances within five years. The bill would also set PFAS standards for drinking water and air pollution.
The measure passed 241 to 183. Most Republicans, including Rep. Mark Amodei (R-NV), opposed the bill arguing that the bill amounts to government overreach and would result in a boon for trial lawyers. Amodei also opposed the bill last year when the House passed the measure, but it was never considered by the Senate.
Infrastructure
The Senate voted Wednesday, 49 to 51, on a procedural vote to advance the bipartisan infrastructure measure, short of the 60 votes needed.
The final tally reflects that Senate Majority Chuck Schumer (D-NY) changed his vote from 'yes' to 'no', which, under Senate rules, allows him to reschedule the vote without notice.
Following the vote, the negotiators, including Rosen, signed on to a statement that underscored they are only a few days away from finishing the bill.
Rep. Steven Horsford (D-NV) said he still prefers a bipartisan approach if it's possible. But failing an agreement with Senate Republicans, Democrats have the option of putting all of their agenda into a single package and passing it with 51 votes under reconciliation. That process allows the Senate to sidestep a filibuster and approve certain legislation with a simple majority.
"If the Senate can't get there then we'll do it on our own through reconciliation," Horsford said off the House floor Wednesday. "But if there's a way to get them on board, then I will support that as well."
Among the last-minute disagreements is how much to spend on transit. Democrats want to spend 80 percent of the surface transportation funds on highways and 20 percent on transit, but Republicans want to spend more on roads and less on transit.
Sen. Sherrod Brown (D-OH), who has been working on the issue, told reporters Wednesday that the 80-20 split between roads and transit has been the transitional distribution ratio in transportations bills going back to President Ronald Reagan's administration.
"Republicans don't have great interest in public transit, that's the problem," Brown said, adding that he was working with Sen. Pat Toomey (R-PA) on the impasse.
He said that Toomey is not budging on the issue and it's unclear how they will proceed. Portman, on CNN Thursday, floated the idea of leaving out the transit provision altogether.
But that sparked a reaction from Sen. Robert Menendez (D-NJ), who took to Twitter to declare he will oppose the bill if transit is not included.
NDAA
The Senate Armed Services Committee approved the NDAA on a 23 to 3 vote. Rosen joined the committee in February and this is her first NDAA, which sets the nation's defense policy for the fiscal year. The measure is funded in the annual appropriations process.
"I was proud to help put together this year's National Defense Authorization Act, which includes a well-deserved [2.7 percent] pay raise for our troops, no funding for Yucca Mountain, and long-term support for Nevada bases and facilities, and the missions of national importance they execute," Rosen said.
Along with Yucca provision and funds for the MQ-9 Reapers, Rosen also secured language to \ help the Nevada National Security Site receive more consistent funding. The bill includes non-binding language based on legislation introduced by Sen. Catherine Cortez Masto (D-NV) and Rosen expressing the sense of the Senate that Congress should have to vote to resume any potential nuclear testing.
Another provision would provide aid to junior enlisted troops who are forced out of military-provided housing due to shortages and incur costs before they are eligible to receive Basic Allowance for Housing (BAH). The issue came up when Rosen recently visited Nellis and Creech Air Force Bases, where airmen talked to her about this challenge and the need to change how BAH formulas are calculated.
The bill also would require the Department of Defense to brief Congress on how they determine BAH formulas and address discrepancies. The BAH often does not cover the costs.
"As it currently stands, Airmen stationed at Nellis and Creech AFB receive BAH for the cost of living of those areas, rather than the locations they actually live," Rosen said in a release. "Most Creech Airmen, for instance, live in Las Vegas, which has a higher cost of living than the Indian Springs, NV BAH they receive."
DACA
The recent ruling by a federal judge in Texas preventing the Deferred Action for Childhood Arrivals (DACA) program from granting new applications has highlighted the need for Congress to enact immigration reform.
DACA protects immigrants illegally brought to the U.S. as children from deportation and allows them to work. According to government data, an estimated 640,000 people nationwide currently participate in the program, including around 12,000 in Nevada.
Cortez Masto is working with a bipartisan group of senators on a possible bipartisan framework for an immigration reform measure. However, she said Wednesday that including elements in the Democrats' $3.5 trillion reconciliation infrastructure package remains an option.
"I'm hopeful, though, that we continue the bipartisan talks around this and we can really come to some agreement," Cortez Masto said.
She said the group is looking at bipartisan bills passed by the House in March to provide a pathway to citizenship for DACA recipients and the Temporary Protected Status (TPS) program, which provides limited entry into the country to those from countries suffering from natural disasters or political instability.
"I think it can be counterbalanced with border security, beefing up the resources that we need at the border in technology and really opportunities to work on the human resource side to protect against any terrorist activity coming over or criminal element," Cortez Masto said, similar to the Senate immigration bill approved in 2013. "I think it is important. And so we're going to continue that conversation."
Following the court's ruling, members of the delegation signaled their support for DACA recipients, known as DREAMers, and the need for immigration reform.
The ruling is the most recent in a series that has left DREAMers uncertain about whether they will be able to stay in the country where, typically, they have lived most of their lives.
Rep. Dina Titus (D-NV) Tuesday called for the issue to be included in the reconciliation bill to ensure that DREAMers get their status addressed.
She also wrote a letter to Homeland Security Secretary Alejandro Mayorkas asking why the agency canceled appointments for new applicants. She said that the ruling, issued by Judge Andrew Hanen, stated that the Department of Homeland Security (DHS), through its U.S. Citizenship and Immigration Services (USCIS) division, could keep accepting applications but not grant them.
"These appointments not only take months to secure but, if this decision is eventually reversed, will put applicants further behind by having to reschedule these application requirements," Titus wrote. "In order to minimize the negative impact of Judge Hanen's decision on initial DACA applicants, USCIS should continue to process materials and issue appointments, which is in line with the organization's administrative capabilities."
She called for the agency to provide clear guidance to applicants as a result of the ruling. Titus is a member of the Homeland Security Committee, which oversees DHS.
USCIS is currently sitting on about 81,000 initial DACA applications, according to CBS News.
Miscellaneous
With COVID-19 cases spiking in Nevada, members of the state's congressional delegation said they supported Clark County's mandate requiring employees of businesses in the county to wear masks while working in indoor public spaces.
"I support the County's decision," Rosen said in a statement provided by her office. "I trust that the county will continue to make smart, science-based decisions on how to protect ourselves, our loved ones, and our communities as we build back better from this pandemic."
Cortez Masto also said the county is following the latest from medical experts, an approach she supports.
"I'm not going to second-guess the county," Cortez Masto said. "I know their goal is to look out for the best interest" of residents and visitors.
Cortez Masto echoed a point made by Rep. Susie Lee (D-NV), who said that the mandate reflects the need to boost vaccination rates.
Lee said it's "irresponsible" for people not to get the vaccine when it's readily available.
"You're requiring people who were responsible to now go back to wearing masks, but the bottom line is we've got to save lives," Lee said.
Horsford said he was listening to the county debate and said he supports the commissioners.
"I get that people are frustrated and they want to move on,": Horsford said. "But this is why we need everyone to get vaccinated."
Cortez Masto introduced the Western Wildfire Support Act, requiring the Department of the Interior (DOI) and the Department of Agriculture (USDA) to create fire management plans for public lands across the West. The plans will include pre-fire planning, wildfire response management, and post-fire recovery.
The measure also includes $100 million to help affected communities conduct long-term rehabilitation projects and would establish a grant program to help federal, state and local agencies acquire firefighting equipment – including air-tankers and slip-on tank units.
Introduction of the measure comes after more than 800 wildfires burned throughout Nevada alone in 2020, and this year there are currently more than 80 fires burning in 13 western states.
The bill also comes as severe drought and other climate change factors increase the frequency and intensity of wildfires all across the West, Kacey KC, Nevada State Fire Warden and Administrator of the Nevada Division of Forestry, said in a release supporting the bill.

Lastly, Amodei touted securing $9.5 million for ten projects in the annual spending bills. However, he opposed the bills in committee over spending he found suspect and is likely to oppose them on the floor.
"I can't vote for numerous costly, and politically driven measures in this legislation," Amodei said in a release.
As "areas of concern," he mentioned $10 million in the spending bill that funds the Department of Justice for a pilot program to develop and expand gun buyback and relinquishment programs.
He cited new restrictions added to the D.C. private school voucher program in the bill that oversees the nation's capital.
Amodei took issue with a $927 million cut to the U.S. Customs and Border Protection in the DHS spending bill. And he lamented cutting Hyde Amendment language that prevents federal tax dollars from being used to pay for abortions in the bill funding the Department of Health and Human Services.
Amodei's projects include $1.5 million to replace the existing filtration system at the Quill Water Treatment Plant in Carson City and $1 million for the Southeast Carson City Sewer Extension.
For a full rundown of the measures the delegates supported or opposed this week, check out The Nevada Independent's congressional vote tracker and other information below.
SEN. CATHERINE CORTEZ MASTO
Legislation sponsored:
S.2404 – A bill to improve Federal activities relating to wildfires, and for other purposes.
Legislation co-sponsored:
S.2446 – A bill to amend the Employee Retirement Income Security Act of 1974 to provide for greater spousal protection under defined contribution plans, and for other purposes.
S.2410 – A bill to address and take action to prevent bullying and harassment of students.
S.2409 – A bill to require the Secretary of Labor to maintain a publicly available list of all employers that relocate a call center or contract call center work overseas, to make such companies ineligible for Federal grants or guaranteed loans, and to require disclosure of the physical location of business agents engaging in customer service communications, and for other purposes.
SEN. JACKY ROSEN
Legislation co-sponsored:
S.2464 – A bill to require the Secretary of Commerce, acting through the Assistant Secretary for Economic Development, to establish a RECOMPETE grant program to provide flexible, 10-year block grants for purposes of creating quality jobs, providing resources to help local residents access opportunities and attain and retain employment, increasing local per capita income and employment rates, and supporting long-term, sustained economic growth and opportunity in persistently distressed areas, and for other purposes.
S.2446 – A bill to amend the Employee Retirement Income Security Act of 1974 to provide for greater spousal protection under defined contribution plans, and for other purposes.
S.2382 – A bill to authorize the National Cyber Director to accept details from other elements of the Federal Government on nonreimbursable basis, and for other purposes.
REP. DINA TITUS
Legislation co-sponsored:
H.R. 4640 – To amend title XVIII of the Social Security Act to provide for certain reforms with respect to medicare supplemental health insurance policies.
H.R. 4632 – To require the Secretary of State to submit a plan to eliminate the backlog of passport applications due to the COVID-19 pandemic, and for other purposes.
H.R. 4631 – To amend the Higher Education Act of 1965 to reinstate the authority of the Secretary of Education to make Federal Direct Stafford Loans to graduate and professional students.
H.R. 4589 – To amend the State Department Basic Authorities Act of 1956 to establish in the Department of State a Chief Diversity and Inclusion Officer and the Foreign Service Act of 1980 to promote increased diversity and inclusion in the Foreign Service, and for other purposes.
H.R. 4526 – To establish an Office of City and State Diplomacy within the Department of State, and for other purposes.
REP. MARK AMODEI
Legislation sponsored:
H.R. 4506 – To direct the Secretary of Veterans Affairs to furnish tests and vaccinations to veterans during public health emergencies.
Legislation co-sponsored:
H.R. 4614 – To expedite under the National Environmental Policy Act of 1969 and improve forest management activities on National Forest System lands, on public lands under the jurisdiction of the Bureau of Land Management, and on Tribal lands to return resilience to overgrown, fire-prone forested lands, and for other purposes.
H.R. 4568 – To amend the American Rescue Plan Act of 2021 to provide additional appropriations for, and oversight of, the Restaurant Revitalization Fund, and for other purposes.
REP. SUSIE LEE
Legislation co-sponsored:
H.R. 4591 – To direct the Secretary of Veterans Affairs to submit to Congress periodic reports on the costs of the Department of Veterans Affairs Electronic Health Record Modernization program.
REP. STEVEN HORSFORD
Legislation co-sponsored:
H.R. 4651 – To require the Secretary of Commerce, acting through the Assistant Secretary for Economic Development, to establish a RECOMPETE grant program to provide flexible, 10-year block grants for purposes of creating quality jobs, providing resources to help local residents access opportunities and attain and retain employment, increasing local per capita income and employment rates, and supporting long-term, sustained economic growth and opportunity in persistently distressed areas, and for other purposes.
H.R. 4650 – To amend title XVIII of the Social Security Act to provide for dental and oral health care benefits under the Medicare program.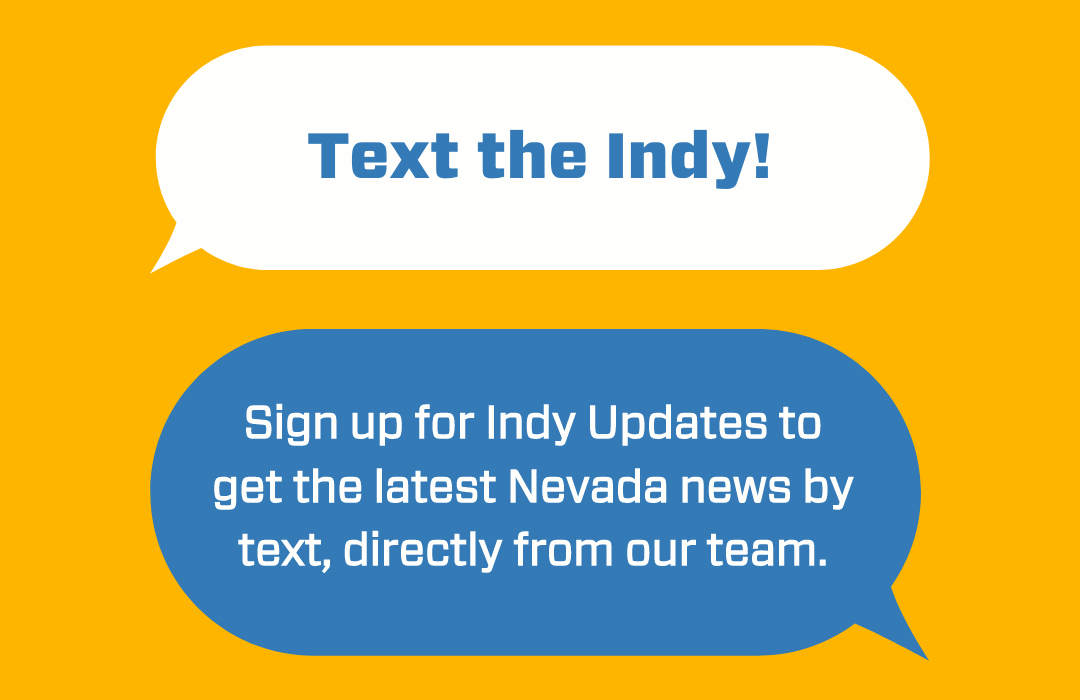 Featured Videos
Comment Policy (updated 4/20/2021): Please keep your comments civil. We reserve the right to delete comments or ban users who engage in personal attacks, use an excess of profanity, make verifiably false statements or are otherwise nasty. Comments that contain links must be approved by admin.