Indy DC Download: UNLV professor, state court judge confirmed to federal bench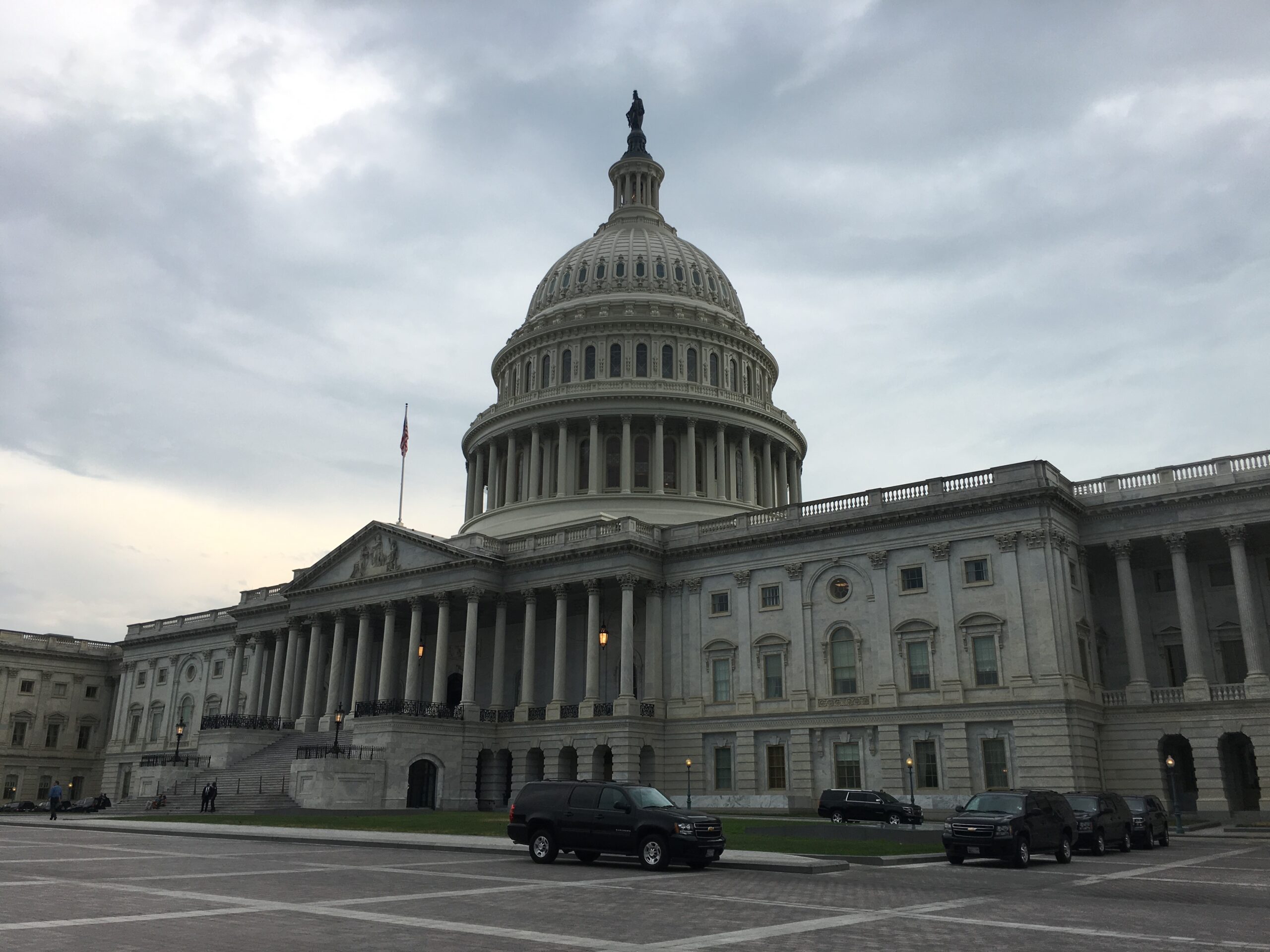 Good morning, and welcome to the Indy DC Download newsletter, a weekly look at what's going on in the nation's capital as it relates to Nevada.
If a colleague or associate emailed this newsletter to you, please click here to sign up and receive your own copy of Indy DC Download in your inbox.
---
The Senate confirmed Clark County District Court Judge Cristina Silva and UNLV law professor Anne Traum to join the U.S. District Court in Nevada.
The judiciary loomed large in the Senate this week as the vote on the Nevada judges came as the Senate Judiciary Committee held hearings on the nomination of Ketanji Brown Jackson to join the Supreme Court. If confirmed, Jackson would be the first Black woman to serve on the court. Both Sen. Catherine Cortez Masto (D-NV) and Sen. Jacky Rosen (D-NV) plan to meet with Jackson in the next few weeks.
The Senate also held procedural votes on legislation that would spur domestic manufacturing of semiconductors, the computer chips used in everything from smartphones to cars that have been in short supply. Senate Majority Leader Chuck Schumer (D-NY) plans to finish work on the legislation next week, which will result in the House requesting a conference committee. That panel will consist of both House and Senate members and reconcile differences between respective House and Senate versions of the bill.
The Senate initially passed its version in June. The U.S. Innovation and Competition Act (USICA) would provide about $200 billion over five years for technology research to better position the nation against China. The House approved its version last month. The America COMPETES Act includes $52 billion to encourage domestic semiconductor manufacturing and $45 billion to improve the nation's supply chains.
The House was not in session this week.
Silva and Traum
The Senate on Thursday voted 50 to 46 to confirm Silva and 49 to 47 to confirm Traum. Along with all Democrats who were present, Sen. Susan Collins (R-ME), Sen. Lisa Murkowski (R-AK) and Sen. Lindsey Graham (R-SC) also voted for both nominations. Sen. Rob Portman (R-OH) voted for Silva.
A day before the vote, Cortez Masto spoke on the Senate floor in favor of their confirmation.
"These two nominees have received the support of many in Nevada's legal community, including former Republican Gov. Brian Sandoval, a former federal judge himself," Cortez Masto said. "They have demonstrated their commitment to justice, the law, and their community. They represent the best of Nevada."
Gov. Steve Sisolak tapped Silva in March of 2019 to serve on the Clark County District Court in Las Vegas, where she heard both criminal and civil cases. Between 2011 and 2019, she worked for the Nevada U.S. Attorney's office, where she helped prosecute a wide range of cases involving violence, drugs and financial-based crimes.
Silva received her law degree from American University's Washington College of Law in 2007 and her bachelor of arts from Wellesley College in 2001.
Traum has taught at the UNLV William S. Boyd School of Law since 2008. Before that, she was an assistant federal public defender in Nevada and she also spent two years, 2000 to 2002, in the Nevada U.S. Attorney's office.
She also previously worked for the Department of Justice (DOJ), serving as a trial attorney in the DOJ's environment and natural resources division.
The UNLV professor received her law degree from the University of California's Hastings College of Law in 1996 and her A.B. from Brown University in 1991.
Traum will take the seat in Reno vacated by Judge Robert C. Jones, who took senior status, a form of semi-retirement for judges, in 2016. Silva takes Judge James C. Mahan's place on the court following his move to senior status in 2018. Silva will be based in Las Vegas.
Following their confirmation, Rosen said in a release that their appointment would help ease the strain on short-handed court.
"These two seats have been open for years, which has caused enormous strain on Nevada's federal district court," Rosen said. "Having these judges in place will benefit Nevadans pursuing their claims in court."
SCOTUS
Both Cortez Masto and Rosen monitored the hearings this week on Jackson's nomination to the Supreme Court, according to statements provided by their offices.
Cortez Masto, who served as the state's attorney general before moving to the Senate, will meet with Jackson next week.
"I was impressed with Judge Jackson during her confirmation hearing," Cortez Masto said. "I'll continue to fully review Judge Jackson's record ahead of our meeting next week."
Rosen said she also plans to meet with Jackson.
"I was able to watch parts of Judge Jackson's historic nomination hearings and was consistently impressed with her thoughtful responses demonstrating her vast legal knowledge, her impartial judicial temperament, and her sound judgment," Rosen said. "She is highly qualified to serve on the Supreme Court, and I look forward to meeting with her in my office in the coming weeks."
The Senate Judiciary Committee is likely to vote on Jackson's nomination on April 4. Jackson will be on the panel's agenda Monday when it meets, but, under the committee rules, any senator can request that a nomination vote be delayed a week for further deliberation. There has historically been such a request with past Supreme Court nominees.
Jackson will likely need all 50 Democrats to ensure she is confirmed. It is unclear if any Republicans will support her. Senate Minority Leader Mitch McConnell (R-KY) announced Thursday that he would oppose Jackson. McConnell cited concerns that she could be an activist judge and was displeased that she did not answer questions about "court packing," which entails adding more seats to the high court, something activist groups have championed.
She got a lift Friday when Sen. Joe Manchin (D-WV) said he would vote for her. Manchin, a moderate, has not always agreed with the White House on legislation and nominations. Most recently, he derailed the nomination of Sarah Bloom Raskin to join the Federal Reserve over concerns that she could adversely affect the energy industry through overzealous banking regulation.
Miscellany
Rep. Susie Lee (D-NV) signed a letter Thursday with other delegation members sent to President Joe Biden calling on him to use authority under the Defense Production Act to help ramp up microelectronics production for the sake of national security.
According to the letter, there is a shortage of microelectronics — including transistors, capacitors, inductors and resistors, typically used in semiconductors — available to manufacturers, including defense manufacturers, that use "computer numerical control (CNC)" manufacturing. CNC is a way to automate control of machine tools using software embedded in a microcomputer attached to the tool.
"While the impact of the chip shortage in the U.S. automotive and consumer electronics markets has been well documented and addressed by your administration, more focus should be afforded to the impact on the people and manufacturers who build end-use products, such as weapon systems, required by our military services," the letter states. "This workforce is heavily represented in our states and congressional districts, all across the country."
Rosen, Cortez Masto, Rep. Dina Titus (D-NV), Rep. Steven Horsford (D-NV), Rep. Julia Brownley (D-CA) and Rep. Dutch Ruppersberger (D-MD) all signed the letter.
"(We) urge your administration to take a far more urgent and aggressive approach to resolving the CNC industry crisis brought on by the shortfall in microelectronics supplied to U.S. manufacturers," the letter continued. "One of these critical manufacturers is Haas Automation, which employs 1,600 personnel at its facility in Oxnard, California and is currently building an even larger 2.5 million square foot state-of-the-art factory in Henderson, Nevada."
For a full rundown of the measures the delegates supported or opposed this week, check out The Nevada Independent's congressional vote tracker and other information below.
SEN. CATHERINE CORTEZ MASTO
Legislation sponsored:
S.3901 – Reduce Human Trafficking through Transportation Act
purposes.
S.3898 – A bill to impose sanctions with respect to the use of cryptocurrency to facilitate transactions by Russian persons subject to sanctions, and for other purposes.
SEN. JACKY ROSEN
Legislation sponsored:
S.3904 – A bill to enhance the cybersecurity of the Healthcare and Public Health Sector.
REP. DINA TITUS
Legislation co-sponsored:
H.R. 7211 – To amend the Robert T. Stafford Disaster Relief and Emergency Assistance Act, review a final rule of the Federal Emergency Management Agency, and for other purposes.
The Nevada Independent is raising $200,000 by Dec. 31 to support coverage of the 2024 election.
Tax-deductible donations from readers like you fund this critical work.
If you give today,your donation will be matched dollar-for-dollar.
Give + Get Matched
Featured Videos