Indy DC Download: Yucca bill passes House despite unified delegation opposition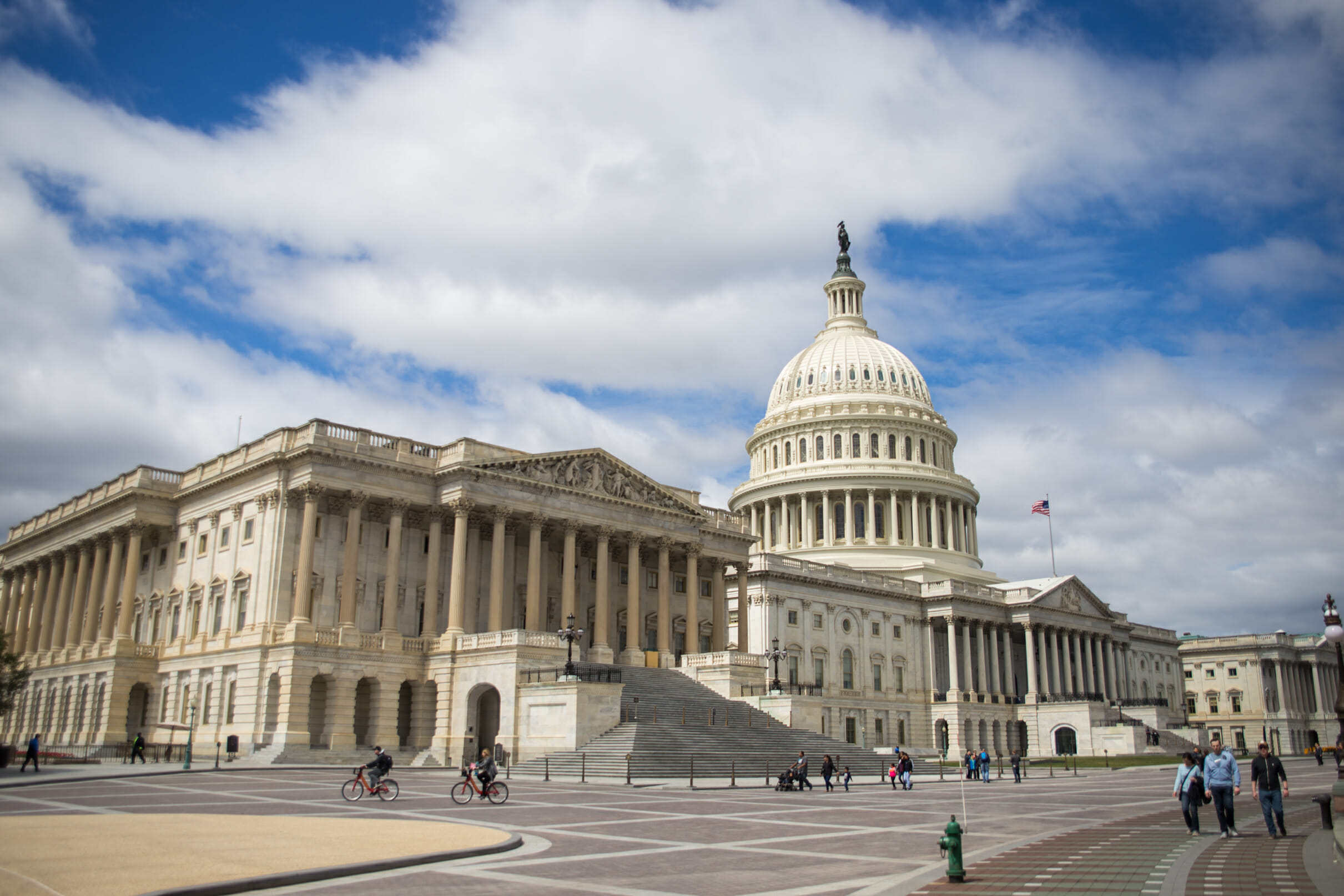 Members of the Nevada House delegation did their best Avengers: Infinity War impersonations as they united to try to prevent House passage of a bill to restart the plan to build a nuclear waste repository at Yucca Mountain. Despite their efforts, the House passed the bill with an overwhelming 340 to 72 vote.
The bill is likely dead in the Senate. Sen. Dean Heller, a Republican, is in the race of his life to hold on to his seat, with Rep. Jacky Rosen expected to be his Democratic opponent. Senate Majority Leader Mitch McConnell, of Kentucky, is not expected to take up the bill in order to protect Heller and the slim 51 to 49 Republican majority.
On Friday, the day after the vote, Rep. Dina Titus tweeted a link to the roll call sheet and highlighted those who voted against the Yucca bill. "Here is the roll call from yesterday's vote on the pro-Yucca Mountain bill. Nevada should remember who its friends are," Titus said. Of the 72 who opposed the measure, 67 were Democrats, including House Minority Leader Nancy Pelosi of California. The five Republicans who voted against the bill included Rep. Rob Bishop and Rep. Mia Love, both of Utah. The others were Rep. Justin Amash of Michigan, Thomas Massie of Kentucky and Nevada's own Rep. Mark Amodei.
The issue of Yucca Mountain also came up in the House Armed Services Committee, which last week approved the annual defense authorization bill. Rosen used her position on the committee to add an amendment to the measure that would require the Secretaries of Energy and Defense to report to the panel on any impacts the Yucca Mountain project would have on Department of Defense and Department of Energy activities at the Nevada National Security Site, the Nevada Test and Training Range and any other defense facilities in proximity to Yucca Mountain as well as proposed routes for transporting the nuclear waste.
In his speech on the House floor Thursday, Rep. Ruben Kihuen suggested that the issue of Yucca could ultimately be settled in the courts. "I'm here to send a message that we are going to continue fighting this tooth and nail, right here in Congress, in the Senate, here in the House and also, if need be, we're going to continue fighting this in the legal courts."
Even Amodei, who supports funding to study Yucca, opposed the bill. But his opposition was based on being denied the opportunity to offer an amendment giving state universities priority on studying project-related issues. "Frankly, as presently structured, Nevada will not have a seat at the table moving forward on Yucca Mountain," he said in a release. "The exclusion of my amendment, which included responsible proposals in the best interest of all Nevadans leads me back to where this discussion started: if I am only given a piece of legislation which designates Nevada as the nation's nuclear landfill — I'm a no! Accordingly, I'm a no."
In addition to passing the Yucca bill, the House Appropriations Committee's Energy and Water Subcommittee on Monday advanced its annual spending bill, which included $267.7 million to support the Yucca projects. That is $100 million more than what President Donald Trump requested in his budget blueprint. The measure now goes to the full committee.
Heller said he was disappointed with the committee's move. "The House Appropriations Committee's misguided decision to fund Yucca Mountain is an exercise in futility. Under my watch, I will not let one more hard-earned taxpayer dollar go toward this failed project – just as I have in the past. Yucca Mountain is dead, it is that simple," Heller said in a release.
In non-Yucca news, Rosen had two other amendments added to the annual defense authorization bill. One directs the Secretary of Defense to provide a briefing to Congress on the status and evolution of automated cyber defense capabilities. The other makes domestic violence a crime under the Uniform Code of Military Justice, as it is under federal civilian law.
The delegation split along party lines over President Trump's announcement Tuesday that the U.S. would withdraw from the Iran nuclear deal, also known as the Joint Comprehensive Plan of Action, or JCPOA. Heller supported the move, while Sen. Catherine Cortez Masto, Titus, Kihuen and Rosen were all critical of Trump's decision. Amodei did not weigh in.
On Thursday, Heller attended a meeting with Interior Secretary Ryan Zinke and Agriculture Secretary Sonny Perdue, where they announced the 2018 wildfire season could surpass 2017, when more than 10 million acres were burned and the federal government spent $2.9 billion fighting fires. Heller suggested using high-definition cameras to help put fires out quickly, which is a practice often used in Nevada.
"Of the 10 million acres that burned nationwide last year, over percent of that was in the state of Nevada. Unfortunately, the threat posed by these massive blazes – and consequential floods – continues to grow," Heller said in a release.
Cortez Masto Thursday announced she had an amendment added to legislation authorizing water projects around the nation. Her proposal would keep the Truckee Meadows Flood Control Project eligible for $181 million in federal funding. The Northern Nevada project is designed to protect against a 50 year flood event. The amendment would suspend a provision approved in the 2014 water bill that required funds to be appropriated within seven years. That's needed because four years after the project was authorized, the U.S. Army Corp of Engineers has only just begun the final review of the step needed to appropriate the funds.
"Without this amendment, the Truckee River Flood Management Authority stands to lose approximately $181 million in federal funding necessary to protect Northern Nevada from natural disasters," she said in a release.
For a full rundown of the measures the delegates supported or opposed this week, check out The Nevada Independent's congressional vote tracker and other information below.
SEN. DEAN HELLER
Legislation sponsored:
S. 2807 – A bill to require the Secretary of Veterans Affairs to submit an annual report regarding performance awards and bonuses awarded to certain high-level employees of the Department of Veterans Affairs.
SEN. CATHERINE CORTEZ MASTO
Legislation co-sponsored:
S. 2806 – A bill to establish a National Security Commission on Artificial Intelligence, and for other purposes.
REP. DINA TITUS
Legislation co-sponsored:
H.R. 5738 – A bill to amend the Social Security Act, the Food and Nutrition Act of 2008, and the Low-Income Home Energy Assistance Act of 1981 to require that the value of child's savings accounts be disregarded for the purpose of determining eligibility to receive benefits under such Acts; and for other purposes.
Comment Policy (updated 4/20/2021): Please keep your comments civil. We reserve the right to delete comments or ban users who engage in personal attacks, use an excess of profanity, make verifiably false statements or are otherwise nasty. Comments that contain links must be approved by admin.