Indy Environment: In the West's push for more renewable energy, Nevada geothermal developers see an opening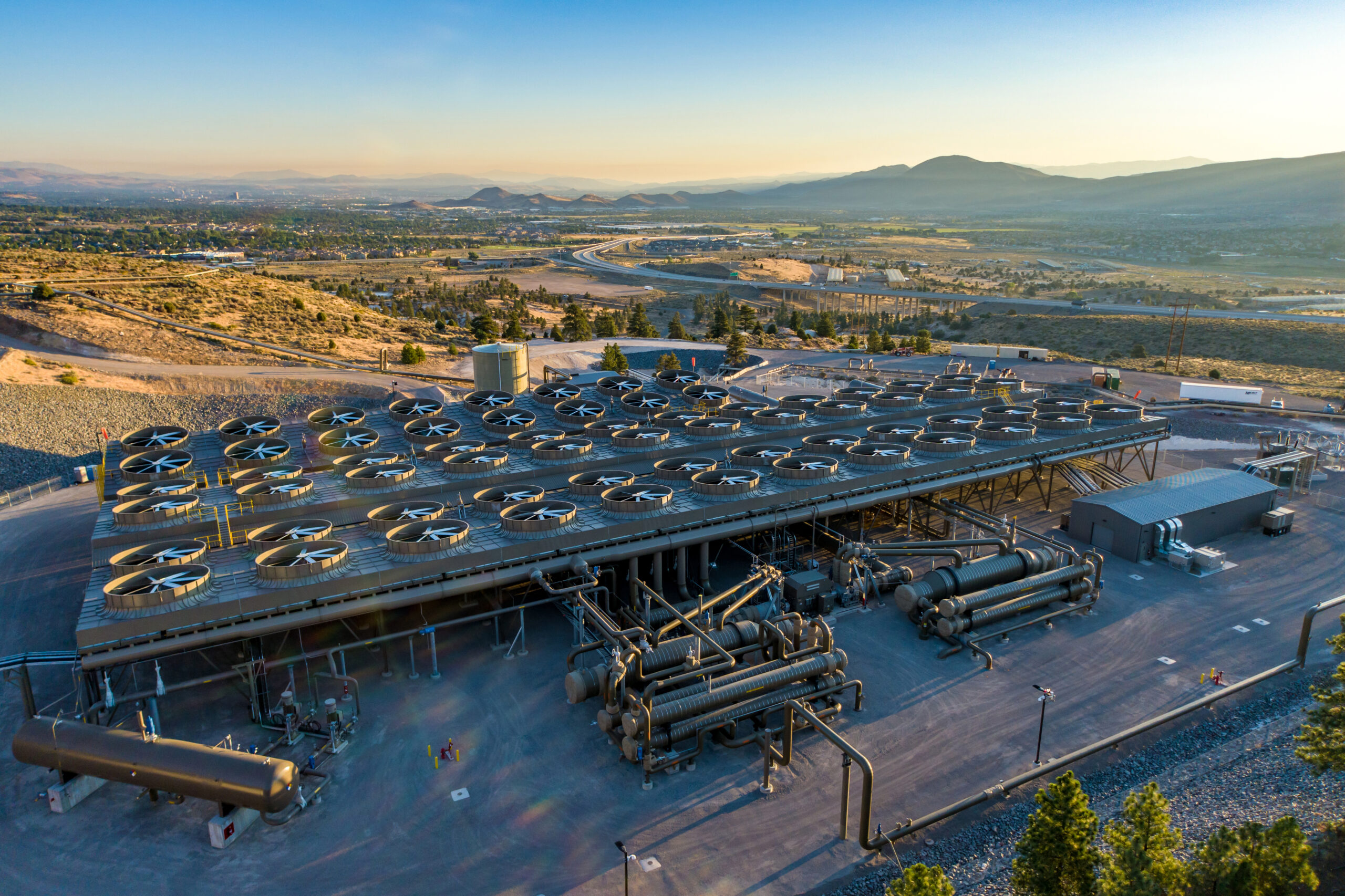 Good morning, and welcome to the Indy Environment newsletter.
To get this newsletter in your inbox, subscribe here.
As always, we want to hear from readers. Let us know what you're seeing on the ground and how policies are affecting you. Email me with any tips or suggestions at [email protected].
---
Earlier this summer, a Nevada-headquartered renewable developer completed an upgrade to boost production at a facility. But the project was not another solar plant. Despite an influx of solar development across the state, it had little to do with whether the sun was shining. If anything, it had more to do with what happens when it isn't.
In June, Ormat completed a project to increase the capacity of its Steamboat Hills geothermal complex, off the highway between Reno and Carson City, by roughly 30 percent. The upgrade was a meaningful development at a power plant that has been operating for three decades. But following where that power is going tells an equally interesting story about geothermal's future.
The facility is sending energy to the Los Angeles Department of Water and Power to help it meet its renewable goals. Many other geothermal plants in Nevada are doing the same.
"For the first time in probably five years, we are seeing tremendous attention and contracts being executed for geothermal in California," said Paul Thomsen, Ormat's vice president for business development who formerly chaired the Public Utilities Commission of Nevada.
Geothermal produced at Steamboat Hills is an emissions-free source of power that uses heated underground water to produce steam and drive turbines. Where solar and wind are intermittent energy sources, grid operators can rely on geothermal plants around-the-clock.
As states across the West adopt policy goals to decrease the amount of electricity generated by fossil fuels, Nevada geothermal developers see an opening that is only likely to get wider in the coming years. Many states have started to achieve renewable goals by adding large amounts of solar, a cheap renewable resource, to the grid. But on its own, solar can only get you so far. Solar requires another energy resource as a backstop.
Utilities tend to choose natural gas; it's often the cheapest option. But it's still a fossil fuel and to fully decarbonize, customers, utilities and state planners are going to have to find alternatives. California's recent rolling blackouts highlighted this. As the Los Angeles Times reported a few weeks ago, there are many options, including battery storage and giving ratepayers more incentives to conserve power (a big one). My colleague Riley Snyder took a close look at NV Energy and battery storage adoption earlier this week.
The geothermal industry sees itself as an essential part of the mix, but it faces a number of headwinds. The cost of geothermal, compared to other resources, is relatively expensive.
The industry is still small. Without a strong lobbying force in Washington, D.C., it had not always received the same tax incentives that solar has benefited from. There is also risk involved in locating an underground geothermal resource. Drilling wells can be expensive, especially in areas not already explored, and add to a developer's upfront costs.
Some of that is starting to change. Despite the higher cost associated with geothermal power contracts, the value proposition looks different as customers are inching to 100 percent renewable goals. And there appears to be more interest on the federal level. Congress recently extended tax incentives to geothermal producers, though they are due to expire in December.
The industry also hopes that more research and development could lower prices over the long-term. The U.S. Department of Energy recently awarded UNR and Ormat more than $15 million in grant funding to support research into geothermal exploration.
Why do Nevada developers care?
In modeling the Western U.S., geologists have found high geothermal potential across the Great Basin, especially in Nevada. The state is seen as an epicenter for the industry.
"There's a lot more resource in the ground than what's already been tapped into," said Matthew Rosenfeld, general manager of Avalon Geothermal. "We're not even halfway there."
Avalon Geothermal is a subsidiary of Cyrq Energy, which operates three plants in Nevada (only one keeps energy in-state). Both Thomsen and Rosenfeld presented to the Legislative Committee on Energy last week. They said the state has more opportunities to procure geothermal.
It's not only about electricity generation, Rosenfeld added. Avalon Geothermal offers heating to customers in Reno as a cheaper and emissions-free alternative to natural gas. He said the impact of heating should not be dismissed in conversations about decarbonization.
"You're still replacing combustion for heating," he said.
---
Here's what else I'm watching:
HEAT AND CLIMATE CHANGE
It's time for a serious conversation about heat: Almost all of Nevada — along with most of the Colorado River basin — saw mean temperatures in August that either set records or were much above normal (top 10 percent). And it's not expected to get cooler any time soon. These are not abstract numbers. They have real-world consequences, whether you live in Las Vegas, with the hottest August on record, or Ely, where ten temperature records were set in August.
Increased urban heat: Similar to the pandemic, heat is revealing and worsening the existing disparities in urban planning across the Southwest. Last week, The Arizona Republic published an important investigation into heat deaths, not only in Phoenix but all around the country. A part that stuck out to me: The story notes that heat deaths often unfold in ways that are harder for us to quantify, compared to other natural disasters. They rise "in a way that would drive dramatic headlines if tied to a single weather event. Hurricane landfalls typically claim far fewer lives." The Southern Nevada Health District reported that heat-related deaths decreased in 2019 after a two-year rise, but it has not finished its investigation for 2020, the Review-Journal reported.
Solutions are there, but they need to be vetted: High Country News published one of the most comprehensive stories interrogating how complicated potential solutions are: "To address extreme heat and the other daunting problems of climate change, we need to think in ways we haven't before." To understand what we need to do in the future, we need to look at the past.
Listening sessions: Following up on an executive order Gov. Steve Sisolak signed in November, the governor announced the State of Nevada Climate Initiative last week with a new website. The initiative is starting with a series of virtual listening sessions starting later this month. An interesting note: This is not the first time Nevada has attempted to look at climate change. A committee under Gov. Jim Gibbons produced a 70-page report (I'm going through it).
---
WATER, LAND AND POWER
Utilities regulator to monopoly: "Do not collect $200." Great story from the Review-Journal on an attempt by Southwest Gas to pass along $4,700 in executive dinner expenses (and much more) to its Southern Nevada ratepayers. Golden Knights tickets, first-class airline tickets. The company told the Review-Journal that it is no longer seeking to include the expenses in its proposed rate increase. Instead, they will likely come out of shareholder profits.
Light bulb efficiency standards: Last week, the Governor's Office of Energy approved new standards for energy-efficient light bulbs, the Natural Resources Defense Council announced in a blog post. Every common light bulb sold in the state, starting Jan. 1, must meet the standards, according to the post. The standard comes after the Legislature passed Assembly Bill 54 last year. The bill set a minimum standard for light bulbs and required the governor's office to come up with a regulation. The rule makes small exceptions for commercial use in the hospitality industry.
Clean water rollback lawsuit: The Pyramid Lake Paiute Tribe is one of three tribes, along with the Sierra Club, suing the Trump administration for rolling back the Clean Water Act, The Hill reported this week. "These changes that cut into the tribe's ability to protect its waters and fish harm us all," Anthony Sampson, chairman of the Pyramid Lake Paiute Tribe, said in a statement.
Bighorn habitat: Researchers at Oregon State University published a report finding that desert bighorn sheep populations are less vulnerable to climate change when they live in areas with less ecological disturbance. The report looked at herds in Arizona, California, Nevada and Utah.
Tahoe visitation: My colleague Jazmin Orozco Rodriguez reported this week on the uptick in visitation to Lake Tahoe, despite the pandemic and because of it. "The strain brought on by the pandemic combined with the looming threat of climate change threaten to jeopardize various community and bistate efforts to protect the region's environment and highlight the importance of sustainable outdoor recreation," she wrote. Increased trash has been a major issue this year.
---
ENVIRONMENTAL REGULATION
Herbicides and invasive weeds in Tahoe: The Sierra Club is rallying supporters to comment on a proposal aimed at testing the use of herbicides on invasive weeds in a community built on a marsh in south Lake Tahoe. Thursday is the last day to comment, but the issue is ongoing with a long history involving the Clean Water Act, development and how to manage invasive weeds.
SEC complaint: The Center for Biological Diversity told the Securities Exchange Commission this week that a mining company misled investors over the length of its permitting process, the Associated Press reported. The group filed a complaint with the commission over statements made by Ioneer, a company looking to extract lithium in a part of Nevada that overlaps with the only known habitat for Tiehm's buckwheat, a candidate for state and federal endangered species protection.
Fast-tracking environmental reviews: The Associated Press also reported that "the Trump administration is seeking to fast track environmental reviews of dozens of major energy and infrastructure projects during the COVID-19 pandemic, including oil and gas drilling, hazardous fuel pipelines, wind farms and highway projects in multiple states." Nevada is one of those states. The reporting was based on public records obtained by the Center for Biological Diversity.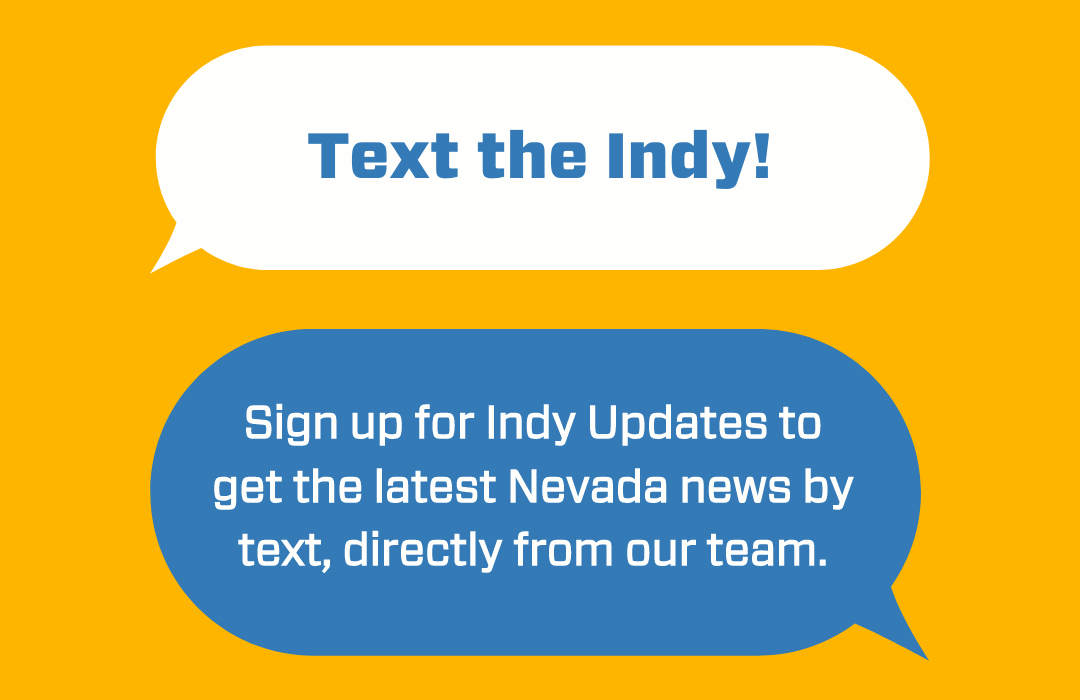 Featured Videos