Indy Environment: Nevada voters put renewable standards in the state constitution. What does it mean for addressing climate change?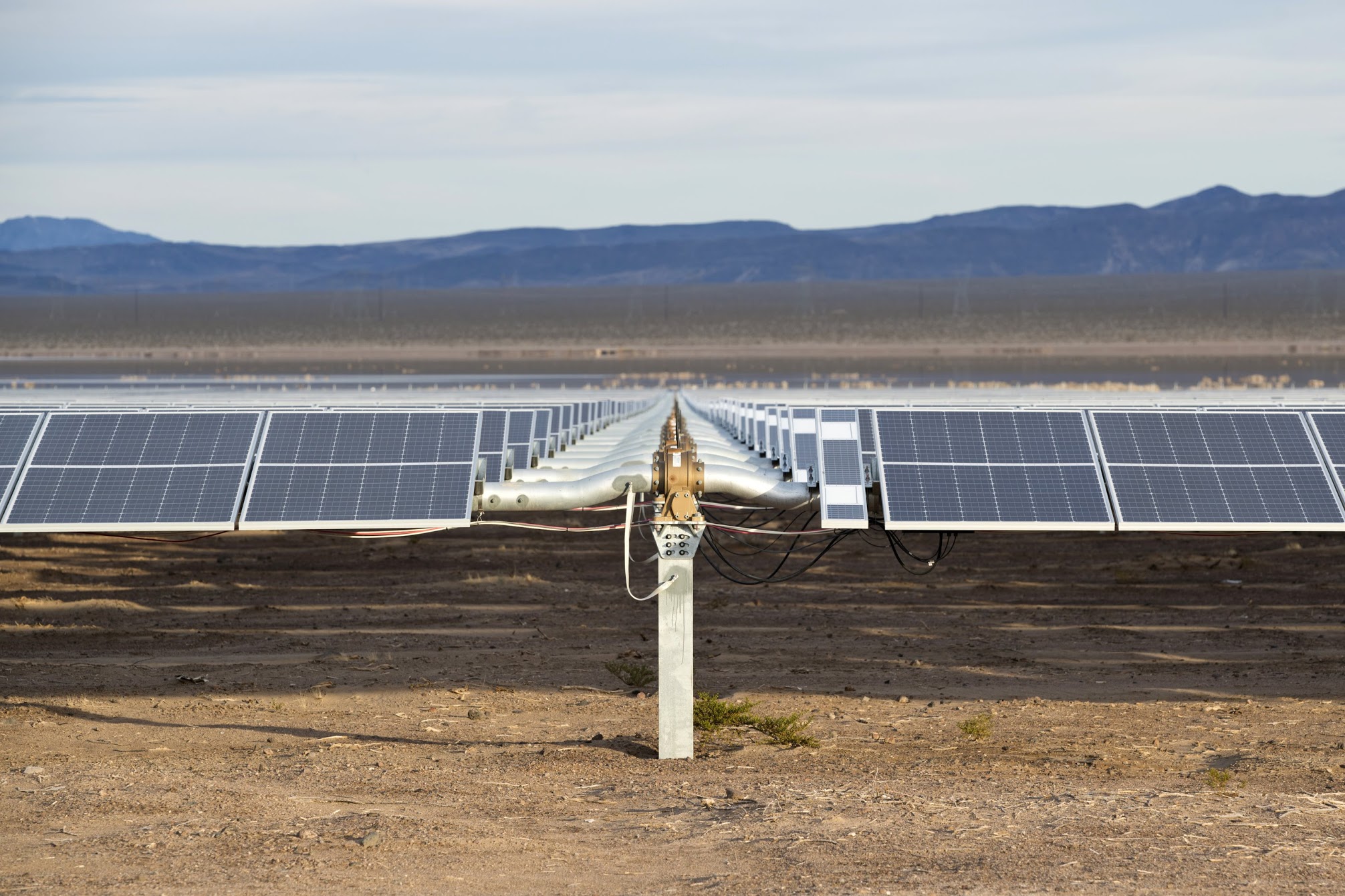 Good morning, and welcome to the Indy Environment newsletter.
As many people predicted, the presidential race was not called Tuesday night as multiple states continued to count ballots in a unique race that saw high percentages of mail-in voting. Former Vice President Joe Biden appears to have a slight lead in key states, which would push him beyond the 270 electoral vote threshold. As of Wednesday, it appeared that the Senate would remain in Republican control.
For environmental and energy policy, the outcomes on the national level will have significant consequences for what happens in Nevada and the West over the next four years. I broke down some of what the national election means below, but first: a few takeaways from Question 6.
As always, we want to hear from readers. Let us know what you're seeing on the ground and how policies are affecting you. Email me with any tips or suggestions at [email protected]
To get this newsletter in your inbox, subscribe here.
---
For a second time, voters approved Question 6, a measure amending the Nevada Constitution to spell out renewable requirements for electric utilities. This was not unexpected. Under the amendment, utilities will now have a constitutional requirement to have a renewable portfolio of at least 50 percent by 2030. So what does it mean for addressing climate change in Nevada?
After voters passed Question 6 in 2018, the Legislature passed a similar requirement only a few months later. That legislation was approved unanimously by the Assembly and the Senate, and it was signed by Gov. Steve Sisolak on Earth Day. Still, Question 6 stayed on the 2020 ballot.
Amendments to the Nevada Constitution must be passed in two elections. The second passage of Question 6 on Tuesday night will enshrine a renewable requirement in the state Constitution.
Supporters say the ballot measure will make the standard more difficult to undo in the future. At the same time, they recognize that a renewable standard is only a first step in tackling climate change. In effect, the amendment sets a minimum renewable requirement that can be raised.
Modeling suggests that a higher renewable requirement will be necessary to meet the state's climate change goals and to electrify the transportation sector. Last year, the Legislature set emission reduction targets with the goal of reaching zero or near-zero emissions by 2050.
A report by Evolved Energy, GridLab, the Natural Resources Defense Council and the Sierra Club suggests that more ambitious climate change policies are needed to meet that target.
The report looks at several potential pathways for reaching the 2050 emissions reduction goal, and it finds that the state might need to adopt a clean energy requirement that is closer to 80 percent renewable electricity by 2030. (I'll be writing about the report in more depth soon). The 50 percent renewable standard passed the Legislature with little opposition. But policies toward deeper decarbonization will likely face more organized opposition in all branches of government.
But Question 6 results and polling on renewable energy suggests that there is support for deploying more solar, wind and geothermal. Question 6 passed with about 54 percent of the vote, according to the initial 2020 results. In 2018, it passed by nearly 60 percent of the vote.
Nevada is different from other states. It does not have a large coal or oil and gas industry. Not only is renewable energy seen as essential to addressing climate change, many policymakers see it as an economic opportunity in a state that has looked for ways to diversify its economy. With high solar and geothermal potential, energy developers are eyeing projects in Nevada to export renewable electricity as other Western states increase their demand for clean energy.
---
Here's what else I'm watching this week:
What the election means: On the national level, the election has major consequences that could ripple down to the state level, especially around renewable energy and climate change.
Paris Agreement and climate legislation: The Trump administration's withdrawal from the Paris Agreement went into effect on Wednesday. Biden has vowed to rejoin the pact, though doing so could take time. Alejandra Borunda with National Geographic has more. At the same time, Republican control of the Senate could make it more challenging for Biden to pass his $2 trillion climate package, as the Washington Post reported.
Biden stakes out a position on mining: In the weeks leading up to Election Day, the Biden campaign met with U.S. miners, telling them that he would "support boosting domestic production of metals used to make electric vehicles, solar panels and other products crucial to his climate plan," Reuters' Ernest Scheyder reported. Not only is that significant for domestic mining, in general, it would likely have an outsized impact in a state like Nevada, which has seen an increase in proposals to extract lithium on public land, where the federal government plays a key decision-making role in mine permitting.
In defense of greasewood: A team of Reno-based scientists with The Nature Conservancy published a recent paper arguing that policymakers should consider the "potential biodiversity" of ecosystems that are traditionally undervalued. One of those undervalued ecosystems is land where greasewood, a plant that is widespread in the Great Basin is often considered to support a low number of species. The paper argues that greasewood should not be discounted when evaluating the impact of development. Greasewood ecosystems, for instance, can serve as an indicator species for the health of a groundwater supply, and many species do rely on them.
Bleak drought: Nevada is looking at widespread drought conditions heading into November, the Reno Gazette Journal's Amy Alonzo reported last week: "The entire state of Nevada is in some form of drought, and forecasters say the Reno/Tahoe area could set records for the driest September and October on record."
A 'tectonic shift' on the Supreme Court: Beth Gardiner with Yale Environment 360 reports on how the Supreme Court confirmation of Justice Amy Coney Barrett could impede efforts to address climate change and pollution. The article goes into depth about how the makeup of the court could affect the outcome of climate-related litigation, and important legal mechanisms, such as who is eligible to bring a lawsuit and whether the Supreme Court votes to take a case.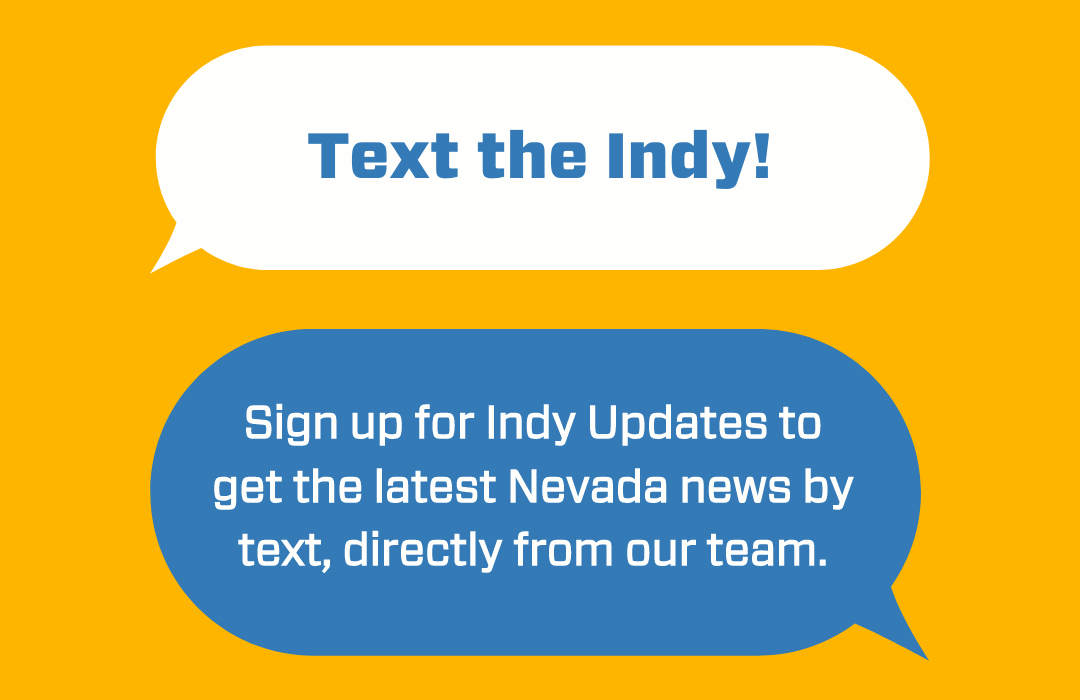 Featured Videos