Indy Environment: Open roads or open range? Inside Nevada's bill supporting wildlife crossings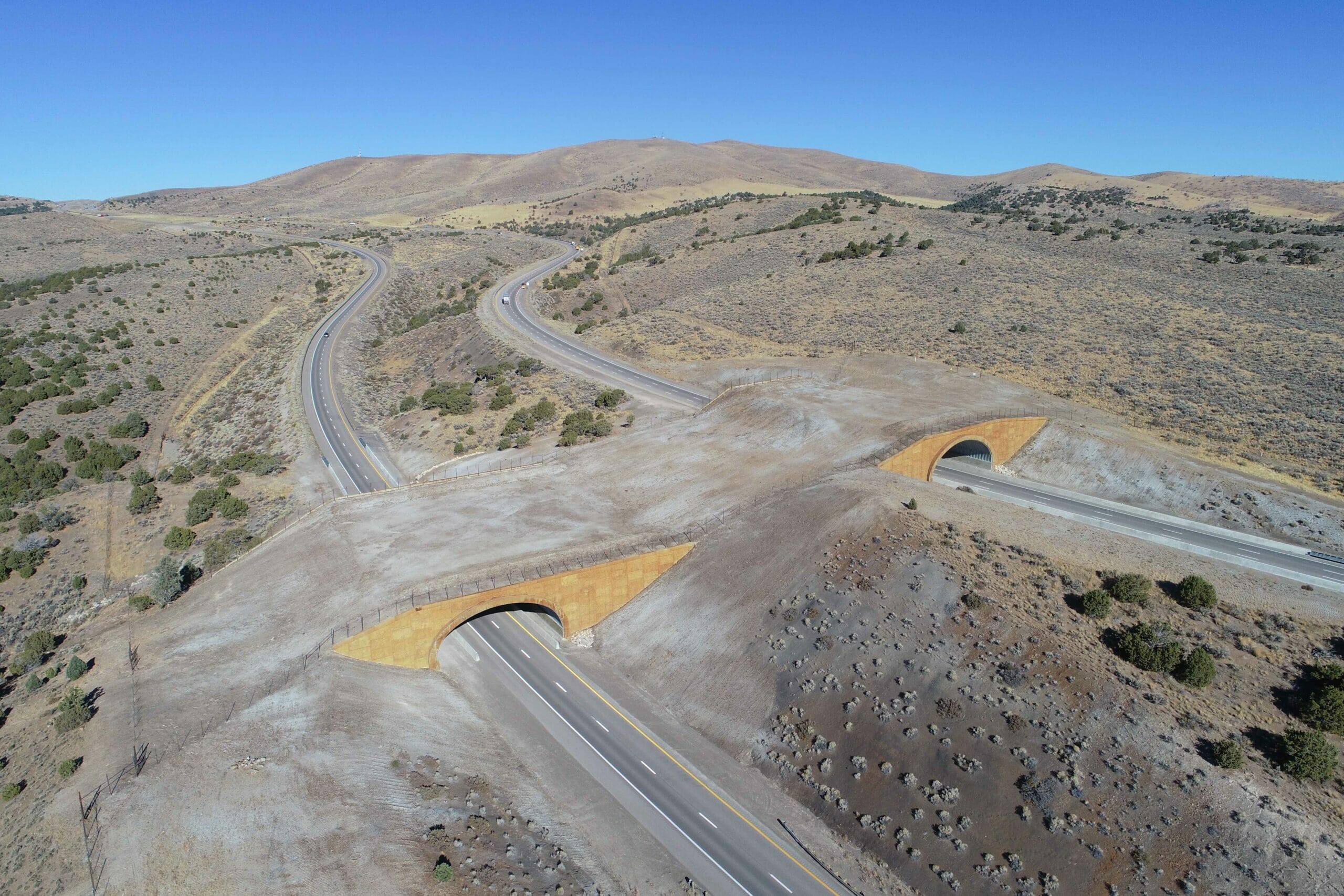 Good morning, and welcome to the Indy Environment newsletter. I'm Amy Alonzo, the environment reporter for The Indy.
On a recent road trip in the Eastern Sierra, I ran over a small critter crossing the highway. I was sad about the incident, and it got me thinking about the construction of highways through wildlife habitat. What if I had to cross a highway every time I wanted to go to a different room in my house? I reached out to the state to learn more about wildlife crossings and AB112, the new bill that helps fund them.
As always, we want to hear from readers. Let us know what you're seeing on the ground and how policies are affecting you. Email tips to me at [email protected].
To get this newsletter in your inbox, subscribe here.
---
Highways open the world to drivers, linking cities, states and nations. At the same time, they often create deadly barriers for wildlife, disrupting migration corridors and bisecting critical habitat, leading to collisions that cause substantial damage to human property and lives.
In Nevada, more than 500 vehicle collisions with large animals are reported each year. These accidents can annually cost the public more than $19 million for expenses like infrastructure damage, emergency response and traffic control.
Thousands more crashes go unreported, according to Nova Simpson, biological supervisor for the Nevada Department of Transportation (NDOT).
"We are a really rural state. We deal with a lot of trucks. They can come through and hit multiple individuals and can take out small herds," she said.
Truckers tend not to stop because there is no damage to their vehicles, she said, leaving the reporting rate of struck animals "atrociously low." She estimates the 500 or so reported wildlife collisions account for only about 5 to 10 percent of dog-sized or larger animals that are killed each year on the state's roadways.
"When humans aren't hurt, those interactions go unreported," she said. "For the smaller species, it's probably even more dramatic."
To offset low reporting numbers, NDOT relies heavily on its road crews to report roadkill. About 5,000 big game carcasses — such as mule deer and pronghorn — are located each year.
Lawmakers are taking notice.
In June, the Legislature unanimously passed AB112, creating an account to fund wildlife crossings such as bridges, tunnels and culverts specifically designed for animals, allowing them to safely cross highways and reconnecting their fragmented habitat.
With an initial appropriation of $5 million in state dollars, AB112's passage saw Nevada join multiple states in prioritizing wildlife crossings. Oregon also passed a similar bill in June, and over the past two years, 18 laws have been enacted across Western states to improve wildlife crossings and connectivity.
AB112 comes on the heels of a 2022 NDOT study that found the installation of wildlife crossings, coupled with several miles of fencing on either side directing the animals toward the crossings, reduced animal-vehicle collisions by more than 85 percent. The study found other mitigation measures such as wildlife warning signs and nighttime speed limit reductions are substantially less effective in reducing collisions.
Per AB112, NDOT and the Nevada Department of Wildlife will identify key areas where wildlife habitat, migration corridors and highways intersect and develop an inventory of connectivity needs.
The bill, sponsored by the Assembly Growth and Infrastructure Committee, also allows Nevada to apply for federal funding for wildlife safety projects. The 2021 Infrastructure and Investment Act (commonly called the Bipartisan Infrastructure Bill) directed the U.S. Department of Transportation and the Federal Highway Administration to distribute $350 million in matching grants over five years to reduce wildlife collisions and improve wildlife connectivity throughout the country. Grant applications are due Aug. 1.
Constructing wildlife connectivity corridors can cost anywhere from $2 million to $20 million, Simpson said, depending on factors such as how many lanes they cross, how much of the structure needs to be built and if any land needs to be acquired.
"The intent of the $5 million is to leverage federal funds," Simpson said. "If $5 million is all we had, it would be a challenge to get that to go very far."
NDOT installed its first wildlife crossing in 2010 on Highway 93 near Wells, soon building several more. UNR researchers found that mule deer used the Highway 93 safety crossing more than 35,000 times in the first four years after its installation.
The state now has more than 30 large wildlife underpasses or overpasses, including nine crossings in northeastern Nevada spanning Interstate 80 between Wendover and Wells and Highway 93 north of Wells that focused on a mule deer migration area. NDOT has also installed three large underpasses to keep horses off the roads around the Virginia Range in Northern Nevada, including USA Parkway and Highway 50. In Southern Nevada, NDOT incorporated four large bridge underpasses and one overpass for bighorn sheep when building the Boulder City Bypass, a section of Interstate 11, and installed 400 miles of tortoise fencing and 19 tortoise underpasses along highways 95 and 93.
With those projects constructed, NDOT is studying other areas of the state with substantial collision rates, including mule deer movements on Highway 395 north of Reno and areas around Lake Tahoe that have seen an increase in vehicle/bear collisions following the Caldor Fire.
Simpson spoke with The Indy about the state's wildlife crossing projects, the importance of AB112 and what's next for the state. Answers have been edited for length and clarity.
How do highways impact wildlife migration and segment habitat?
They (wildlife) need that continuous connectivity. Otherwise, they are dealing with fast-moving cars and the mortality that comes with it. Even in smaller cars, if you hit wildlife, you're not impacted, but if they break a bone, it's a death sentence for a lot of these animals.
What makes highways more dangerous to wildlife, heavy vehicle traffic or the type of habitat the highways pass through?
It's kind of a combination of all the above. The main features are the habitat we are cutting through. Transportation was built at a time when environmental concerns weren't at the forefront, and we didn't think about those things. If we put a road in now, we would think about environmental impacts a lot more.
How do animal crossing work? One day, animals have an open range; next, they have a highway splitting it, and eventually a wildlife crossing is installed. How do they know to use the crossings?
It's new and different, and animals don't like new and different. Once they learn about it and figure it out, they don't hesitate to go over the structures anymore. Once the adults learn it, they pass it on to their young. It's the ones that had a prior path before that take a little bit longer. But it's a pretty quick process.
Are there Nevada-specific statistics you can cite that show the efficacy of wildlife crossings in the state?
Going back to the accuracy of records, it's really challenging to say what is happening before or after (the installation of crossings). We tend to get a lot more reporting after these structures go in … but we lose a lot of accuracy after that point.
Are there downfalls to wildlife crossings?
Ultimately, they just seem to be a win-win all around. The big downfall, if anything, is the cost and the fencing. The structure has very limited utility if it doesn't have fencing.
Is NDOT working on any crossings around the Virginia Range in south Reno?
We've met with partners like the city and the horse groups, but the areas that need attention like Veterans Parkway are not NDOT's and we can't do structures on private land. We put the challenge on the other partners that their role is to try to acquire established movement corridors outside of NDOT [owned] corridors. We are very specific where our influence starts and stops. If they can get the corridor, we are willing to put the structure in. We understand the issue is there, but we are limited with what we can do outside of our right-of-way.
Does the passing of AB112 imply a changing shift in the way we view our interactions with wildlife?
It's been one of my goals to see a fund specifically for this kind of project before I retire. And we're lucky enough to be working at a time when this issue is getting a lot of national attention.
It's definitely showing a shift in the thought process in what Nevada thinks is important — that we have the wildlife and the connectivity of the habitat for our kids and their futures and we're maintaining that long term. This is a great first step that hopefully leads to more funds.
What are some of the areas NDOT is monitoring for future wildlife crossings?
There are definitely areas we are investigating more deeply, but we don't have anything on the books at this very moment.
Is there anything else Nevadans should know about wildlife crossings?
Nevada is the only state I know of where you cannot hunt within a half mile of these structures. It's important for people to know that law exists. I think Nevada was really progressive with that.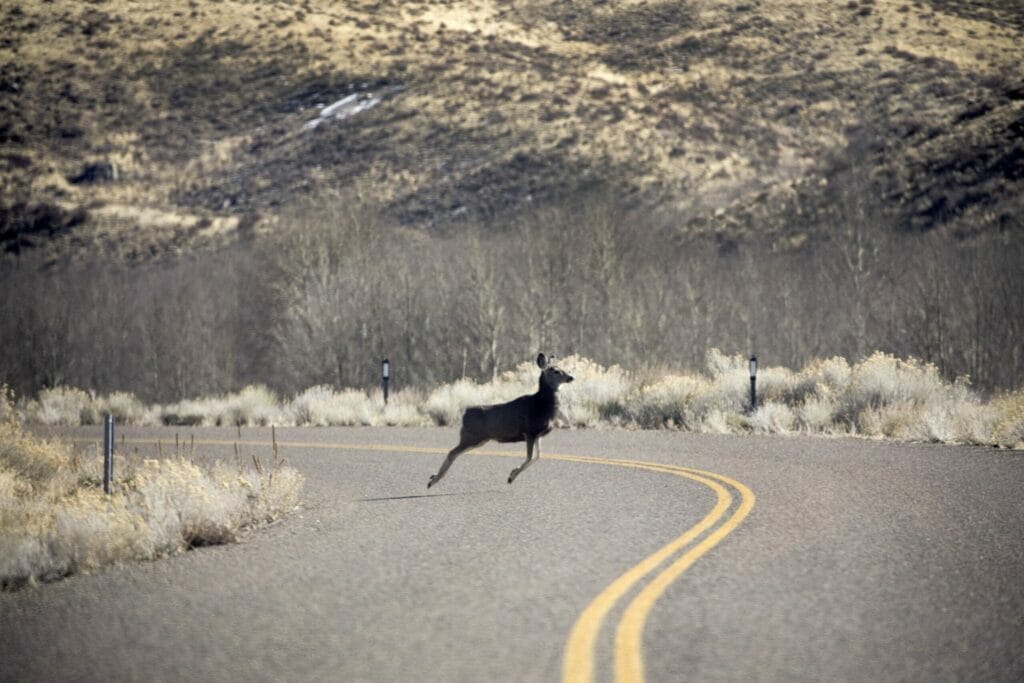 ---
Clarification
In my last newsletter, I wrote about a lawsuit filed by the developers of a lithium mine against protesters at Thacker Pass. In my article, I cited outdated information from the Harvard University Digital Media Law Project and stated that Patrick File, associate professor of media law at UNR, agreed with the outdated information.
File alerted me to the outdated information that I incorrectly stated he agreed with. The Indy has updated the story on its website, but because we can't edit a newsletter once it's published, please note this clarification on the last edition.
---
Here's what else I'm watching this week:
UPS delivery drivers are prepared to go on strike at the end of this month. One of their main concerns? Safe working conditions during extreme heat events, Grist reports.
Nevada leads the nation in solar industry jobs, according to a report by the Interstate Renewable Energy Council. The Las Vegas Review-Journal's Sean Hemmersmeier breaks down the numbers.
Purifying toilet and shower water in Reno for drinking? Northern Nevada water agencies, UNR and local governments are partnering on a pilot project that does just that, KUNR's Kaleb Roedel reports.
An unprecedented third review of a Nevada geothermal project could protect endangered toads. Read more from the Associated Press.
Recreation or a form of mining? Federal officials are debating the future of rock collecting in a Southern California national monument, according to the L.A. Times.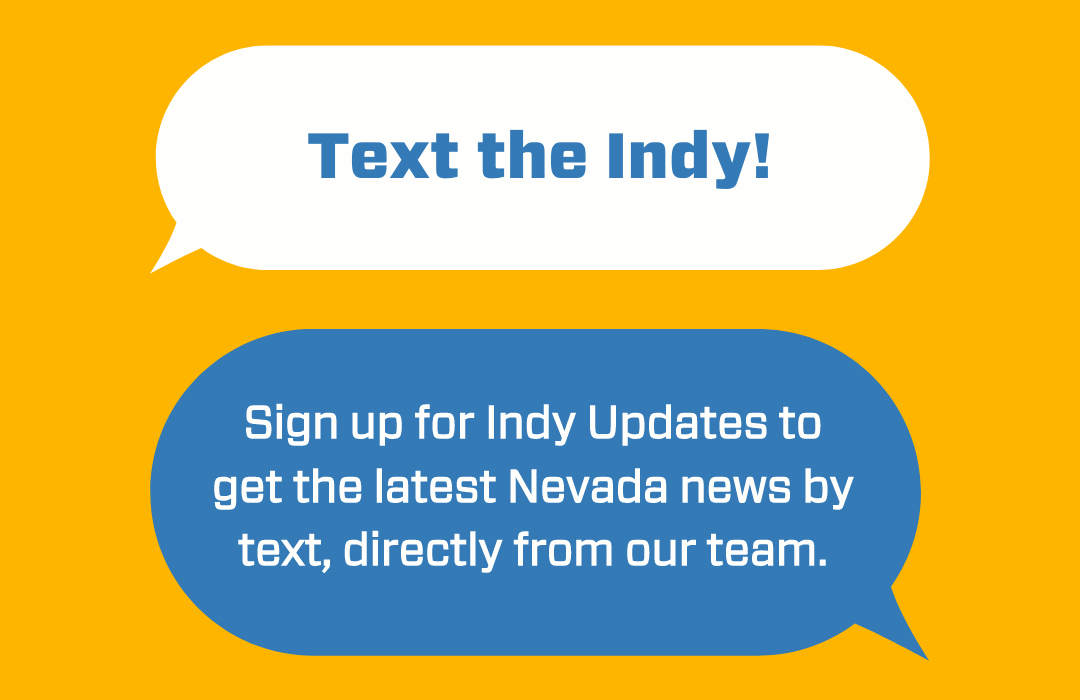 Featured Videos