Indy Environment: Past decisions loom over Reno, Washoe County votes on Lemmon Valley flooding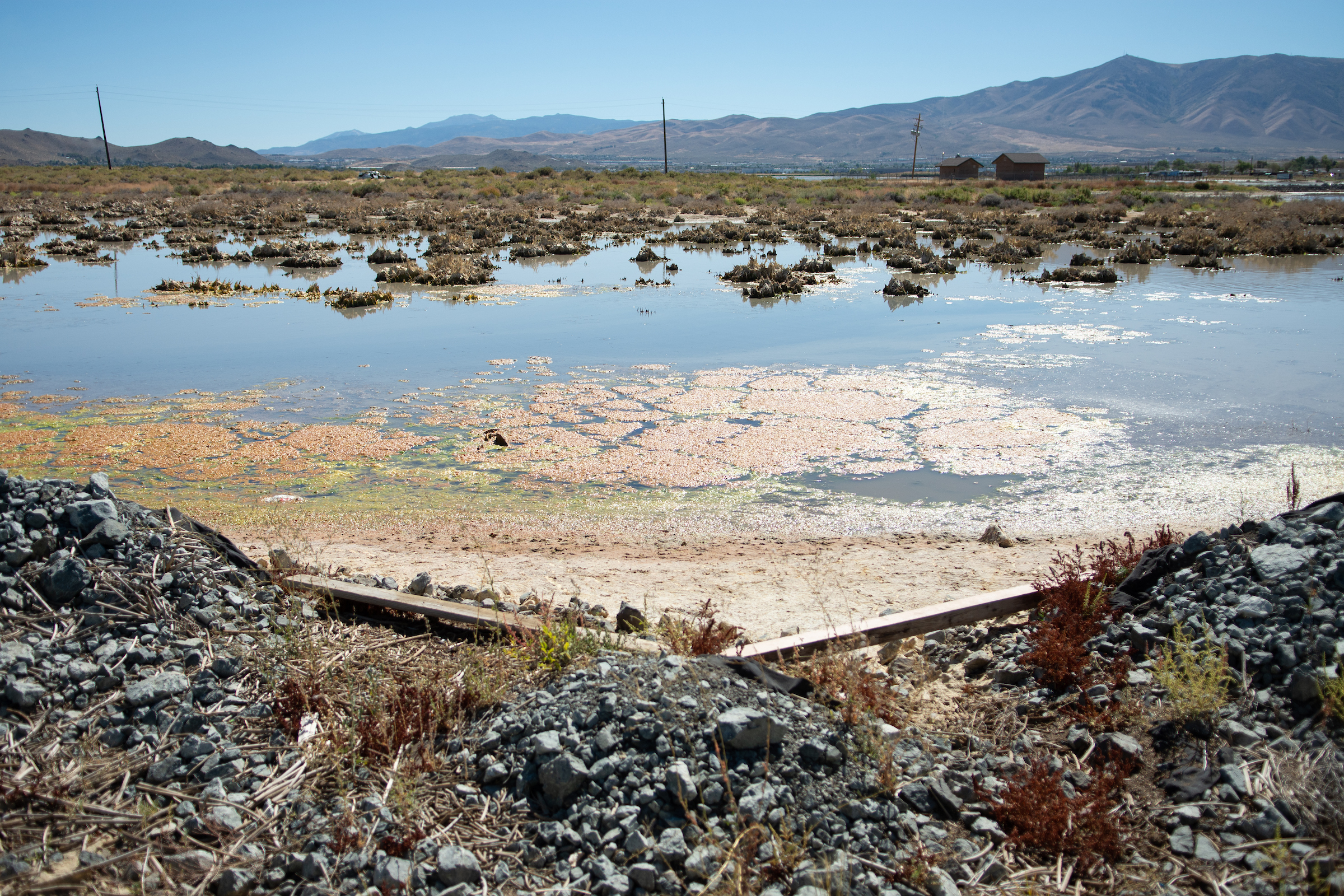 The Indy Environment newsletter breaks down reporting on water, public land and development. Sign-up here to receive it in your inbox. For suggestions or tips, email [email protected].
Call it an environmental justice story. Call it a climate story. Call it a runaway development story. Whatever framing you pick (and there is some truth to all), the past has come sloshing back in the response to flood water trapped in Lemmon Valley, about 10 miles from downtown Reno.
It's playing out like so many other environmental issues — policymakers forced to contend with the consequences of decisions made decades ago and figure out how to avoid past mistakes.
Lemmon Valley, with a population of about 5,000, is one of several basins north of Reno that has no natural outlet for water. With nowhere else to go, stormwater collects at the valley floor — filling Swan Lake — until it infiltrates into the ground or evaporates. If there is too much water, as was the case in 2017, then there's flooding. But the weather swings only tell part of the story.
Across the West, 2017 was marked by heavy precipitation. When it rained, it poured. And Swan Lake rose beyond its historical elevation and overflow water flooded the homes encircling it. By February, the county reported that nearly 90 properties had water on their premises, according to a recent court order that found the city of Reno, in part, liable for the flooding. With another high water year in 2019, the flooding issues in Lemmon Valley were complicated even further.
Residents remain frustrated with how long it has taken the government to respond and worry that Lemmon Valley's distance from the city has left them "out of sight, out of mind." As local governments continue to approve development there, many have called for a moratorium.
For the past two years, the city and county have struggled over how to respond.
The county put in short-term measures — temporary barriers and pumps — to contain water to the lake. There are a number of complicating factors. Land ownership is split between the city, county and the Bureau of Land Management. There are also funding constraints. At two lengthy public meetings this week, county and city politicians began discussing how to move forward.
On Tuesday, the Washoe County Commission and Reno City Council approved a temporary pipeline, with a price tag not to exceed $3 million, to pump water out from the lake and use it four miles away. But it was criticized by Councilwoman Jenny Brekhus, concerned by the lack of transparency around the process and that it could enable development in an area where past development is often blamed for contributing to the flooding problem. Flashback to a meeting one day before.
On Monday, Brekhus proposed a temporary moratorium on development in the area, which was voted down by the council. That's because the flooding is not only about climate or two years of above-average precipitation. It's also about how planning decisions have affected the area.
This is at the heart of the court order against the city. In June, a jury found the city was liable for contributing to the flood by building infrastructure that allowed rapid development and increased water use while receiving studies that more flooding mitigation was necessary to sustain growth. This is Reno first reported that the city had been warned of potential flood risks.
City and county planners have argued that new homes — a big regional need — will be required to include more mitigation and that new development could contribute to the solution for the valley, as homebuilders pledge to update infrastructure. Plus the limits of existing infrastructure, such as a near-capacity sewer plant, already provide a de facto moratorium for Lemmon Valley.
On Monday, the City Council voted to appeal the court order, asking the Supreme Court to weigh in on the District Court judge's determination that all the residents could bring a class-action case.
Brekhus and Mayor Hillary Schieve voted against the appeal.
There will be more to come on that. Until then, here are some other stories I'm watching…
'Half measures don't cut it:' When Washington Gov. Jay Inslee was a student in Seattle, he recalls not being able to see Mt. Rainer in the summer. That changed with new environmental laws. At a roundtable in Reno on Monday, he used the example to talk about how he'd approach climate change, an issue Inslee has worked to prioritize in a crowded Democratic primary. Inslee stressed that his climate plan went beyond a carbon tax by advocating for new regulations.
Those regulations, he said, would create jobs and force companies to innovate. Although the U.S. has started transitioning away from coal, largely because of the changing economics of solar and natural gas, Inslee said more work needed to be done around energy efficiency.
"That means jobs for carpenters and laborers," he said. "People sometimes think clean energy is just physicists and electrical engineers. No. It is people with hammers and saws and pipes."
In an interview after the event, Inslee said the Trump administration was circumventing the law by delivering nuclear materials to the state without Nevada's consent. When asked about his position on Yucca Mountain, he said that any decision would require a "consensus [approach]."
Inslee, who is about 20,000 donors from qualifying for the third debate, said his presence on the debate stage was critical for making sure climate change remains part of the conversation.
"Half-measures don't cut it," he said of climate plans. "Too little, too late is too dangerous."
Oil well protest: Two environmental groups appealed a BLM decision to permit an oil well in Railroad Valley, one of the few areas in Nevada where there is proven oil potential. Why? The groups, Center for Biological Diversity and the Western Watersheds Projects, are arguing, in part, that the federal agency failed to consider how burning fossil fuels could affect the climate. It's an interesting strategy that is being tested in courts throughout the region. In March, a judge blocked oil drilling in Wyoming because the agency did not consider climate change in its analysis. As High Country News reported earlier this year, it's one of many cases challenging how climate change fits into the environmental reviews required of the agency before permitting oil drilling.
Renaming a peak: In June, the U.S. Board on Geographic Names voted unanimously to strike Jeff Davis Peak — within Great Basin National Park — from the atlas, Smithsonian Magazine reported. The peak's new name is Doso Doyabi, a Shoshone phrase for White Mountain. The decision came after deliberation at the local and state level over the past year. The peak was named for Jefferson Davis, the president of the confederacy, before the Civil War when Davis commissioned a railroad survey as the secretary of war. After the Charlottesville rally in 2017, as the country began to recognize the pervasive ways public statues and buildings honored slavery defenders, groups petitioned a state board for a name change. With support from several tribes, the board asked the federal government in January to change the name to Doso Doyabi. A nice quote from the story: "I don't view it as much as a name change than as a name restoration."
Ruby Mountain Fire: "A fire in the Ruby Mountains burned more than 15,000 acres in less than two days, and is spreading toward prime mule deer habitat and a popular hiking trail," the Elko Daily Free Press reported on Tuesday. The fire, ignited by lighting on Sunday, has grown by about one thousand acres since then and has injured two firefighters, the newspaper reported.
Veterans for Peace: The national group came out against the Air Force's proposed expansion of the Nevada Test and Training Range by about 300,000 acres. Such an action would restrict access to the Desert National Wildlife Refuge and affect its management. The military says it needs the land to conduct modern training, adapting to warfare in which bombs are launched from farther away and at greater elevations. But opponents from both political parties have questioned the necessity of the expansion, noting that the range is already 2.9 million acres.
A jet plane on the playa, part II: "The 747 has landed in Black Rock City again," the Reno Gazette Journal reports. "Last year, the controversial art installation was stuck for nearly a month on the playa, leaving questions as to whether it would return this year. It returned to the Burning Man event area on Sunday as event preparations are in full swing."
Clips from the news:
Update at 11:19 a.m. on Aug. 8: An earlier version of this story said the Reno-Gazette Journal was first to report that Reno had received reports warning the city of flood risks in Lemmon Valley before 2017. Although the newspaper did an in-depth investigation on the issue, This is Reno was first to report on the studies.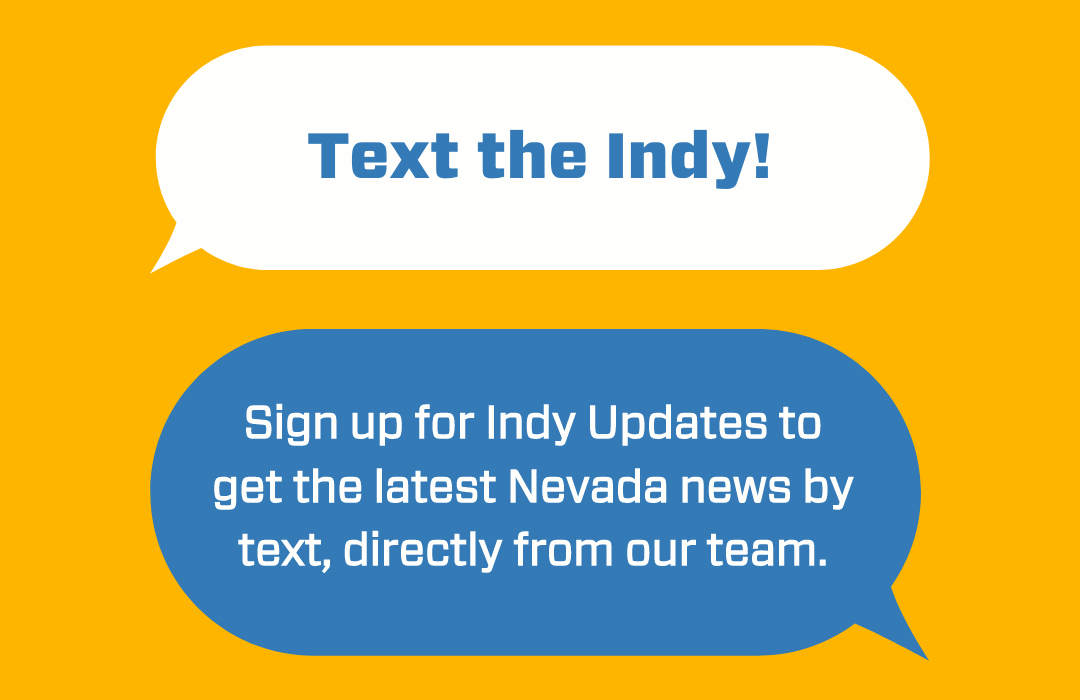 Featured Videos