The Indy Explains: Why we hired Mark Mellman to conduct The Independent Poll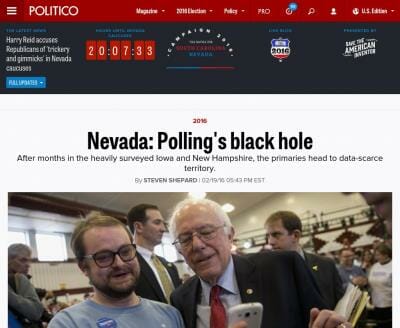 After we published our first Independent Poll by Mark Mellman, who has polled for many Democrats, Republican operative Logan Dobson posted this on Twitter:
"This is your first of many reminders that the guy conducting surveys for The Nevada Independent is none other than Harry Reid's own pollster."
Dobson followed up his tweet casting aspersions on Mellman's work, with this one: "a fact 'not noted' in the piece touting their first poll. I think it's a relevant fact!"
There's a lot to unpack here, so let me start with explaining why we hired Mellman to do our polling.
When I decided to do surveys for TNI, I wanted only one thing: accuracy. After 30 years covering politics in Nevada, I know how difficult it is to poll in Nevada and how many garbage polls have been given equal weight with good ones.
Mellman's record here, especially, and elsewhere is well known. He successfully modeled the Nevada electorate in 2010 for Reid, whose victory surprised almost everyone in the country. Indeed, Mellman was so unerring that he had Reid up by about 5 points for the last two months while nearly every other pollster showed Sharron Angle gaining ground or winning. Reid won by nearly 6 points.
Mellman understands the vagaries of the Nevada electorate, and his model had been proven right time after time. He ran numbers for Shelley Berkley here in the Senate race in 2012 and had that race as close as it turned out to be, and he also knew Hillary Clinton would win here in 2016.
So, of course, I wanted him.
I knew going in that some, especially partisans, would attack the results of our polling because of Mellman's association with Democrats. But I trust his numbers, and I trust him.
Which brings me to Dobson, who used to work for a GOP pollster, The Tarrance Group, which has a fine reputation. Now he is director of data & analytics for the National Republican Senatorial Committee.
Dobson's tweets came after we released our poll that showed Sen. Dean Heller, already known to be a prime Democratic target in 2018, as relatively weak – only 29 percent of respondents had an "excellent" or "good" view of the GOP senator.
So it is not surprising that Dobson sneered at the results of the survey that don't look good for his candidate. But his attempt to call into question the integrity of our poll is a bridge too far – and something he never would have done when he worked for a reputable polling firm. Dobson, ironically, is the one trying to create a false narrative.
Of course, as Mellman or any experienced hand would acknowledge, any poll could be wrong. A sample might be bad. It's only a snapshot. But Mellman will be wrong much less often than most.
As for his follow-up tweet about disclosure, he's quite right. And it was simply an oversight that we did not provide a hyperlink to Mellman's site as well as provide his grade ("B") from the 538 web site – something we fixed in our second report of a Mellman poll and will do in every poll report going forward.
I thought about hiring both a Republican pollster and a Democratic pollster, which some media organizations do. But I was more concerned about getting accurate results than preening about partisan "balance."
By the way, I only considered hiring one other pollster because of his success in predicting the Nevada electorate. But he rejected my pitch because he said he was too busy and had too many Nevada clients.
His name: Dave Sackett, who works for The Tarrance Group, Dobson's old employer.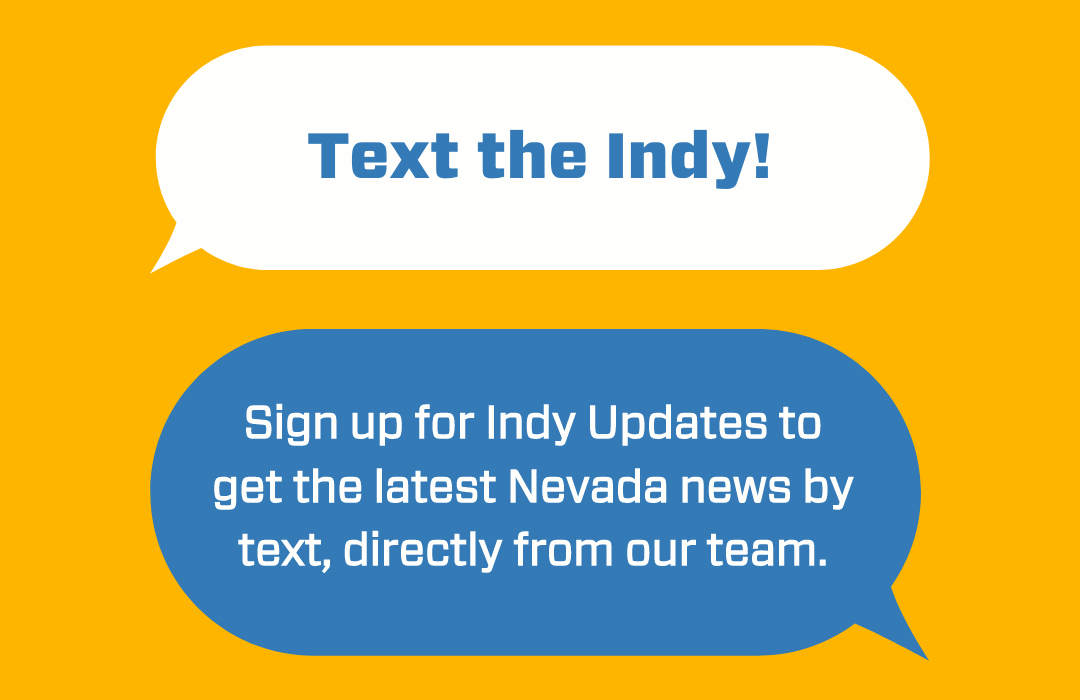 Featured Videos
Comment Policy (updated 4/20/2021): Please keep your comments civil. We reserve the right to delete comments or ban users who engage in personal attacks, use an excess of profanity, make verifiably false statements or are otherwise nasty. Comments that contain links must be approved by admin.