A couple walks past a voting sign during primary election day at Sahara West Library on Tuesday, April 4, 2017. (Jeff Scheid/The Nevada Independent)
Indy Explains: How does Nevada verify a voter's eligibility?
April 23rd, 2017 - 2:15am
Nevada Secretary of State Barbara Cegavske made waves this week when she announced a voter fraud investigation, and said she'd confirmed three non-citizens had illegally voted in the 2016 general election.
Cegavske says the three people who voted were among a list of more than 100 people who had used a green card while obtaining services at the DMV and also registered to vote at that time.
The revelation has raised questions about Nevada's voter registration process. Who's eligible to vote? Who's checking eligibility? The Nevada Independent explains:
Can non-citizens vote legally? Can they register legally?
No. Nevada law and the state Constitution require people be 18 years or older and a U.S. citizen before they can vote, and requires they be a U.S. citizen to register. The law doesn't  exclude the registration of people who will turn 18 in time for the next election, though. People must have lived in Nevada and in the county where they'll vote for 30 days prior to the election.
Willfully registering to vote, or voting, as a non-citizen are both felonies punishable by 1 to 4 years in prison.
Can the state confirm that someone is a citizen?
While it's illegal to vote as a non-citizen, neither federal nor state law require election officials to verify a person's citizenship when they register to vote. The current arrangement is largely an honor system in which a person must check the "yes" box to affirm they are a U.S. citizen and sign that application.
Elections officials do not have access to databases that could confirm a person's citizenship.
Georgia, Kansas, Alabama, and Arizona have all attempted to require people provide proof of citizenship to register to vote, but courts have ruled against those efforts, saying the high bar could disenfranchise too many voters.
Earlier this year, the Nevada secretary of state's office said it was looking into the possibility of tapping into a U.S. Citizenship and Immigration Services (USCIS) database called SAVE (Systematic Alien Verification for Entitlements), which helps agencies that grant public benefits check whether an applicant is a citizen.
Since then, the office has determined it would be difficult to use the system for voter registration purposes. Among other reasons, the database requires an immigrant document number in order to run a search, and that information is not collected in the voter registration system.
The database cannot verify citizenship based on the information that the state does collect — a Social Security or driver's license number.
What happens when someone submits a voter registration application?
The information on the form is entered into the county voter registration system, then sent at night to the secretary of state's office for verification. The information is compared against databases maintained by the Nevada Department of Motor Vehicles (DMV), the Social Security Administration (SSA), the Office of Vital Statistics, and existing records within Nevada's Statewide Voter Registration List.
Officials look to see if data submitted on a registration form is a perfect match with an existing government record.
Does that screen out non-citizens?
The cross check of DMV and Social Security information generally weeds out people who are in the country illegally because they cannot obtain a driver's license or a Social Security number except through fraudulent means.
However, the check does not effectively screen out people who are in the country legally and have, for example, a green card. Legal permanent residents can obtain a driver's license and sometimes also have a Social Security number.
Data from the DMV indicates that nearly 22,000 legal permanent residents have Nevada driver's licenses or identification cards. If they were to check the box affirming they are a U.S. citizen and sign that form, they would be allowed to vote.
What happens if the voter registration checks out?
If the secretary of state's cross-check process validates the information submitted on the voter registration form, the voter gains "active" status and is eligible to vote in a Nevada election. Active voters don't have to show any identification when they come to the polls, but still must sign a register at the polling place for signature verification.
What if the voter registration matches another voter registration record in the state?
If the information on the form matches an existing Nevada registration, the secretary of state's office notifies one or more counties involved that there's a potential duplicate registration. The county or counties is in charge of resolving the issue. This situation often happens when a registered voter moves within the state and registers at a new address.
What if the information on the registration form doesn't match with records in existing government databases?
If the secretary of state's cross-check doesn't match information on the form with information in other databases, the county is charged with reaching out to the applicant and ensuring the information is correct. Sometimes, typos, data entry errors or sloppy handwriting can hamper the verification process. False information will also prevent the county clerk from authenticating the information.
Voters who are flagged in this process are classified as "active pending" and cannot vote unless they provide valid information or show up at the polls and provide appropriate photo identification and proof of residency.  
What if the registration form is missing a piece of data that's key for determining eligibility, such as a date of birth or a signature?
If the form is missing a critical piece of information including affirmation that the person is eligible to vote, a signature, a driver's license number or a Social Security number, the county is responsible for reaching out to the person to obtain the missing data. These applicants are classified in "fatal pending" status and are ineligible to vote until the missing information is provided to the county.
If an applicant doesn't have a valid Nevada driver's license, identification card or Social Security number, they must sign an affidavit affirming that and provide alternate proof of identification and residency (such as a utility bill or paycheck) before they're allowed to vote.
County elections officials are required by law to follow up with voters as soon as possible. Voters have 15 days to respond, or their registration is voided.
How does Nevada ensure people aren't registered in multiple states?
Nevada is part of the Electronic Registration Information Center (ERIC), a nonprofit organization that maintains databases aimed at helping states keep accurate voter rolls. Every 60 days, Nevada uploads voter registration and DMV records to ERIC, where they're compared against data supplied by 20 other participating ERIC states, the Social Security Death Index, and the U.S. Postal Service's National Change of Address database.
Any potential duplications or deceased voters are reported to the secretary of state's office and local election officials for further investigation and potential removal from the rolls.
Who maintains voter registration records?
The county clerk. That person also maintains records for two years of any activities aimed at ensuring the accuracy of the register, including whether the clerk sent notices to registrants asking them to verify their personal information and whether an application was voided.
What rules must voter registration agencies abide by?
People or groups who register others to vote are barred from seeking to influence an applicant's political preference or party registration. They must also refrain from displaying their own political preference or party affiliation in a place the applicant can see, and refrain from making any statement or taking any action to discourage someone from registering to vote. Breaking any of those rules is a category E felony punishable by 1 to 4 years in prison and a fine of up to  $5,000.
Voter registration agencies are also banned from knowingly employing someone who has been convicted of a felony involving theft or fraud.
Voter registration agencies must forward registration applications to the county clerk no later than 10 days after they receive them, and must forward the applications daily in the two weeks preceding the fifth Sunday before an election (as the registration deadline nears).
Agencies are not allowed to "knowingly register a person who is not a qualified elector or a person who has filed a false or misleading application to register to vote."
They're also barred from destroying, defacing or altering a registration application that's been signed, unless they're correcting some of the information on it at the request of the applicant.
Nevada law requires designated DMV employees who are helping people register to vote to "check the application for completeness and verify the information required by the application."
Can an agency deny an application if it believes the person is not a citizen?
This is the source of the disagreement between the DMV and the Nevada secretary of state's office, which sent a letter faulting the DMV for forwarding along registrations when the applicant had presented a green card as identification and telling the DMV "this practice must cease immediately."
In emails obtained by The Nevada Independent, the SOS's office advised the DMV in October not to halt applications in which an applicant has used a green card as identification, lest the DMV open itself up to liability.
Amy Rose, legal director of the American Civil Liberties Union of Nevada, said the DMV can flag applications that may be filled out by potential non-citizens, but shouldn't withhold the application from the county clerk.
"They don't get to stop that registration from being forwarded," she said. "Just because you present a green card doesn't mean you're ineligible to vote. You could be a naturalized citizen. The DMV shouldn't be put in that position to try to figure out what's going on."
Please join us for
IndieTalks: The rise of nonpartisans in Nevada
Tuesday | May 25, 2021 | 5:00 p.m.
Thank you to our sponsors and host venue: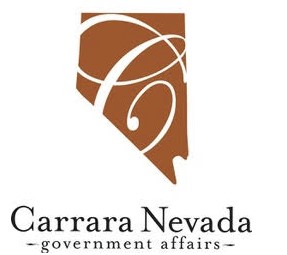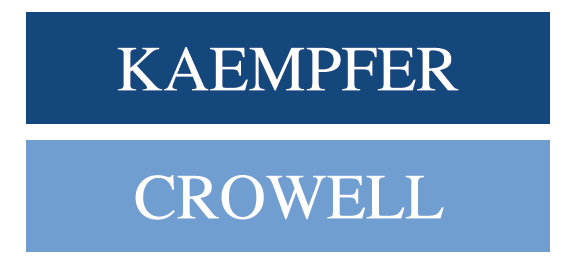 Comment Policy (updated 4/20/2021): Please keep your comments civil. We reserve the right to delete comments or ban users who engage in personal attacks, use an excess of profanity, make verifiably false statements or are otherwise nasty. Comments that contain links must be approved by admin.