The Indy Explains: Southern Nevada education groups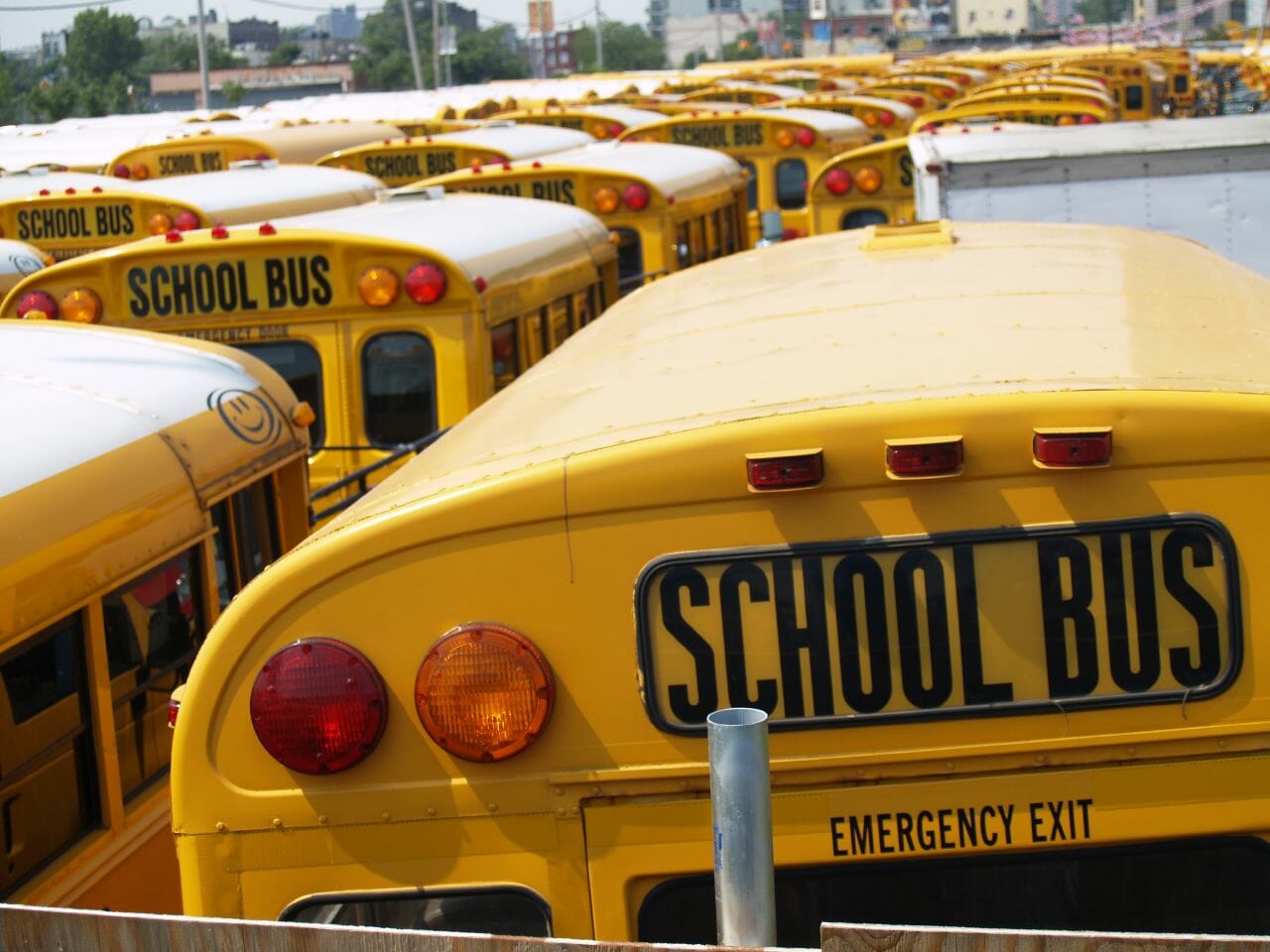 Call it the education ecosystem.
In the past few years, a number of education-related organizations have sprouted to address varying concerns in Southern Nevada. Some are parent-led. Others boast heavy representation from the business community. Many advocate for similar policy reforms.
"The last couple of years, there has been a real bonding of nonprofits," said Judi Steele, president and CEO of The Public Education Foundation. "We have so much work to do in this valley, and there's a maturing, I believe, in the leadership of these groups, where we all see the value of working together."
Still, go to a Clark County School Board meeting and it's easy to be confused by all the education players — specifically, who they are, what they do and how they're funded. And if you pay any attention to politics, you'll likely hear many groups mentioned more often during the 2017 legislative session, which kicks off next week. Several intend to lobby for education policies, including money for the weighted student funding formula, which would allot more per-pupil dollars for special education students, children living in poverty, gifted students and students whose primary language isn't English.
The Nevada Independent has begun untangling the education web, although there are certainly more organizations than the ones described below. Consider this an initial primer to understanding the education world of Southern Nevada.
H.O.P.E. for Nevada
H.O.P.E., which stands for "Honoring Our Public Education," is a parent advocacy group that formed before the 2015 legislative session. It's a nonprofit, nonpartisan group made up entirely of volunteers, said Caryn Shea, the group's vice president.
"We didn't really have an informed parent base that was helping to inform our legislative decisions," she said.
The fledgling group met with as many legislators as possible leading up to the 2015 session and advocated for issues such as bonds for building new schools, better professional development for teachers, a K-12 "rainy day" fund and full-day kindergarten, Shea said.
The group is gearing up for the 2017 legislative session and wants to see lawmakers direct money toward the weighted funding formula, which would allocate more per-pupil funds to special education students, children living in poverty, gifted students and students whose primary language is not English.
"I would say our biggest stance overall is that if we had properly funded public education in years prior, we would not be facing this 'choice' buzzword war," Shea said. "People would not be looking for alternatives that have less accountability as real choices for our children."
H.O.P.E., which counts participation from 900-some families, does not accept funding from any individuals or businesses because it doesn't want to be beholden to other entities' agendas, Shea said. "It is strictly out of our own wallets," she said
Rogers Foundation
The Rogers Foundation focuses on "transforming lives through arts and education," whether that involves students scholarships or grants to related programs or initiatives in Southern Nevada, said Michelle Sanders, the director of finance and administration.
Local philanthropists Jim and Beverly Rogers founded it in 2013. Jim Rogers, a former chancellor of the Nevada System of Higher Education, passed away in June 2015, so the foundation serves as a single channel for charitable efforts made to honor his legacy as an education champion.
The foundation does not affiliate with any political party, instead opting to pick the side that it deems will better student learning, Sanders said.
"The only thing we care about is improving education in Nevada," she said.
Rory Reid serves as the foundation's president, while Beverly Rogers remains its chairwoman. Reid was a Clark County Commissioner from 2003 to 2011. The foundation only uses legacy funding from the Rogers family.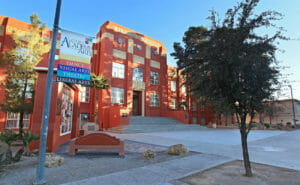 Educate Nevada Now
The Rogers Foundation powers Educate Nevada Now, an offshoot organization that focuses entirely on equity issues and uses legal means to achieve that goal.
"We're kind of a law firm with a policy arm focused on education as a civil right," said Sylvia Lazos, the policy director for Educate Nevada Now.
ENN has supported parents who filed a lawsuit against the state's voucher-style Education Savings Account program. The lawsuit alleges the ESA program's funding mechanism is unconstitutional, and, in September, the Nevada Supreme Court agreed; however, proponents of the program are trying to find a constitutional funding fix. The law firms representing the parents who filed lawsuit have an alliance with ENN, Lazos said.
During the upcoming legislative session, the organization will be lobbying for funding of the weighted funding formula, which grants per-pupil dollars based on students' needs. Without actual dollars put toward the formula, it won't be successful, Lazos said.
The organization receives 90 percent of its funding from the Rogers Foundation, with the rest coming from private donors, Lazos said. It has no public funding.
Nevadans for the Common Good
Nevadans for the Common Good, as its name suggests, is a nonprofit, nonpartisan group trying to elevate the lives of the state's residents.
The group is made up of 42 member organizations, most of which are churches, synagogues and nonprofits in Southern Nevada, said Rev. Dr. Marta Poling Schmitt, who serves as its vice president. She said a central question guides their work: "What's the best for our citizens and families?"
The group identifies its key issues based on concerns voiced by members and then trains citizens to advocate for better laws, she said. Education ranks high on members' list of concerns and, in the past, Nevadans for the Common Good urged lawmakers and the Clark County School District to address the teacher shortage.
Like other education-minded groups, Nevadans for the Common Good will be asking lawmakers to fund the weighted funding formula during the upcoming legislative session, Poling Schmitt said.
In terms of issues affecting public education, Poling Schmitt said, "We are in it for the long haul."
Nevadans for the Common Good, which has an office and small staff, operates on member dues of no more than $12,000 from each participating organization, Poling Schmitt said. The group also is launching a donor campaign to raise funds and recently received an anonymous $100,000 donation, she said.
The Public Education Foundation
The Public Education Foundation, a nonprofit formed in 1991, provides programs and sources to improve teaching, learning and educational leadership in Southern Nevada.
Among other programs, the foundation runs an Executive Leadership Academy, Teacher Leader Academy and 21st Century Site-Based Leadership Program. The latter program is designed to equip Clark County School District officials with the skills needed to operate under the new reorganization model, which grants more decision-making power to individual schools.
The foundation also boasts a literacy initiative, scholarship program and teacher exchange, which provides supplies to public school educators. By the end of this year, the foundation will have awarded roughly $11.6 million worth of scholarships since its inception, said Judi Steele, president and CEO of the Public Education Foundation.
The foundation, which does not get involved in politics or advocacy work, relies on private sector donations for the bulk of its funding. About 15 percent of the nonprofit's funding comes from governmental entities and the Clark County School District, Steele said.
The school district this year provided $750,000 worth of in-kind donations in the form of a counselor, support staff and several accountants to help the foundation, Steele said. The arrangement is essentially a "reassignment of school district staff to support what we are doing," she said.
Some of the foundation's largest private donors include the Another Joy Foundation, Caesars Entertainment, Engelstad Family Foundation, Kids In Need Foundation, Las Vegas Sands Corp., MGM Resorts International, Station Casinos, Wells Fargo and Wiegand Trust.
Communities In Schools Nevada
The Nevada arm of Communities In Schools, a national organization, tries to prevent students dropping out of school by addressing their needs from kindergarten through graduation.
Poverty serves as a barrier to graduation, so the nonprofit organization works with more than 100 state partners to connect students and their families to resources they need, said Chip Carter, the marketing director for Communities In Schools Nevada. For instance, if the child is hungry, the organization will work with Three Square food bank to provide meals.
"The poverty is just so intense here in Nevada," Carter said. "One of the things we say over and over again is we can't really hold the children accountable if their parents can't provide for them."
Communities In Schools, which receives funding from public and private sources, also has site coordinators in 47 Clark County schools, and it's their job to serve as a "caring adult" for students who might need someone in their life to help with homework, getting to class on time or even combing hair, Carter said.
Susie Lee chairs the local organization's board of directors. Prominent Las Vegas resident Elaine Wynn serves as chair of the group's national board of directors.
Guinn Center
The Guinn Center, founded in 2014, is a bipartisan, nonprofit organization that conducts research and policy analysis on issues affecting Nevada. A major focus: education.
"We are not an advocacy group," Executive Director Nancy Brune said. "We want to make sure those advocacy groups have the best data possible."
The center has released policy reports looking at school facilities, financing for K-12 public schools, the Clark County School District reorganization and full-day kindergarten, among other issues.
While the center doesn't do any advocating, it does train groups how to navigate the legislative process, Brune said. Its funding comes from board memberships, corporate foundation support and national and state grants, she said.
Las Vegas Metro Chamber of Commerce
The Southern Nevada business community realizes that education is key to their success because the region needs well-educated employees and people willing raise their families here.
That's why the Las Vegas Metro Chamber of Commerce has participated in a number of education-related initiatives over the years, said Cara Clarke, the chamber's associate vice president of communications. The chamber currently is helping connect community business leaders with "school organizational teams," made up of principals, staff members and parents," which will be making budgeting decisions for each Clark County school under the new reorganization plan.
The idea is to leverage the resources and talents of the Las Vegas business community to help advance education reform in the county, she said.
The chamber also runs a longstanding program called "We Care," which pairs chamber members with new teachers to answer any of their questions about the region, and engages in public policy discussions. The chamber supported a number of Gov. Brian Sandoval's education reforms in 2015, such as funding for Victory and Zoom schools as well as the Read By Grade Three initiative, she said. The business association did not take a position on AB394, the bill to develop a plan to reorganize the Clark County School District, but now supports the plan.
The chamber is privately funded through membership dollars, events and sponsorships, Clarke said. It receives one grant from the Las Vegas Convention and Visitors Authority for a joint program but otherwise doesn't get any government funding.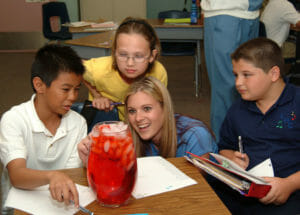 Nevada Succeeds
Nevada Succeeds is a nonprofit that aims to involve the Southern Nevada business community in education policy issues.
President Brent Husson noticed a problem that led to the creation of Nevada Succeeds in January 2013: Business leaders generally left their education advocacy work to other business organizations, such as the chamber of commerce, which deals with numerous policy concerns — not just education.
"I wanted to make sure that business had a voice in education that didn't get pushed to the bottom of the list," Husson said.
The four-member staff of Nevada Succeeds develops a policy agenda and receives input from the board of directors, which includes members from companies like Station Casinos, Wells Fargo and Nevada State Bank, Husson said.
Nevada Succeeds will be lobbying for the weighted funding formula in the 2017 legislative session as well as funding for previous education reforms so that programs can continue, Husson said. The nonprofit also has been working with teachers, principals and parents to craft policy for better school leadership, teacher recruitment and retention and school culture.
All of Nevada Succeeds' funding comes from private donors.
The Nevada Independent is taking suggestions for other education groups to profile as well as success stories about efforts to improve education in Nevada. Send ideas to [email protected]
Updated 9:27 a.m.: This story has been updated to correct information mistakenly given by a Las Vegas Metro Chamber official yesterday.
Disclosure: The Beverly Rogers Trust is a $150,000 donor to The Nevada Independent.
Source for feature photo: Wikimedia Commons. Photo by Andrei Niemimäki from Turku, Finland.
The Nevada Independent is raising $200,000 by Dec. 31 to support coverage of the 2024 election.
Tax-deductible donations from readers like you fund this critical work.
If you give today,your donation will be matched dollar-for-dollar.
Give + Get Matched
Featured Videos