Indy Fact Check: Did Danny Tarkanian take $700,000 from a children's charity?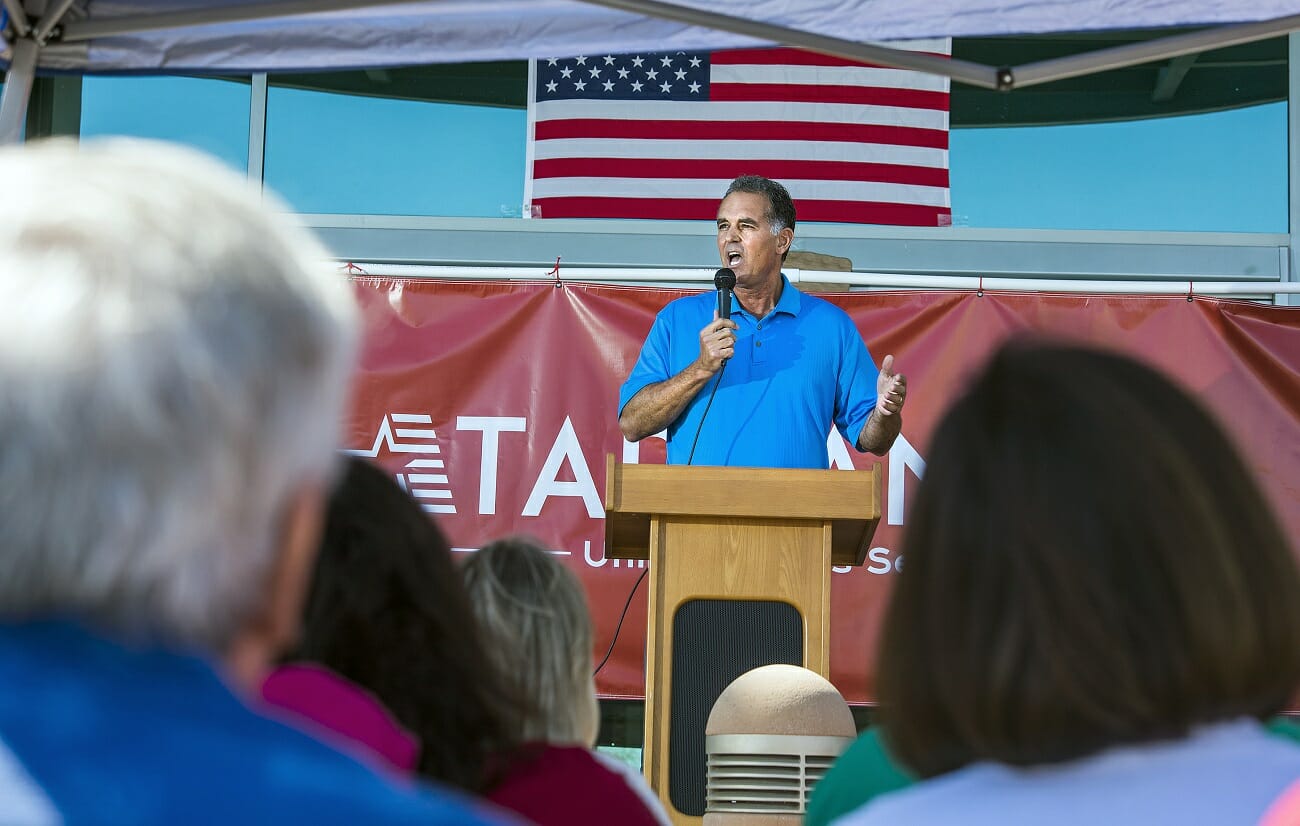 Danny Tarkanian's past financial woes have served as tasty campaign fodder for opponents in several of his unsuccessful bids for office, and the attacks are continuing in his effort to knock off Sen. Dean Heller in the 2018 Republican primary.
Heller's campaign immediately seized on a report by KLAS political reporter Steve Sebelius outlining several questionably timed transactions between a children's basketball charity founded by Tarkanian, one of his companies, his congressional campaign and a large mortgage payment all made within a short period in 2012.
The story prompted the campaign's first serious television ad against Tarkanian, releasing a 60-second homage to the 1993 Bill Murray classic, "Groundhog Day," last week outlining the Republican candidate's various legal issues, financial problems and losses at the ballot box during his five previous runs for office.
"Wake up Nevada!" the ad says. "Danny Tarkanian is running for the U.S. Senate again, facing new questions over $700,000 he's taken from a children's charity."
Tarkanian's financial issues have been well documented, as a failed development and a subsequent $17 million judgement came during runs for political office (U.S. Senate in 2010 and Nevada's 4th Congressional District in 2012). His unsuccessful 2016 primary opponent, state Sen. Michael Roberson, used the $17 million judgment against Tarkanian and various allegations published by the Federal Deposit Insurance Corporation in attack ads (Tarkanian vigorously denied the allegations and settled the FDIC case in 2015).
But the newest detail — allegations of taking $700,000 from Tarkanian Basketball Academy, a children's charity founded by Tarkanian in the early 2000s — hasn't been reported on before this year, and seemed salacious enough to warrant another look.
Money problems
Like many people during the economic slowdown in 2007 and 2008, Tarkanian's finances took a hit during the downturn.
The troubles began when Tarkanian and his family made a guaranteed $14.5 million loan on development for an "equestrian destination resort" called Dignitary Downs in Southern California in late 2007.
The developer, Robert Dyson, defaulted on the first interest payment within a month, and within six months told Tarkanian that he had run out of money.
Tarkanian, his brother George and his parents were then ordered to pay a nearly $17 million judgement in 2012 to the FDIC, which took over the bank that made the initial loan for the development deal.
After fighting in court, the two parties reached an agreement in 2015, agreeing to a half-million dollar settlement. In the midst of the legal battle with the FDIC, Tarkanian filed for Chapter 7 bankruptcy in December 2013, which was settled in May 2016.
"Children's charity"
According to a decade of IRS filings and his 2016-2017 personal finance disclosure (that Heller's campaign posted on its website), Tarkanian has received just more than $662,000 in salary from the charity since 2005.
The biggest chunk of that income is $237,000 in salary income from the nonprofit that he reported on his 2017 financial disclosure form for his current U.S. Senate run, by far his highest per-year income reported out of the decade spent working at the charity. While he reported taking in $162,000 in salary in 2015 and $127,000 in 2014, Tarkanian listed zero income from salary between 2011 and 2013 (His average salary between 2005 and 2010 averaged out to a little less than $22,800 a year.)
In an interview, Tarkanian said the salary amounts were approved by the charity's board of directors, and the varying salary amounts were tied to the charity's fiscal performance over the years.
"In a generality term, I got paid a salary when the revenues were coming in, and when more revenue was coming in, I was able to receive a salary," he said. "When there wasn't, I wasn't."
Tarkanian, who is listed as president of the charity, said that the higher salary over the last three years was meant to make up for the three years of no salary, and that his yearly average salary over the decade was closer to $56,000 a year. Tarkanian said that he loaned the charity $2 million to start it up, and had made several loans in subsequent years for various purposes, including a recent $40,000 loan to refurbish the basketball courts used by the charity.
Tarkanian Basketball Academy charges a flat $125 per month fee for children between kindergarten and the 12th grade for training, and Tarkanian said the facility had helped thousands of kids over the past decade.
"We have had thousands and thousands of kids come through that facility, and we've helped teach them life lessons through sports," he said. "For them to question the fact that I made $56,000 a year in salary shows how desperate and deceitful Dean Heller and Mitch McConnell's Super PAC are."
$40,000
The other $40,000 that the Heller campaign includes as part of the $700,000 figure mentioned in the ad is a little harder to suss out.
Instead, it refers to a series of financial transactions made by Tarkanian after the FDIC entered its judgment and just days before the 2012 Republican primary in the state's 4th Congressional District (Tarkanian defeated former state Sen. Barbara Cegavske, but lost the general to Democrat Steven Horsford).
It's a bit convoluted, but here's essentially what happened:
On June 28, 2012, Tarkanian Basketball Academy loaned JAMD LLC (a property business owned by Tarkanian) $40,000.

The same day, JAMD LLC paid Tarkanian himself $40,000, who then loaned his 2012 congressional campaign $40,000 the next day.

12 days later, on July 11, 2012, Tarkanian's congressional campaign paid Tarkanian himself $53,755 as part of a loan repayment.

On July 12, 2012, Tarkanian made a $300,000 mortgage payment on his Las Vegas home.
Tarkanian doesn't dispute the timeline, but said he made the transactions in order to secure the funds needed to make a principal reduction payment toward his mortgage, given that the home was under water at the time and at risk of being foreclosed.
He said in an interview that his house was backed up against his parent's home, and that his parents had purchased a walkway between the two so that he and his wife would be able to regularly check in on his father — legendary UNLV basketball coach Jerry Tarkanian — who suffered a heart attack in 2012 and was in poor health.
"Twice my wife and I were able to get to my father and call an ambulance before he died. I would think that was worth every penny to pay down the mortgage," he said. "I'd do it again a thousand times over. There would be no time I would even hesitate."
Tarkanian, who said that all loans made by the charity have been paid back with interest, said he moved the money to the congressional campaign in order to help pay off debts incurred with his primary campaign, and that the loan repayment of $53,755 came from funds for the general election. He said that JAMD — which operates a commercial center in southwest Las Vegas — owed him several hundred thousand dollars in loans at the time, and that he took all steps necessary to avoid violating campaign finance laws.
"I'm entitled to have that company to pay me back money, and I used that money to make sure I followed the FEC rules and only used primary money in the primary," he said.
According to a transcript of his bankruptcy hearing in May 2014, Tarkanian also lent a separate $50,000 check from the charity to JAMD LLC, which he then deposited and used as another payment on his mortgage on August 3, 2012. According to the transcript, Tarkanian said he wasn't working for JAMD due to the congressional campaign, and felt it wouldn't be "appropriate" for him to take a salary from the business, so he loaned the money from the charity to the business before transferring it to his personal account and using it for the mortgage payment.
"(The charity) had the cash available, so it lent JAMD the money because JAMD needed it at that time, and the Tarkanian Basketball Academy did not," he said, according to the transcript.
Conclusion
Republican Sen. Dean Heller's campaign claims in a TV ad that Tarkanian took more than $700,000 from a children's charity.
Heller's campaign has seized on Tarkanian's financial woes with vigor, sending out multiple press releases dinging the candidate for using the charity like a "piggy bank" and "personal slush fund." But our intent is to focus on the television ad, which by its nature will be seen and heard by more people than a standard press release.
No matter how admirable Tarkanian's actions were in trying to keep his home above water to be near his ailing father, it's hard to argue with the relatively bare-bones claim that the ad makes regarding his salary and financial transactions related to the charity. Our only quibble would be with the verb "took," as it is clear that the charity has been a major source of income for Tarkanian over the past decade, and there has been no evidence produced that he hasn't earned that salary.
Still, it's hard to argue with the number — especially given the additional $50,000 check that the ad didn't mention. We rate this ad Honest as Abe.
Tarkanian bankruptcy hearing transcript by Riley Snyder on Scribd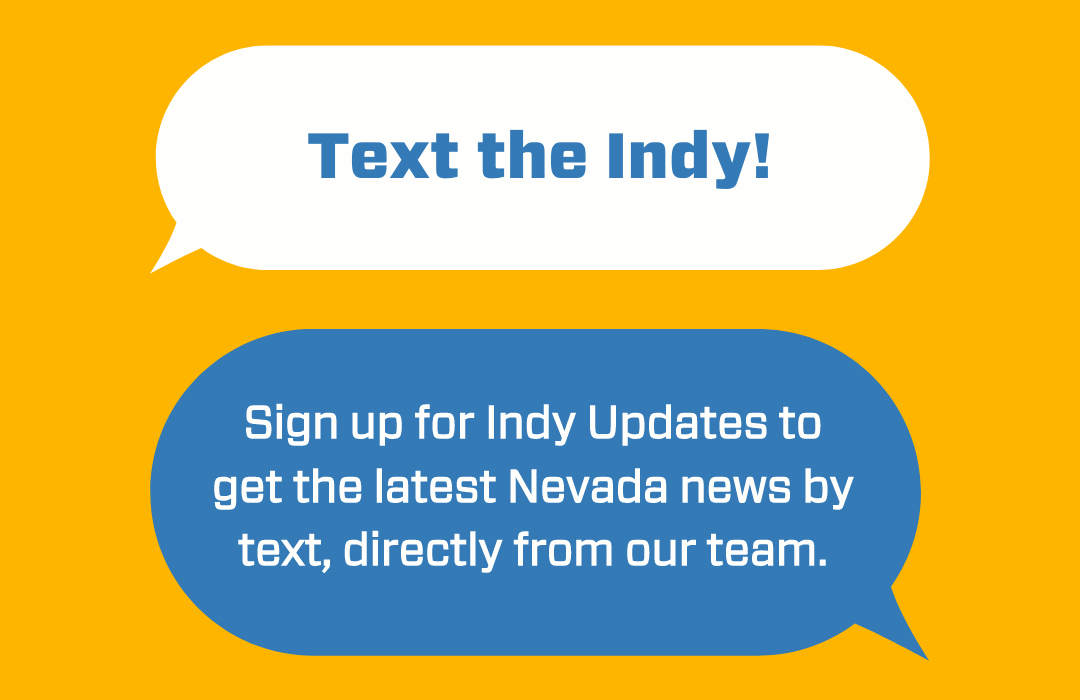 Featured Videos