Indy Fact Check: Heller and Trump at odds, but tough to describe senator as "Never Trump"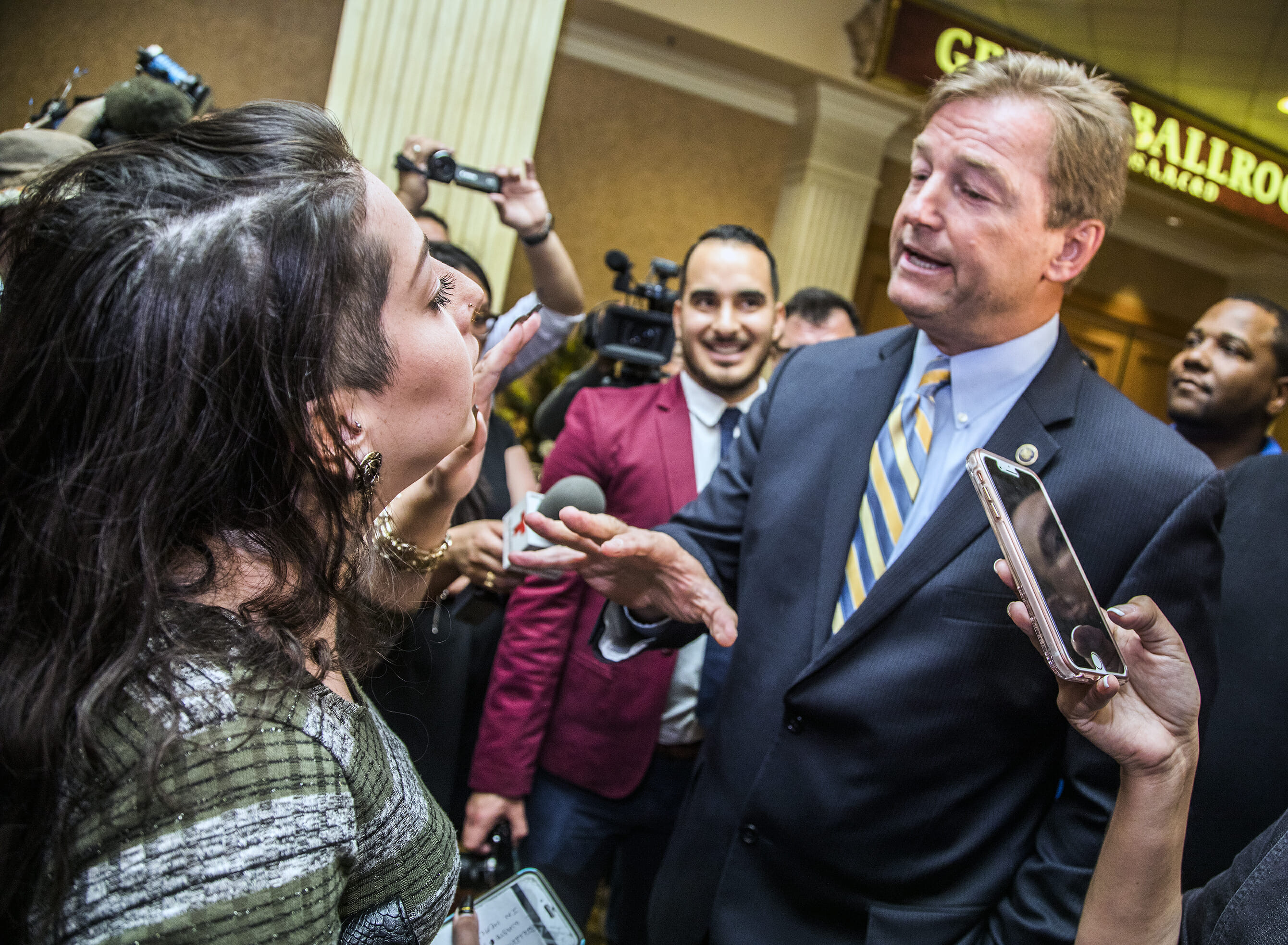 Listen to any interview involving U.S. Senate candidate Danny Tarkanian, and you're bound to hear a certain adjective used to describe incumbent Sen. Dean Heller — "Never-Trump".
"Dean Heller wasn't just one of the first 'Never-Trumpers' in Nevada, he was one of the most influential," he said on Fox & Friends earlier this week. "He actually helped Hillary Clinton win the state of Nevada."
"Dean Heller was one of the first people in Nevada to be a "Never-Trumper," and he's obstructed the president's agenda now that he's been elected," he told Fox Business host Stuart Varney on Thursday.
Tarkanian — who unlike former Reps. Joe Heck and Cresent Hardy never backed away from supporting Trump during his 2016 run for office — is clearly hoping to make support for Trump a clear dividing line between himself and Heller, both to attract Republican primary voters and in terms of finding pro-Trump fundraising sources.
It is true that Heller has a history of keeping Trump at arms length for most of the past two years, especially in period leading up to the 2016 election. But unlike several of his colleagues in the U.S. Senate and the House, Heller never flatly declared that he would not support the Republican nominee for president, despite a year and a half of hints and rhetorical word games.
Dean & Donald
In an interview, Tarkanian said he didn't keep notes on everything Heller said throughout the 2016 election, but pointed to a television ad produced by Democratic Senate candidate Catherine Cortez Masto contrasting Republican opponent Joe Heck's alleged support for Trump with two other members of his party — Heller and Gov. Brian Sandoval.
The ad took a clip from an interview Heller did with the Washington Post in December 2015, quoting the senator as saying "I do not support this guy. Let's be clear, I do not support Trump."
"I believe he's a Never-Trumper because I watched the television ad where he said he wouldn't support the president," he said. "He wouldn't support Donald Trump."
Though Heller pledged to support the eventual nominee at the time, he spent much of 2015 and 2016 gently pushing back against Trump, notably returning a campaign donation from Trump to charity following comments the candidate made about Mexican immigrants during his announcement speech for president.
Like many other Nevada Republicans, Heller publicly stated his disappointment with Trump's rhetoric and remained mum on his support for president, telling reporters in May 2016 that he would only commit to not voting for Clinton, while not necessarily committing to vote for Trump or any other candidate.
The closest Heller came to outright opposing Trump came in an interview with Politico in June of 2016, saying that he was "opposed to the campaign."
"He did a lot of damage," Heller said at the time. "It's very difficult for him, as far as I'm concerned, to recover from his previous comments. I'll give him a chance, but at this point, I have no intentions of voting for him."
Heller sounded similar soft opposition notes throughout the rest of the campaign, telling reporters that he was more focused on helping Joe Heck in the U.S. Senate race and that he didn't believe Trump could win while alienating women and minority groups.
The most outright opposition to the then-nominee came in October, when Heller publicly defended the decisions of fellow Republicans Heck and Rep. Cresent Hardy to withdraw their support of Trump following the release of Access Hollywood tapes detailing the future president discussing the groping of women.
"What those videos and tapes had to say was reprehensible and I don't think Dr. Heck had a choice, and I don't think Cresent Hardy had a choice," he said, adding that he was 99 percent opposed to Trump. "I know it makes some people uncomfortable, but it's the right position to take."
Despite all of that skepticism, Heller never fully joined the ranks of staunch anti-Trump Republicans such as Arizona Sen. Jeff Flake, Nebraska Sen. Ben Sasse, Colorado Sen. Corey Gardner or Utah Sen. Mike Lee who outwardly pledged to not vote for the Republican nominee or wrote in a different candidate.
To this day, it's still unclear who Heller voted for president in the 2016 election. The senator's campaign arm did not respond to any requests for comment, and Heller hasn't — to our knowledge — ever brought up who he voted for.
In a follow-up text message to a reporter, Tarkanian acknowledged Heller's quote to Politico in June and said his larger point that the senator wasn't a staunch ally of the president either now or during the 2016 campaign still held up.
"So If You want to say technically he falls under the category of 'Not a Trumper now' and 'Probably will Never Be a Trumper', therefore he is a 'VERY LIKELY Never-Trumper' instead of a purebred 'Never Trumper', then that's fine," Tarkanian said in a text message. "And it's funny, because just like Dean Heller does on so many things, he leaves himself open to doing something later different from what he tells you he will do now."
Since the election, Heller has sounded more conciliatory tones toward Trump, saying that he'll support the president where it's appropriate. While he's publicly opposed the administration's efforts to revisit establishing a nuclear waste repository at Yucca Mountain and panned the president's budget as "anti-Nevada," Heller has voted about 90 percent of the time in favor of policies or appointments that line up with Trump's position.
"When President Trump or my party is right for Nevada, I'll support them," he said during an April speech to the Nevada Legislature. "But when they're wrong for Nevada, I'll try to change their minds. I've always put Nevada first."
Verdict
Tarkanian has said on multiple occasions that Heller is a "Never Trump" Republican.
Heller has staunchly criticized both candidate and President Trump, saying he "vehemently oppose(s)" Trump and called him a man who "denigrates human beings." The senator certainly was never a full throated supporter of Trump, but never fully closed the door on coming around to supporting the nominee.
It is fair to say that Heller has been an opponent of Trump, and the question of whether or not Nevada's senior senator has helped or hindered the president's agenda throughout 2017 is one that is bound to be publicly litigated over the next 10 months until the June primary. But declaring Heller as a "Never-Trump" Republican ignores some critical context.
We rate this claim Hardly Abe.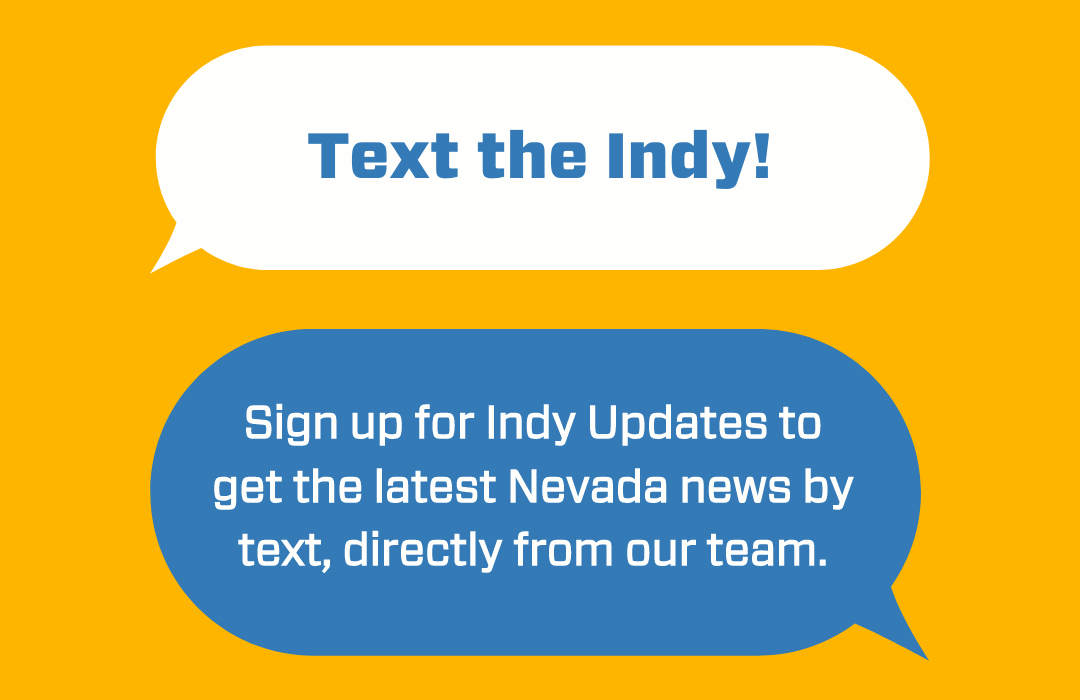 Featured Videos
Comment Policy (updated 4/20/2021): Please keep your comments civil. We reserve the right to delete comments or ban users who engage in personal attacks, use an excess of profanity, make verifiably false statements or are otherwise nasty. Comments that contain links must be approved by admin.