Indy Fact Check: NRCC ad that states Horsford worked with firm that lobbied for S. Sudan needs more context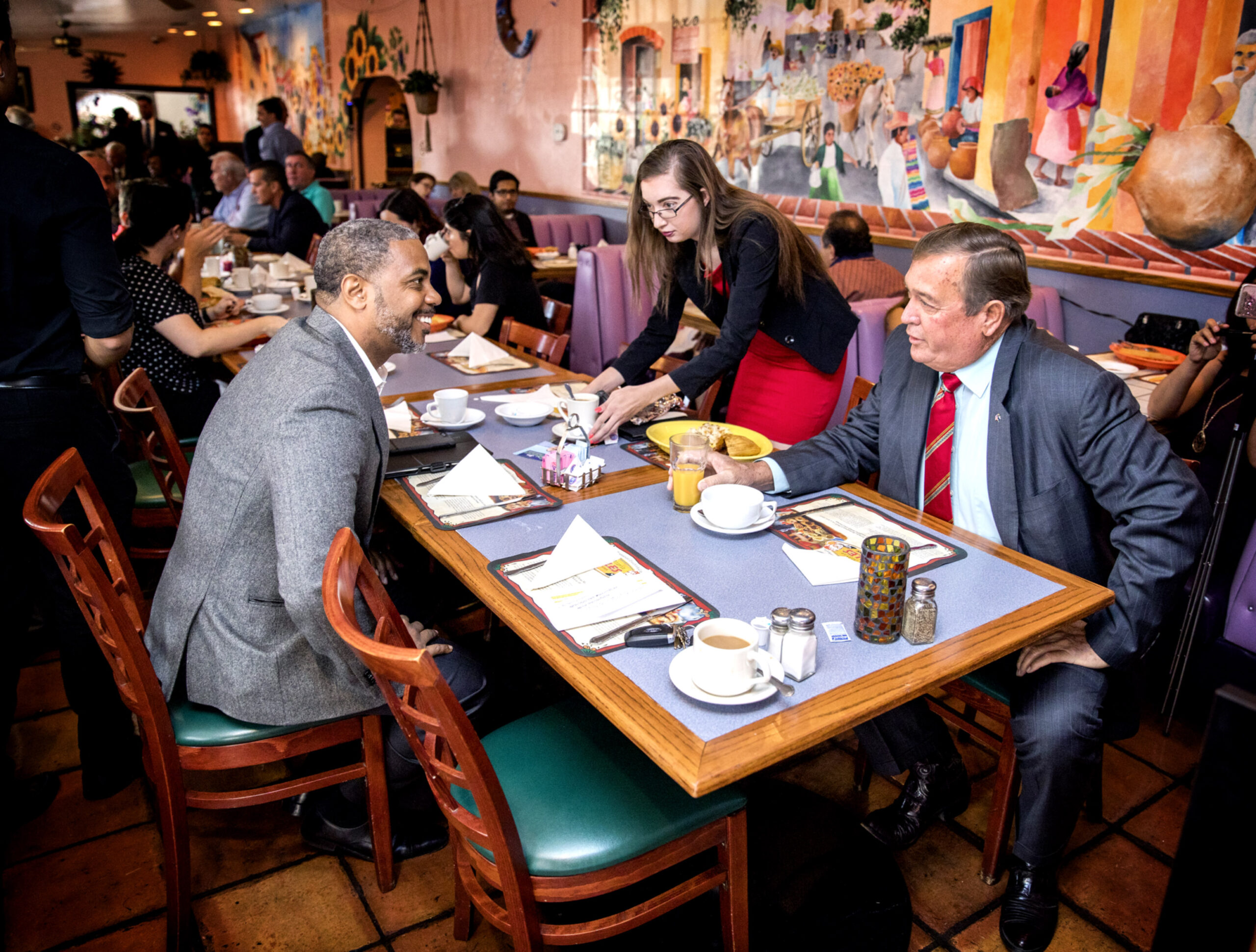 With polls and prognosticators giving Democratic candidate Steven Horsford an edge in the race in Nevada's 4th Congressional District, the National Republican Campaign Committee has sought to impugn Horsford by highlighting his career since his 2014 congressional defeat.
In an ad released this week by the NRCC, the campaign arm of House Republicans, the group said that "Horsford's lobbying firm was paid nearly $1 million from South Sudan, a corrupt regime whose forces raped and murdered civilians."
In a press release accompanying the ad, the NRCC states that Horsford has a "shady past as a lobbyist" and was "bankrolled by South Sudan."
The claim requires more context.
Business after Congress
After losing to Cresent Hardy in 2014, Horsford started Resources+, which provides business consulting services. In March 2015, Resources+ went into business with R&R Partners, a Las Vegas-based firm that provides public relations, marketing and lobbying services. The company is best known for developing the "What happens in Vegas stays in Vegas" campaign for the city.
Their union was called R&R Resources+, in which Horsford had a 46 percent stake, his partner had 5 percent and R&R Partners had 49 percent, according to the purchase agreement provided by Horsford's campaign.
When the partnership was announced, the Las Vegas Review-Journal wrote that Resources+ and R&R Partners, "will join forces in Washington, D.C. to establish a full-service agency with integrated services, specializing in diversity marketing, media training and corporate communications, workforce and vendor/supplier engagement and international affairs, R&R said in a news release."
FARA filings
R&R Partners did have a contract with South Sudan, which was the subject of a July 2016 article by the Center For Public Integrity (CPI), to lobby for the African nation that needs humanitarian assistance, including for food. "But while the South Sudanese government largely claims it doesn't have enough money to fix these problems, the struggling government was able to spend $2.1 million on Washington, D.C., lobbying and public relations firms from 2014 through the end of 2015 — $2.1 million to buff up its image, keep U.S. aid flowing and stave off harsher U.S.-backed sanctions in response to its atrocities," CPI reported.
R&R Partners defended it's work with South Sudan noting they were involved during internationally-led peace talks with rebel forces. But ultimately there was a return to conflict. "We stand behind our work and our intentions, and continue to hope for peace in the Republic of South Sudan," the firm told AdWeek in 2016.
According to the their filings under the Foreign Agents Registration Act (FARA), R&R Partners received more than $900,000 from South Sudan. The deal ran from January through early December 2015, according to a January 2016 FARA filing,
FARA is a disclosure law that requires people working as agents of foreign governments in a political or similar capacity to make periodic public disclosure of their relationship, as well as related activities, receipts and spending.
The Review-Journal article also states that "R&R said Horsford will be senior vice president of strategic integration and partnerships for the company's nine offices throughout the United States and Mexico City. He will also serve as managing director of the agency's Washington office."
R&R Partners notified the federal government of Horsford's role in a FARA filing in July 2015. The company listed him as a senior vice president, a position he assumed in March 2015. But R&R Partners also responded 'no' when asked in the filing if Horsford "rendered services directly in furtherance of the interests of any foreign principal."
Though the ad does not directly call Horsford a lobbyist, it implied it, and the accompanying press release did identify him as a lobbyist. Lobbyist is also sometimes used as a generic term for someone who says he or she is in what is known as government relations.
Horsford has never been a lobbyist, under the legal definition and who are required to register as such with the federal government. Also, as a member of Congress, Horsford was subject to the "cooling-off period," which, in effect, does not allow former members to lobby for one year after leaving office.
Verdict
The NRCC ad claims that "Horsford's lobbying firm was paid nearly $1 million from South Sudan, a corrupt regime whose forces raped and murdered civilians."
And in the release touting the ad, the NRCC states that Horsford has a "shady past as a lobbyist" and was "being bankrolled by South Sudan."
The ad and press release do not provide the proper context. The firm, R&R Partners, did lobby for South Sudan, and Horsford served as a senior vice president of the company.
But Horsford did not lobby South Sudan or any foreign government, and R&R Partners made that clear in federal government disclosures. Also his business with R&R Partners did not lobby, and no evidence has been found that he has worked as a lobbyist. Horsford's business R&R Resources+ provided public relations and consulting on workforce development strategies.
This claim gives a misleading impression, which is why we rate this a Hardly Abe on our Honest Abe scale.
Disclosure: R&R Partners has donated to The Indy. You can view a full list of donors here.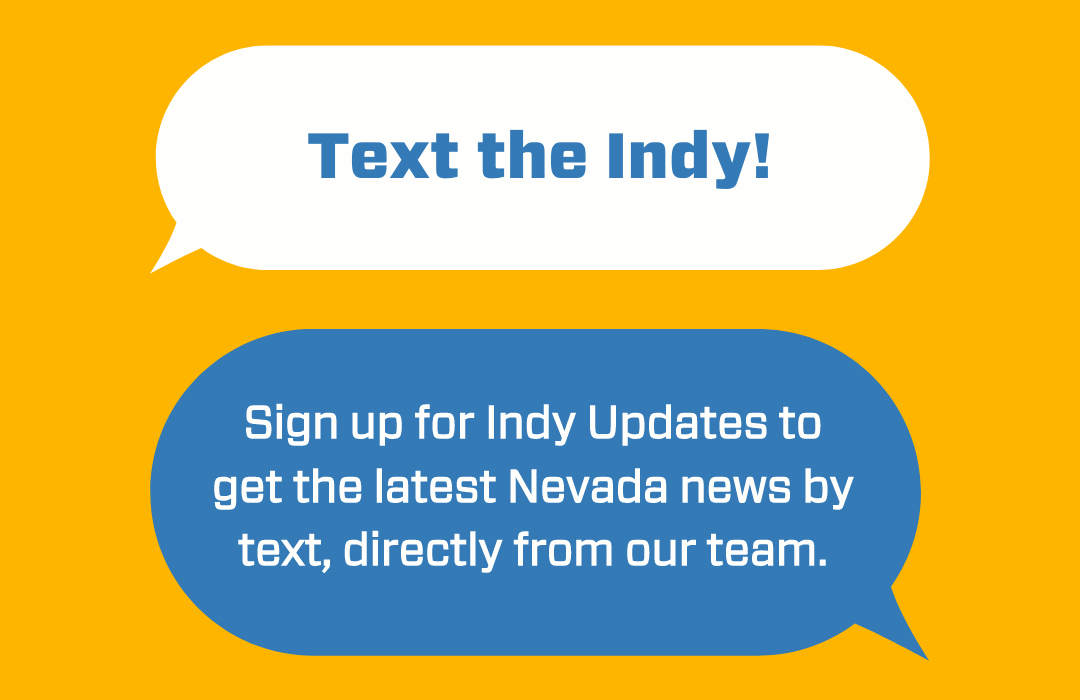 Featured Videos
Comment Policy (updated 4/20/2021): Please keep your comments civil. We reserve the right to delete comments or ban users who engage in personal attacks, use an excess of profanity, make verifiably false statements or are otherwise nasty. Comments that contain links must be approved by admin.